The World Cup hasn't started yet, but the winner of the competition for most original team plane is Brazil.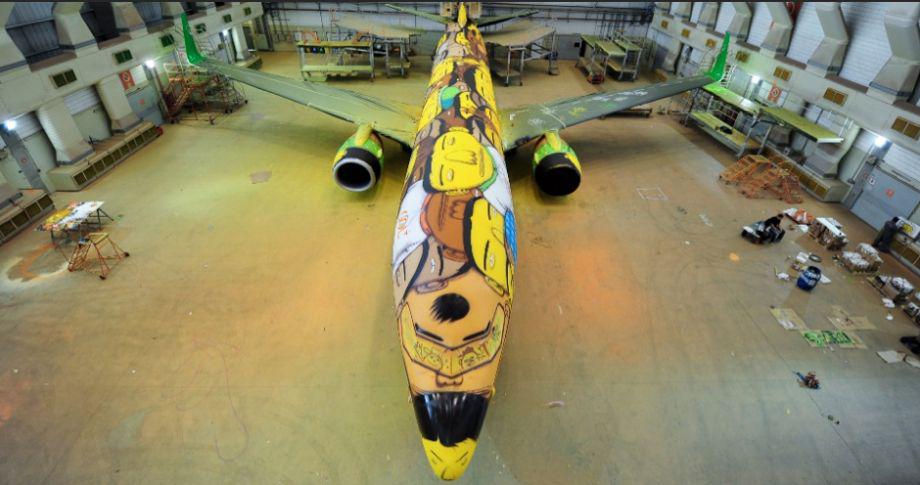 Brazilian graffiti artist twins Otavio and Gustavo Pandolfo (known as Os Gêmeos, Portuguese for "The Twins") were asked to paint the Boeing 737 that will be used to transport the Brazilian national team from city to city during the upcoming FIFA World Cup starting June 12.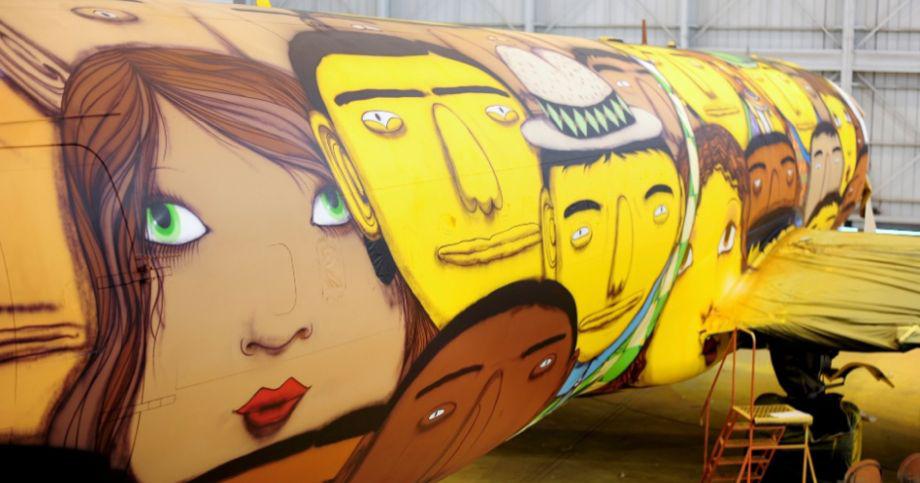 They responded with a vibrant ode to the people of Brazil in their signature style, which often features canary yellow–skinned characters. The artists worked for a week in an airplane hangar with some 1,200 cans of spray paint.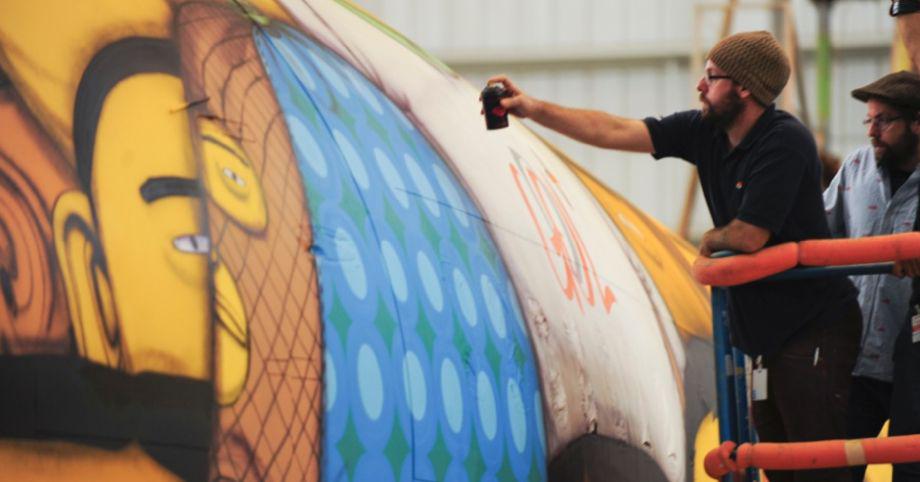 More photos of the work in progress can be found at UOL.