Earlier this week Dutch medieval book historian Erik Kwakkel stumbled upon a gorgeously illustrated 1692 tome devoted to the art of mixing watercolors in an online database from the Bibliothèque Méjanes in Aix-en-Provence and posted the images on his Tumblr.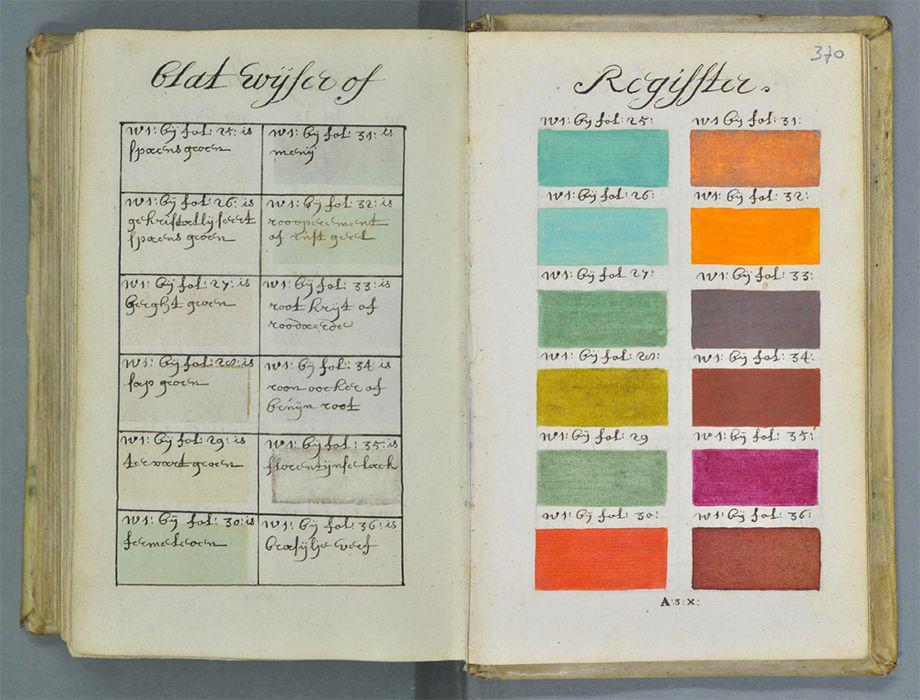 The more than 898-page book—handwritten in Dutch by an author identified as "A. Boogert"—is a nuanced guide to mixing watercolor paints. A long introduction currently being translated by Kwakkel is accompanied by beautiful illustrations and a comprehensive index of subtly varying colors that's a 17th-century answer to the Pantone color guide.
"In the 17th century, an age known as the Golden Age of Dutch Painting, this manual would have hit the right spot," Kwakkel writes. "It makes sense, then, that the author explains in the introduction that he wrote the book for educational purposes."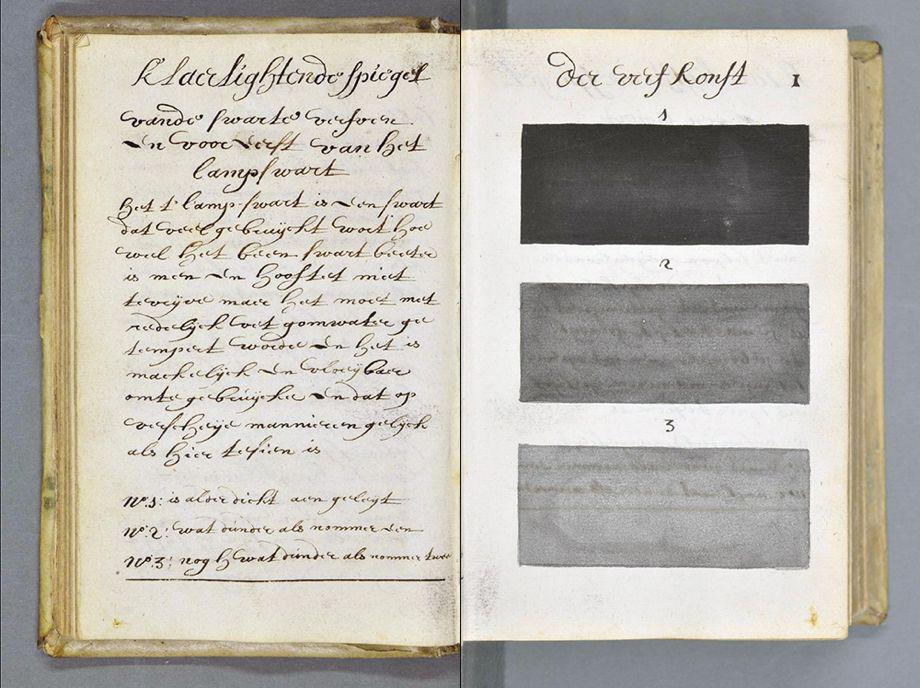 The historian points out that "because the manual is written by hand and therefore literally one of a kind, it did not get the 'reach' among painters—or attention among modern art historians—it deserves."
Kwakkel notes in an update on his blog that the photos have been picked up on Gizmodo and Colossal, and he has since learned that the book is being studied by a Dutch scholar at the University of Amsterdam. In the meantime, zoomable images of the exquisite book can be viewed here.