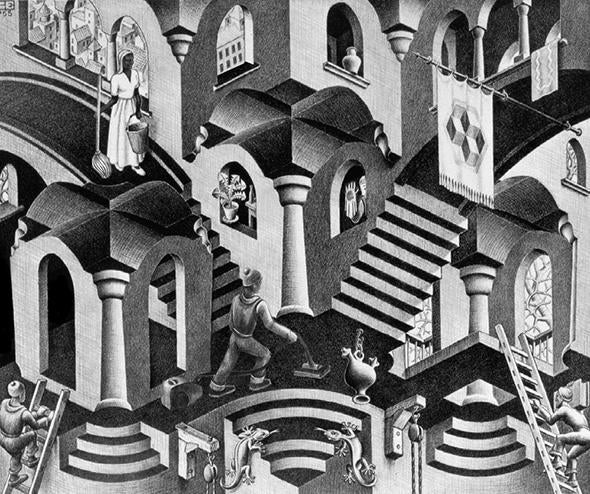 So you've sorted your closets and gotten out in front of mess metastasis—the next step in spring cleaning is, well, the cleaning part. But where to begin? There are, of course, many reputable lists available to guide you—Martha Stewart's is a fine example. When considering your strategy, though, remember that you should adapt any list to your own space and lifestyle; for example, while classic advice would have you change out and store your bedclothes seasonally, uncontrollable New York steam heating means I never have anything heavier than a sheet and duvet in my house. In any case, use a reference to create your own game plan—but before you dive in, take a moment to look awry.
To explain, a quick story: As a clean person who is also a cooking person, I am particularly particular about kitchen cleanliness—or so I like to think. I am forever wiping counters and degreasing oven knobs. So when I first attempted spring cleaning a number of years ago, I figured I wouldn't have that much extra to do, maybe wiping the cabinet doors and getting a vacuum under the fridge. Then, in a moment of providence, I dropped a handful of laundry quarters (for the curtains) on the floor, and as I got on my knees to retrieve them, I happened to glance upward: The undersides of the cabinets above the oven—they were CAKED with grease or grime or something nasty. My adrenaline pumping, I started looking elsewhere in the room from my novel vantage point on the floor: The radiator under the window, roughly white from a distance, was actually speckled with tomato sauce; the regularly swept floor had spots of dried stickiness impervious to even a direct fingernail assault; and the wall behind the trash can was decorated with drip marks Pollockian in their complexity. This experience left me horrified, but it also left me with a deeper understanding of what cleaning I actually needed to do—thus are the dual benefits of looking awry.
Dual, because the horror here is about motivation, not shame. In fact, we need the kind of shock that looking awry dependably delivers because living in a space means that we naturally fall into perceptual ruts in our spaces, seeing—and probably only cleaning—a small percentage of the surfaces and areas that need our attention. Spring cleaning is a great time to reacquaint yourself with your home (all of it). Lie on the floor and look to the sides and up the walls or stand on a ladder to get a cobweb's eye view—whichever fresh angles you choose, remember that the goal is to defamiliarize the familiar, to see your space not as you encounter it every day but in a strange and far more revealing light.
Speaking of light, it is your ally in this perception recalibration. Homes invariably look lovelier—and therefore cleaner—in the soft light of the evening. Revisit the same room in the harsh light of noon, and you are bound to notice a great deal more filth. If, because of work or other obligations, you have not really paused to investigate your house when it is most brightly lit, give it a try—I guarantee that you will discover stains, spots, and dust bunnies that would otherwise go unnoticed.
And again, as you encounter these sins of omission, don't retreat inward out of guilt. Instead, be thankful that spring cleaning has given you the opportunity to correct them and, as a result, to go forward on more intimate terms with that most intimate of spaces, your home.
Next up: Elbow grease is great, but peer pressure can help too. 
---