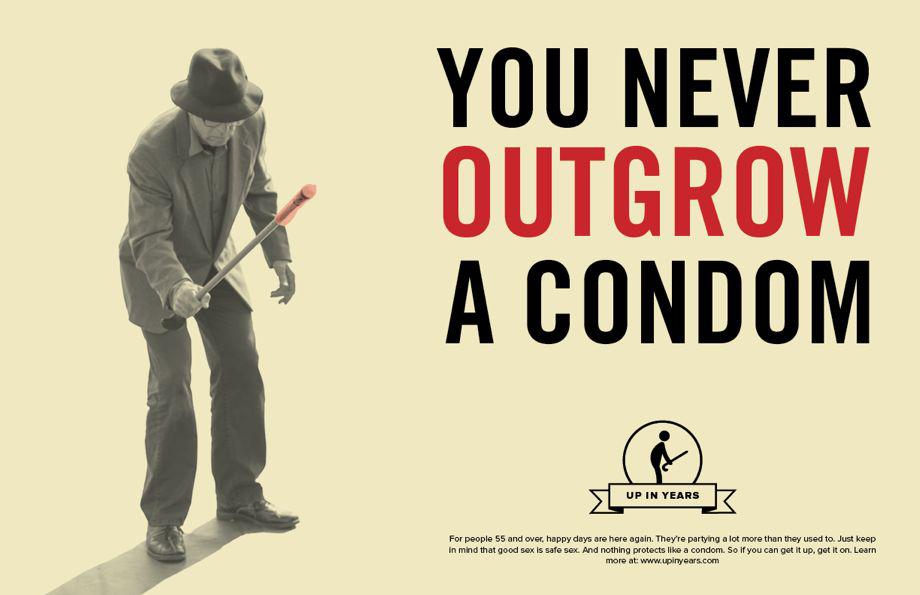 To help stem the alarming rise of STDs among people older than 55, designers at international design consultancy IDEO have proposed a public service campaign to encourage boomers to use condoms.
Up in Years, part of IDEO's semi-annual Designs On platform—which brainstorms innovative concepts on themes including food, global warming, packaging, and now aging—hopes to convince seniors with lowered inhibitions and a lack of concern over birth control to protect themselves.
"If you can get it up," the ads read, "get it on."
"The message we want to send is simple: Use a condom," the designers write on the campaign website. "Sure the tone is a little cheeky. For this audience, there's no need to be a buzz kill. But they could use a dose of reality. Before they need a dose of something else."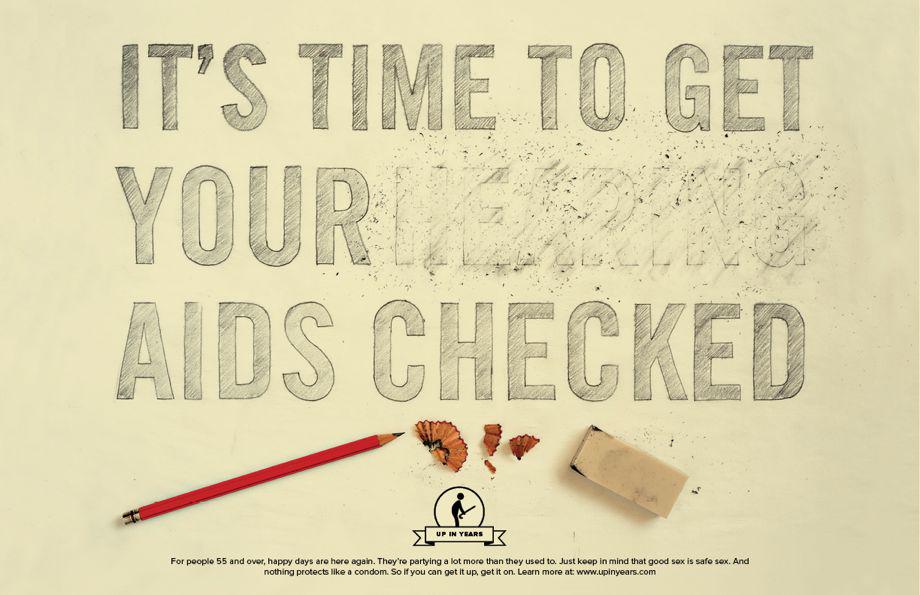 José Colucci, health and wellness lead designer at IDEO Boston, said in an email that he got the idea while talking to a gynecologist friend, who told him that increasing numbers of middle-aged women were showing up in her office with STDs.
"The culprit, according to her, was Viagra," Colucci told me. He said that he and colleagues Alexey Ivanov, a Web and interaction designer, and writer Richard Herstek, were inspired by Bedsider, a collaboration between IDEO and the National Campaign to Prevent Teen and Unwanted Pregnancy. Colucci said that "while Bedsider had to find the right tone somewhere between the sterility of a sex-ed class and the lewdness of some Internet chats not to alienate the target demographics, we thought we could be a little more adventurous. Early on we decided that we would use humor in the campaign."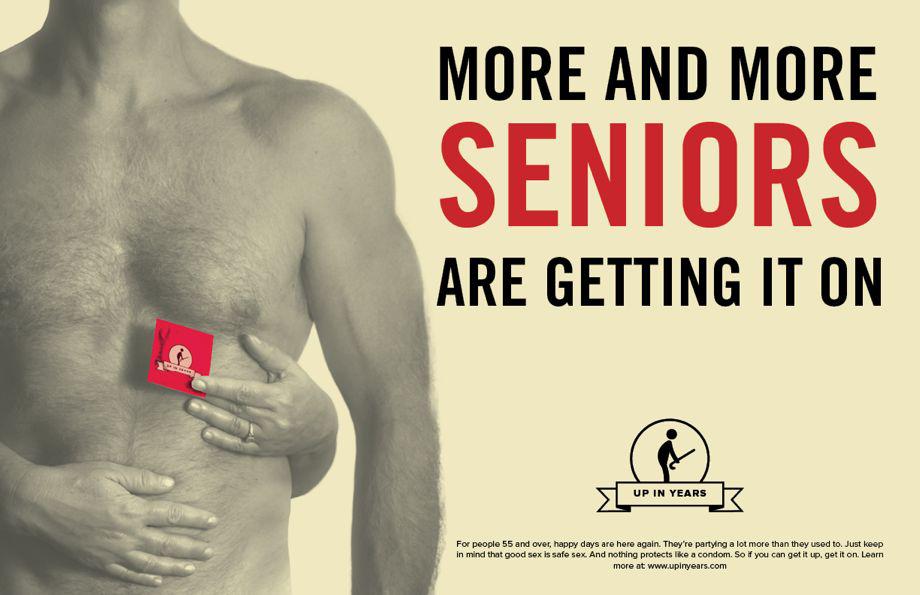 Working with "zero" budget, they did their own photography, and Colucci, 59, took off his shirt for one sample campaign poster, which doesn't exactly scream "senior" (his wife acted as hand model).
"I am 59 years old but, unfortunately, my body looks younger than it should for the concept," Colucci said. "I won't lie and say I didn't like it when people in the office, not recognizing me in the photo, told me I should find an older model."
---