The Vault is Slate's history blog. Like us on Facebook, follow us on Twitter @slatevault, and find us on Tumblr. Find out more about what this space is all about here.
These photos come from the archive of the photographer Bob Fitch, held by Stanford. Ninety images from Fitch's 1968–74 coverage of United Farmworkers Union activism during Cesar Chavez' presidency are now available in an online gallery through the Stanford Library. 
Fitch specialized in photographing the social movements of the 1960s and 1970s. Other Fitch subjects include the Southern Christian Leadership Conference, the Catholic Worker Movement, and various anti-war and anti-draft protests.
These photographs of Chavez, taken in California and New York after the movement to organize farm workers had won some key battles in the late 1960s, capture the organizer during a hectic time of retrenchment, as the UFW clashed with rival unions and growers. At the same time, Chavez himself had emerged as a national figure, and the photographs show how all-consuming his work had become.
Roberto Trujillo, head of special collections at Stanford and co-curator of the Bob Fitch Photography Archive, says that the Fitch collection is singular in its coverage of the less well-known participants in the movements he documented. In Fitch's Chavez photos, the collaborators, aides, and rank and file protesters that line the edges of the photographs take on their own personalities.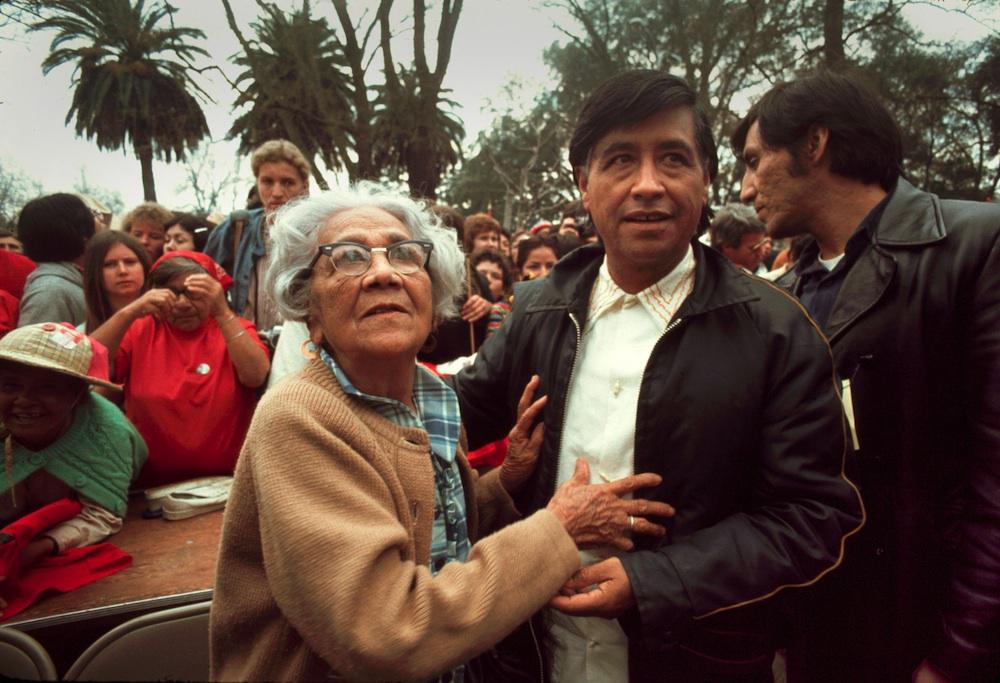 Chavez and his mother, Juana Estrada, at a rally in Modesto, Calif., in 1973.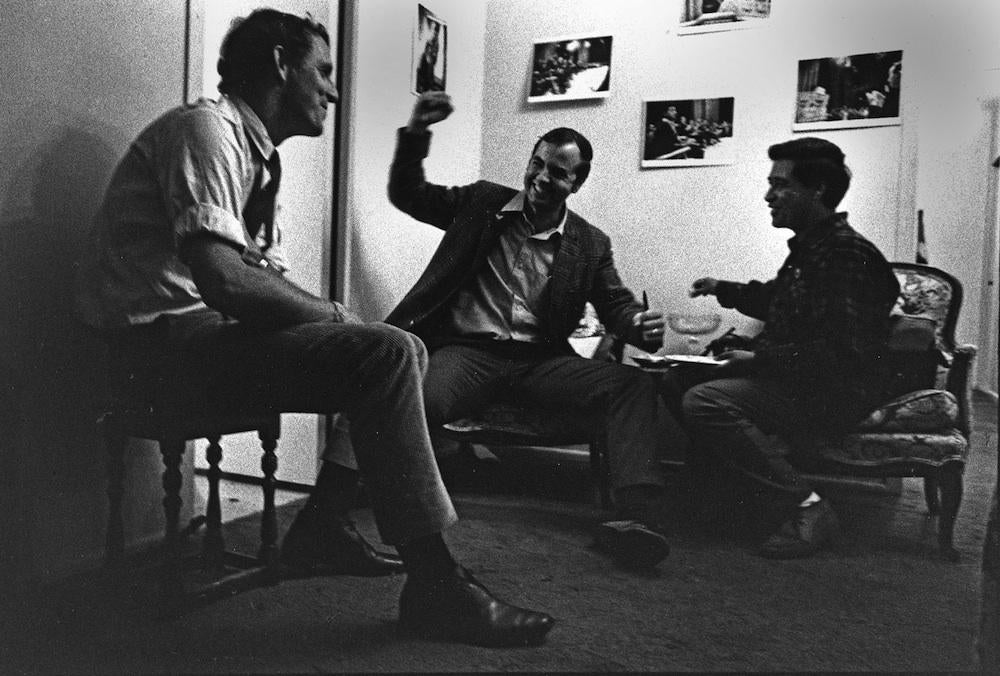 (L-R) Author Peter Matthiessen,  Rev. Chris Hardmier, and Cesar Chavez, New York City, 1970. Matthiessen's 1969 biography of Chavez was Sal Si Puedes (Escape If You Can): Cesar Chavez and the New American Revolution.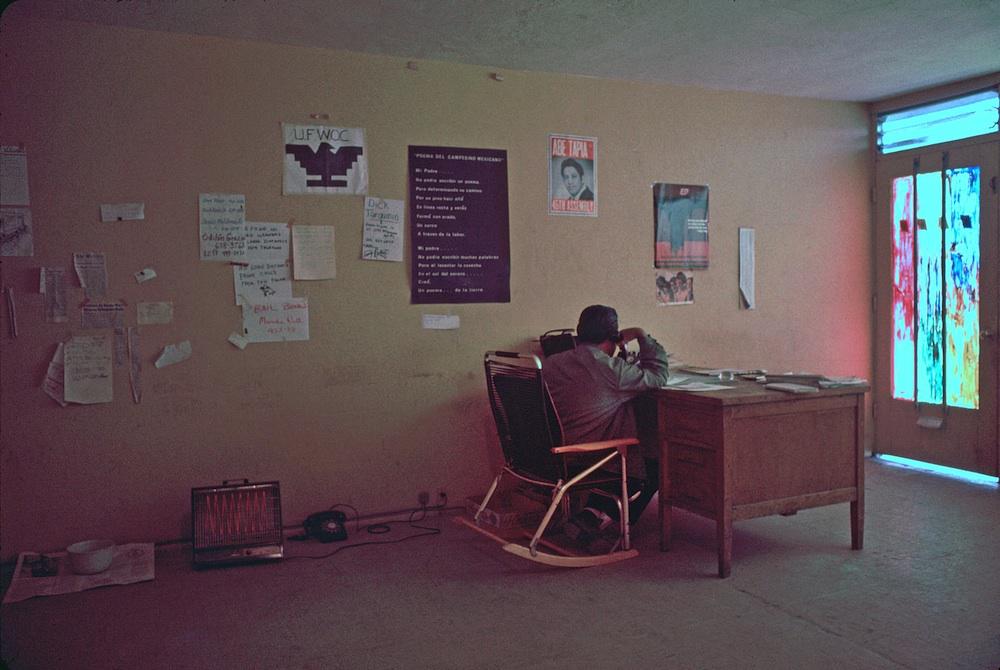 Chavez in a secluded office, working in a special collapsible rocking chair he used to mitigate back pain, Salinas, Calif., 1973.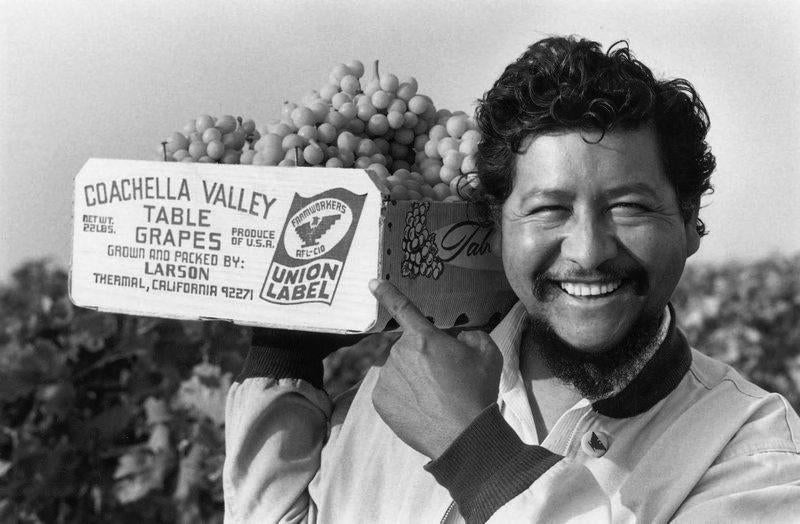 Chavez' brother Richard Chavez, pointing to a first box of union-produced grapes, Coachella, Calif., 1970. In 1969, the future UFW succeeded, through organizing an external boycott, in unionizing some California grape farms. This would have been a product of that success.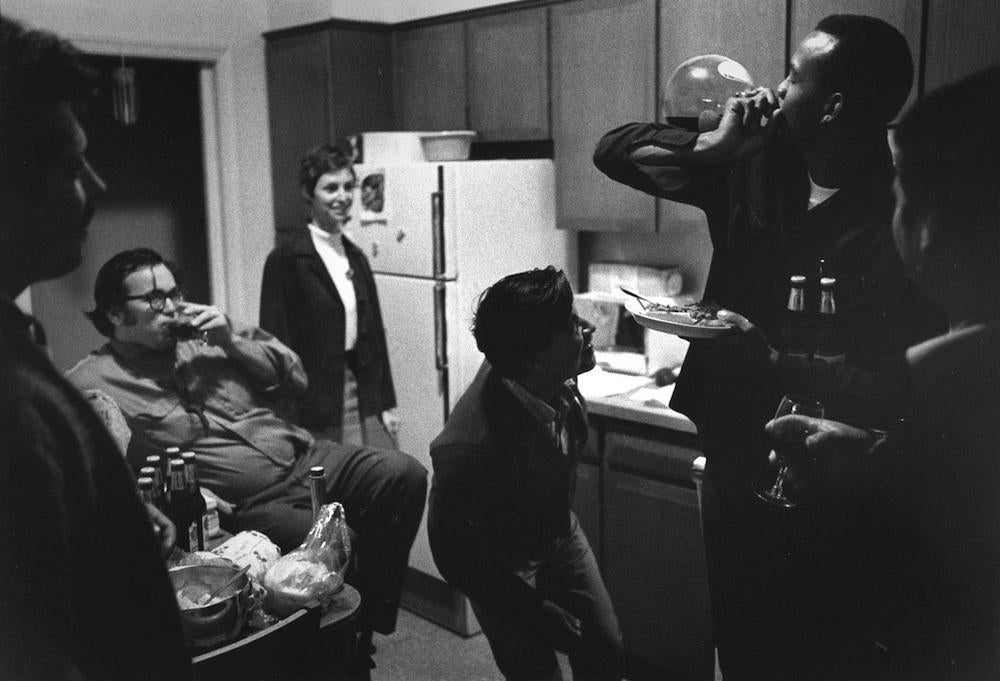 In an NYC kitchen in 1970, Chavez, along with a group of aides and bodyguards, drinks union-label wine.