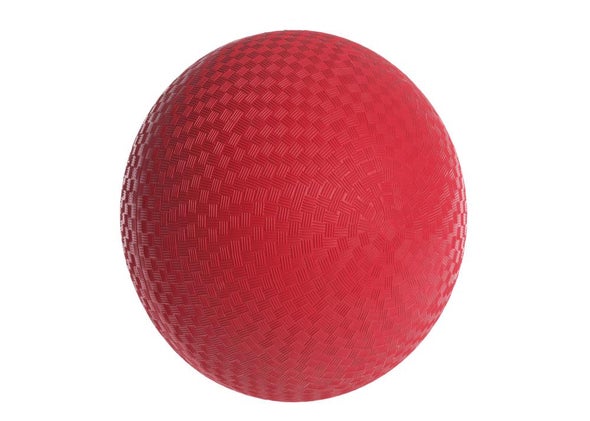 Today in hard truths that must nonetheless be spoken: Kickball has a woman problem. Are woman kickballers underrepresented in the kickballing population? No. Is there a kickball glass ceiling or a kickball glass cliff? Not that I'm aware of. Do female kickballers get mommy tracked? Maybe, but it's way worse in dodgeball. So what is this silent scourge afflicting sweaty twenty- and thirtysomethings in parks across America? Deadspin has obtained a revelatory letter from a co-ed team captain, sent only to the dudes on his team.

 "Good morning gentlemen," it begins.

You'll notice that only the men of [team name] are receiving this email. It's because this rule only applies to you. I know, it's sexist. It's not fair. But it's the way it is. 
The writer proceeds to outline what "the way it is" is, which is, the men are ruining everything by banging their female teammates, who then experience shame and regret, and, inevitably, fail to show up for subsequent games, which destroys the team. The captain explains:
Winning on the kickball field is based on three things. How well the men play, how well the women play, and if the women show up. Literally, leagues are won and lost on whether or not enough women show up towards the end of the season. Everyone thinks kickball is a great game, they all want to play, then towards the end of the season, attendance tapers off, and you're begging and pleading for people to show up to fill out the team, and it doesn't happen, and you forfeit, and you're pissed, and it sucks. SUCKS.
The main reason for this, is screwing. No joke, you bang some chick, she's ashamed, maybe you sucked at it (none of us, obviously) and she doesn't want to see you, therefore she doesn't show up again.
The answer, according to the letter writer, is some subtle social engineering.
YOU ARE NOT ALLOWED TO FUCK ANYONE ON THE TEAM UNTIL AFTER WEEK FIVE.
But the girls! With their legs! And their kicking!

YOU ARE NOT ALLOWED TO FUCK ANYONE ON THE TEAM UNTIL AFTER WEEK FIVE.
Ugh, fine.
No word yet on how the women of the team are reacting, but since no single grownup plays adult recreational kickball for the sport of it, my guess is that this letter might backfire.

---