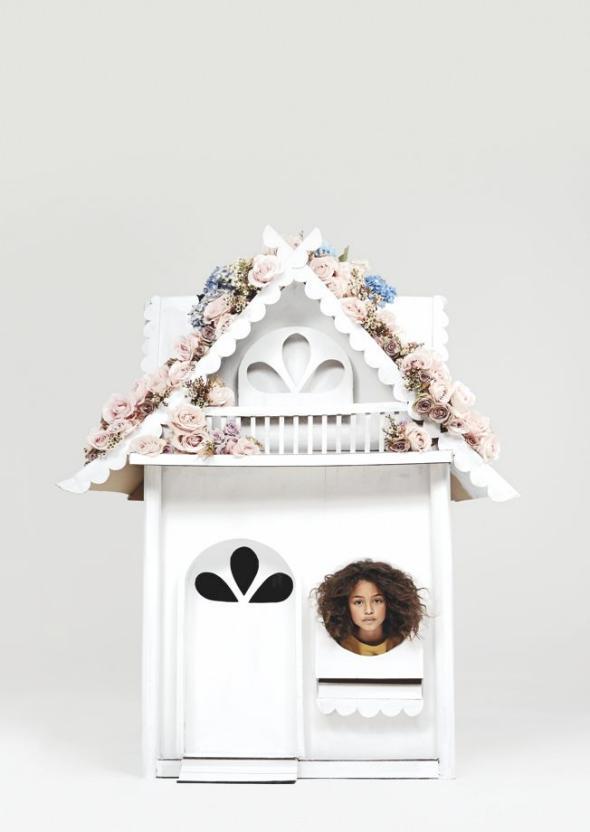 The spring issue of Portland, Oregon-based Kinfolk—a lifestyle magazine focused on "discovering new things to cook, make and do"—is centered on the theme of home. In one whimsical feature, the magazine asked six London children to imagine their dream homes, and then rendered them in cardboard.

The feature was produced in London by We Are Up Production, with styling by Rachel Caulfield and set design by Helen Macintyre, who told me in an email that she built the houses based on design briefs and sketches from each child about what their dream house would look like. She streamlined their ideas enough to build cardboard models that she later painted (a process that took longer than making the houses, she said; she used paint as filler to smooth out the cardboard's corrugated edges).
Willow, age 6, said of her imaginary house, above: "I'd like to live in a normal little cottage with flowers on the roof. I'd invite my friends over all the time to make daisy chains and play I Spy. It would also have a nice kitchen. My favorite thing to bake is cookies and my oven would be so big that I could make hundreds and share them all."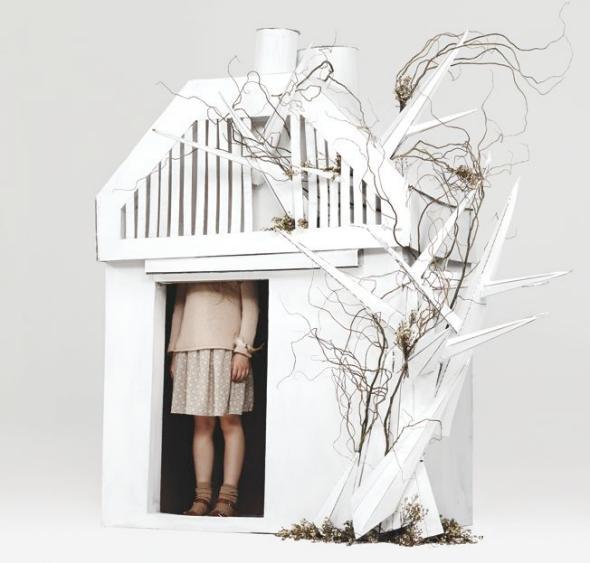 "My house would be built in a giant tree with branches," said Emily Mae, age 6. "There would be secret passages and trick doors, so the best game would be hide-and-seek because there would be lots of hiding holes in the trunk. And to stop the baddies from getting in, I'd create a special magic shield all around my house."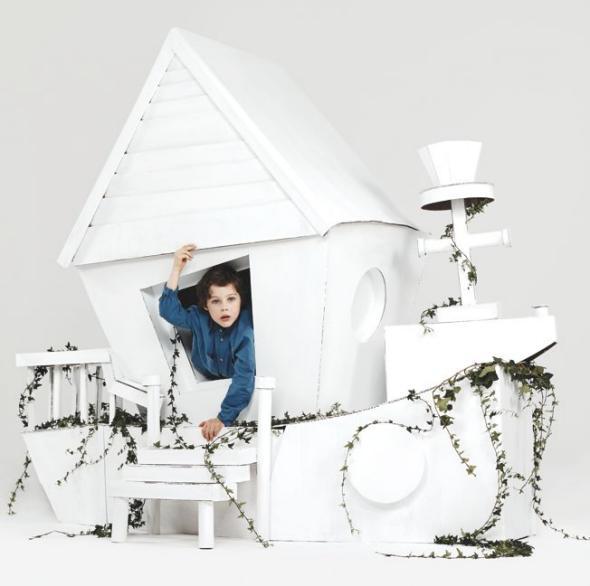 "I would want my house to be a big pirate ship so I could sail across the sea all day," said Indigo, age 5. "My friends would help me steer but I'd still be the Captain! We'd all play musical chairs on the deck when there aren't any bad guys to look out for. There'd also be a light on the front so mom could always see where I am."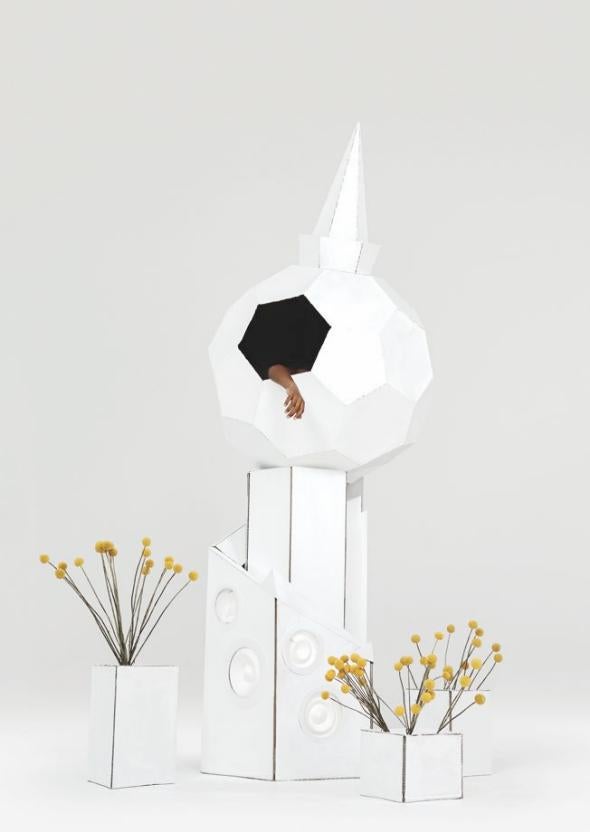 "Mine would be tall and made of lots of different shapes with a slide wrapping around the top to the bottom," said Jahmari, age 7. "It'd also be able to fly anywhere I want! I'd have magic shows in the attic for my little brother to watch and there'd be a telescope right at the top to watch the stars and planets at night."
What did the kids think of the finished houses?
"My favorite reaction was from Jahmari, who said 'Can I break it? When can I break it? I want to smash it up!'" Macintyre said. "We let him smash it to pieces at the end of the day."
Did all the cardboard dream houses face a similar demise?
"At the end of the day, that was the fate of all the houses," Macintyre said. "They had taken over the studio for a week and I couldn't look at them any more. So with a heavy heart they went in the bin. The recycling bin, but still the bin."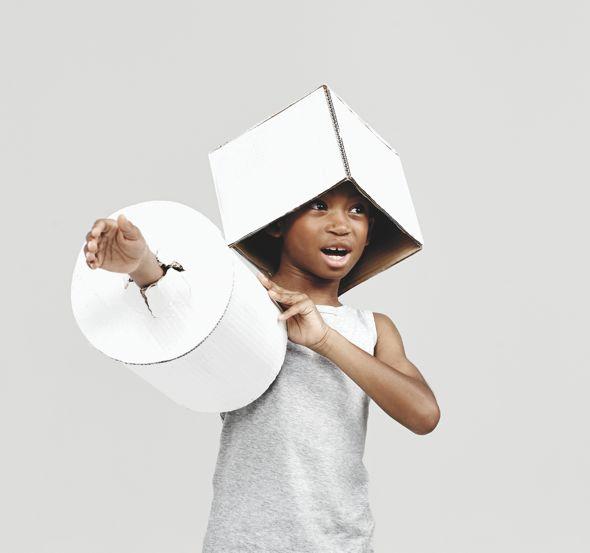 ---