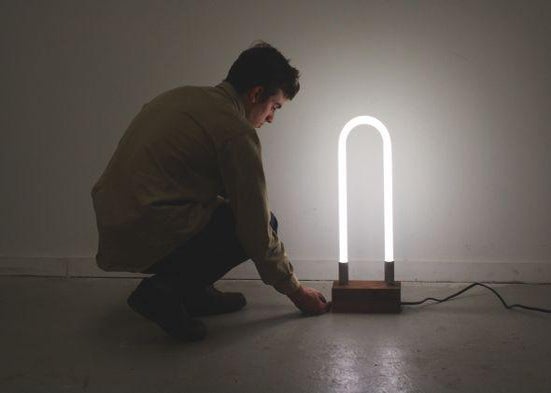 In DIY Furniture 2, a follow-up to his 2011 book featuring cool furniture and fixtures you could make at home, Christopher Stuart from Luur Design offers 30 new designs by leading designer-makers from around the world.
It's a step-by-step guide to building a range of cool DIY household objects from clothing racks to chairs, tables, shelves, cabinets, and an outdoor kitchen, all using materials found at the local hardware store.
Projects range from beginner to experienced, but each has a complete list of materials and instructions that include photos and hand-drawn diagrams that are easier to decode than a set of Ikea hieroglyphics.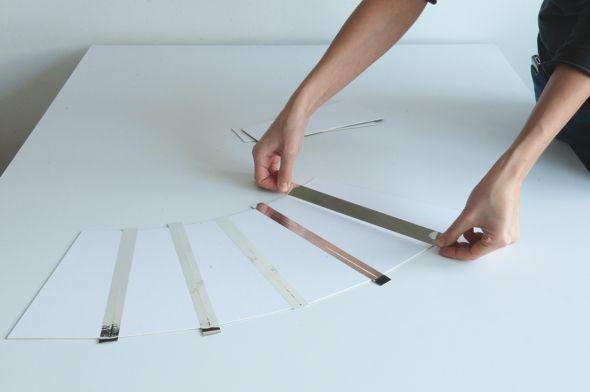 Some of the projects that caught our eye included DIY lighting fixtures, like this clever Dim(Some) Chandelier by Brooklyn-based Brendam Keim. The design incorporates Arduino open-source software and hardware that allows users to dim the light as well as regulate the intensity of the light fixture by turning off various bulbs.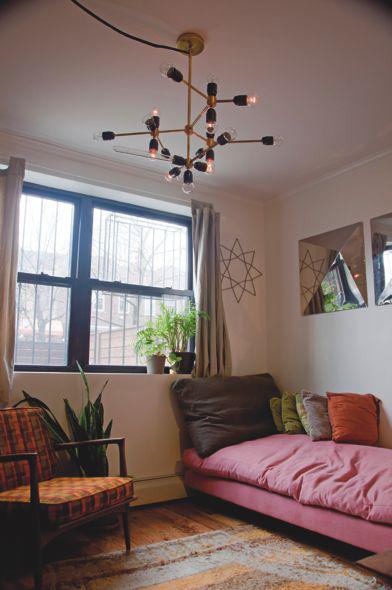 The design of the T8 floor light (above) was "an experiment using pre-made parts" from California-based Sarah Pease. Made with readily available standard materials like a fluorescent U-bend light bulb and a wood base held together with magnets and fabric cord, it can be customized with different metal or wood finishes. The magnets and press-fit components make for easy assembly and disassembly.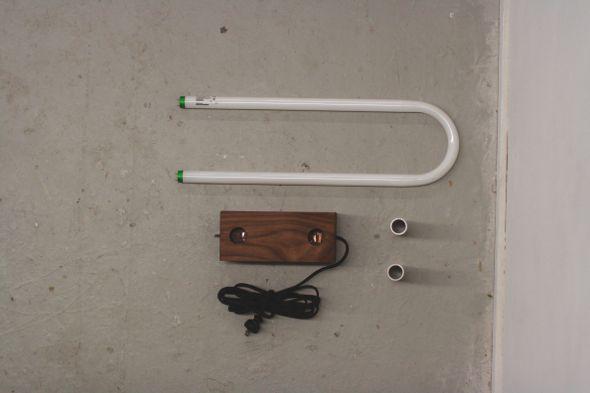 The Mokka Light by Berlin-based design studio 45 Kilo is an adjustable ceiling fixture with an airy aesthetic. A pivoting wire arm reminiscent of a fishing pole allows it to be angled where you want it. A geometric lampshade is made from passe-partout framing cardboard; the shade height can be adjusted by pulling electrical wire through standard copper piping.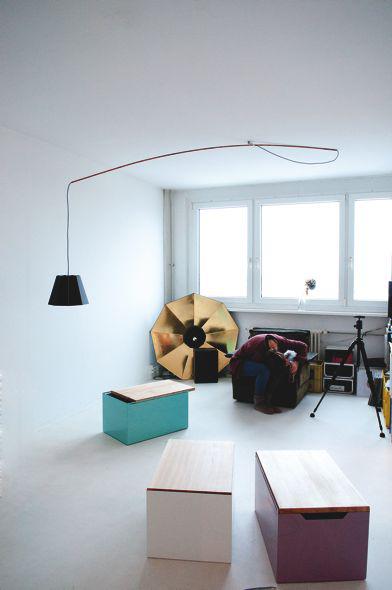 ---