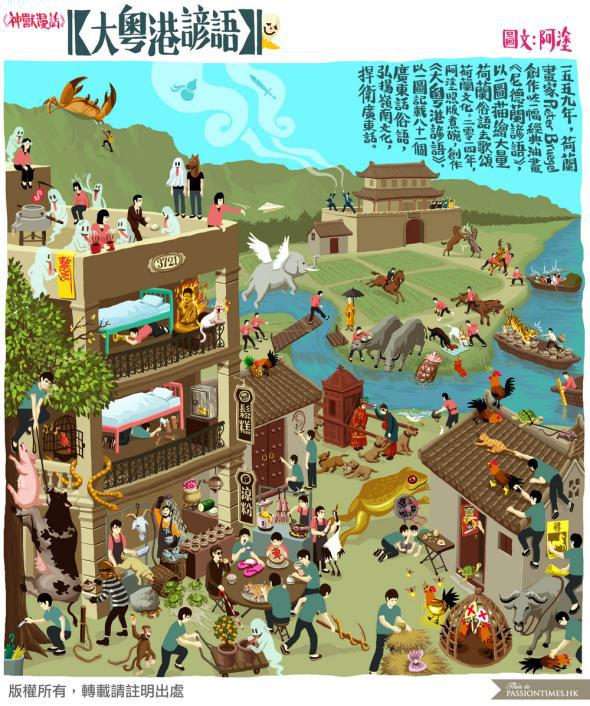 Ah To, a graphic designer and part-time cartoonist who is concerned about the survival of Cantonese, recently published a comic called "The Great Canton and Hong Kong Proverbs" on Passion Times, an independent media site in Hong Kong.
From this Brueghelian illustration, you get a sense of what Cantonese language, culture, and society are like. For example, the following close-up depicts a loose string monkey, which is a very naughty child or someone no longer under the control of their guardian: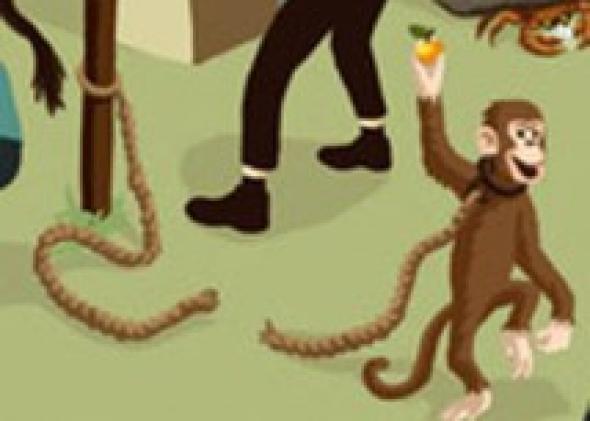 This big frog hopping around the street implies that something is too good to be true: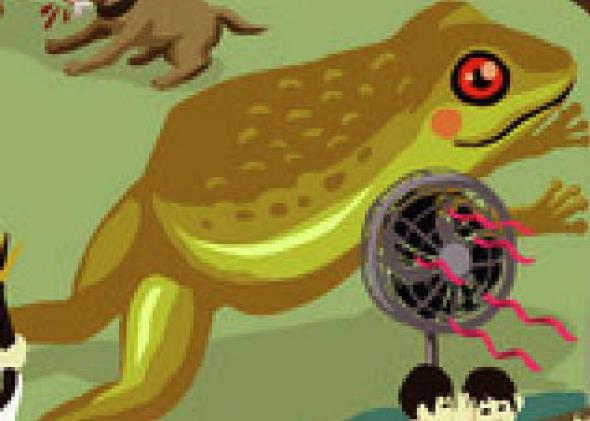 For an explanation of all the proverbs, check out this page on Cantonese Resources.
A version of this post appeared on Language Log.
---