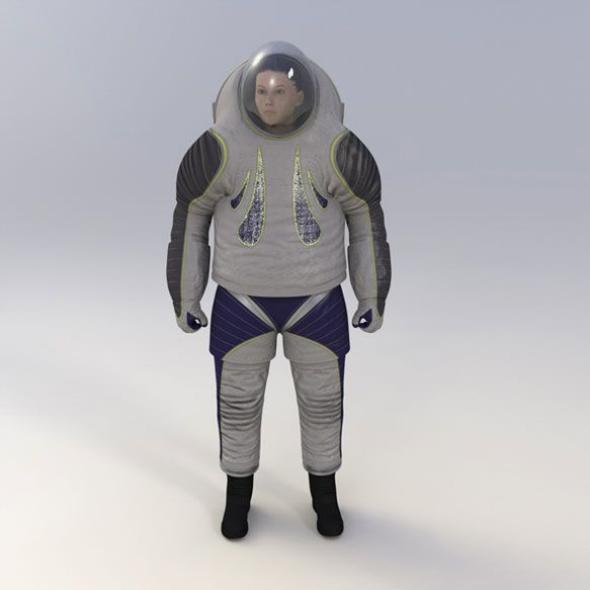 So maybe your dream of becoming an astronaut will never come true. But until April 15, NASA is giving the internauts of the world a chance to vote on a new spacesuit design for its Z-2 Suit, a follow-up to the previous Z-1 suit from 2012.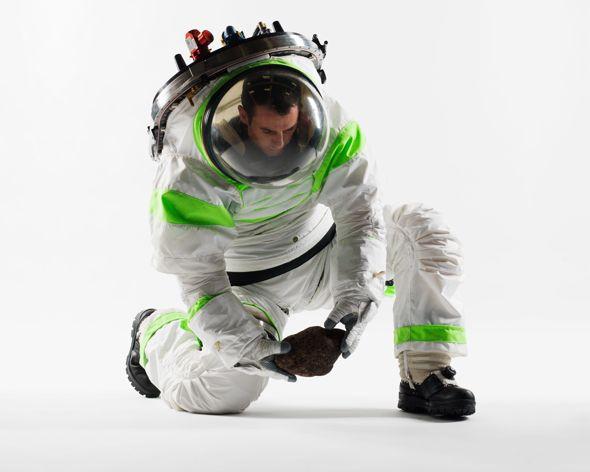 Unlike the Z-1, which had a soft upper torso, the Z-2 has a hard composite upper torso for durability, and the shoulder and hip designs have been modified to optimize mobility.   
The suit will not be sent into space. It will be used for ground-based vacuum chamber tests that mimic the lack of atmosphere found in outer space in order to help teach astronauts how to space walk.
"The cover layer of a non-flight suit, which is used for ground-based testing, serves as abrasion/snag protection, a cover for technical details, and to a lesser extent, aesthetics," says the NASA website. "With the Z-2, we're looking forward to employing cover layer design elements never used in a spacesuit before."
Here's a quick look at the three final prototypes as they'd appear in light and in darkness; the winning design should be built by November.
Biomimicry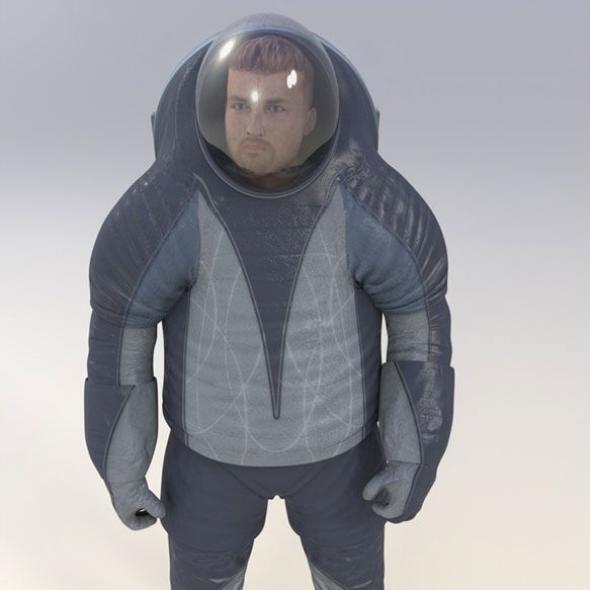 To develop the "Biomimicry" design, NASA drew inspiration from the harsh environments of the world's oceans.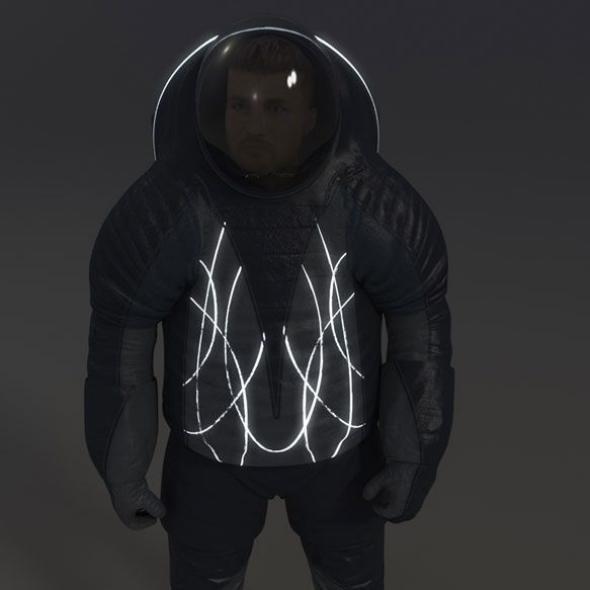 "Mirroring the bioluminescent qualities of aquatic creatures found at incredible depths, and the scaly skin of fish and reptiles found across the globe, this design reflects the qualities that protect some of Earth's toughest creatures," says the NASA website. "[E]lectroluminescent wire across the upper torso … becomes apparent in reduced light."
Technology
NASA says that the "Technology" design "pays homage to spacesuit achievements of the past while incorporating subtle elements of the future."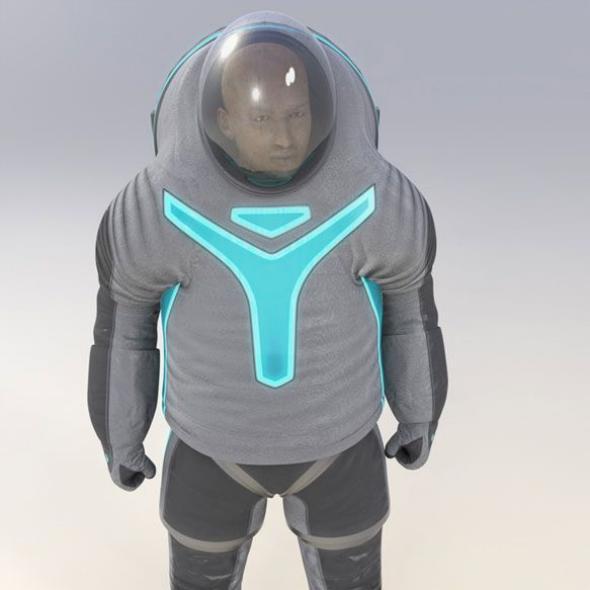 It includes electroluminescent wire and patches across the upper and lower torso, exposed rotating bearings, collapsing pleats for mobility and highlighted movement, and abrasion resistant panels on the lower torso.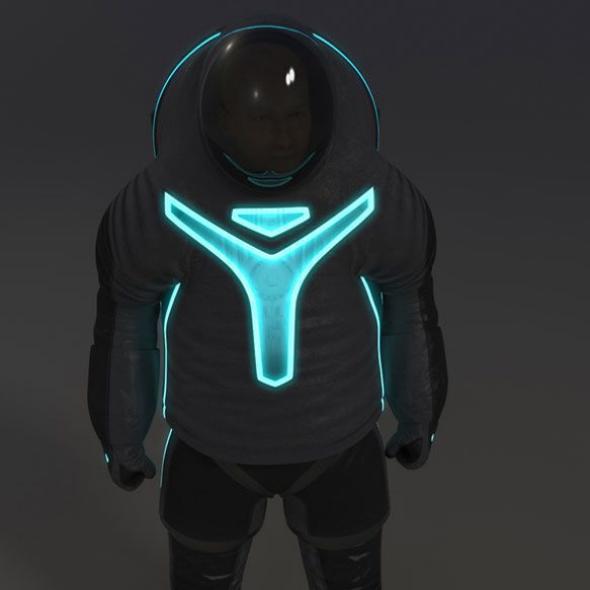 Trends in Society
The "Trends in Society" design is "reflective of what everyday clothes may look like in the not-too-distant future," according to NASA. "This suit uses electroluminescent wire and a bright color scheme to mimic the appearance of sportswear and the emerging world of wearable technologies."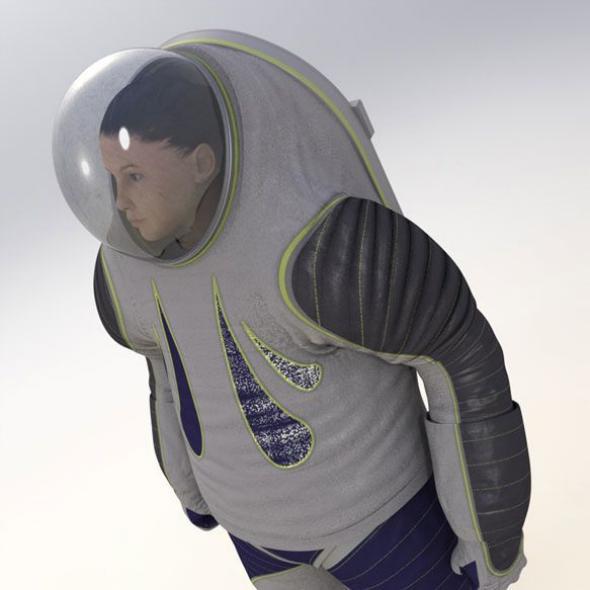 It includes gore pleats with contrast stitching "to highlight mobility," an exposed bearing at the hip, and electroluminescent wire and patches of varying styles across both the upper and lower torso.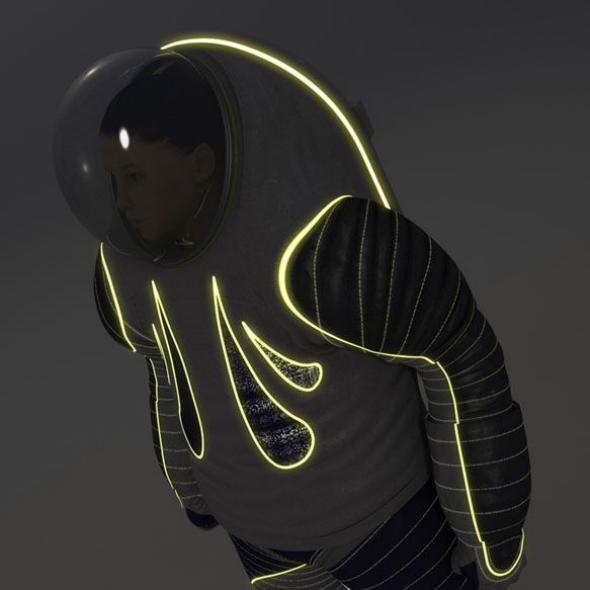 More photos and details can be found on the NASA website. Voting closes at 11:59 Eastern time on April 15; the winner will be announced April 30.
---