When John Maloof bought an unmarked box of some 40,000 negatives at a Chicago auction house in 2007 for $380, he had no idea he had stumbled upon a body of undiscovered work by Vivian Maier, a French-American nanny born in 1926 who has posthumously become recognized as one of the 20th century's greatest American street photographers.
"At first I didn't know that this was great street photography," Maloof told me in a phone interview. The photographs he subsequently posted online and which have now been exhibited around the world and collected in a handful of books are "a tiny, tiny fraction of her work," he said. "Every photographer has an overwhelming amount of horrible work, so you have to go through a lot of negatives. Even if you pick up one and it's great there will be a ton that are not gonna be great."
Nevertheless, Maloof said that as he unearthed more of Maier's best work he was inspired both to start shooting himself and to find out more about photography. In 2008 and 2009, he spent another $70,000 or so purchasing what he estimates is 90 percent of Maier's body of work from others who had purchased boxes from the auction house, and he is now the custodian of some 100,000 negatives.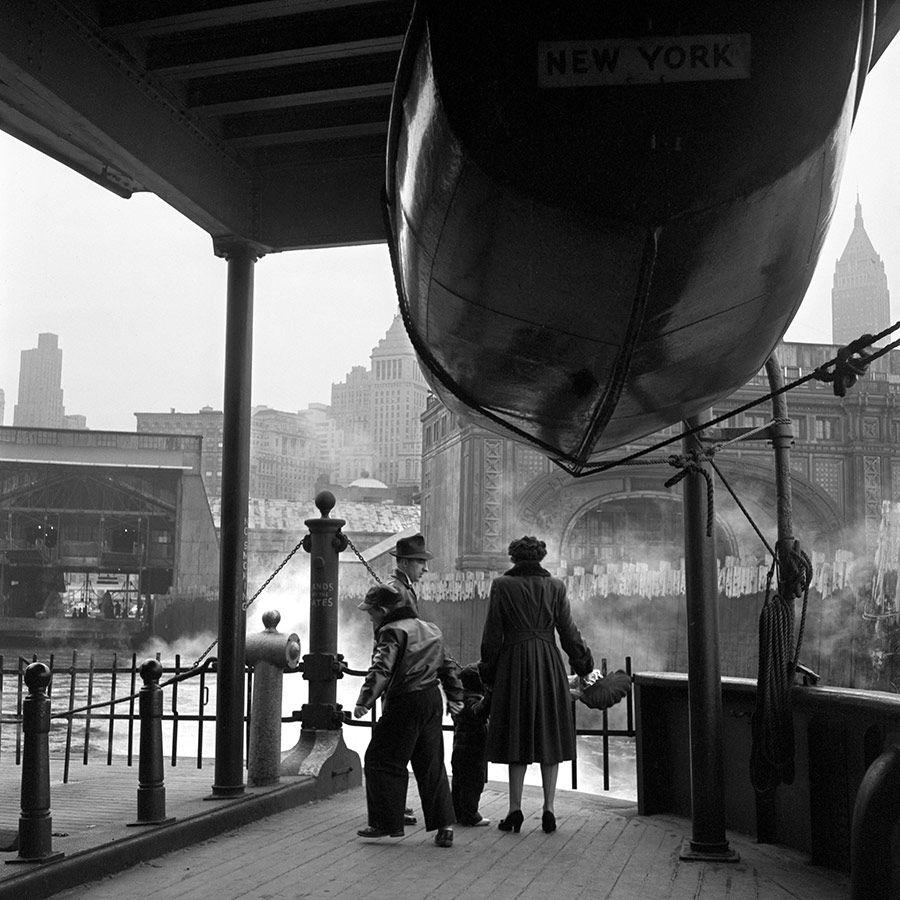 Ever since that first fateful day at the auction house, Maloof has been slowly trying to unravel the mystery of Maier, a woman who spent nearly half a century taking photos that she never shared with the world.
When he first discovered Maier's name in one of the boxes, Googling her yielded no results—until her obituary in 2009. Maloof eventually found an address that gave him a lead to people she had worked for as a nanny in Chicago. When he went to meet them, they told him they had a storage locker full of her stuff that was headed for the dumpster. He took the whole lot—tons of newspapers, receipts with varying spellings of her name, books, clothes, hats, letters, and more ephemera—to add to the mountain of negatives, hundreds of hours of Super 8 video and audio recordings and cameras that she left behind.
"It was overwhelming," Maloof said. "There's no way you can go through it all. She saved everything. Every single book had a note in it or a coupon or a receipt. Everything was like jammed in everything, letters had other things in them, she was such a hoarder. I mean really."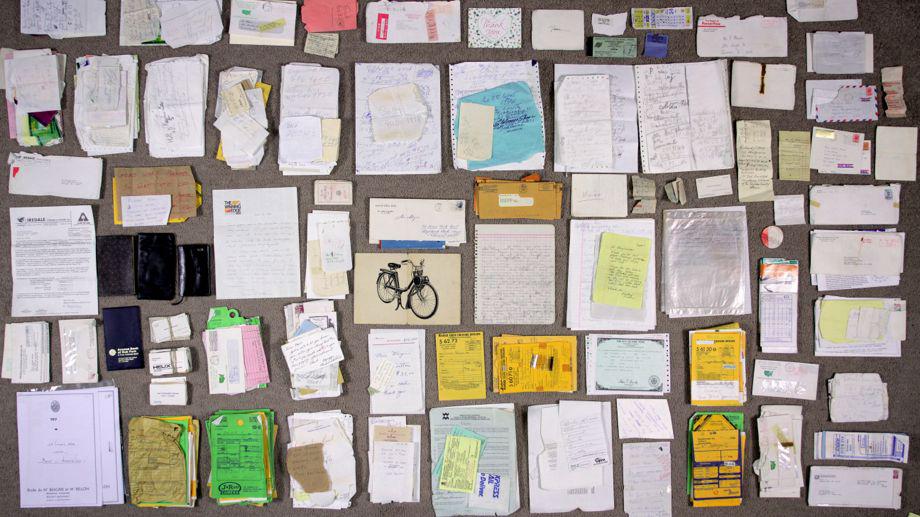 So much stuff, and so few answers about who the mysterious nanny was who had held on to her negatives for dear life but never exposed her work. But talking to people who had been in contact with her stoked Maloof's curiosity further. He joined forces with filmmaker Charlie Siskel to make Finding Vivian Maier, a documentary that opens Friday in New York and Los Angeles. In it, the filmmakers tracked down dozens of people—including parents who hired her, children she cared for, store owners, movie theater operators, and curious neighbors who remember her—from Chicago to France.
"I wanted to figure out who she was," said Maloof. "Who is she, why is she taking all these pictures, what compelled her to take them, and why she didn't show the work. I didn't know what I was looking for, I just wanted to find out more about her, and each person had a different take."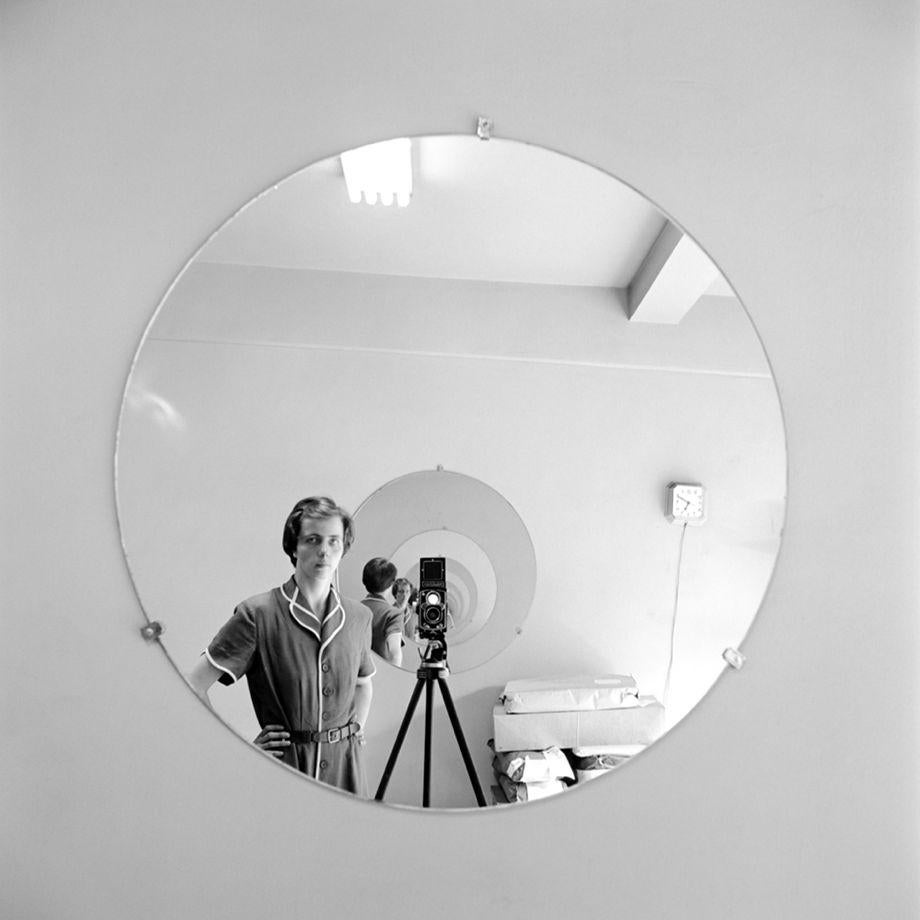 In the film, we learn that Maier was intensely private, socially awkward, estranged from family, a loner; even those who shared the same roof with her seemed merely to observe the eccentric woman who insisted on locking her bedroom door and fiercely guarding her boxes of worldly possessions, without ever knowing exactly who she was. Some speculate that she wouldn't have wanted or been able to handle all the attention that has since been paid to her extraordinary work. But in one poignant scene, Maloof uncovers a letter in which Maier expresses her sadly unrealized desire to put herself out in the world.
Nobody will ever know the scope of Maier's intentions. Though the compulsion to record if not edit her vivid images of 20th-century life has made the world a richer place, there is still the matter of all the other stuff.
Maloof said he'd managed to throw some things away—including about 75 percent of her newspaper collection that he said was taking up half of his two-and-a-half car garage. "No museum in the world would want to store literally one or two tons of newspapers by some artist," he said. But what about the rest of it?
"Who knows," Maloof said. "I have no idea. Nobody has given me any suggestions and until I have a good home for it I'm not going to do anything rash."