Please send your questions for publication to gentlemanscholarslate@gmail.com. (Letters may be edited.)
I appreciate that collar stays are important, but I also have a tendency to lose them. I almost always forget to take them out, which means they are lost in the dry cleaning process. The brass ones are usually $15 for five pairs, and I have a tough time justifying spending $3 per pair on the brass ones if I'm going to lose them every other use. My dry cleaners tend to melt the plastic ones, which are flimsy and barely work anyway, into my shirts. Any advice? Is there a source of cheap collar stays? A good replacement option? Or do I just need to grow up and learn how to take care of my things?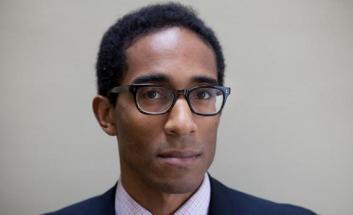 Thanks for writing.
Let us begin with a word to those unfortunate souls who have yet to understand the importance of these slim thingamabobs. Collar stays exist to stiffen what is undeniably the most important part of a dress shirt. If you think of the shape formed by a closed collar as the head of an imaginary arrow pointing to your face, you may appreciate that, without these doohickeys inserted into the channels sewn into the collar's underside, the collar is liable to flop a bit pitiably, so that arrow may seem to be saying, Hey, check out this doofus. The collar stays smooth things out and hold things down and contribute to a spiffy appearance. Indeed, they replace a spring-loaded collar-smoothing technology, much favored by the U.S. military, called the Spiffy.
Collar stays made of stainless steel are notably cheaper than those made of brass. Collar stays made of silver or gold are much more expensive, but you may find that the hideousness of the expense will inspire you to care for them properly. I would especially recommend collar stays made of precious metals to people inclined to find their extravagance not hideous but thrilling: The knowledge of having spent a handsome sum on an item invisible to everyone but you may put an extra bounce in your step or lend a mysterious shimmer of superiority to your smile as you glow with the secret knowledge of having reframed the megamundane act of keeping your collar from looking goofy as a kind of self-pampering. It might further enrich your feeling of stealth connoisseurship to have the collar stays engraved; one imagines that a special savor would flow from the engravature being somehow subversive—an anarchist slogan, say, or a choice phrase lifted from The Latin Sexual Vocabulary.
All that said, should we instead be focusing on the corollary to the collarly question? The most correct answer here is probably, Dude, pull it together; take care of your stuff. The most incorrect answer would be to interpret your repeated forgetfulness as conclusive evidence of early onset dementia and urge immediate assisted suicide. Between those two poles lies the observation that popular collar stay make-dos include paper clips, strips of business cards, and—hat tip to Heloise—wood coffee stirrers.
What are your general thoughts on the men's right movement? Specifically regarding their main talking points regarding child custody, domestic abuse, and the wage gap?
Thank you for your question.
I have no general thoughts on the men's rights movement. I am familiar with the fact that a number of dudes out there feel themselves categorically oppressed, and I have the sure sense that a number of people with whom I generally tend to agree about things regard these dudes with a combination of sadness and spite, and I have been ambiently encouraged to believe that the movement in question is defined by the grotesque rhetorical excesses of its biggest creeps. Though that last point greatly helps me to feel OK about not really caring about any of this, it is not the crux of the matter.
I have made an attempt, greater than cursory, to look into the issues you discuss. A reading of the popular press convinces me that the topic of domestic violence against men deserves much broader discussion than it now enjoys, and it should be obvious that any reasonable person who believes that family law systematically discriminates against men in custody cases deserves to be heard. But I am uninspired to do the research necessary to "pick a side" in either matter, partly because promiscuous side-picking is among the plagues befouling contemporary political discourse. Is it not acceptable to abstain from developing pointed ideas regarding events that are neither momentous nor interesting? Doesn't good critical thinking involve deciding what not to think about?
I'm preparing for my girlfriend to move in with me. I've been thinking about it as a "discussion," but at this point it is a foregone conclusion. The major complication is my daughter. I'm the sole custodian of my 7-year-old, who has had no contact with her mother since infancy.
I've had a Serious Talk with her before about the prospect of my girlfriend moving in, but I didn't get the kind of conversation I was hoping for. My daughter was happy about the idea and seems to think about cohabitation as only a small change from our current arrangement and an opportunity to spend more time with someone who is, in effect, an older playmate. I'm trying to find a way to impress upon her that this is more serious than that, without getting too serious. (The girlfriend and I aren't getting married yet, and while she wants a family and to be a mother figure, we haven't worked out those details yet.) What do I say to my daughter to strike this balance and get my message across? And how do I make her feel like she's in on the decision, without burdening her unfairly with the responsibility of that decision?
Thank you for your—whoa, whoa, whoa, slow down, Daddy-O!
Your girlfriend should not be moving in until she is, at the very least, your fiancée—or, if you don't dig the institution of marriage, until you and she discover some other way of formalizing your relationship to give your emerging family some sense of stability. I am faintly tempted to elaborate on my reasoning here, but I will not, believing that the obviousness of my point is directly proportional to the obviousness of the need for some sense of stability.
The question remains: How do you get your daughter to understand that you are planning something more meaningful and complicated than a longform slumber party? This would seem to involve a series of conversations with both of the women in your life about the rights and responsibilities of stepmothers—conversations perhaps guided by a family therapist, a clergyman, or a used copy of The Idiot's Guide to Not Screwing Up Your Kids Too Very Badly.
Here's one point you might start with: Your daughter deserves to be heard, but she doesn't get a say. Your mission is to make her adjustment to the new realities of household life as smooth as possible and to address glitches and anxieties as they arise. I wish you the best of luck in that endeavor, but I gently scoff at the notion of making her feel that she is "in on the decision." To do so would be to create the false impression that she has actual influence. Her feelings are important, but her thoughts would only matter if they reflected on your girlfriend's manifest unfitness as a stepmother (e.g., uncovering the girlfriend's plot to fashion collar stays from the shell of the kid's pet turtle).