In this clever community design project, 128 volunteers attached 6,000 used CDs to a giant custom knitted fishing net stretched between pillars at the entrance of the Sea Garden public park in Varna, Bulgaria, on the Black Sea. The project, dubbed Mirror Culture, was visited by some 50,000 people last summer, as part of the city's bid for European Capital of Culture in 2019.
Hoisted into the air and secured with cables, the CD banner created a glinting rainbow effect as the wind blew and light hit, changing its effect from glaring to glowing as day turned to night.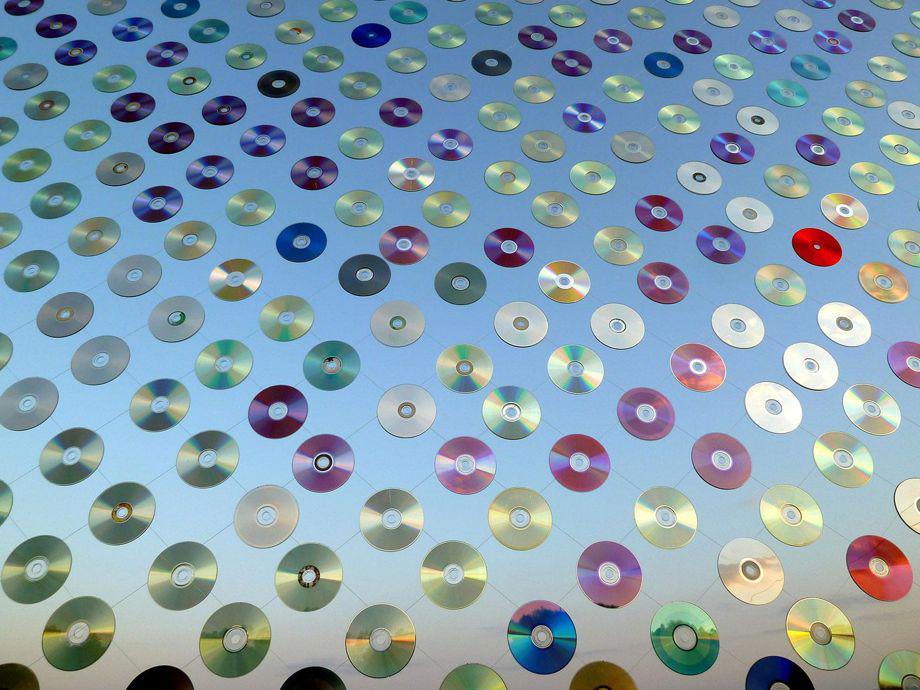 "It was my fascination with the play of light on fish scales and on liquid surfaces that made me think of a flexible mirror," architect and project coordinator Borislav Ignatov told me in an email. "I realized that the optical discs use the same principles of refraction and separation of light as fish scales and I decided to use them for the purpose."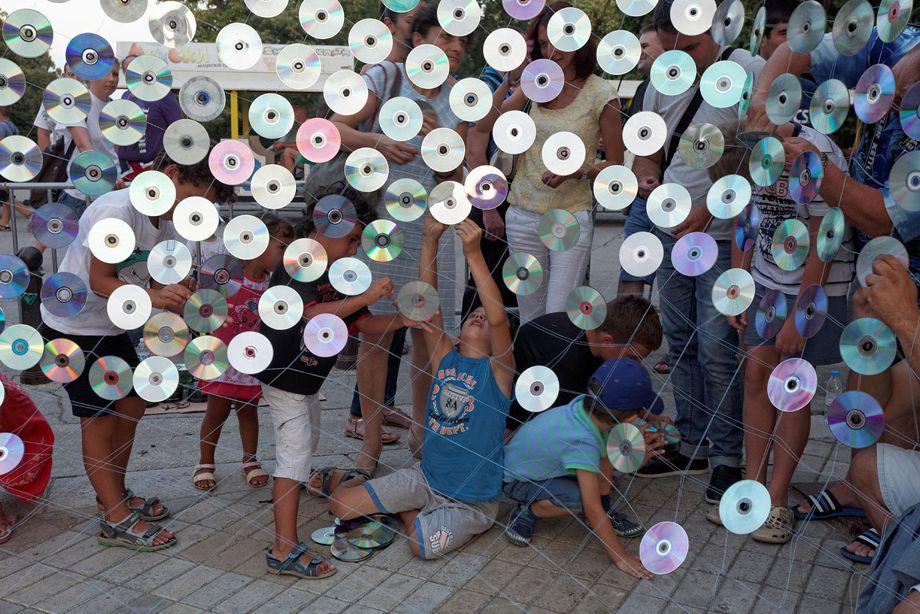 Ignatov said that he asked for donations of the "abundance of CDs laying forgotten in people's closets" and soon gathered the 6,000 used in the project. "I liked a lot that they were salvaged," he said, "and that they contained tons of data that seemed important to their owners once. As [a] result the Mirror Culture became a literal reflection and recording of our time."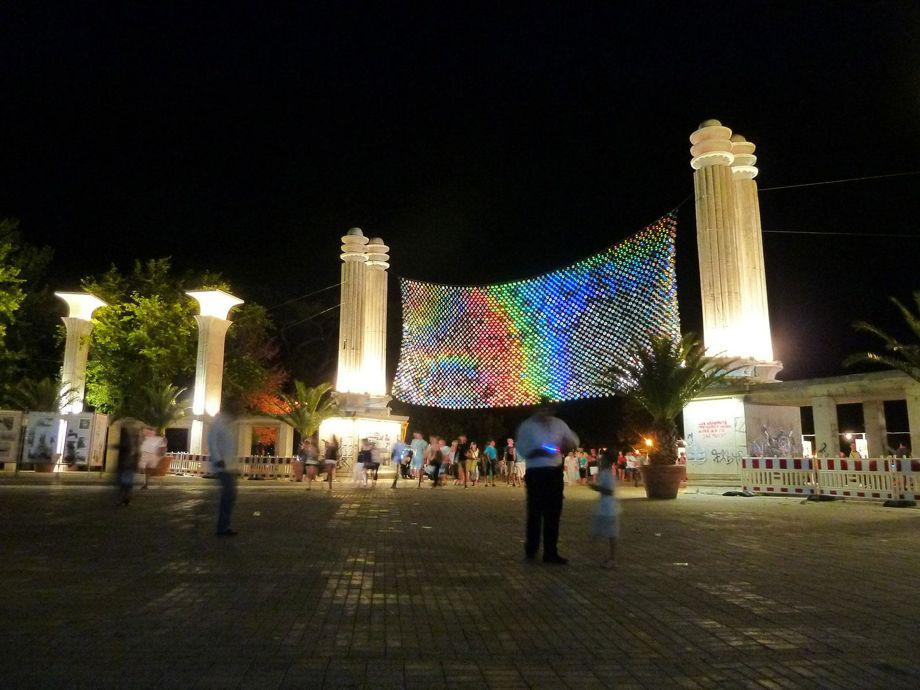 The project received a grant from the city of Varna that covered expenses for making the custom netting and for ropes, hardware, and other materials. All discs and labor were donated by volunteers. Ignatov said that Varna and three other towns passed the first selection stage from eight candidates this past November. "The European Capital of Culture 2019 jury noted the project as a great example in engaging the community and recommended to [the] City of Varna to work in that direction if they want to win the bid," he said.
Once the project was dismantled, 500 CDs were turned into signed souvenirs. "The rest were kept in storage for the next summer when we plan to re-install them in a different way," Ignatov said.
Check out this making-of video:
Or take a look at the virtual nighttime visit captured below: