This question originally appeared on Quora.
Answer by George Young, acted in the Bollywood movie Jhootha Hi Sahi: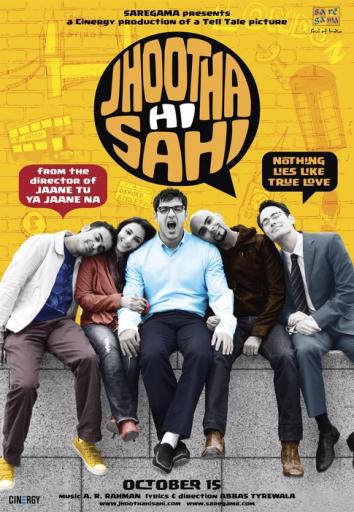 I ended up having the privilege of acting in a Bollywood movie —something I never expected to be involved in (despite the acting profession leading to some very varied roles).
The film was called Jhootha Hi Sahi. It was a supporting lead no less, alongside one of the highest-grossing Bollywood actors, John Abraham; a critically acclaimed director, Abbas Tyrewala; and original music scored by Academy Award winner and nominee A.R. Rahman (for Slumdog Millionaire and 127 Hours, respectively).
It was really only once I landed the role and told my friends about it that I realized "being in a Bollywood movie" was on so many people's bucket lists. My mum was particularly excited about it all, as she used to sit us down to watch some now classic Bollywood films when my brothers and I were growing up. Like many people, the combination of comedy, tragedy, and lots and lots of dance numbers all mixed together into a powerful cocktail that only Bollywood can create appealed to her.
Acting in a Bollywood movie really is as fun as people would imagine, especially if you get to shoot in India. (We did, fortunately: Although the film was set in London, part of the shoot was in Mumbai, so us London-based actors got flown out for it.) It's especially fun if you get to be in one of the aforementioned dance numbers that are this genre's signature.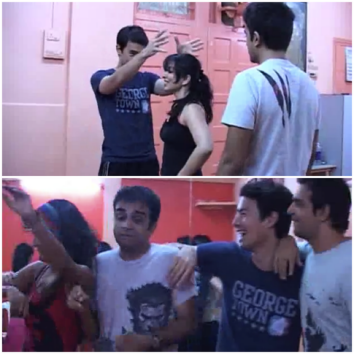 So let me focus on those wonderful dance numbers for this answer. There's of course lots of work to be done before what you see onscreen, but that doesn't mean you can't have fun listening to A.R. Rahman tracks that no one had heard before and learning how to dance and sing to them.
I'm not a professional dancer, so I was a little more concerned than what I let on at the auditions as to how I'd keep up with everyone during the big dance number. Thankfully, there was nothing to fear: When you need to film a big dance routine, they make damn sure that you're able to do the required moves before they start rolling. And if you have any respect for your work and the work that your colleagues are putting in to create this film, you make damn sure you can do them.
In the case of this movie, we had a two-week crash course in professional dancing at the world-renowned Pineapple Dance Studios in London, followed by several more weeks of rehearsals in Mumbai.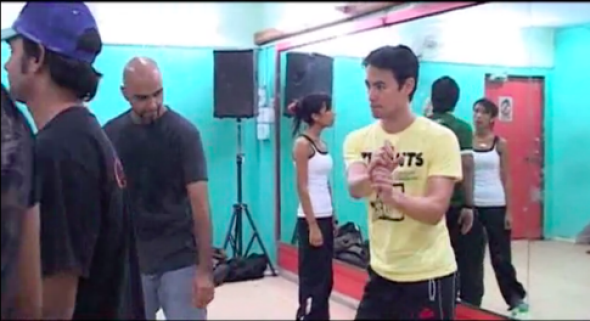 When it was go time and we had to actually film the thing (the entire movie was shot on 35-mm film—real film—so I was very conscious of not wanting to waste this increasingly rare commodity on mucking up a dance move or three), we shot the routine in its entirety a good few times (I have a feeling we went into double figures), as well as pickup shots (i.e., filming specific sections of the routine). If you want to lose weight, do a Bollywood dance number on repeat in full costume. Under hot lights.
And then there was the acting itself, of course. The challenge there was the language. I did have to learn one line of Hindi, plus a classic Hindi Bollywood song that I had to sing both at the audition and during my character's very first scene. Although my character spoke English 99 percent of the time, the others were speaking a mixture of Hindi and English.
In scenes where they were speaking mostly Hindi, I needed of course to ensure that I understood precisely what they were saying—for the character and also so I knew my cue and didn't miss a line!
All the sweat (and blisters) became worth it when I got to go to the movie's premiere in Mumbai and witness, as the theater lights dimmed and the opening credits rolled, all of us actors—the friends that you made throughout the shoot and the rehearsals and the pre-reads—become part of Bollywood history.
I will always treasure my experience on this movie. I made a lot of good friends, experienced a culture with which I was unfamiliar, and became a documented player within the history of Bollywood film. I will always have this moment of my life on celluloid that I can look back on fondly, and I encourage anyone who gets offered a similar opportunity to grab it with both arms (and legs, if possible).
More questions on Bollywood:
---