Too busy to pick up a paintbrush? Waterlogue, a photo app for iPhone, iPad, and iPod Touch, uses your snapshots as rough drafts for watercolor-inspired works of digital art.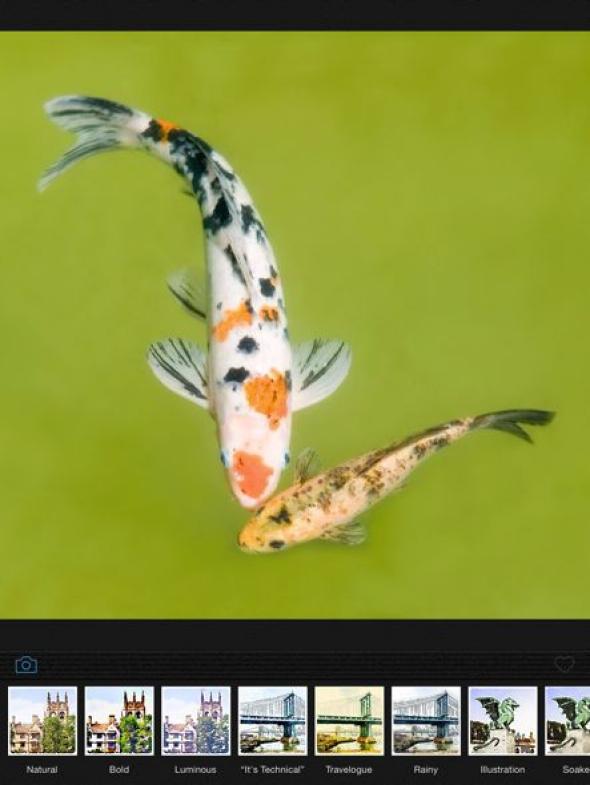 Waterlogue turns photos into sketches that are filled in while you watch, giving you the option to adjust color and brush stroke size, choose a filter (natural, luminous, and rainy are some of the options), tweak brightness, and decide whether you want a border.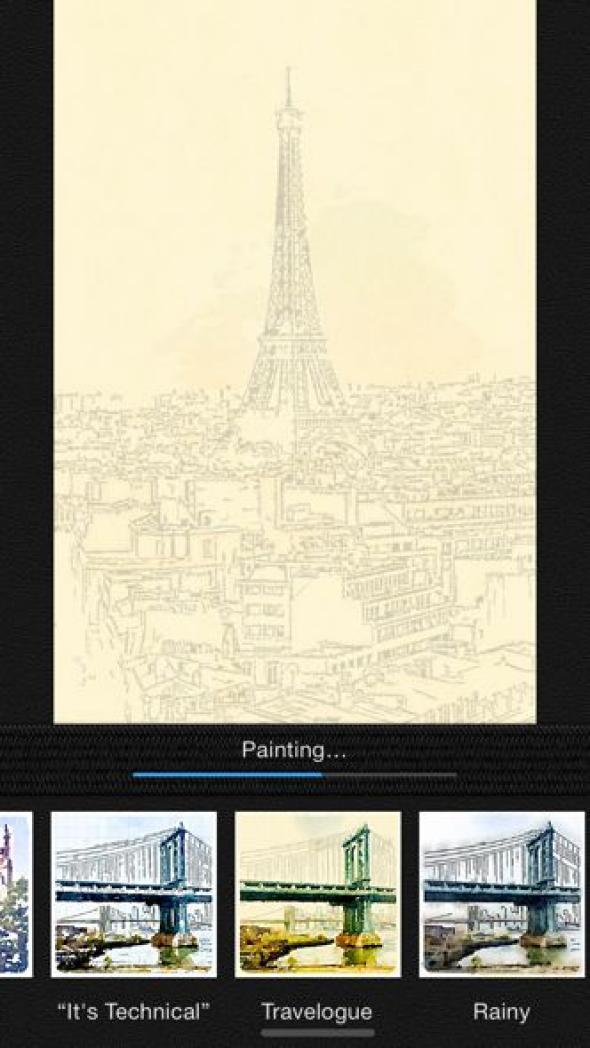 Waterlogue is the latest photo app from John Balestrieri and Robert Clair, who are responsible for Percolator, which turns photos into multicolored mosaics, and Popsicolor, which transforms snapshots into virtual ink illustrations.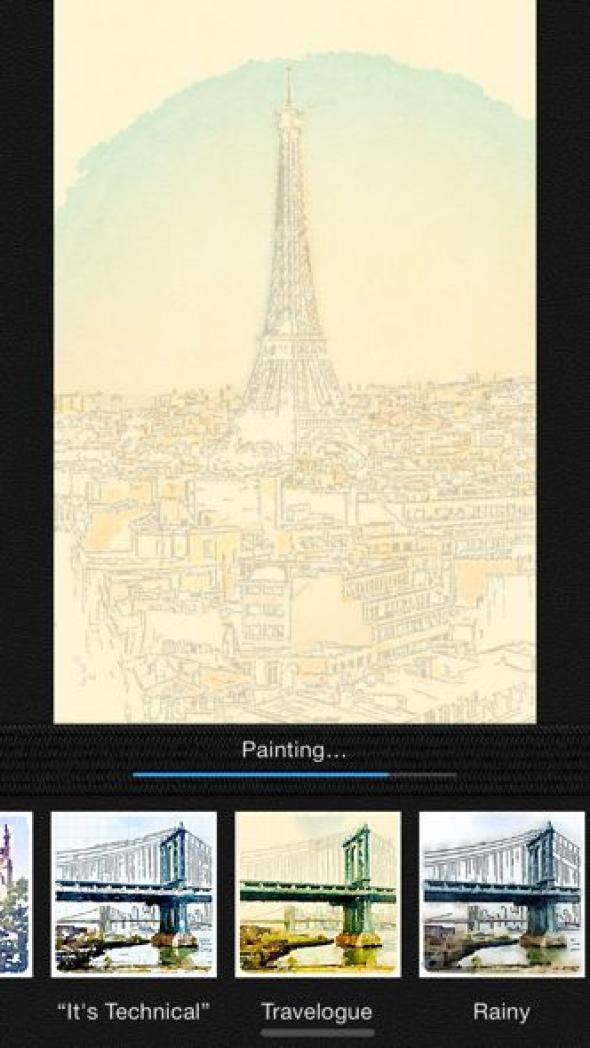 "We wanted non-artists to be able to see the world as an artist might," Balestrieri said in a press release, "to give people access to a creative tool that doesn't require any training."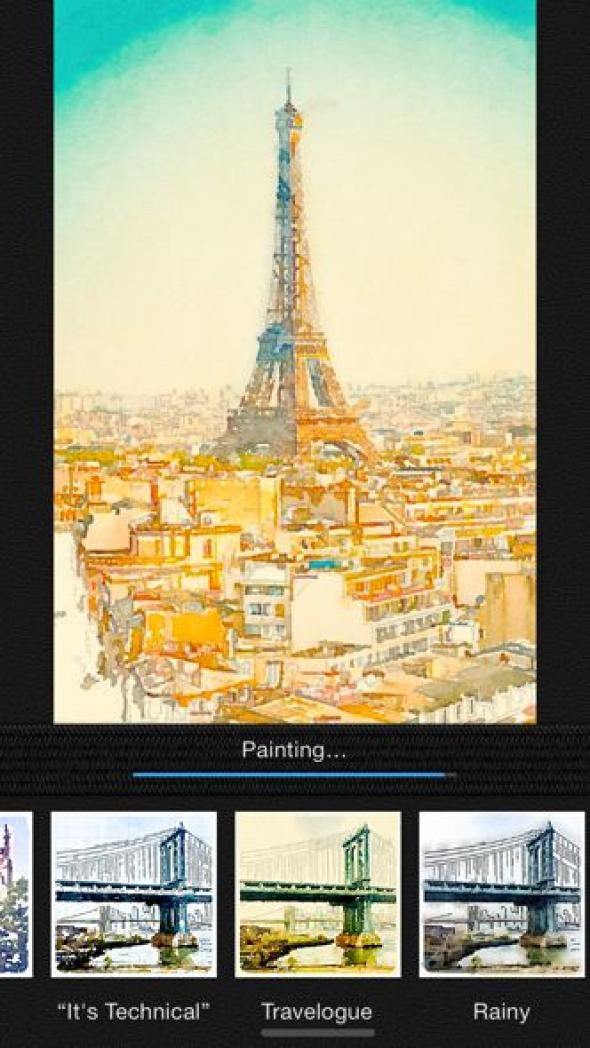 The ability to add a watercolor filter to photos is nothing new, but Waterlogue has created an app that fans say more closely replicates the hand of the artist than a Photoshop filter.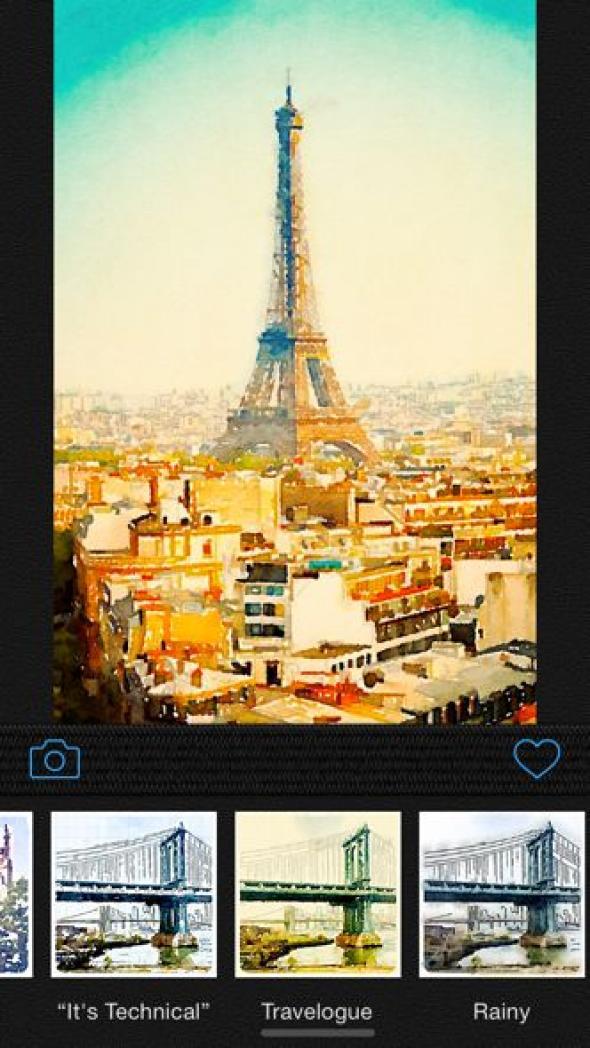 Balestrieri said that Waterlogue hoped to digitally capture the charm of the tin kits full of watercolor pigments that artists carry around to make watercolor sketches in their Moleskine notebooks.
"There are apps out there that apply a watercolor-type filter to images, but they don't really approach anything made by a person," Balestrieri said, "which details to leave in, which to take out—all of the little decisions that make a painting communicate the essence and spirit of a scene, instead of a straight depiction of reality."