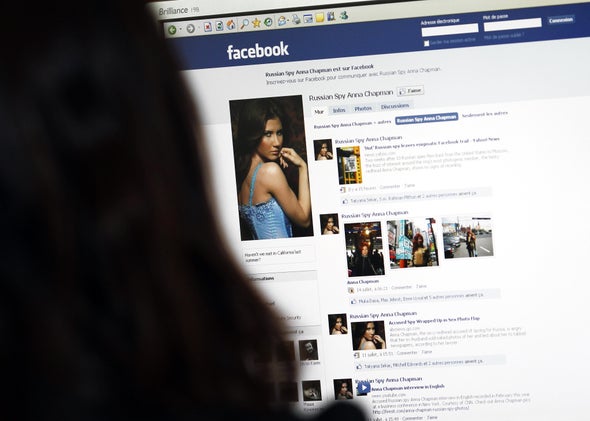 Facebook's data science team went looking for patterns in the romantic relationships that form and dissolve on its site and found that people in relationships have less use for the social network than do the crushing and the dumped.

In one experiment, Facebook looked at pairs of people who friend each other, exchange messages, and ultimately enter into "a relationship" with each other on the site. (Nice.) In the 100 days before the beginning of the relationship, Facebook observed "a slow but steady increase in the number of timeline posts shared between the future couple." But once they make it official, "posts begin to decrease," from a high of 1.67 posts per day 12 days before the relationship begins, to a low of 1.53 posts per day 85 days in.

In another test, Facebook studied a group of users who "had been in a relationship for at least four weeks with someone who then switched their relationship status to 'Single.' " (Ouch.) Then, they "tracked a combination of the number of messages they sent and received, the number of posts from others on their timeline and the number of comments from others on their own content," starting a month before the breakup and ending a month afterward. They found that dumpees registered an average 225 percent increase in their level of Facebook activity, which then "gradually stabilize[d] over the course of a week to levels higher to those observed pre-breakup."

Facebook's data suggests that your use of the network creeps up as you circle around a potential relationship, tapers off while you're in it, and spikes again when you break up. Say what you will about the declining cultural relevance of the world's most popular social network—it's still the most effective vehicle for checking out potential relationship partners and checking in on them after the relationship ends. Facebook is finely tuned to stalking activity, allowing you to assess a near-stranger's (or ex-partner's) interests, compare your mutual friends, and monitor their interactions in a way that the highly public stream of consciousness of Twitter and the veritable ghost town of Google Plus do not. And Facebook's findings reflect the nature of modern Internet flirtation, where mutual interest is gauged more by the frequency of your interactions—how many times did she like your posts or he comment on your ancient profile photos—than explicit overtures. Breakups, too, play out via a perceptible uptick in activity across your network; commenting on other people's walls instead of your ex's passive-aggressively demonstrates that you've moved on to other prospects. Confirmed relationships require less romantic subterfuge—Facebook found that while couples engaged with each other less after the deal was sealed, they were more likely to use positive words like love, nice, and happy in their posts after cementing the relationship. One hopes that some of the more lovey-dovey messages simply migrated to one-on-one texts—or even face-to-face communication.
This squares with recent findings that people in emerging markets like India, Vietnam, Indonesia, and Kenya overwhelmingly locate their romantic partners through Facebook. But it also suggests that for many people, Facebook is more a means to an end than a place for sustaining interpersonal excitement. If courtship on Facebook plays out through high levels of interaction, intimacy is sustained by holding back. Maybe not enough­­—people in three-month-long Facebook relationships still post on each other's walls an average of more than once a day, which seems like excessive confirmation for two people who both know they're into it.
---