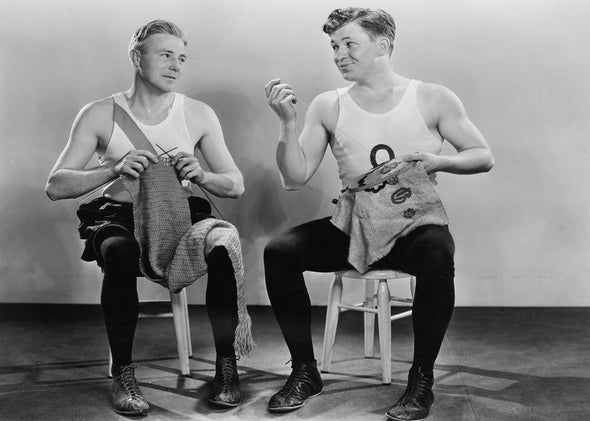 As we approach Valentine's Day, Wired has crunched loads of data provided by OkCupid and Match.com in order to identify the attributes of the world's most successful online daters. Some of its conclusions are universal: Daters tend to like hot people who do hot-people things, like practicing yoga, surfing, and talking about London. And while liking "cats" is good, ceding profile space to "my cats" is not. But the magazine's most interesting finding came in isolating where male and female profiles diverge. When Wired analyzed the 1,000 most commonly used words on OkCupid profiles—then ranked each term by the attractiveness rating of the people who use it—they found that both men and women gain popularity on the site when they play against gender stereotypes.
The men and women who are ranked most attractive on OkCupid tend to talk about pretty boring stuff: Popular men like "oceans," "breakfast," and "live music," while popular women like "fitness," "fashion," and "working out." But wade a little deeper into the attractiveness ratings, and you'll find fairly high marks for women who like traditionally masculine stuff and dudes who like traditionally feminine things. On OkCupid, men who mention "my children" are rated as highly attractive, while women who discuss their kids are not. It's good for women to talk about electronics and for men to talk about crafting, but not the other way around. It's much better for women to mention The Matrix than it is for men to mention The Matrix, better for men to mention weddings than it is for women to mention weddings, and better for women to mention war than it is for men to mention war. The lowest-rated women talk about Twilight, poetry, and "chick flicks"; bottom-ranked men discuss zombies and C++. (More fun facts: The most popular women on the site call themselves "girls," while the most popular men call women "women." And it's really hot for guys to use the word "whom.")
Is it really more attractive for men and women to break gender norms than to conform to them? Maybe a little bit. We don't know what these daters' profiles look like on the whole, so it's possible that women who love electronics are only deemed hot if they also can't get enough fashion and yoga, or that the high marks afforded to men who craft are contingent on the condition of their abs. It seems pretty obvious that some people are more drawn to complication and subtlety than to brute stereotypes. And it stands to reason that people who publicly admit to loving Twilight or zombies are revealing more than just a strict adherence to traditionally gendered interests; they also like lame crap from 2008.
But I bet that the numbers are also influenced by a vocal contingent of users who find hints of gender nonconformity extremely hot, tempered by a minority of users who find it revolting. In 2011, OkCupid noted that some women rank as a solid seven on the site's attractiveness scale, while other women rank as a collection of 10s and ones that averages out to about a seven. The site found that women who produce divergent opinions among male users (some guys think she's really hot, while others thinks she is very much not) attract more messages than the women who are deemed fairly good-looking by basically everyone (yeah, she's pretty hot, I guess). Similarly, while a man who talks about breakfast is perfectly inoffensive to most people, it's likely that a man who talks about weddings and crafting produces highly negative reactions from one subset of women, but that they're outnumbered by the group of women who really, really like men who talk about weddings and crafting. So cultivating an interest in gender-nonconforming activities could make you more attractive on the aggregate, depending on what type of person you're hoping to attract. But if you're only interested in gaming the system, it's probably better to just eat breakfast and learn to surf.
---