Downton Abbey has rekindled the world's ongoing fascination with the rituals and sartorial codes of aristocratic British country home life in the 20th century, as Gosford Park and Brideshead Revisited did before it. To capitalize on the popularity of the period drama, a new exhibit at the Winterthur Museum, Garden, and Library is offering an up-close look at 40 costumes from the show. Opening March 1 at the 175-room former estate of Henry Francis du Pont in Wilmington, Del., Costumes of Downton Abbey will also compare the fictional British world of Downton Abbey, which chronicles the Crawley family estate starting in 1912, with its real-life American counterpart at Winterthur in the first half of the 20th century.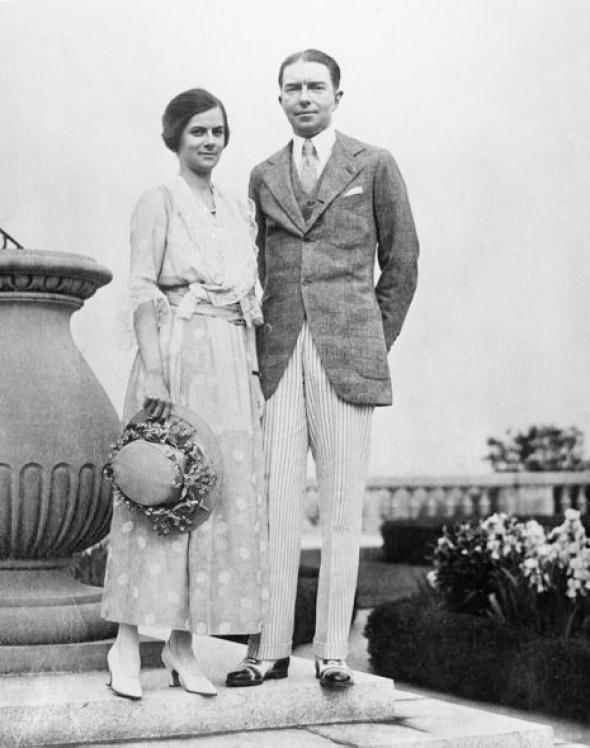 "I'm a historian but sometimes history puts people to sleep, it doesn't grab them," Winterthur estate historian Maggie Lidz, one of the show's curators, told me in a phone interview. "The show is more accessible, it's gotten people really, really interested. There's a British country house fascination, it's an international symbol for people who understand the fantasy of it."
She noted that fans of the show are fascinated by the minutia of everything from table settings to what butlers should wear, military uniforms, and the shocking harem pants that Lady Sybil sported in Season 1. While the focus is on the costumes, she said, there are anecdotes and comparisons to Winterthur sprinkled throughout to give visitors a sense of the differences in how great houses were run on either side of the pond.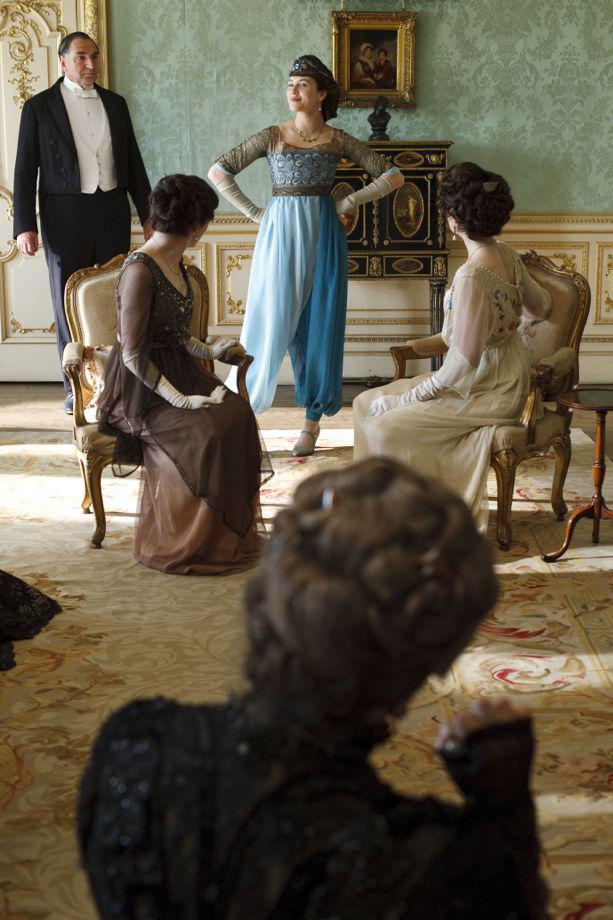 The curators worked closely with British costume house Cosprop and Carnival Film and Television Ltd., which supplied the costumes, to present a show that examines both the upstairs and downstairs worlds of the British country house ecosystem—the elaborate social etiquette of its privileged residents and the strict hierarchies of valets, butlers, lady's maids, and other staff.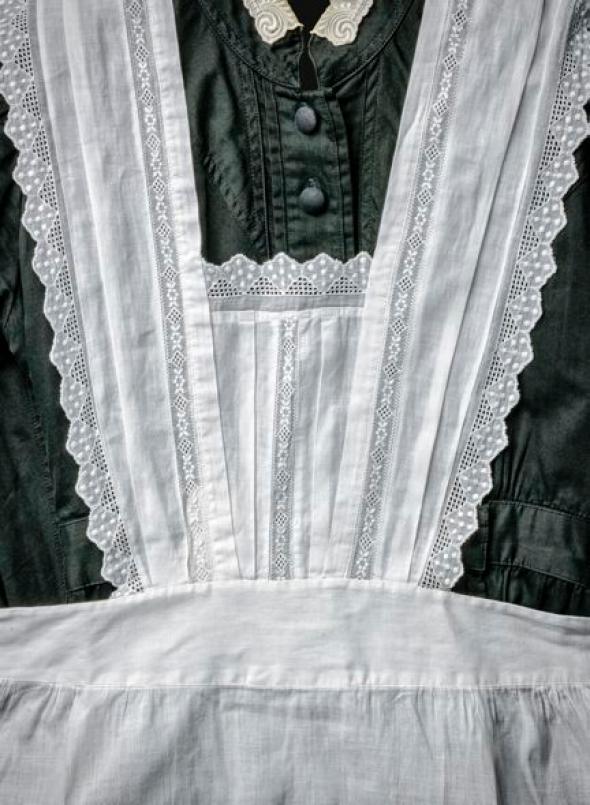 "A lot of research goes into that show, but it's a drama," Lidz said. She added that the show's costume designers only have seven weeks to complete each character's wardrobe for an entire season. Downton Abbey costume designer Susannah Buxton told Lidz that the costumes are "'translations' of period dress, inspired by the past but influenced by modern styles and enhanced for dramatic television effect." Up close, Lidz said, it's possible to see how the costume designers often use vintage fragments of lace or silk to build a new costume that is then dyed and distressed to look like a coherent garment that reads well on TV.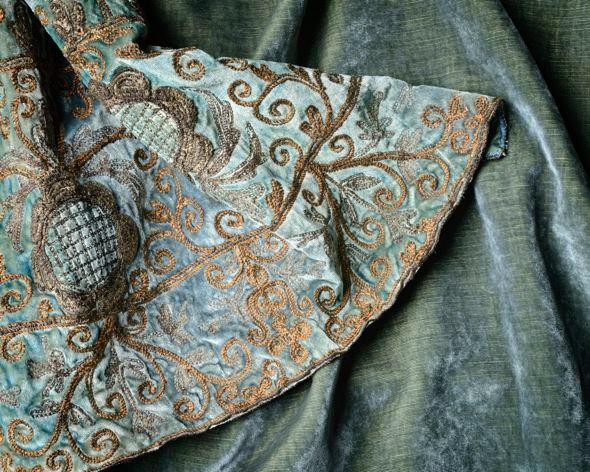 Visitors to the exhibition will learn that Lady Sybil's outrageous harem pants were inspired by couturier Paul Poiret, who held a Parisian costume party in 1911 and required his guests to wear them. And while the pants look picture perfect on screen, Lidz said that the fragile vintage fabric used to construct them actually split during filming; the mended and frayed edges can be seen on the mannequin at Winterthur.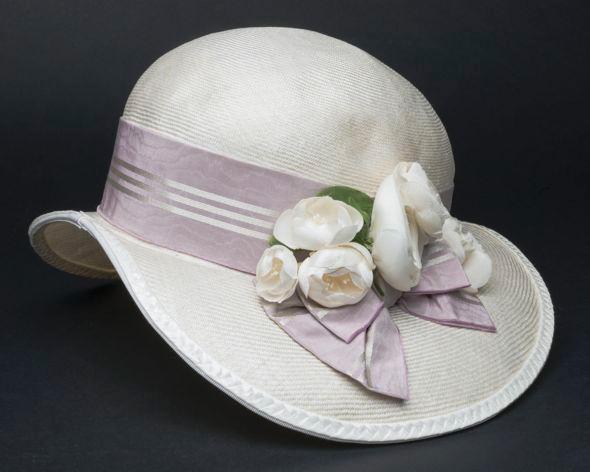 The exhibit also includes plenty of elaborate gowns, among them Lady Mary's engagement dress, Lady Edith's wedding dress, and the Victorian-era fashions favored by Maggie Smith's Dowager Countess.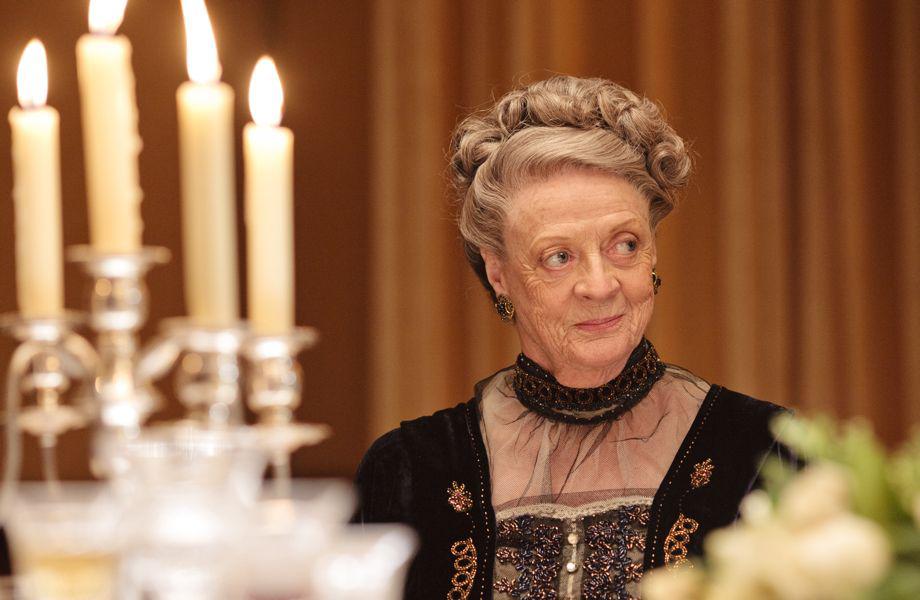 But Lidz said that the curators also paid attention to men's clothing, which at the time was "more about status than self-expression." There wasn't much separating the white-tie evening dress of a butler and the master of the house, Lidz said, except for the quality of fabrics and subtle details of the tailoring. 
The butler's suit would be heavier and stiffer than Lord Grantham's, made of finer, lightweight wool.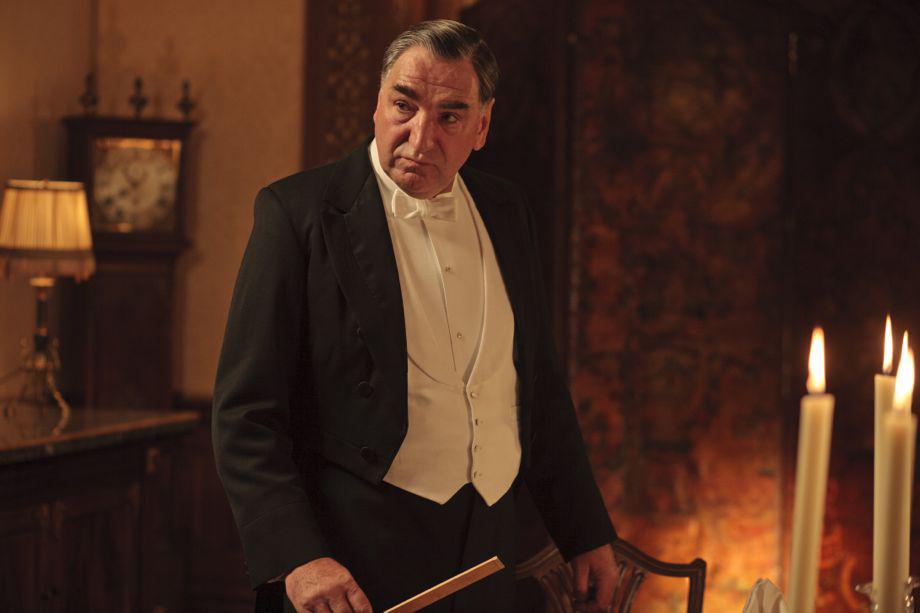 But there were also coded items of men's clothing you had to be in the club to recognize, like the boldly striped or decorated regimental (or rep) tie that signified membership in military regiments, clubs, sporting groups, or social organizations.
Manly outdoor pursuits like foxhunting required a scarlet coat; shooting required tweeds, but not the tweed walking suit that was a staple of every country gentleman's wardrobe. Lidz noted that the costume designers helped to signify that self-made millionaire Sir Richard Carlisle was not of noble stock when he made the sartorial faux pas of wearing tweeds designed for shooting on a country walk.
Lidz, who is currently at work on a book about the historical differences between British and American country houses and service spaces, said she hoped the exhibit, which will be staged not in period rooms but in the museum's galleries, would encourage visitors to explore Winterthur itself. The exhibition will be staged using minimal theatrical sets and lighting, video clips, early photos, images from 20th century fashion books and magazines and period photos from the house at Winterthur. During the 1920s, some 250 people lived and worked on the 2,600-acre property, which included a self-sufficient farm, dairy, post office, and railroad station.