Atlas Obscura on Slate is a blog about the world's hidden wonders. Like us on Facebook, Tumblr, or follow us on Twitter @atlasobscura.
If your February 14th is a little underwhelming thus far, look on the bright side: at least it hasn't involved murder or self-immolation. Here are three tales of love that end in death — two awful, one uplifting. Happy Valentine's Day! 
Ines de Castro: The corpse bride of Portugal
In 1340, 15-year-old Ines de Castro arrived at the court of Peter I, crown prince of Portugal. Peter had just married Constance of Peñafiel, and Ines was her lady-in-waiting. Inconveniently for all concerned, Peter immediately fell in love with Ines. The feeling was mutual. The two began an affair.
Afonso IV, Peter's father, was thoroughly unimpressed by this sordid development. When Constance died in 1345, weeks after giving birth to a son, Peter sought Afonso's permission to marry Ines. Instead of just issuing a polite but firm "no," Afonso banished Ines from the court. Undeterred, Peter continued to see his love. Between 1346 and 1354, the couple had four children, three of whom survived beyond infancy.
Then things took a turn for the horrifically nasty. In 1355, Afonso dispatched three men to murder Ines. They decapitated her in front of her children. Overcome with grief, Peter hunted down two of the three murderers and had them executed in a particularly gruesome and symbolic manner: he ripped out their hearts.
Two years after Ines died, Peter became king. He then revealed that he had married Ines in secret, making her the lawful queen of Portugal. The next logical step was to exhume her body and force his courtiers to swear their allegiance by kissing her rotting hand.
Once the court had communed with the corpse, Peter had his queen interred in the Monastery of Alcobaca. Her intricately decorated tomb is topped with a stone carving of her sleeping body being held up by angels. When Peter died, he was placed in a matching tomb that faces Ines'. Both are inscribed with the phrase "Até o fim do mundo…" or "Until the end of the world…"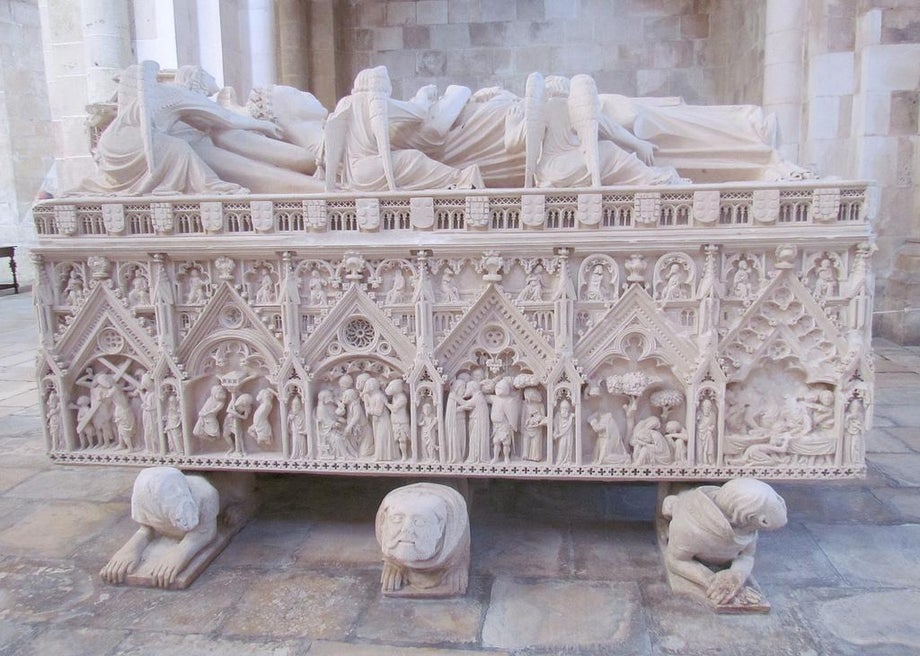 Burning love: India's self-sacrificing Satis
On the wall beside the Iron Gate at Jodhpur's 17th-century Mehrangarh Fort is a grid of 31 raised handprints coated in ochre paint. Many of the prints are child-sized. Each one represents a sati — a woman who touched her red-painted hand to the wall before sacrificing herself on the funeral pyre of her recently deceased husband.
Sati, the Hindu rite in which widows self-immolate in order to prove their devotion to their husbands, is a largely Rajasthani phenomenon, gaining widespread recognition throughout the subcontinent during the 10th century. By committing sati, during which they cradled their husbands' corpses as flames destroyed their bodies, women aimed to die with honor and purity, pulling their husbands with them as they ascended to heaven.
In 1829, the British administration outlawed sati. Still it continued — in 1843, the wife and concubines of Jodhpur Maharaja Man Singh threw themselves on his funeral pyre at Mehrangarh Fort. The most recent documented sati occurred in the Rajasthani village of Deorala in 1987, when, in front of a crowd of thousands, 18-year-old Roop Kanwar burned to death on the pyre of her husband of eight months. Her immolation led to India instituting the Commission of Sati (Prevention) Act, which mandates death or lifelong imprisonment for anyone who encourages a woman to commit sati.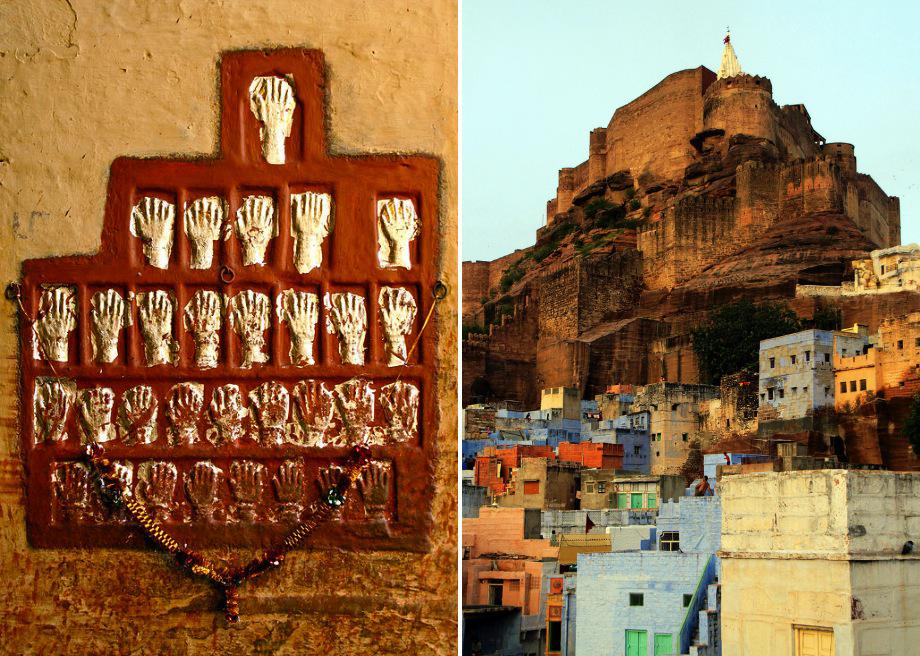 The hand-holding headstones of Holland
At a small cemetery in Roermond, in the southeastern part of the Netherlands, is a pair of unusual gravestones. Identical in shape and height, they are joined by clasping hands that reach over the brick wall dividing them.
Buried beneath these distinctive headstones are Colonel J.C.P.H. van Gorkum — a Protestant — and Lady J.W.C. JCPH van Aefferden, a Catholic. Despite their social and religious differences, the couple married in 1842 and stayed together until the colonel's death in 1880.
At the time, life in the Netherlands was subject to Pillarisation, a policy that separated public institutions according to religious and political affiliations. Van Gorkum and van Aefferden, who died in 1888, could not be buried alongside each other because cemeteries were divided into Protestant and Catholic sections.
The elegant solution: hand-holding gravestones, which allowed the couple to defy the laws and be connected for eternity.
Visit Atlas Obscura for more on Ines' tomb, the Sati handprints, and the hand-holding headstones.