Last fall the staff of Britain's Art Fund, which supports hundreds of museums and galleries across the U.K., decided to test out a brilliant fundraising idea: a bake-off in which art fans across the land produce comestible homages to their favorite works of art.
To get started and provide inspiration, the Art Fund commissioned a selection of Edible Masterpieces, developed with professional recipe testing by Georgia Levy, food styling by Kim Morphew, and prop styling from Lydia Brun. They include a sponge cake rendition of a Mondrian painting, a shortbread Wedgewood plate, and a Rice Krispies treat splattered with white and black royal icing à la Jackson Pollock.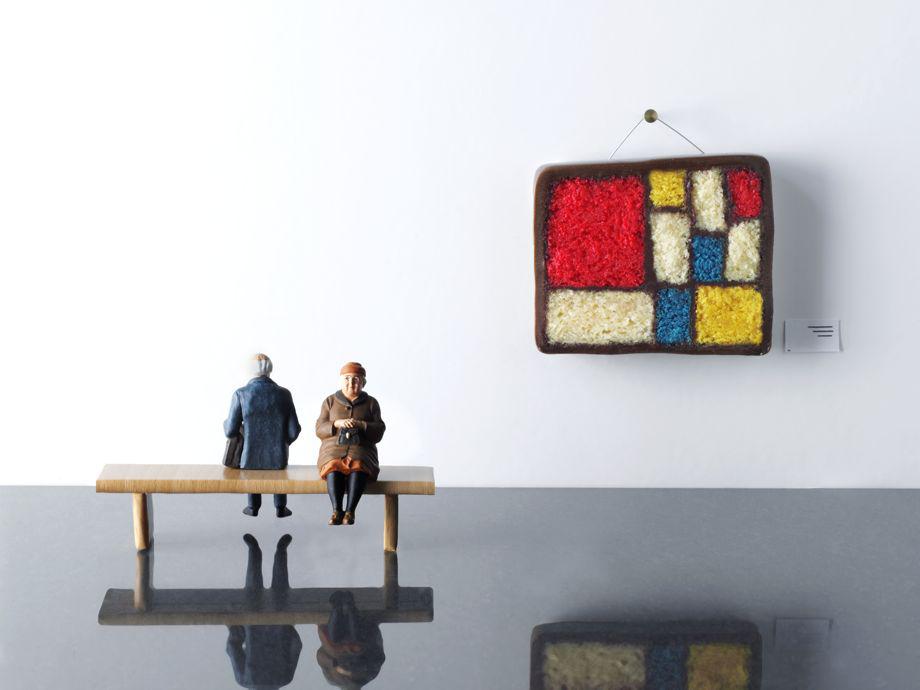 "My main aim was to recreate the masterpieces so they looked as close to the originals, but also so they could be recreated by a non baker too," Morphew told me in an email. "Everything used in the masterpieces is edible."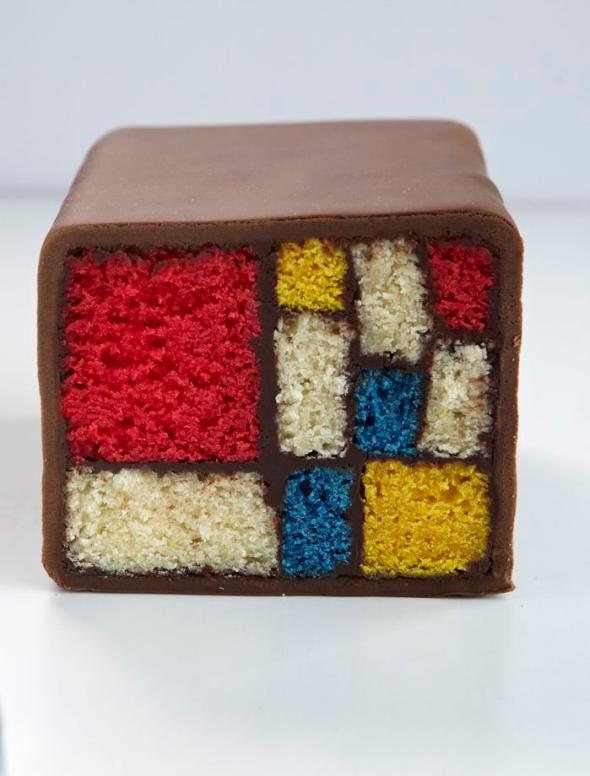 One of the trickiest pieces to create was the Wedgwood cake, she said: "I really wanted the plate to look like a plate, so I experimented with the shortbread by baking it on different plates. Too much butter and the shortbread would break, too thin and it would catch on the edges of the plate and break when I iced it. In the end I succeeded with a totally edible plate."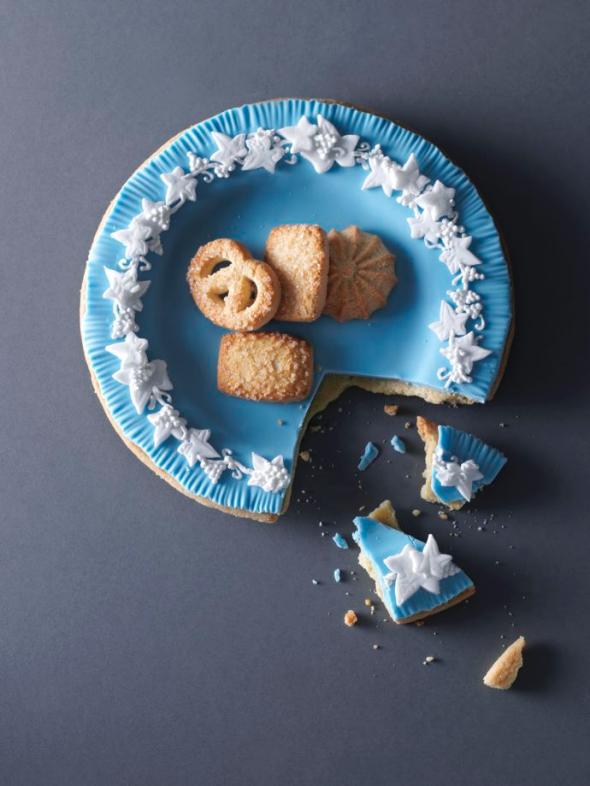 To recreate Jackson Pollock's Autumn Rhythm (No. 30), she put the Rice Krispies treat on a board on the floor. "I am a massive Pollock fan," she said, "so when painting the crispy cake I used his techniques but with different coloured icings instead of paint … to really achieve the Pollock feel."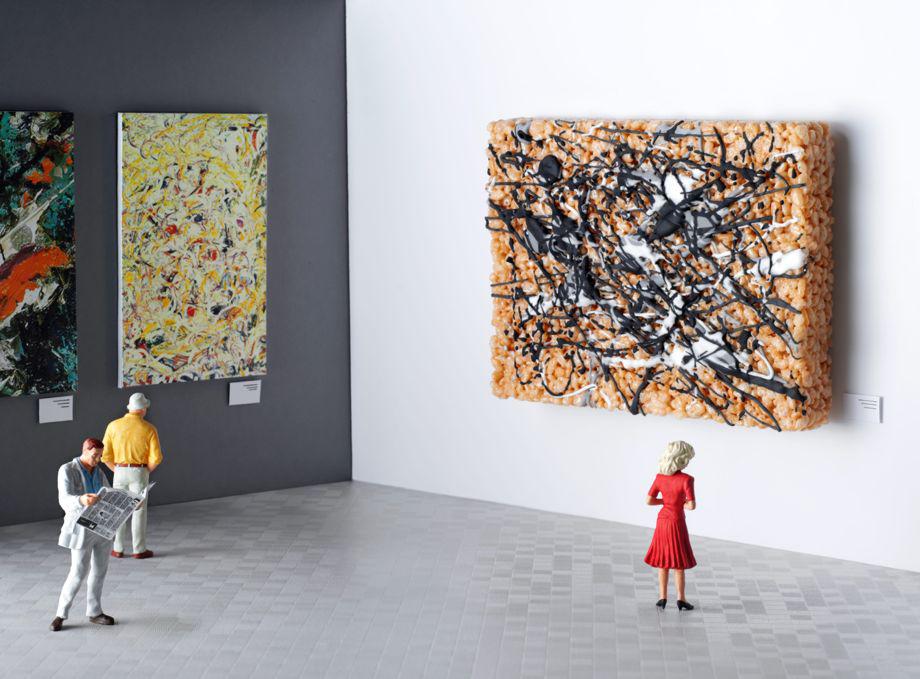 Art Fund recently launched a fundraising campaign (tagline: "Fundraising for Art: It's a Piece of Cake") to get art and food lovers to bake their own favorite edible masterpieces. They hope that participants will come together on May 9 to host raffles or bake-sale events that will benefit Art Fund. They've set up a website that includes recipes of the edible masterpieces seen here and a fundraising pack.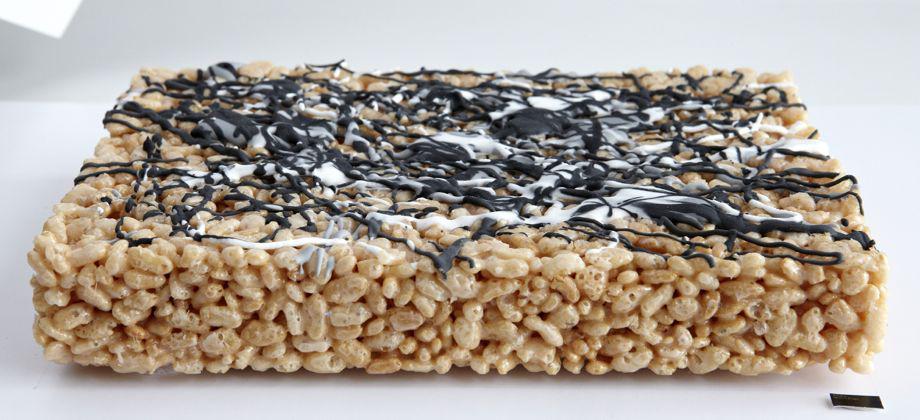 The organizers have set a high bar with these fabulous-looking creations. But they encourage even those who don't bake much to take the creative challenge of using food to design counterfeit versions of a favorite masterpiece (and share them on social media with the hashtag #ediblemasterpieces).
"You could decorate a cake to look like a contemporary artwork, bake a biscuit that resembles an Old Master painting or make a pie inspired by a landmark building," the website reads. "And if you're not a dab hand in the kitchen, you can recreate a whole host of artworks with uncooked ingredients, such as vegetables, fruit or cheese."
Like this edible recreation of Van Gogh's Self-Portrait With Bandaged Ear, made with the ingredients for a typical British ploughman's sandwich, framed with sliced brown bread, and fashioned with peppercorn eyes, a sliced pickle button, and a bandage fashioned from Brie. Not that making it was exactly a piece of cake.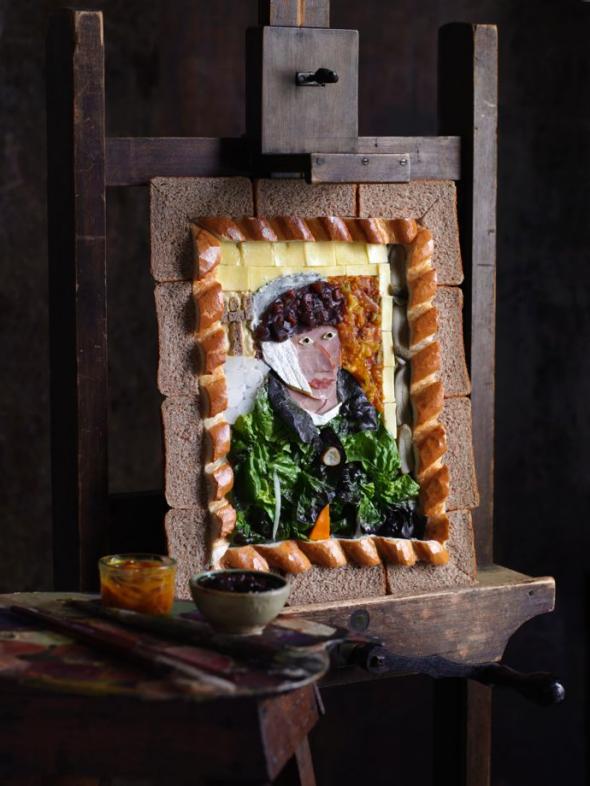 "I was asked to use Ploughman's ingredients to make the painting," Morphew said. "So I bought all the different ingredients I could think of that would make a Ploughman's from gherkins, pickled onions, brown pickle, cheese, bread etc. Then using different methods I created the painting to achieve texture, light and shade and atmosphere. I think I am most proud of his coat—the lettuce I chose had the perfect degree of shading and texture!"