The Vault is Slate's history blog. Like us on Facebook, follow us on Twitter @slatevault, and find us on Tumblr. Find out more about what this space is all about here.
In the late 19th and early 20th centuries, publicity-minded British pharmaceutical firm Burroughs Wellcome & Company placed its "Tabloid" first-aid kits on several famous expeditions. During that time, American and British media regularly featured stories of adventure in the polar reaches, the colonies of the British Empire, and the high seas. By associating their medicine chests with these endeavors, Burroughs Wellcome capitalized on the popular craze for exploration.
Wellcome advertisements featured the Tabloid kits that rode on the first transatlantic airship voyage; with Rear Admiral Peary on his successful 1909 bid for the North Pole; and with Rear Admiral Byrd on his 1929 flight to the South Pole. Standard-issue Tabloid chests for the consumer's motorcar or yacht basked in the reflected glamor of those exploits.
The kits in the first image below went with Captain Robert Scott on the ill-fated 1910-13 British Antarctic Expedition, during which the entire party that made the final push to the Pole died. The kits' contents played a part in the drama of the explorers' last days. The Wellcome Collection's Suzanne Paterson points to evidence in Scott's diaries that shows that the expedition members thought of committing suicide using the kits' opium and morphine tablets, before deciding against it. Paterson writes that a recovery expedition found the kits by the explorers' frozen bodies.
The kit in the second and third images went with the Everest expedition led by Hugh Ruttledge in 1933. That journey ended more happily; while the explorers didn't achieve their goal, all 14 returned home safely.
The brand name "Tabloid," a coinage of company co-founder Henry Wellcome's, referred to the compressed nature of the company's pharmaceutical tablets. Wellcome used the word, which sounded kicky and modern, to market a number of its products: tea, medicine, photographic chemicals. Despite the company's legal efforts, the word soon lost its brand associations, and was widely adopted to describe newspapers sold in concentrated form.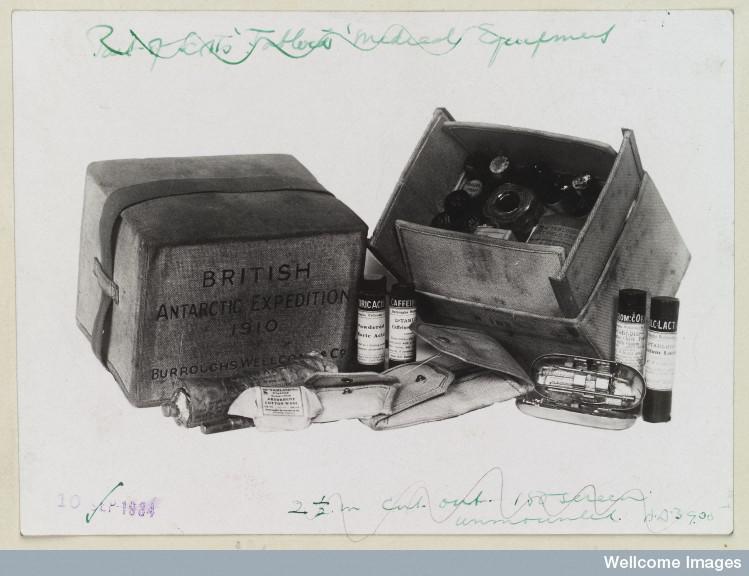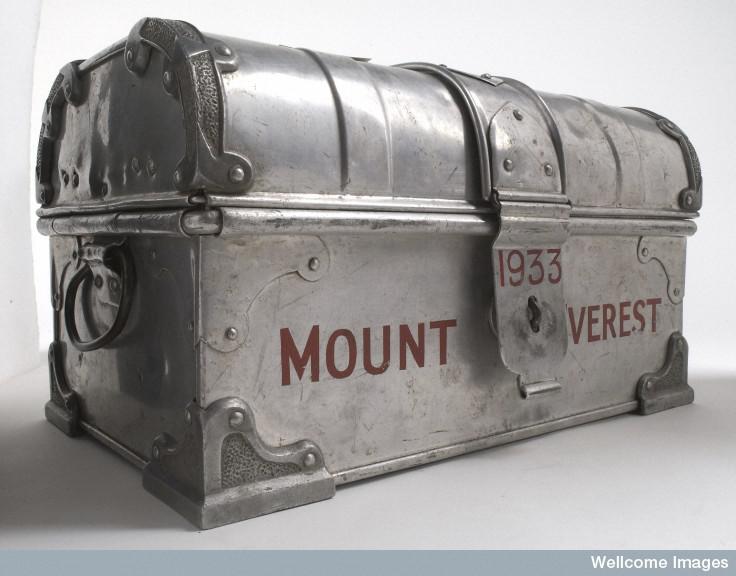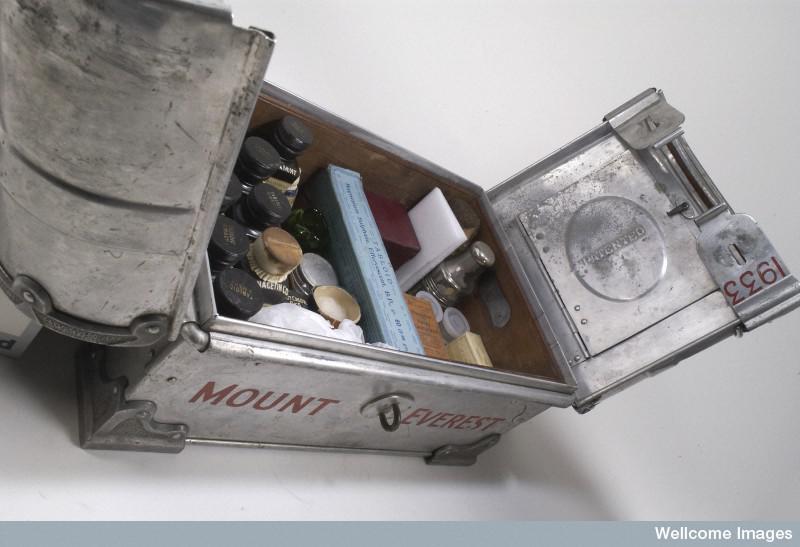 Update, January 15, 2014: The post has been updated to clarify that it was Scott's smaller party, assembled for the sprint to the Pole, that died, rather than the entire expedition.