As we have noted previously, the bare bulb has become a permanent fixture of the 21st-century interior, a design object in and of itself that no longer needs to be covered but can shine on its own, naked and unadorned.
Many of the bare bulbs hanging in style-conscious lofts and hotel lobbies are of the energy-guzzling Edison variety. But British company Plumen provided an ecofriendly, design-forward alternative with the release of Plumen 001 in 2010. It was the kind of game-changing object that produced a light bulb moment when you first saw it, with its fanciful twisting glass tubes that looked more like a sculpture than a bulb. It is now sold in 47 countries and belongs to the collections of MoMA, the Cooper-Hewitt, and the Victoria and Albert Museum in London.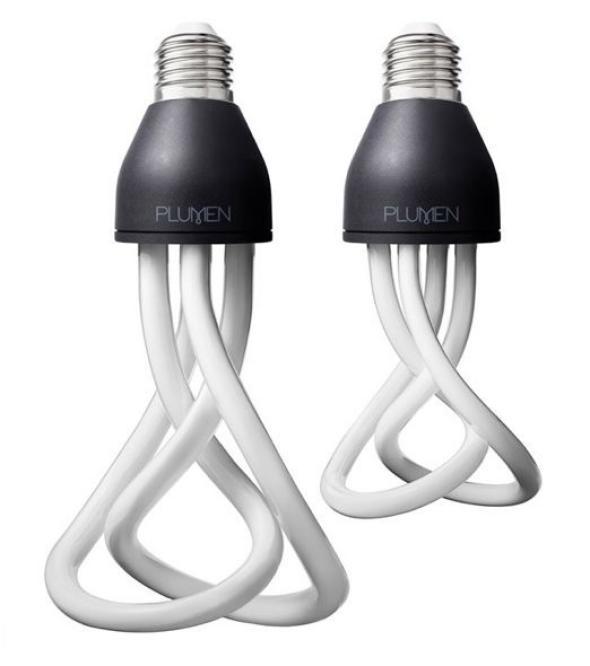 But if the Plumen light bulb was exciting to look at, its bright light, which was designed as an alternative for the 60W incandescent light bulb, wasn't as easy to live with. Yesterday, the company introduced Plumen 002, a new iteration of the bulb designed to create cozy ambient light for "wind-down rooms and spaces."* The Plumen 002 uses 75 percent less energy than a 30W incandescent bulb.
In a press release about the launch, Plumen pointed out that while the 001 bulbs are sold worldwide, "the company is a minnow in an industry selling billions of light bulbs a year." In an effort to keep their prices competitive (around $35 according to current projections), Plumen launched a Kickstarter campaign yesterday to draw on support from its worldwide fans; twenty-four hours later they are already halfway to their goal.
"The world needs beautiful energy efficient light bulbs just like it needs Tesla's gorgeous electric cars," reads the Kickstarter pitch. "Reducing our energy consumption should feel like a positive, life-enhancing choice, not a compromise."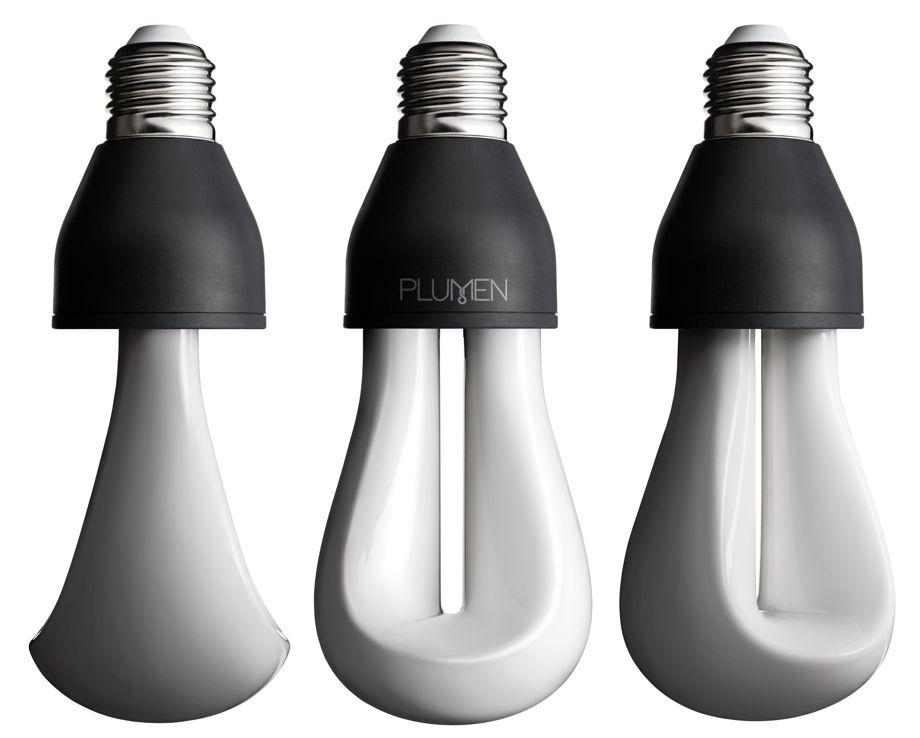 Like Plumen 001, the new bulb is designed to be shown off. But its form, inspired by the sculptures of artists Henry Moore and Barbara Hepworth and designed by neon sculptor Tony Greer, is more sensual than the first, a poetic loop of light with a tamer geometry and more familiar rounded form.*
"Plumen believes that the most powerful way to switch the world to energy-efficient lighting is to create light bulbs that people love," reads the press release. I guess that only time will tell if the design world will fall as hard for Plumen 002 as it did its older sibling.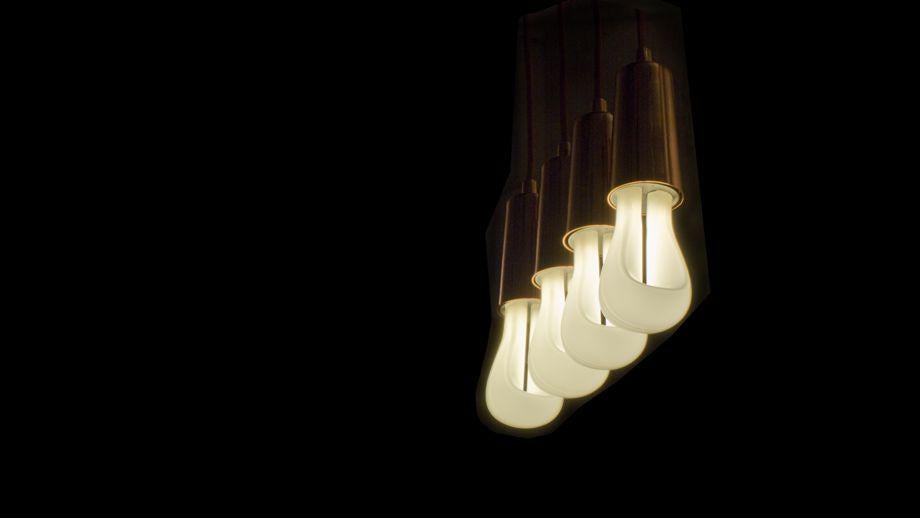 *Correction, Jan. 15, 2014: This post originally and mistakenly described the Plumen 002 bulb as being dimmable; it is not.

*Correction, Jan. 24, 2014: A previous version of this post misspelled the name of Tony Greer.