These portraits depict present-day workers alongside ancient Middle Eastern artifacts that date from the very beginnings of their professions. Commissioned by the Oriental Institute at the University of Chicago, they're taken by photographer Jason Reblando. Reblando made the images using a tintype process, which lends them a patina of age.
Videographer Matthew Cunningham, who interviewed the subjects of the portraits while Reblando took pictures, asked them to talk about an average day of work, and to reflect on the objects that were their companions in the photo shoot.
Many of the subjects that Cunningham interviewed reported feeling a thrill at the thought of the deep roots of their daily work. Real-estate broker Margie Smigel regarded a stone tablet holding records of a ca. 2600 B.C. land sale in Mesopotamia wistfully:
This is so much more elegant than all those papers—this is so beautiful. Wouldn't it be lovely to carry home the tablet of your deed from your closing? The irony is that I just started a new real-estate business, and my goal is to make it completely paperless.
Police chief Leo Schmitz, considering a statue of an Egyptian counterpart from 1127 B.C., found reassurance in the continuity that the figure represented: "Police are police wherever they are in the world … It's good to hear that the police profession has been going on that long."
Other professions represented in the exhibit—24 in total—include cowboy, brewer, makeup artist, poet, mathematician, and judge.
These photographs are on display as the exhibit "Our Work: Modern Jobs—Ancient Origins," at the Oriental Institute Museum, University of Chicago, through Feb. 23. Thanks to Steven Lubar, who tipped me off to this exhibit on Twitter.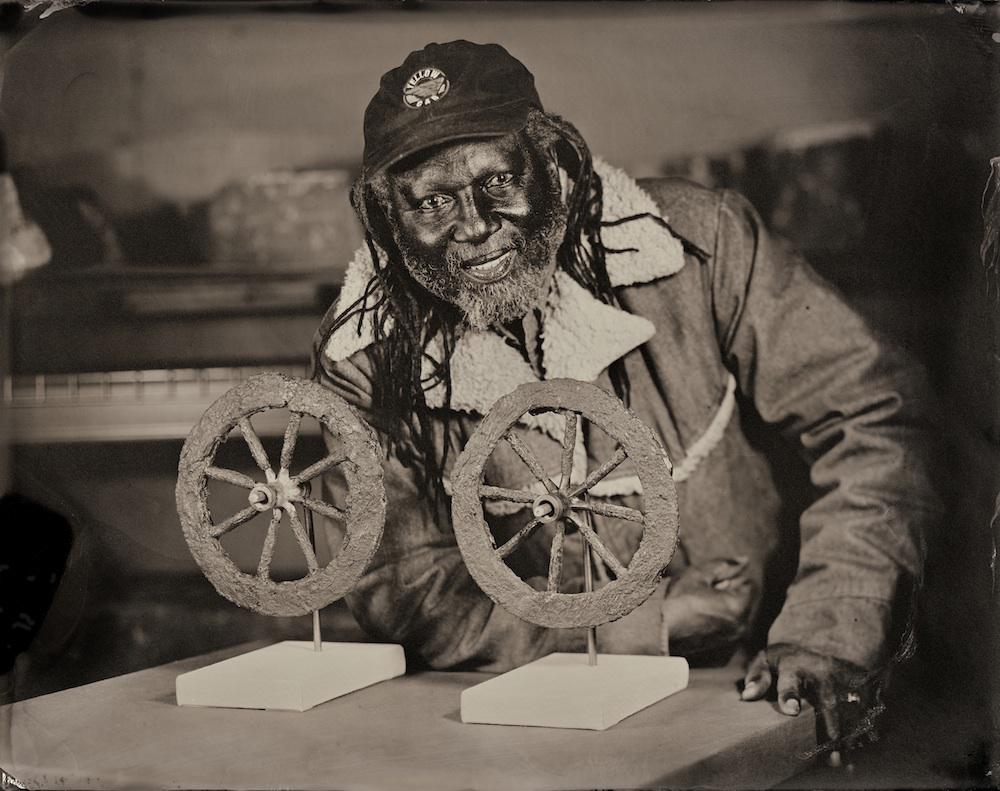 Kofi Nii, native of Ghana and Chicago taxi driver since 1989, with Assyrian bronze and iron wheels, belonging to a now-vanished cart and dating to ca. 705 B.C. (OIM A11811, A11813).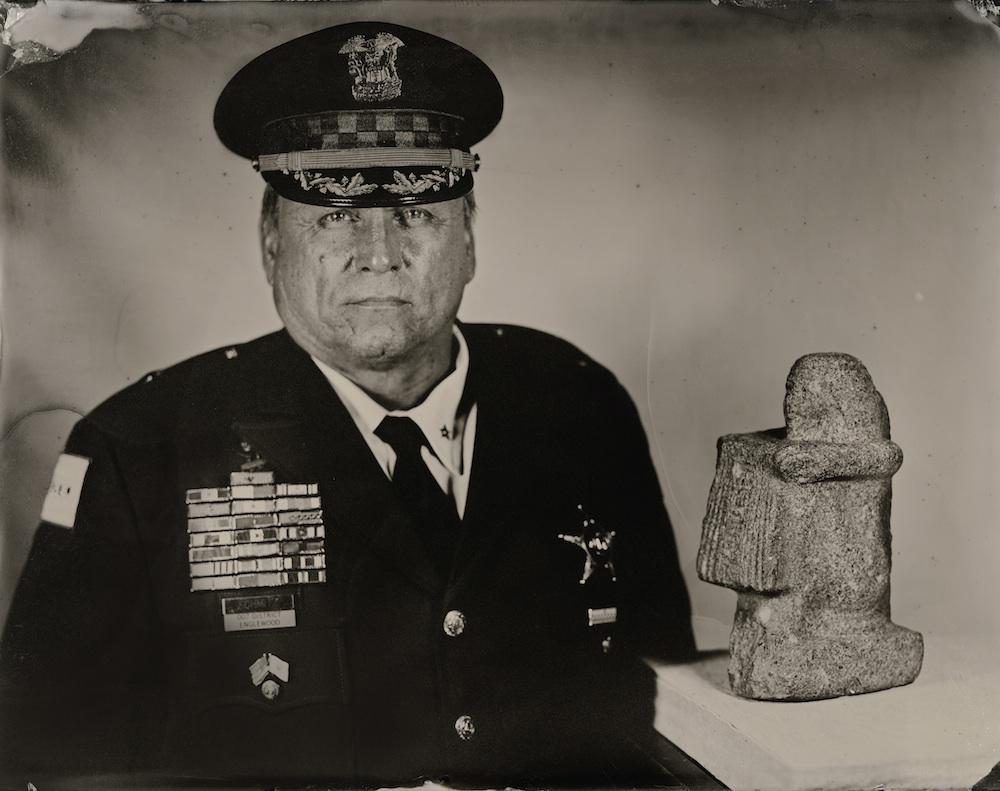 Leo Schmitz, currently deputy chief in the Chicago PD of the Englewood 7th District, with a statue of Bakenwerel, a Medjay chief of police from the Ramesside period in Egypt, ca. 1127 B.C. (OIM E14663). The Medjay were employed by the state, and acted as patrolmen, judges, interrogators, and administrators.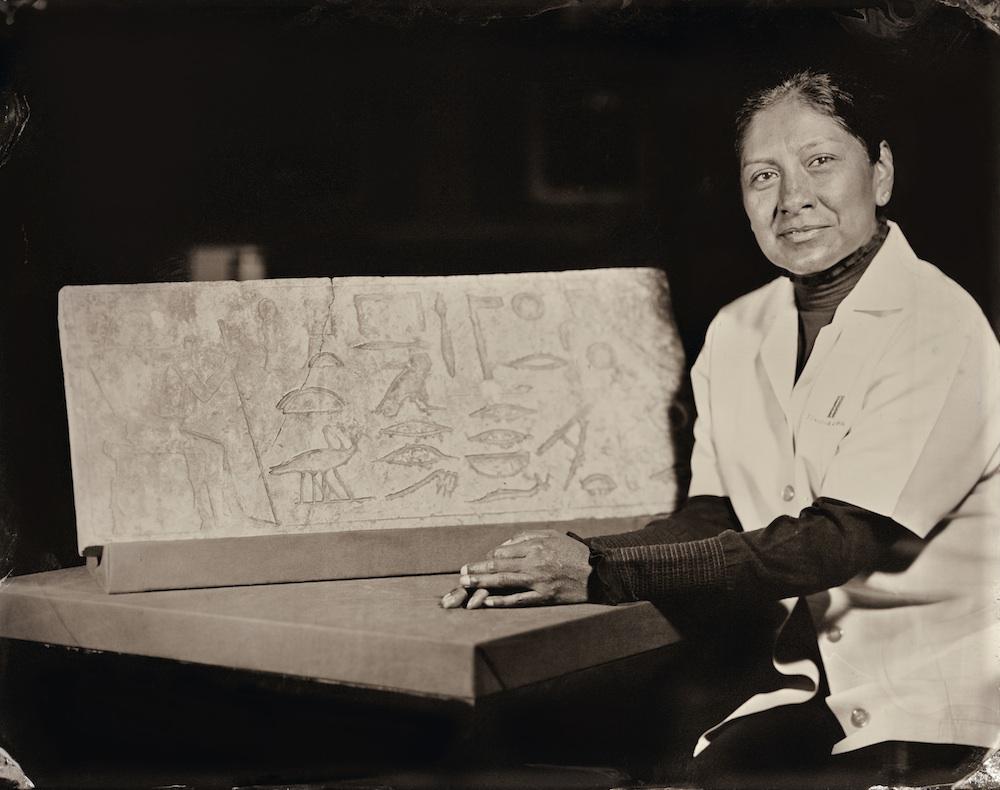 Gloria Margarita Tovar, nail technician at the Elizabeth Arden Red Door Salon, with a limestone relief taken from the tomb of Kha-bau-Ptah, an Egyptian Overseer of the Palace Manicurists, ca. 2430 B.C. (OIM E10815).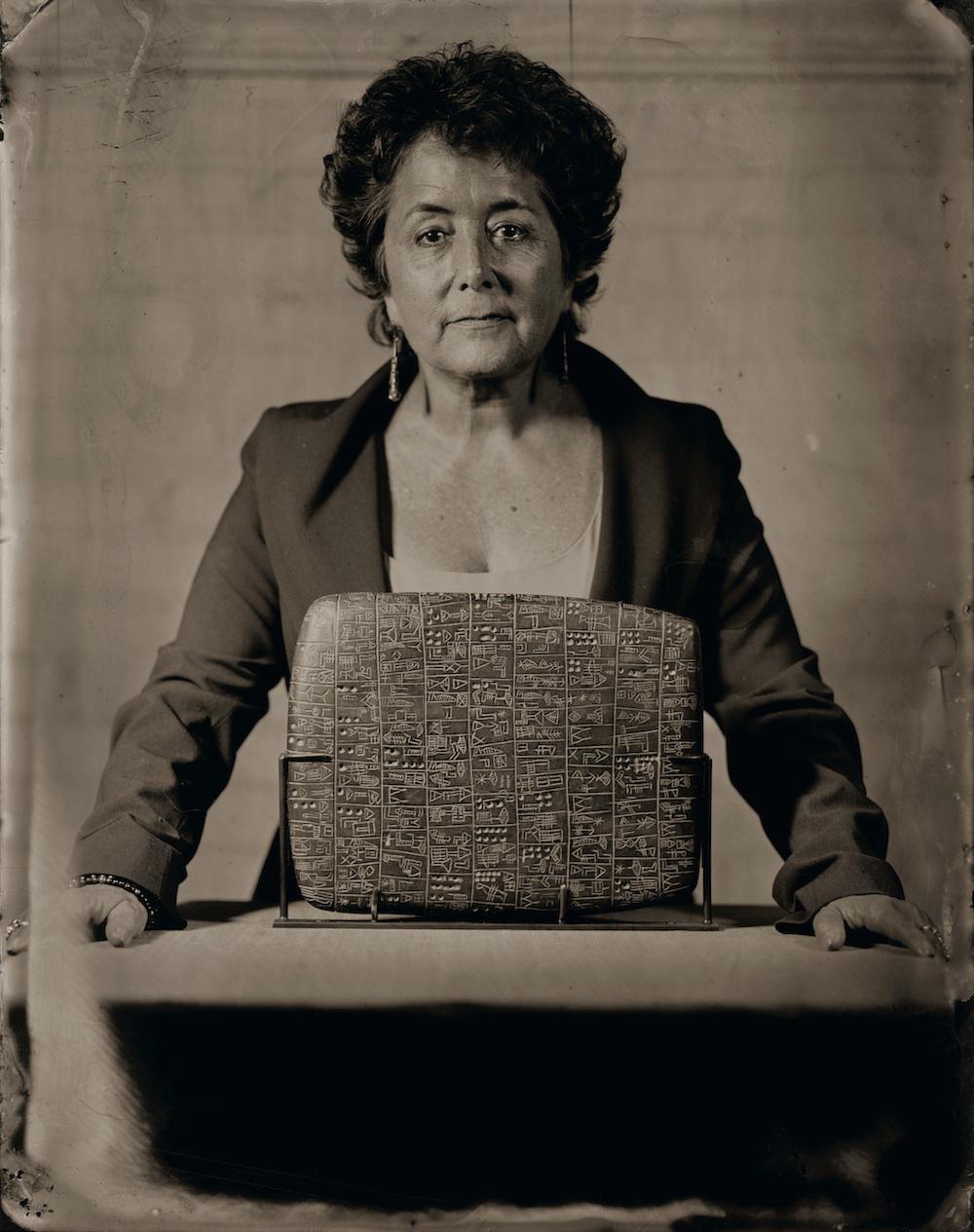 Margie Smigel, Chicago real-estate broker, with a stone tablet recording land sales in Iraq, ca. 2600 B.C. (OIM A25412). The tablet's text is Sumerian, and records the sale of fields as well as commodities such as wool, bread, and sheep fat.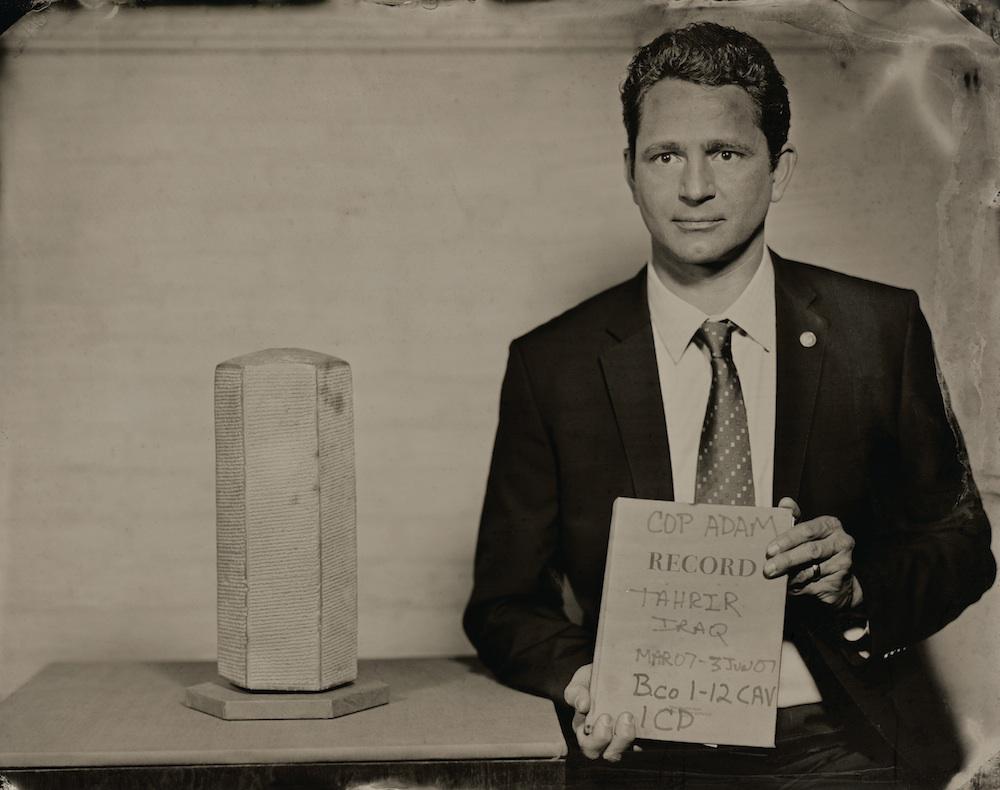 Kenneth Clarke, president and CEO of the Pritzker Military Museum & Library, holds a 2007 logbook kept by US soldiers fighting in Iraq. Clarke stands next to a prism inscribed with records of the military campaigns of Assyrian king Sennacherib, ca. 689 B.C. (OIM A2793).