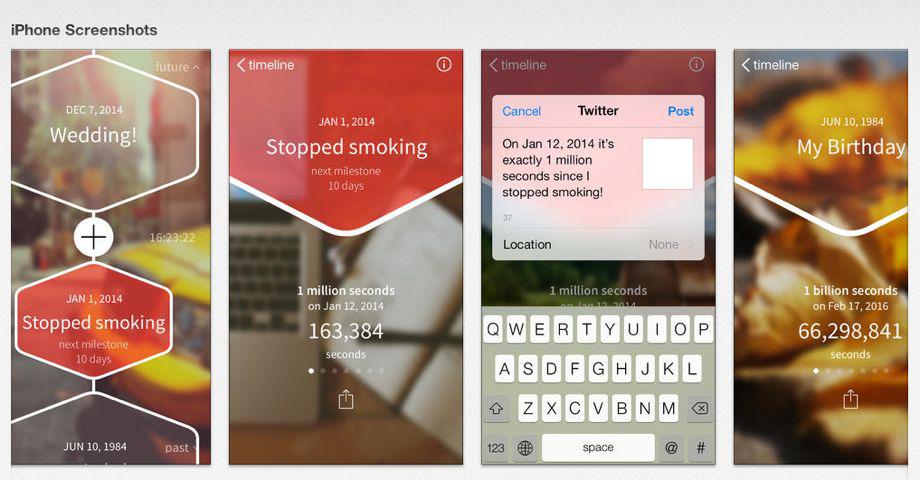 The romantic notion of counting the hours until a major (or minor) life event is now as easy as an iPhone app, courtesy of celebrated Dutch designer Marcel Wanders, known for his product and interior design and role as co-founder and artistic director of Moooi.
Designboom reports that ahead of the largest-ever survey of Wanders' 25-year career at Amsterdam's Stedelijk Museum, opening Feb. 1, the designer has just launched Milestone, his first iPhone app.

Wanders' work isn't about technology, and the designer told Disegno Daily that he tried to create an app (with technical help from Amsterdam-based Present Plus) that would appeal to people's emotions. "When I look at my life what is really important to me is my personal development, so I set goals for myself and try to achieve them," he told Disegno Daily. "I try to measure if I'm successful and I think it's important to celebrate your successes. If I've stopped smoking, I want to know whether I've stopped for half a year or for four months. I want to know that because then I'll know how great it feels."
The free app asks you to provide the day, year, and actual minute of your birth as a point of reference. Then it's up to you to add in past and future events to mark and record and anticipate defining moments. These self-selected events are spelled out in clean type contained within squashed hexagons and linked together to form a personalized timeline that you can scroll through for an overview of life events you choose to remember and future milestones you hope to achieve.
The app generates a series of anniversaries to mark the passing of time in dizzying equations like the billions of seconds since the moment of your birth, or how many hours until you tie the knot, or how many minutes it's been since you became a vegan or until you can retire. And the streamlined, elegant interface makes it easy to overshare on the social media platform of your choice.
---