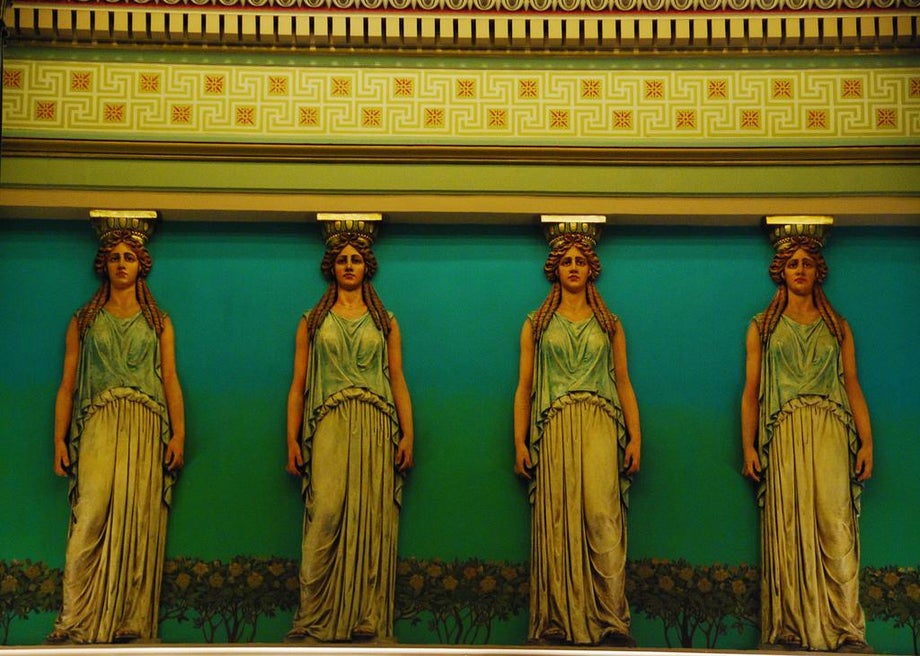 Atlas Obscura on Slate is a blog about the world's hidden wonders. Like us on Facebook, Tumblr, or follow us on Twitter @atlasobscura.
Shrouded in secrecy, faced with dwindling membership numbers, and variously accused of devil worship, faking the moon landing, and trying to control the world, the Freemasons are a fascinating group.
The Masons constitute the word's oldest fraternity. The membership requirements are few — you must be an adult male, of sound moral character, and believe in a supreme being — but the mythology is dense. The movement originated with a bunch of stonemasons in the 15th century, but really took off during the Enlightenment era. At that time, noblemen, aristocrats, and politicians filtered into the secret meetings to discuss heretical ideas like democracy.
The first Masonic lodges in the North America were established in Pennsylvania. Masons were meeting in Philadelphia way before the Declaration of Independence, but it was 1868 before the City of Brotherly Love got its grand Masonic Temple.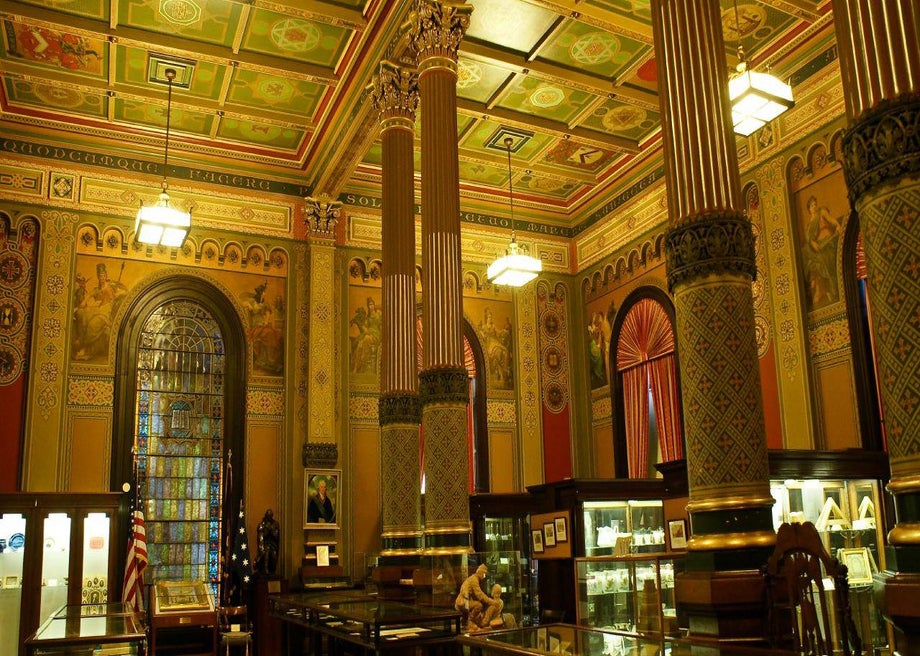 A peek inside the lavish, symbol-strewn building — essentially America's most sumptuous frat house — only enhances the intrigue swirling around the organization. In the Egyptian Hall, a throne for the Worshipful Master is flanked by towering columns that depict scenes from Ancient Egypt. The Corinthian Hall features classical Grecian architecture, including a quartet of columns sculpted to resemble nonchalant women in draping gowns. (Vocabulary enthusiasts: these lady-shaped columns are known as "caryatides.")    
The Masonic Temple in New York is similarly outlandish. There's a photo of the multi-colored Empire Room below, but here's a chance to see more: on January 31, the New York Obscura Society (an events-based offshoot of Atlas Obscura) is hosting an open-bar cocktail gala within the Grand Masonic Lodge of New York. There'll be a menu designed by cocktail historian Orr Shtuhl, the 1930's jazz stylings of the Hot Club of Flatbush and occult expert Mitch Horowitz giving a low-down on secret societies' rites, rituals and hidden symbolism.
All are welcome — you don't have to be male, and sound moral character is optional — but advance tickets are required. Said tickets, and more information on the evening, can be found here.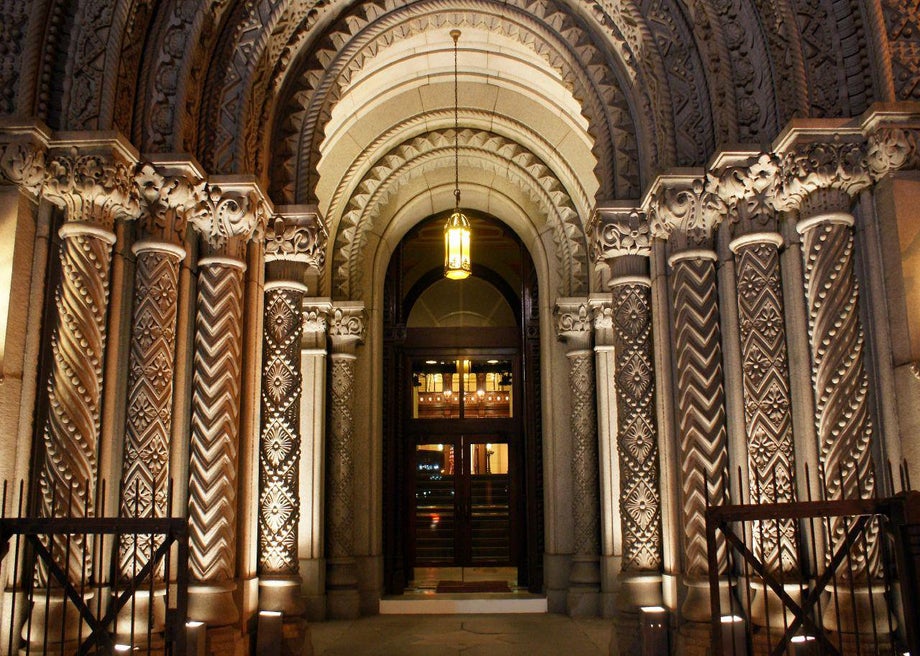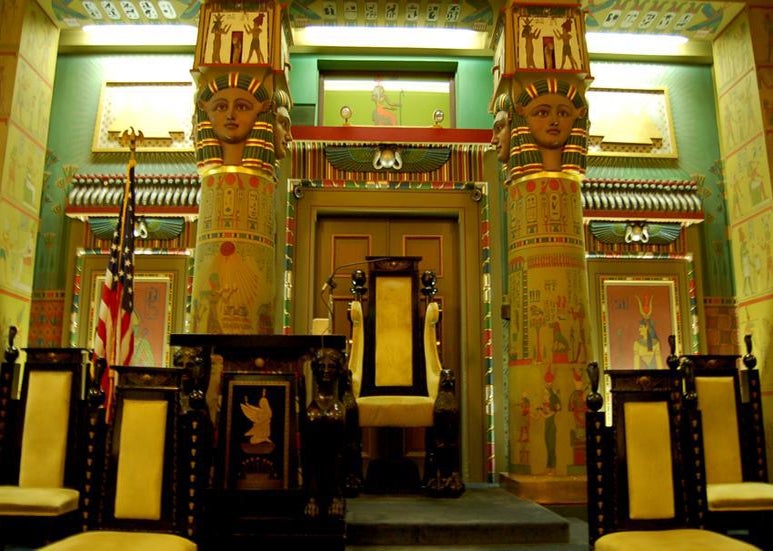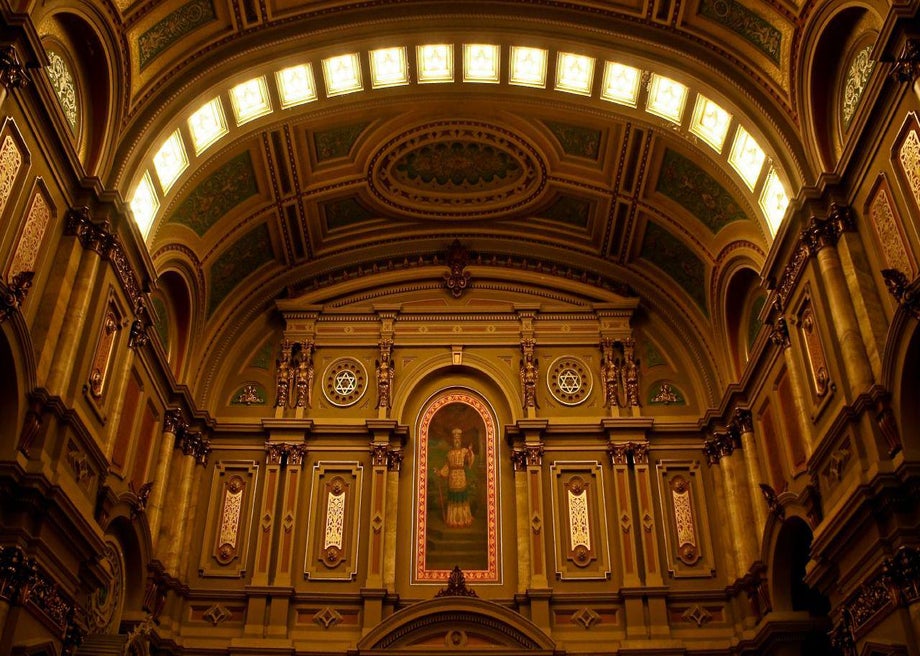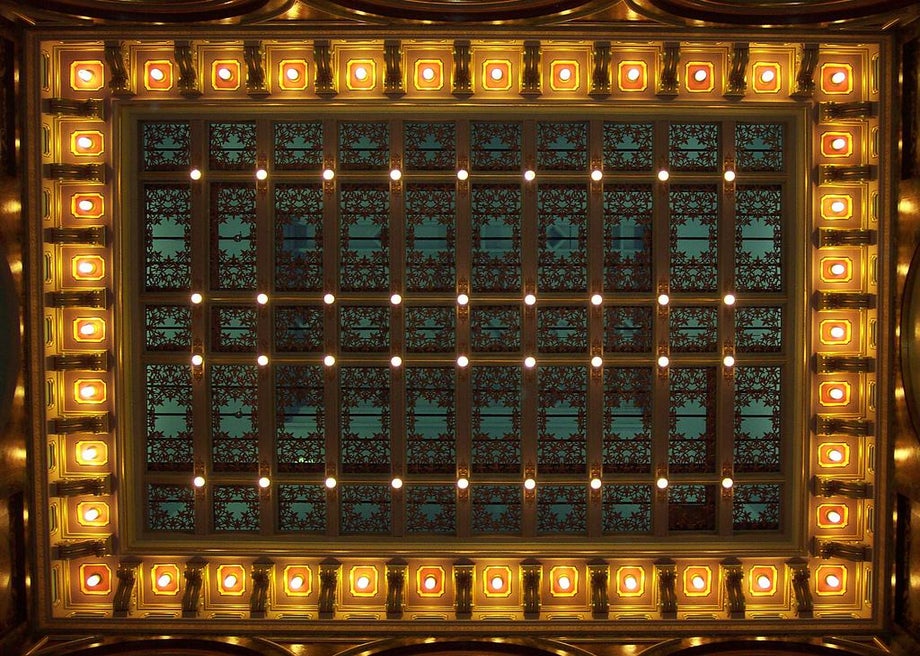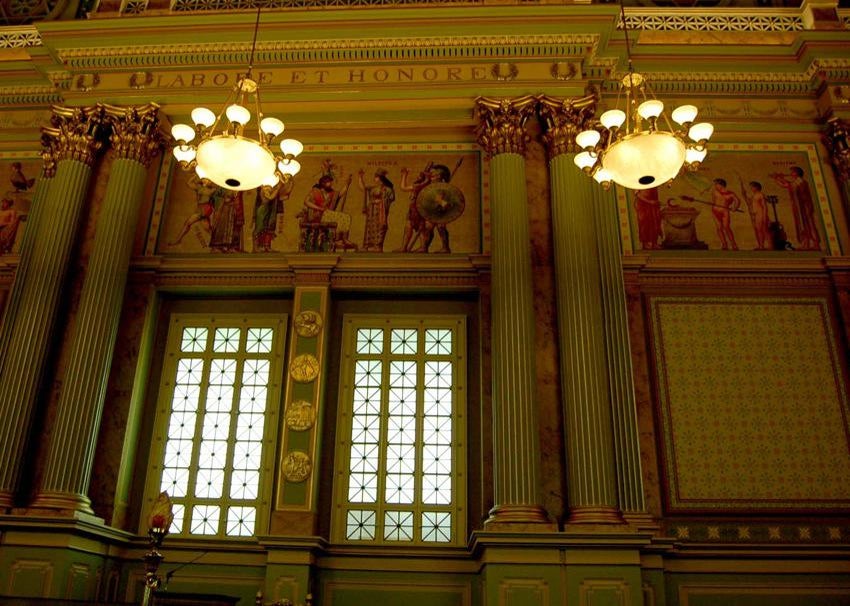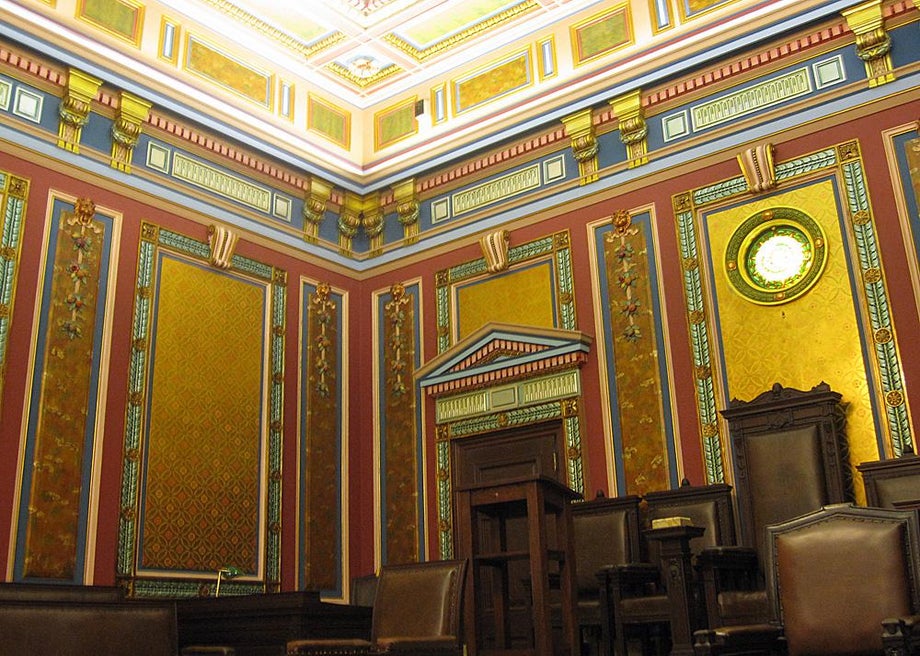 Even more Masonry:
---