In early November, some 7,000 intrepid workers began a blizzard of building in the Heilongjiang province, a frigid corner of northeast China, to create an over-the-top 6.5 million square foot landscape of frozen, LED-illuminated structures for the Harbin International Ice and Snow Sculpture Festival, which officially opened yesterday.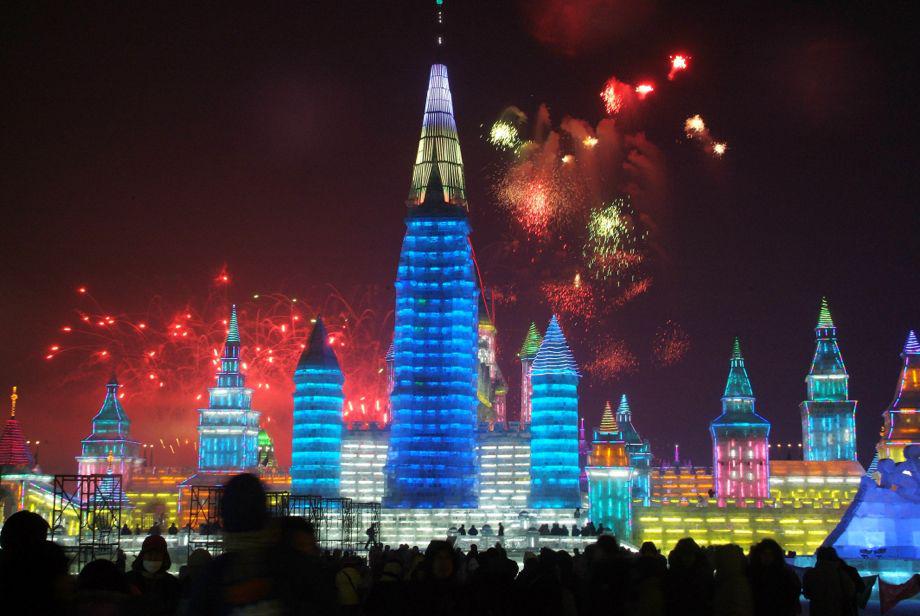 Siberian winds blow across Harbin, the coldest city in China, with winter temperatures dropping as low as -36 F. This year marks the 30th edition of the festival, the largest of its kind in the world. It will offer an expected 1 million visitors the chance to wander through a frigid winter wonderland cut from 180,000 cubic meters of ice chunks pulled from the nearby Songhua River as well as 150,000 cubic meters of man-made snow.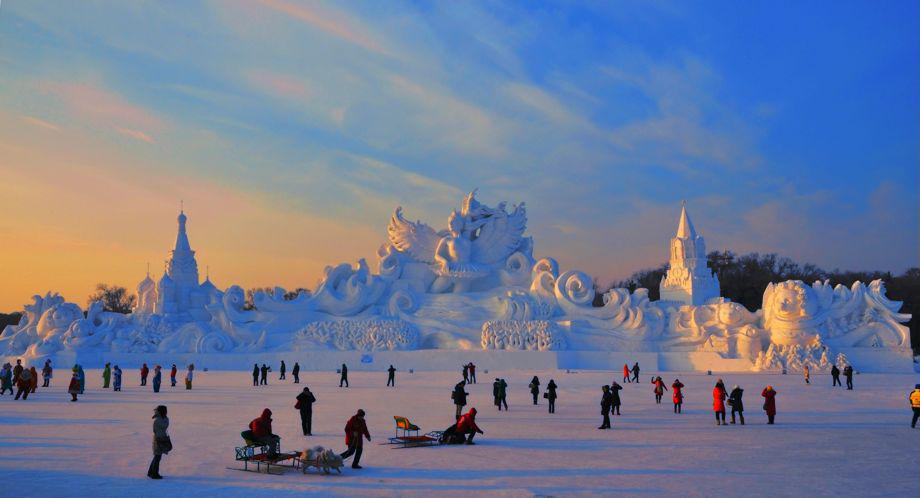 This year's festival includes replicas of the Roman Colosseum and the Empire State Building, and a 150-foot-tall icy reproduction of the Hallgrimskirkja church in Reykjavik, Iceland.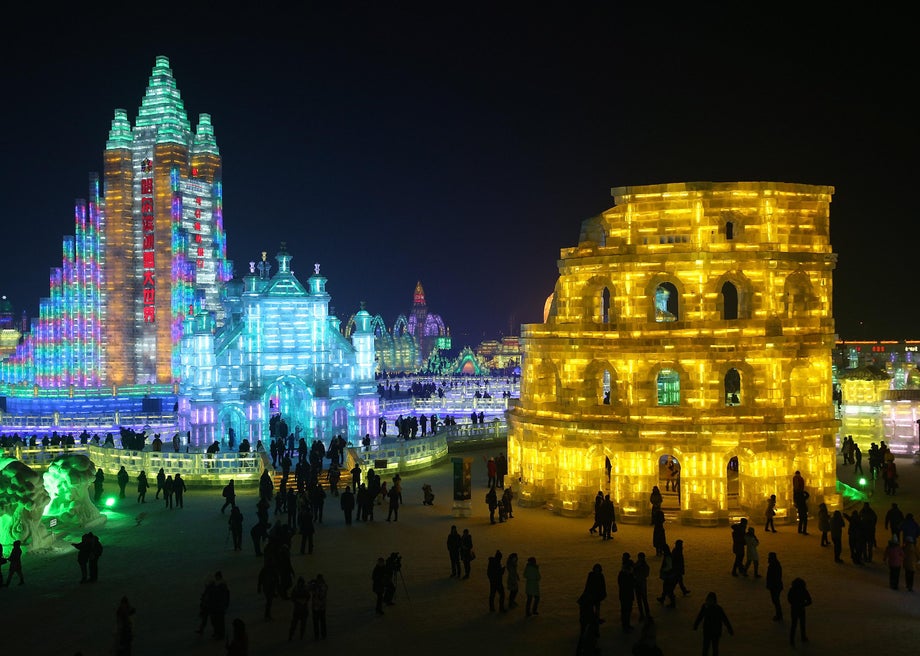 It also features a 787-foot ice slide, ice structures you can walk through, and a reproduction of Dutch artist Florentijn Hofman's enormous floating Rubber Duck.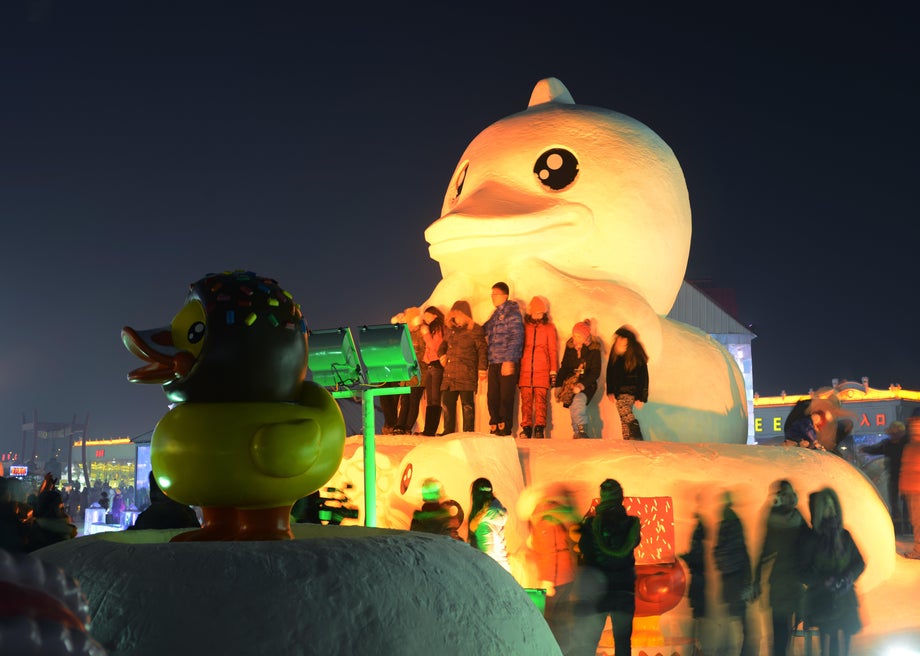 The festival runs until the end of February, global warming permitting.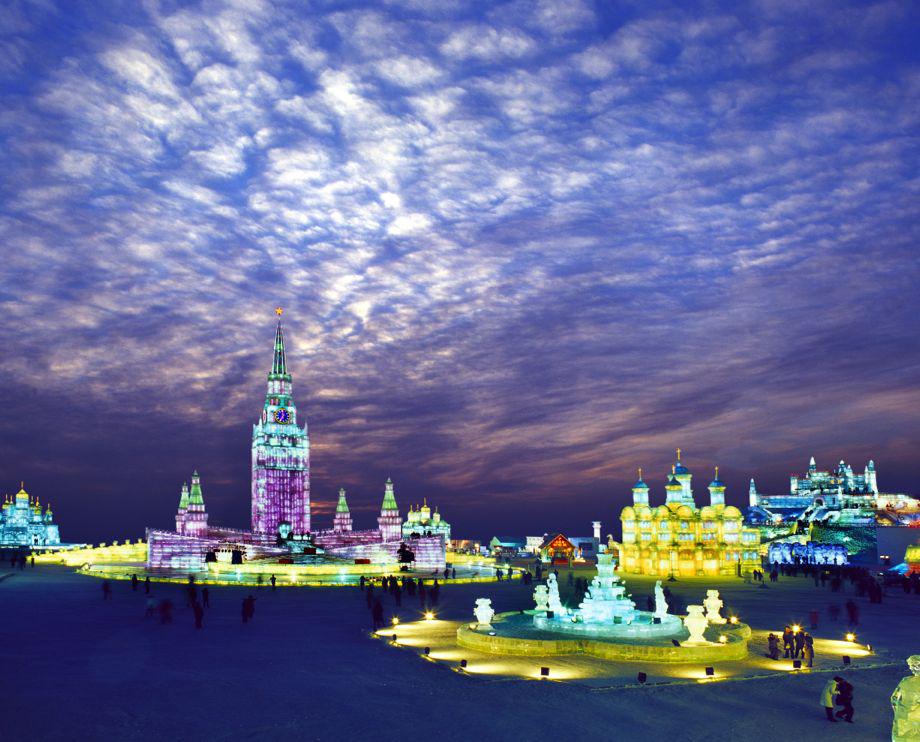 Check out this quick video for scenes from the festival: