Brooklyn-based designer Dani Balenson, 22, has drawn on her struggles with attention deficit hyperactivity disorder, known as ADHD, to try and help de-stigmatize mental illness for the estimated 46.4 percent of adults (and 25 percent of college students) in the U.S. who are affected.
The recent Rhode Island School of Design graduate has created a thought-provoking series of T-shirts that utilize graphic patterns and colors to represent core behavioral patterns associated with depression, bipolar disorder, obsessive-compulsive disorder, and ADHD as a means to "encourage, engage, and support new conversations about mental health."
The bright two-toned green color palette for the ADHD T-shirt is meant to represent the "energetic and hyperactive persona" of someone with ADHD, according to a description on her website. "The module represents an ADHD person's distracted train of thought and the tendency to bounce around from one thing to another. It is a visual deviation in thought and action: the color shifts, the size changes, and the bigger circle is left unfinished. The pattern is a slightly skewed repetition of the module, which creates the bigger picture of an energized, unfocused, and lively mass."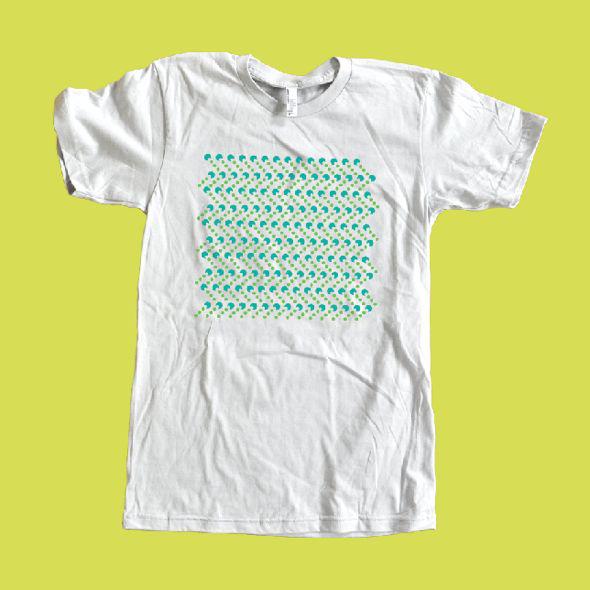 The depression T-shirt is rendered in subdued shades of purple, "with the deep violet being visually heavier than the red-violet," the description reads. "The module is designed to convey a sense of internal weight pulling down while remaining vertical as a whole shape, to signify a sense for longing for uplifting happiness. As a whole, the pattern also reinforces the feeling of being weighed down, while also portraying a layer between the inner self and the public self."
The OCD T-shirt is a three-shade palette "comprised of multiple yellow hues because of the color's connotations of stress and alertness," reads an explanation of the design. "The arrangement of shapes in the module represents the systematic anxiety that triggers compulsions and how it shadows an OCD individual at all times. As a whole, the pattern has a rigidity and exactness that reflects the intentionality of the ritualistic actions performed by an individual living with OCD."
Balenson's tag line for the product is "wear your brain on your chest and your heart on your sleeve." A donation of $2 from every Living With: T-shirt sale will benefit the Active Minds organization, whose mission is to de-stigmatize mental illnesses on college campuses by encouraging students to speak out about mental health.
It seems clear that the designer's intentions are good, and it makes sense to encourage talking more openly about mental illness to encourage compassion and understanding. But should the burden of changing the conversation about mental illness rest so squarely on the shoulders of those who suffer from it?
"I'd say that the stigma is … more of a burden than changing the conversation," Balenson wrote me in an email. "Conversations aren't just one-sided, so the interaction between someone living with mental health issues and someone who might not understand it fully is an opportunity, rather than a burden."
Does she wear an ADHD shirt in public? It seems like it would require extraordinary courage to wear one in a world full of potentially cruel strangers ready to pounce on any perceived vulnerability.
"I do wear the ADHD shirt when I'm out and about," she wrote. "The point of impact for me is when I put it on, since it helps me to start off on the right track. It's just a shirt and not medication, so it doesn't solve the problems that ADHD presents for me, but it acts as a casual reminder of 'you can do this.'"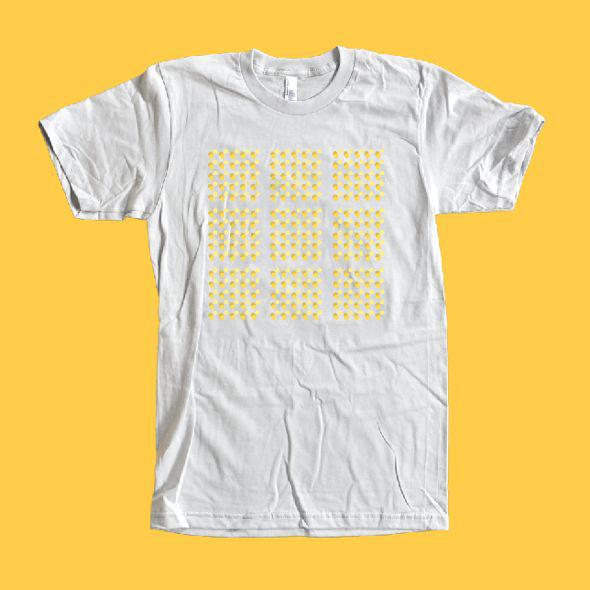 Balenson said that so far she's only been asked once about the design while wearing the shirt. "I chose to explain that it's about ADHD," she wrote. "The woman was taken aback, but responded with support and [mentioned] how her friend's son has it as well. That moment affirmed my opinion that taking mental health conversations to a context outside of pamphlets, doctors offices, and WebMD articles is necessary for understanding and awareness."

Balenson said that she has received both positive and negative feedback since launching the T-shirts.
"One of the strongest skills I have from RISD," she said of her alma mater, "is the ability to take tons of critiques, step back, and see the bigger picture. The negative comments usually go along the lines of 'you're another designer taking up a cause to line your pockets,' and I can see why someone might think that at first glance, since the project combines design, mental health, and commerce."
"But the positive and encouraging responses from people who live with mental health issues every day reassure me that the goals and intentions of Living With: are being understood and well-received," she continued. "The best response so far has been from a student that bought a depression shirt who said that it's made her proud to be walking around during the day even though it was hard to get up in the morning."