In an upcoming show titled The Parisianer (apparently Le Parisien was already taken), 100 artists, graphic novelists, and illustrators have used The New Yorker magazine's familiar cover template as inspiration to design the cover of an imaginary magazine that answers the question "What is Paris?"
Artistic director Aurélie Pollet told Première.fr that the project's goal was to create "a surprising and contemporary Parisian version of New Yorker covers, which evoke for many illustrators a tradition of refinement and graphic diversity." The images capture recognizable snippets of Parisian life, from subways to traffic jams to tourists to lovers fighting in public and everything else that reflects the city's essence.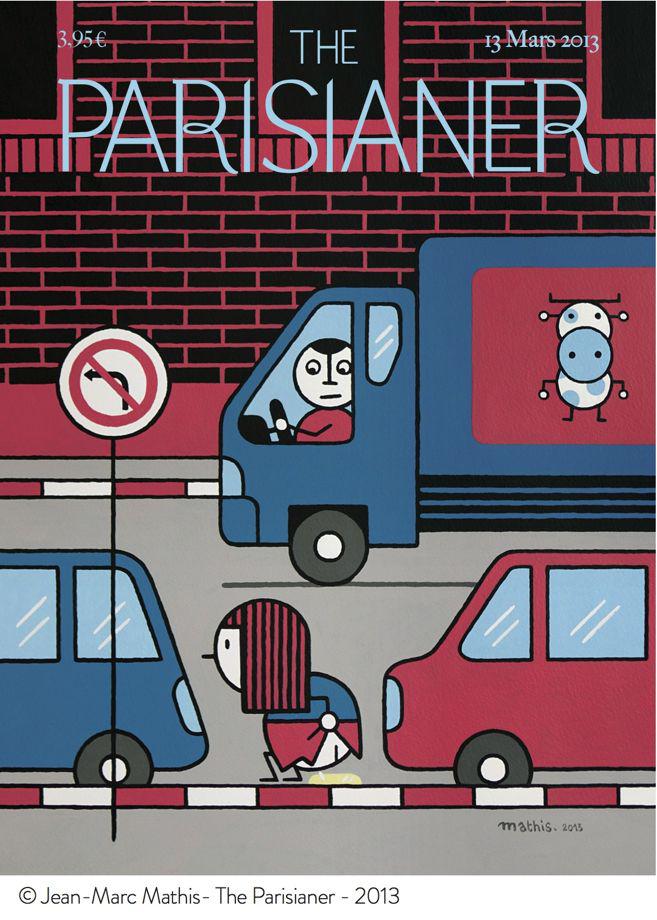 A 160 percent funded crowdfunding campaign is paying for an initial run of 1,500 books containing all the works in the show, taking place from Dec. 20-23 at the Cité Internationale des Arts in Paris. These advance copies of The Parisianer will be exclusively for sale during the exhibition before the book is released more widely in the spring.