Why neon? Why now?
There are so many reasons to adopt a fluorescent theme for your holiday giving this year. Here are three: First, save your sanity. There is such a bewildering glut of product available this season that if you blithely approach the task of gift-buying without some kind of organizing principle you will definitely lose your marbles. By giving your gifts an overarching theme—e.g., this year everyone gets neon—you can greatly simplify the selection process.
Second, save your shekels: This year there is a superfluity of inexpensive stuff in fluorescent hues. Dive in, knowing that the shrill colorations of your gifts will happily distract from the paltry amount you have spent on them.
Last and least important, save lives: Most people have far too much black clothing in their closets. Accessorizing with a touch of neon is not only cheery but may also save a life or two, especially if the recipient is prone to walking the streets in the dark.
Giving fluorescent gifts is even more fun if you pair the items into improbable combinations. These dual offerings can address the multifaceted personae of the intended recipients, thereby demonstrating careful forethought and consideration on your part.
Here are my top fluorescent combos (which come at delightfully rock-bottom prices):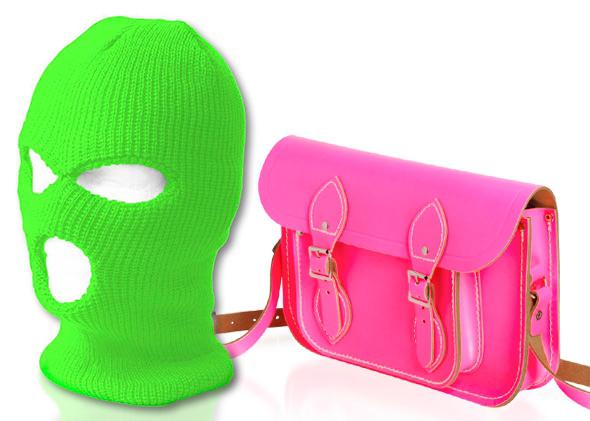 1) Pussy Riot Goes to Prep School
For your Brooklyn hipster, activist, eternally academic cousin, purchase a $12 neon balaclava … and stuff it inside a gorgeous British-made hot pink 115 pound "flouro" satchel.*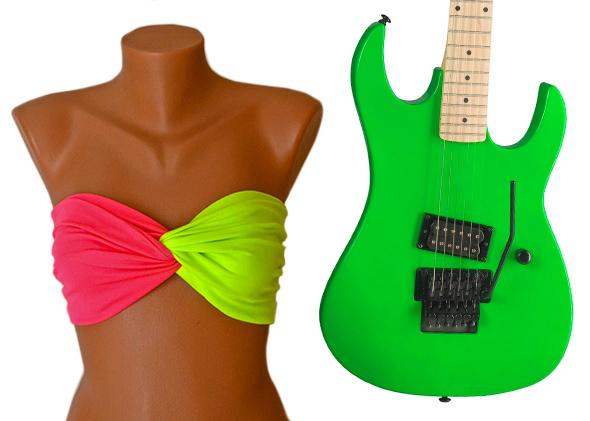 2) Chlorine Plus Clapton
For the hedonistic sister who likes to hang out at those daylong Vegas pool parties but is increasingly self-conscious about the amount of junk in her trunk, pair a $22 bicolor fluorescent bandeau bikini top …  with a BC Rich Gunslinger fluorescent guitar (three easy payments of $116.67). This glowing ax has a sassy cutaway basswood body. According to the website, "the tremolo gives smooth and stable whammy effects."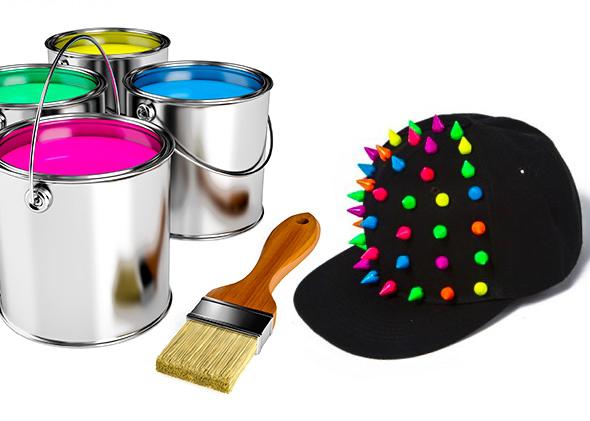 3) Tops Plus Tags
To the archconservative goody two-shoes brother who has always played by the rules but has started to bust out of his shell, gift a $16 baseball hat emblazoned with neon spikes … and accompany it with gallons of fluorescent wall paint. Dare him to deface the local country club.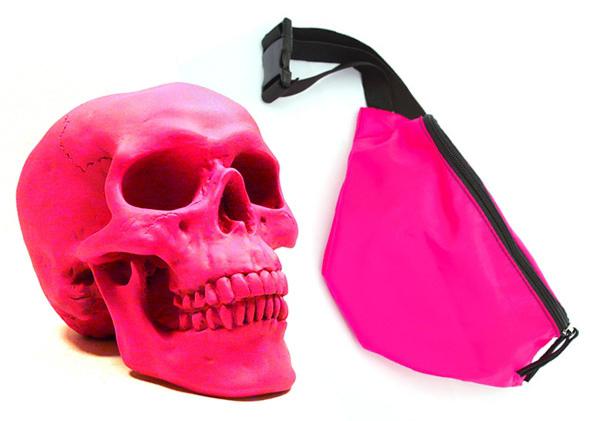 4) Alas Poor Yorick
For the theater maven in your life—think Corky Saint-Clair in Waiting for Guffman—combine a $28 hot-pink skull … with a nifty neon $18 fanny pack. OK, so Hamlet never wore a fanny pack, but that's only because they had not been invented yet. He was definitely the fanny-pack type. As is Corky.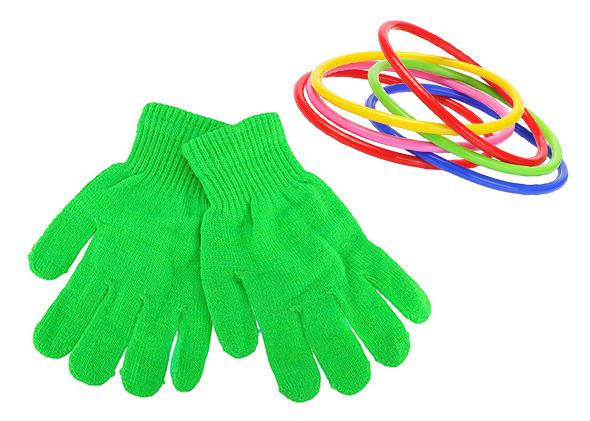 5) Mime Your Mittens Off
To the vivacious cousin who loves to deploy frantic hand gestures while speaking, give a pair of $12.99 fluorescent gloves … and throw in armfuls of cheapo neon bangles.
And finally …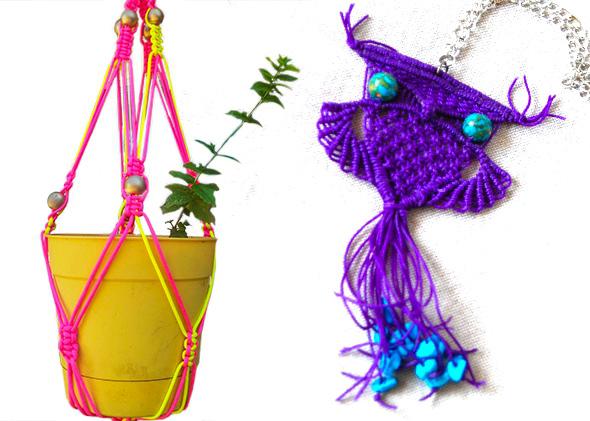 6) For the Mrs. Madrigal in Your Life
We all have one. It's time to start appreciating her commitment to hippie-dippie style. Just be glad she does not live in an austere minimalist bunker. Give her what she wants: a fluorescent macramé plant hanger … and a neon macramé owl necklace.
Correction, Dec. 10, 2013: This article originally misstated the price of the British-made hot pink "flouro" satchel. It is 115 pounds, not $115. (Return.)

---