Today in douchey design: a high-rise going up in Miami that features robotic elevators and indoor garages for your Porsche.
Dezeen reports on the billionaire clubhouse that will be the Porsche Design Tower, currently under construction. The Atlantic Cities notes that units in the building, which is expected to be completed in 2016, have already been sold to some 2 percent of the world's billionaires. Units are sized from 4,300 to 17,000 square feet and range in price from $5.3 million to $32.5 million; the building is currently 80 percent soldout.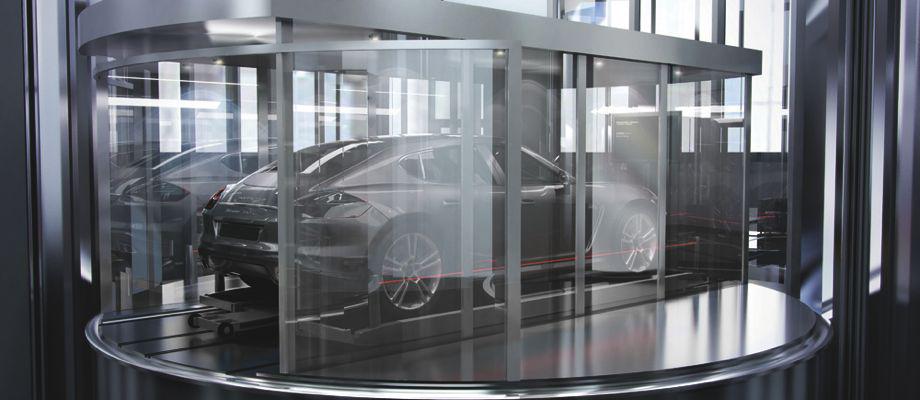 A press release announcing Porsche Design Group's "first landmark foray into residential real estate" last spring called the 60-story cylindrical building "the iconic Porsche Design Tower Miami," conveniently granting its own building "iconic" status before it was even built. (Perhaps the assumption was that Porsche branding would guarantee a building as iconic as the car itself.)
The most remarkable aspect of the 132-unit tower, being constructed in collaboration with Dezer Development, is the inclusion of two to four "sky garages" for each residence. Glass-walled garages that echo the overall transparent aesthetic of the building will allow owners who aren't content with the ocean views outside to gaze inward upon their luxury cars, tucked safely in the beating hearts of their luxury apartments.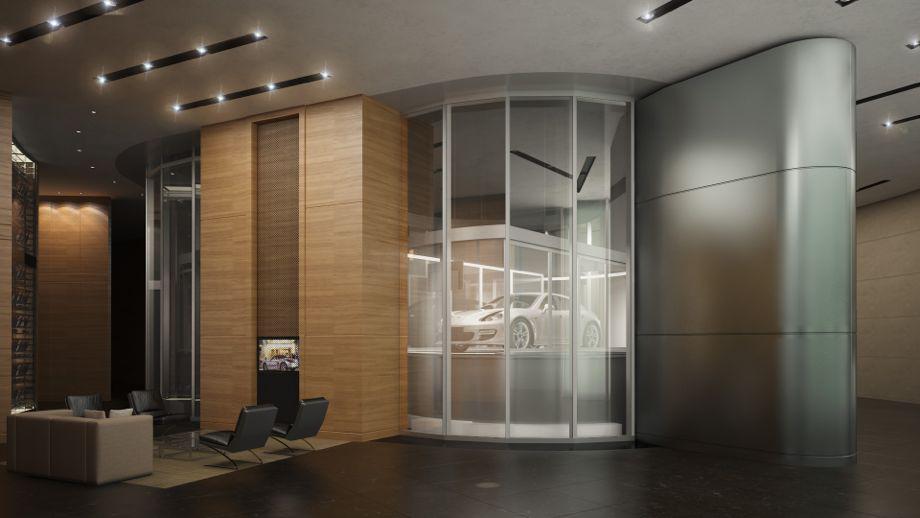 Laura Acker, who handles public relations for the project, wrote in an email that in addition to the so-called sky garages, the third floor of the building is being consecrated to private garages they are calling "man caves," where about 12,000 square feet will be divided into six spaces that can hold up to nine cars.
"Appealing to automobile enthusiasts and luxury seekers alike, within these 'man caves' the owner can park his prized cars in a gallery-like showcase and still have space for a living room, bar, and billiard table where he can invite his friends to stop by for a cigar and a cognac," she writes. "Essentially, a living room amongst his cars, the 'man cave' has become a popular concept for car collectors. The six Porsche Design Tower Miami 'man caves' are priced from $1.8 to $2.5 million and even feature ocean views."