In April the Rijksmuseum, Amsterdam's Dutch national museum of history and the arts, reopened to much fanfare after a 10-year, nearly $500 million renovation. It has since had between 7,000 and 10,000 visitors daily and received its landmark 2 millionth visitor since the reopening earlier this month.
When the museum, built in 1895 by architect Pierre Cuypers, closed in 2004, it was expected to reopen four years later. Plans included tearing down walls from previous renovations and restoring decorative details and adding 21st-century upgrades like climate control and new public spaces, a cleverly redesigned entrance by Spanish architects Antonio Cruz and Antonio Ortiz, new interiors by French architect Jean-Michel Wilmotte, known for his work on the Louvre, and a freshly restored and reorganized collection including masterpieces by Rembrandt and Vermeer.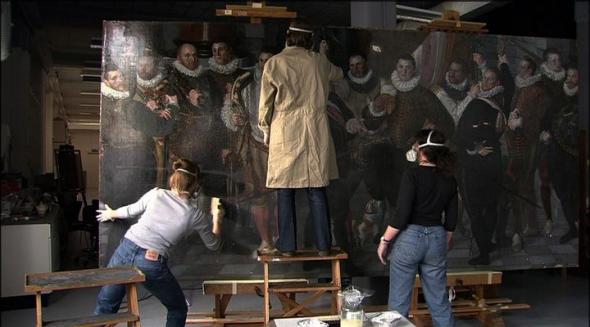 But like all renovations, this one cost more and took longer than expected. A new documentary tracking that epic undertaking, The New Rijksmuseum directed by Oeke Hoogendijk, has its world premiere Dec. 18 at Film Forum in New York City. The documentary is a monumental undertaking itself, clocking in at nearly four hours. What makes it surprisingly compelling for anyone interested in design is how unapologetically it delves into the patience-testing setbacks and bureaucratic minutiae of what happens behind the scaffolding.
It's painful to watch as the exciting design solution that won the Spanish architects the bid is rejected when the Dutch Cyclists Union argues that it reduces access for bicyclists. It's a stark reminder of the futility of design by committee when the French architect who is brought in for his celebrated work on the Louvre finds his choice of wall color summarily rejected by the new museum director in an I'm-the-Decider moment.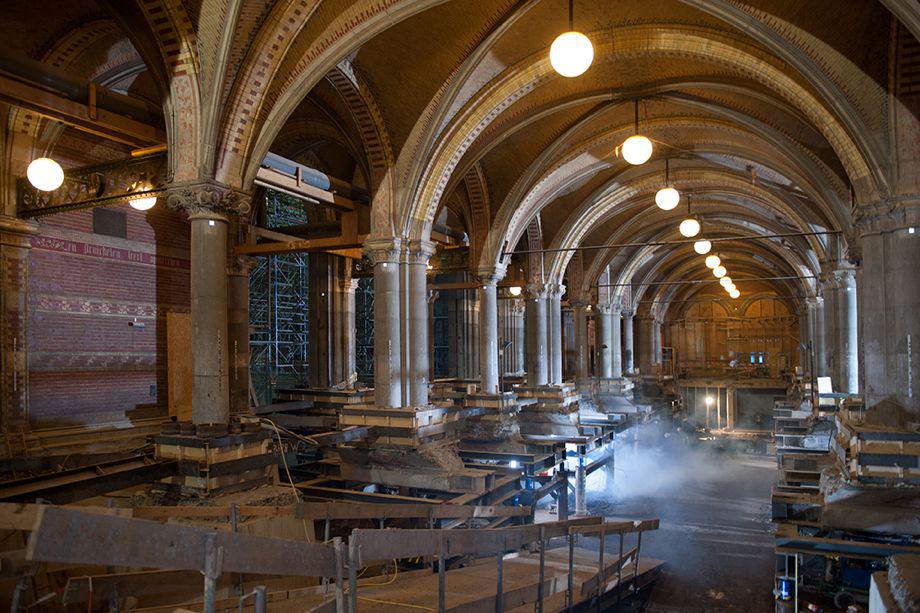 Following the story for a decade allowed the filmmaker to reveal that behind every bureaucratic nightmares involving building permits and competing interests is a human-scaled drama. Over the course of four hours Hoogendijk captures many candid moments from the museum director, from the architects, from the director of collections, and perhaps most memorably from the emotionally invested head builder, who by turns refers to the building as his child, his wife, and his home, when he is not putting up barriers to keep out the bike protesters or shooting pigeons in the museum attic.
The film ends just at the moment when the museum is poised to reopen, meaning that it is more about process than the payoff, but it is fascinating to see the structure itself emptied and rebuilt before being put back together again, to watch major players come and go, to recognize the heroic and passionate efforts of individuals to fight for their causes despite disappointments and changing winds.
It's both an examination of a very particular undertaking with a vivid cast of characters and a universal object lesson in how every ambitious, large-scale design project––particularly one funded with public money––is a battle between innovation and the status quo, a test of wills and a study in compromise. Watching this film should be required viewing for aspiring architects and designers for all it reveals about the realities of putting ideas into practice.