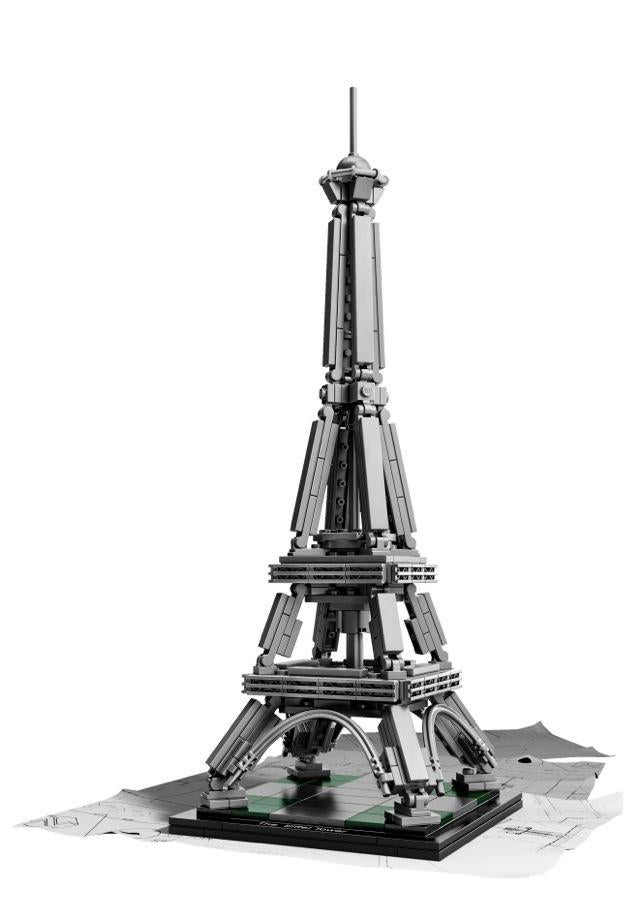 This New Year's Eve, thoughts turn unsurprisingly to Champagne. Tuesday in Paris, mobs of locals and tourists from around the world will take to the streets, many armed with technically illegal open Champagne bottles to cruise down the Champs-Elysées, or to make the annual pilgrimage to the Champ de Mars to ring in the new year in the shadow of the Eiffel Tower. The tower comes alive year round for the first 10 minutes of every hour after dark with a fast-moving fizz of sparkling lights meant to evoke a giant bottle of bubbly.
And as soon as the party is over, Lego-loving fans of the Eiffel Tower the world over can get busy assembling their own model of what is still the tallest structure in Paris and one of the most recognizable landmarks in the world. The latest offering from Lego Architecture's Landmark Series released on New Year's Day 2014 is a 321-piece version of the monument built by Gustave Eiffel in 1889 to mark the 100th anniversary of the French Revolution.
The real structure is 1,063 feet tall, built from 18,038 individual iron parts and held together by 2.5 million rivets that took 2 years, 2 months, and 5 days to complete. Lego Architecture's version stands at a bit more than 12 inches and will hopefully take you less time to assemble than the original.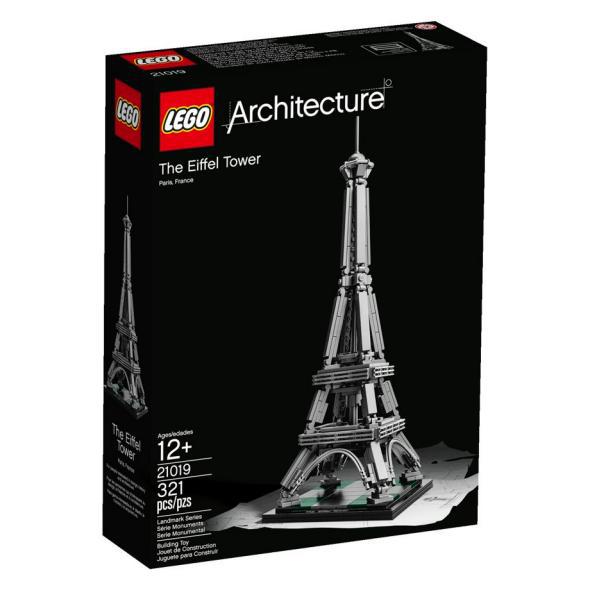 The new Lego Eiffel Tower is a smaller, streamlined version of the famous tower and a departure from a previous Eiffel Tower Lego building set that stood at more than 3½ feet tall. Like other famous monuments in the Landmark Series that includes the White House, the Empire State Building, the Seattle Space Needle, Big Ben, the Brandenburg Gate, and the Leaning Tower of Pisa, it contains pieces and instructions on how to build a statuette that captures the essence of an iconic piece of world architecture in the language of Lego bricks.

---