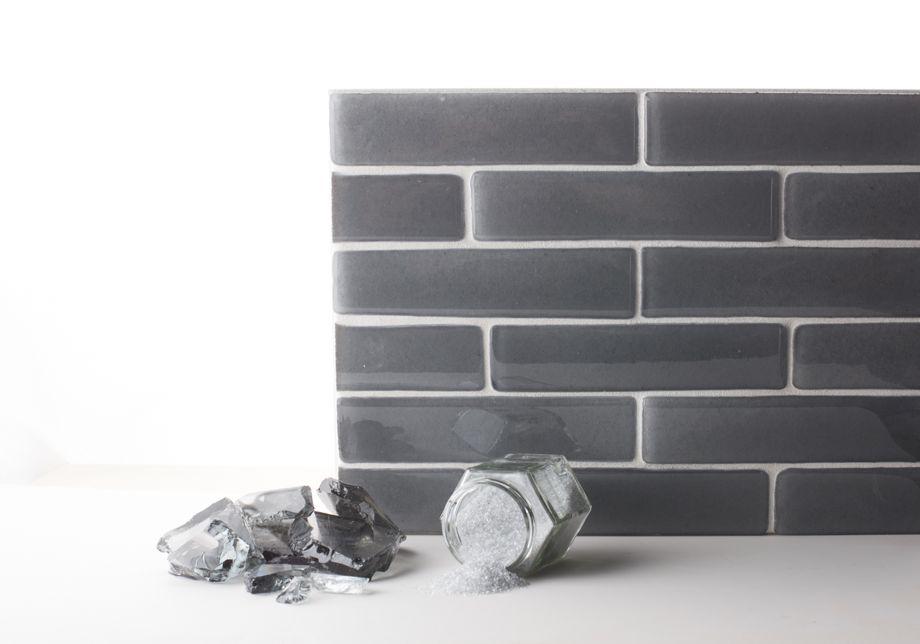 We have all seen the haunting photos of junkyards crowded like mass graves full of old TVs and outdated computer monitors with no chance in hell of an afterlife.
A few years ago, Paul Burns, of San Jose-based Fireclay Tile, had an idea. Burns has been recycling locally sourced discarded materials and turning them into handmade bathroom and kitchen tiles since 1986. One day, when his office replaced its old computers, he couldn't help but wonder what happened to all those old monitors, with their curvy cathode ray tube glass made increasingly obsolete by the ever more affordable flat screen.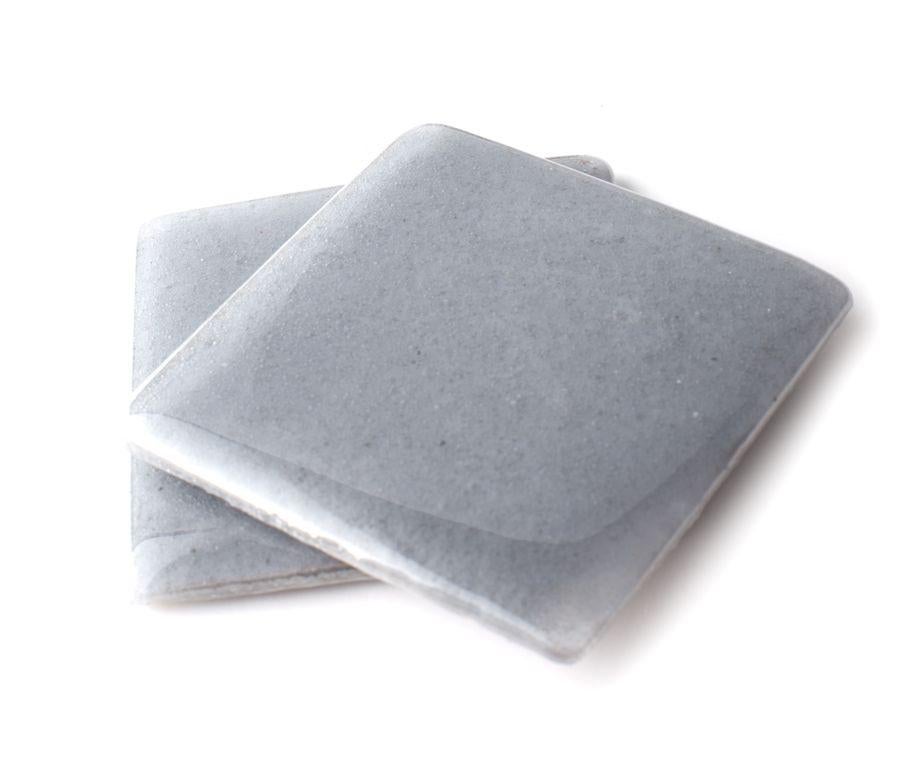 It turns out that CRT glass is thick and stubbornly shatter-resistant, making it one of the hardest types of electronic waste to recycle. One of the only things it can be recycled into is more CRT glass. Too bad nobody uses it anymore. A Fireclay press release notes that there are "hundreds of millions of pounds of unwanted CRT glass in the U.S. just wasting away in landfills, and over 600 million pounds in California alone!"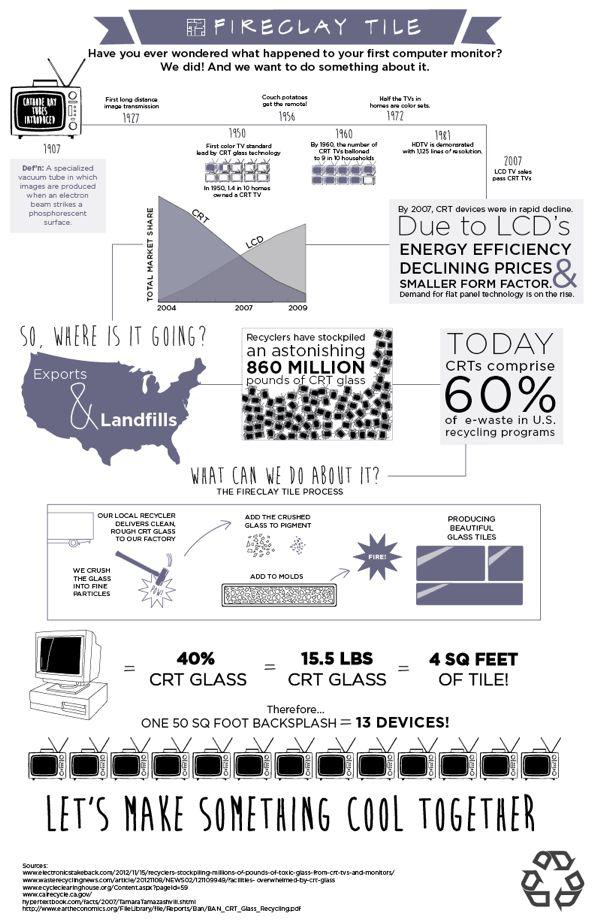 So Burns decided to make tile out of the thick, heavy, languishing glass, turning it into something useful and beautiful.
To make the tiles, Fireclay works with a local recycler who removes the glass panels from monitors and television sets, then crushes them multiple times until they are reduced into glass particles that are small enough to melt when heated. Each tile is then fired in an individual mold. (Fireclay recently wrapped up a successful Kickstarter campaign to raise money to make the molds.)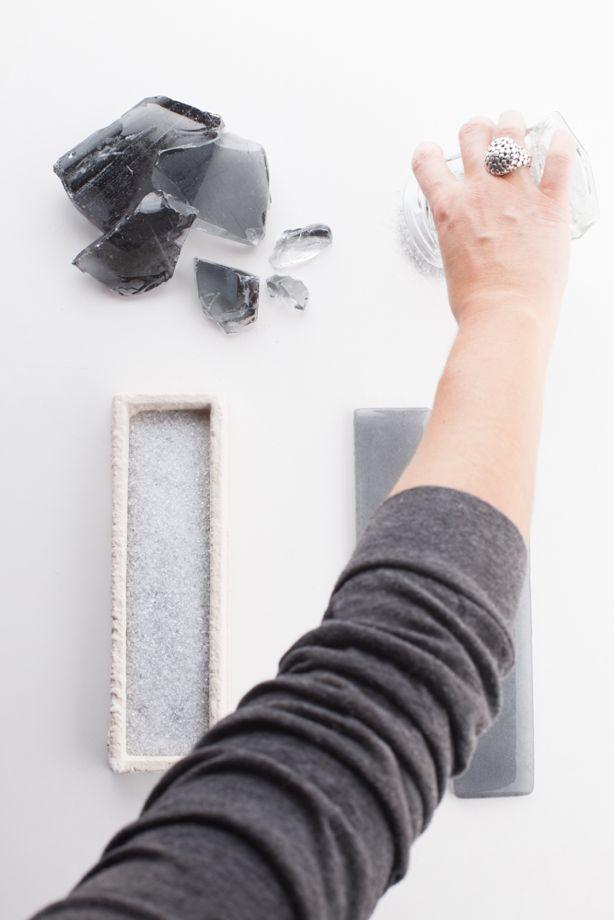 The gray color, which Fireclay is calling phosphor, is original to the source material. The tiles can be used in both residential and commercial projects, indoors or out, and are available in rectangles, squares and round penny mosaic sizes.
---