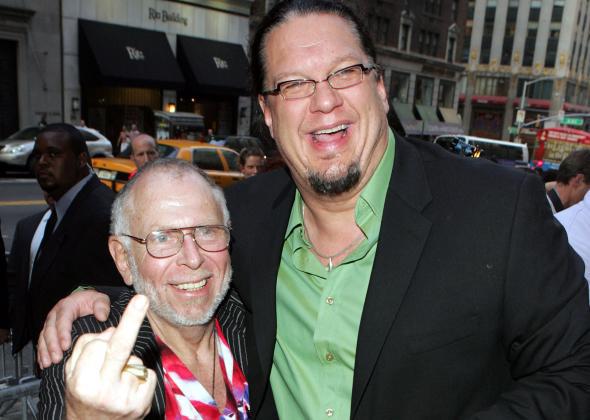 Al Goldstein, a trailblazer of exceptionally lewd pornographic material, died this morning at age 77. Goldstein launched Screw magazine in 1968 in post-Playboy but pre-Hustler America, blaring his erotic vision to the world with a cover that featured "a fairly plain woman kneeling in a two-piece bathing suit, staring fetchingly and holding a very long salami," as former art director Steven Heller put it in 2006. Screw's sexual images were "seldom pretty, romantic or even particularly sexy," Goldstein's New York Times obit notes. Goldstein tore through Hugh Hefner's refined aesthetic and literary credentials in order to push pure, crude, "hard-core pornography into the cultural mainstream."
But Goldstein didn't just pioneer hardcore porn—he pioneered internet voyeurism as we know it today. Early on, Goldstein made it his mission to patronize and review the scores of massage parlor prostitution fronts that proliferated in New York in the 1970s, racking up happy endings and telling all in his magazine's pages. Now, legions of "mongers" take to online message boards to air up-to-date insider information on the shady parlors that move in and out of abandoned storefronts across America. He was also the original purveyor of the surreptitious celebrity nude, publishing topless shots of Jacqueline Kennedy Onassis on Screw's cover in 1973. Forty years later, his legacy lives on in the form of crouching paparazzi photographers angling for a crotch shot and entertainment sites that zoom in on NSFW red carpet nipple slips. Goldstein was an early revenge porn king, too— after "his son, Jordan, disinvited him to his graduation from Harvard Law School," the Times writes, "Goldstein published doctored photos showing Jordan having sex with various men and with his own mother, Mr. Goldstein's third ex-wife, Gena." Trafficking in compromising photographs of ex-lovers now lies at the modern fringe of pornographic publishing; today's internet harassers humiliate their targets by Photoshopping their faces onto pornographic scenes. Goldstein didn't just push the limits of acceptable sexual imagery—he paved the way for those images to be used to attack, harass, humiliate, and abuse. 
But Goldstein's life story also provides hard lessons for modern creeps. After the internet outpaced Goldstein's print smut game, and a series of lawsuits drained his bank account, petty harassment proved an unsupportable business model. He lost his magazine, took little jobs where he could, and slept on his in-laws' floors, at friends' apartments, hospitals, and homeless shelters. He died sick, alienated, and poor. Today's revenge pornographers, who trade in images with zero redeeming cultural value—and who now have the law on their backs—are living out Goldstein's legacy. They may soon live out his downfall, too.
---