This essay originally appeared on Scouting New York, Nick Carr's blog about great film locations in New York City and his work as a location scout. Visit Scouting New York for more of the history of the city and the movies filmed there.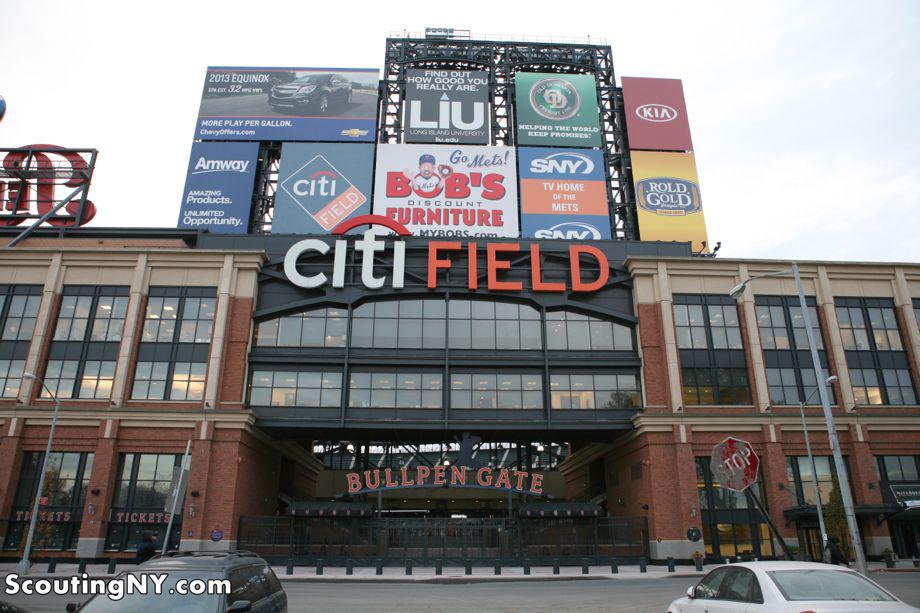 A week ago, I was out taking pictures of Citi Field, and for some reason, I found myself paying attention to the long line of car repair places across the street.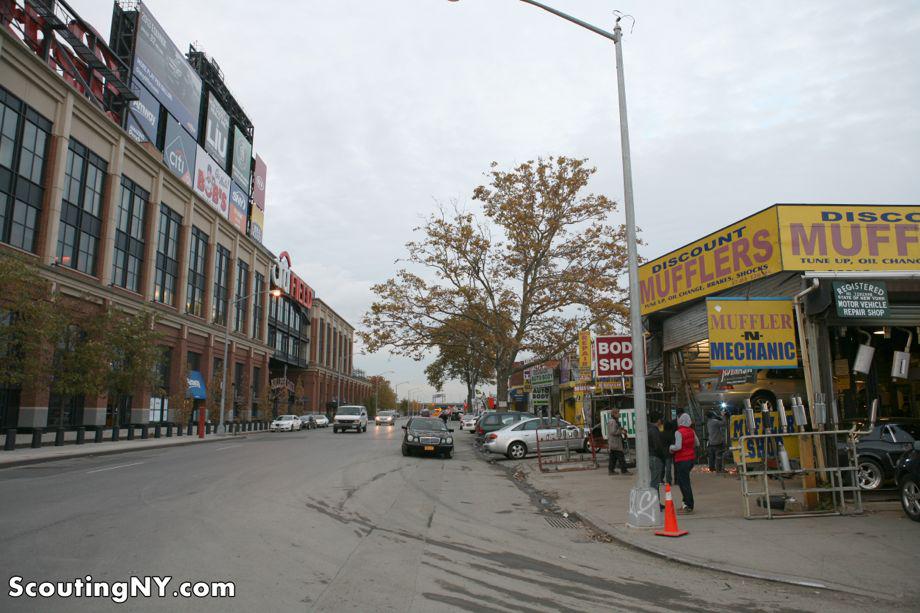 I've always been peripherally aware that the neighborhood has a high concentration of auto body shops along the main drags, but it never occurred to me that it might be any different from similar streets in the Bronx and Brooklyn.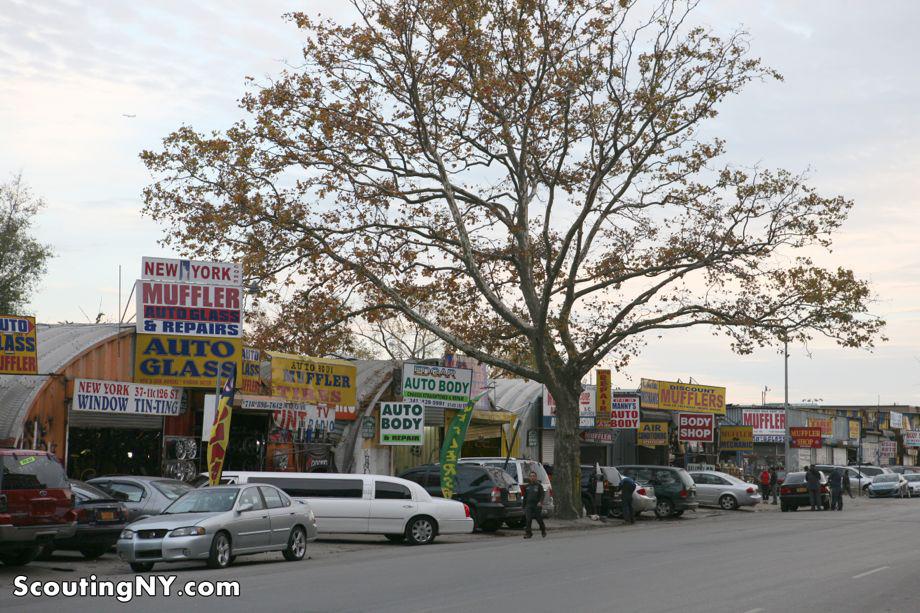 I decided to head deeper into the little neighborhood known as Willets Point and quickly found myself in one of the most surreal places I've ever been to in New York City.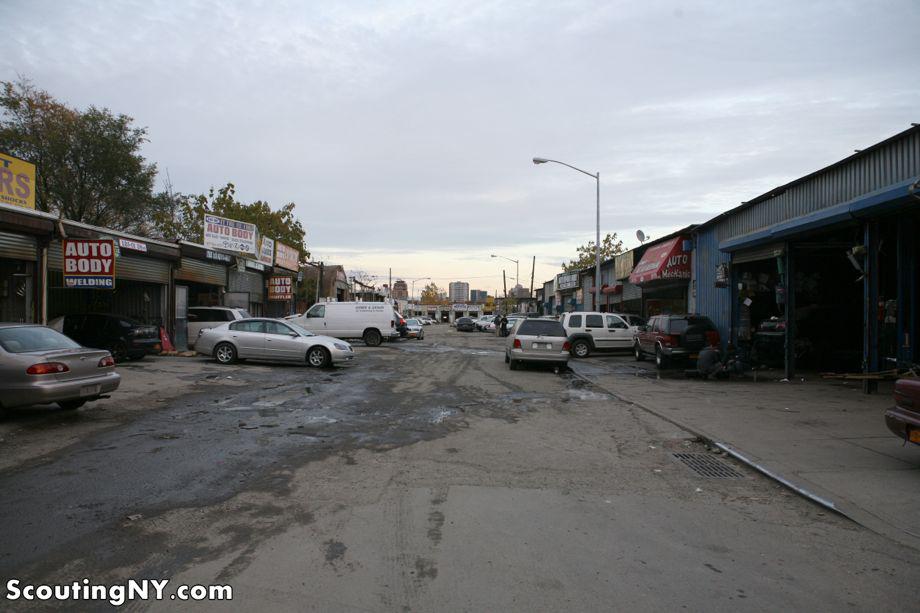 For street after street, endless rows of dilapidated auto body shops go on …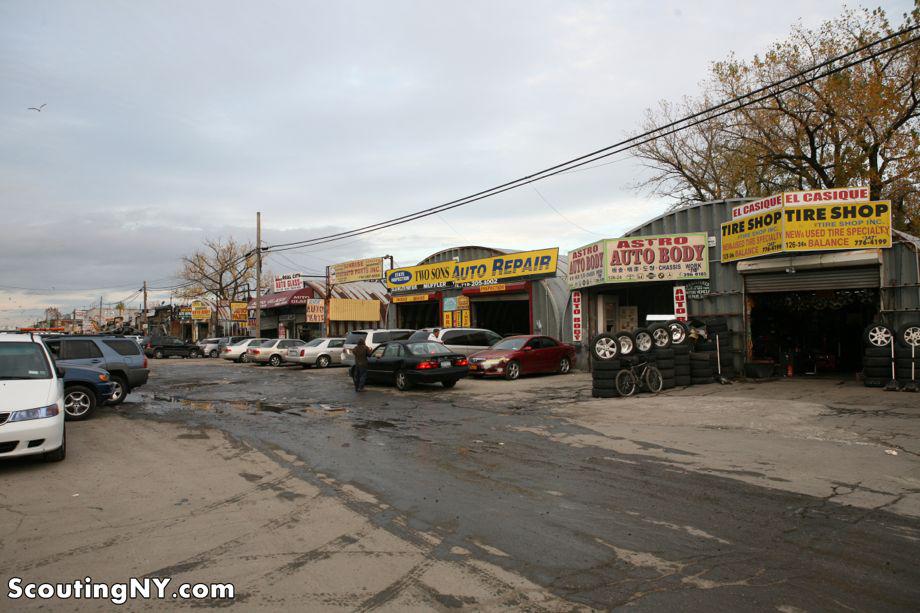 … and on …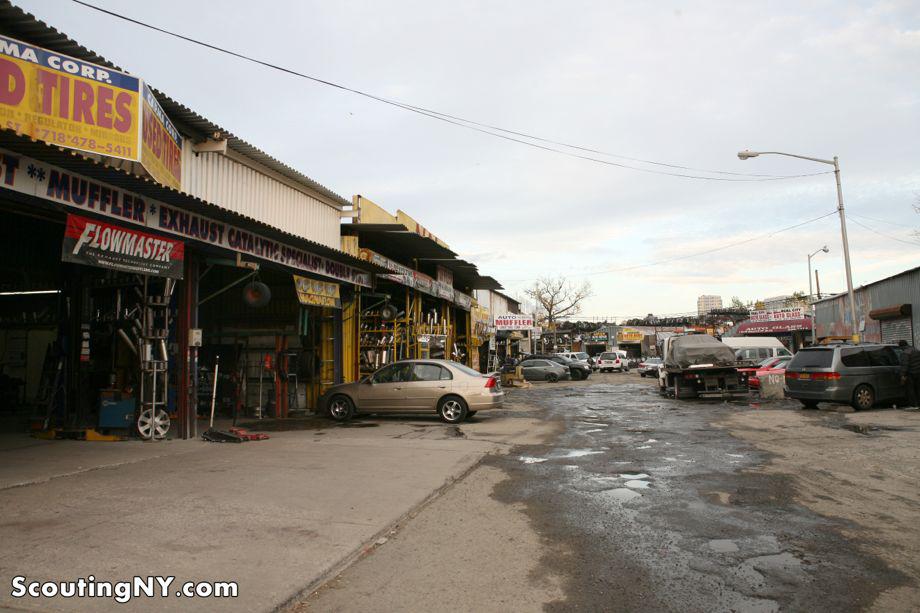 … and on …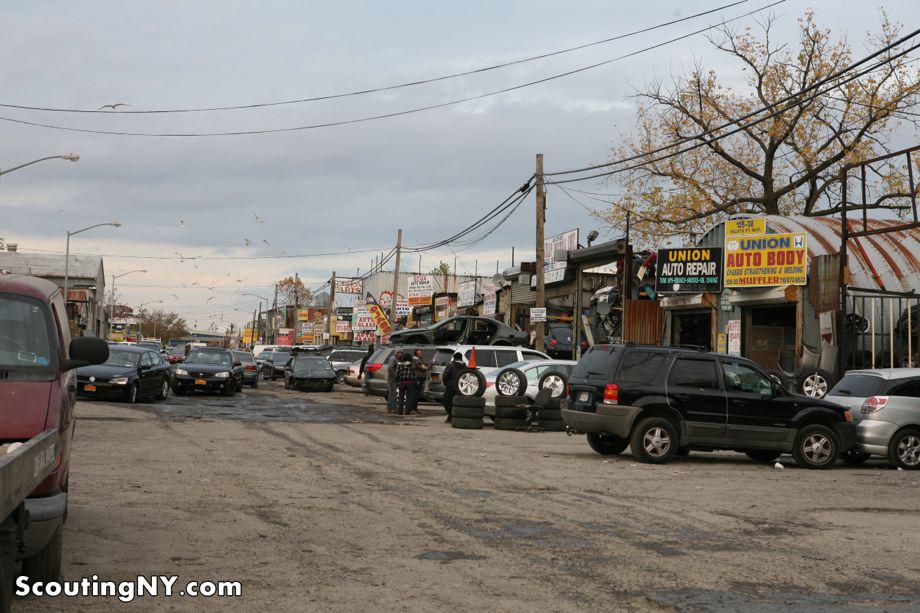 … and on.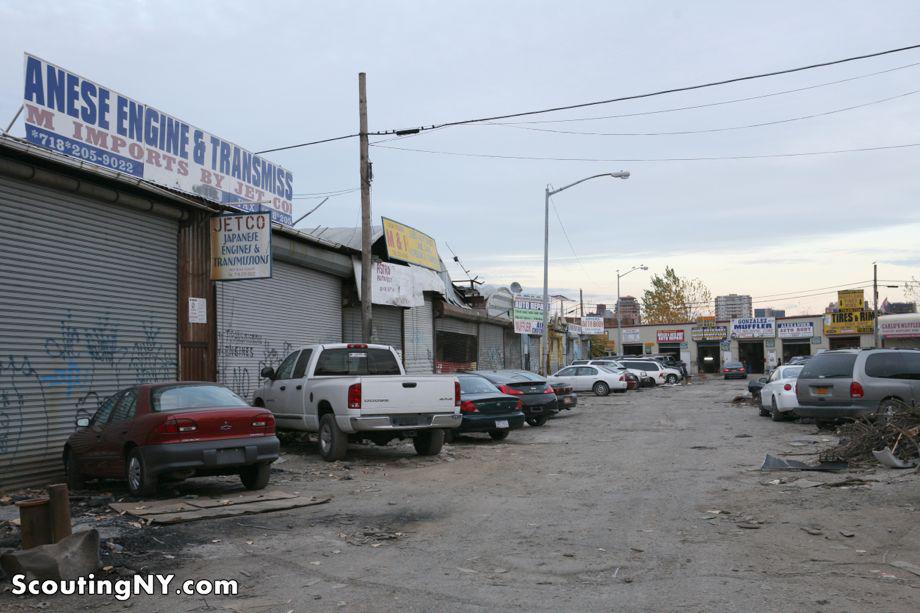 There are no sidewalks. There are no stoplights or street signs. There are no sewer grates or manhole covers (because there are no sewers). It doesn't take long before any sense of New York City completely disappears, and you begin to feel like you've somehow been transported to a strange apocalyptic world of tin shacks and ramshackle garages.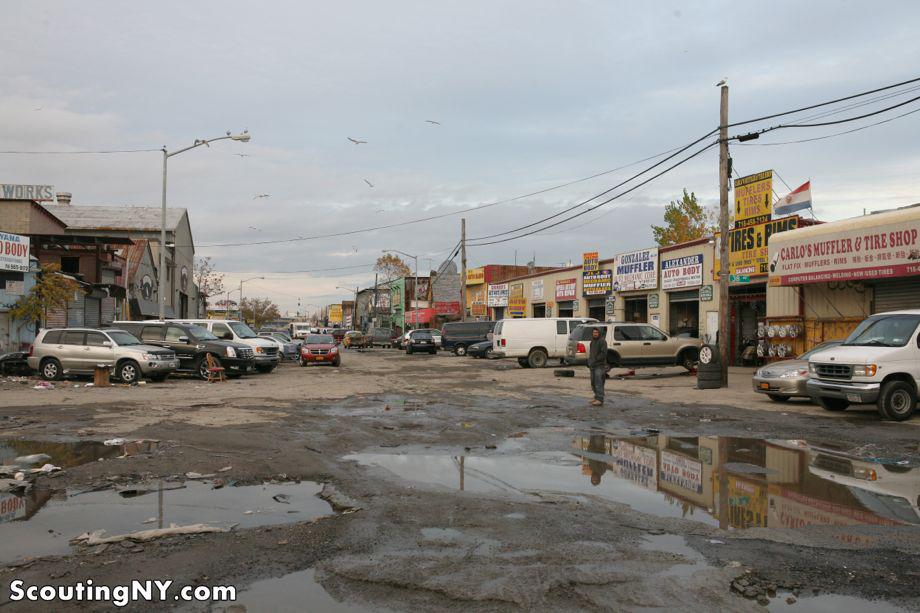 Nicknamed the Iron Triangle and containing approximately 225 different auto body shops, the literal triangle of Willets Point's sheer size can be seen on the map below, bordered by 126th Street, Northern Boulevard, and Willets Point Boulevard.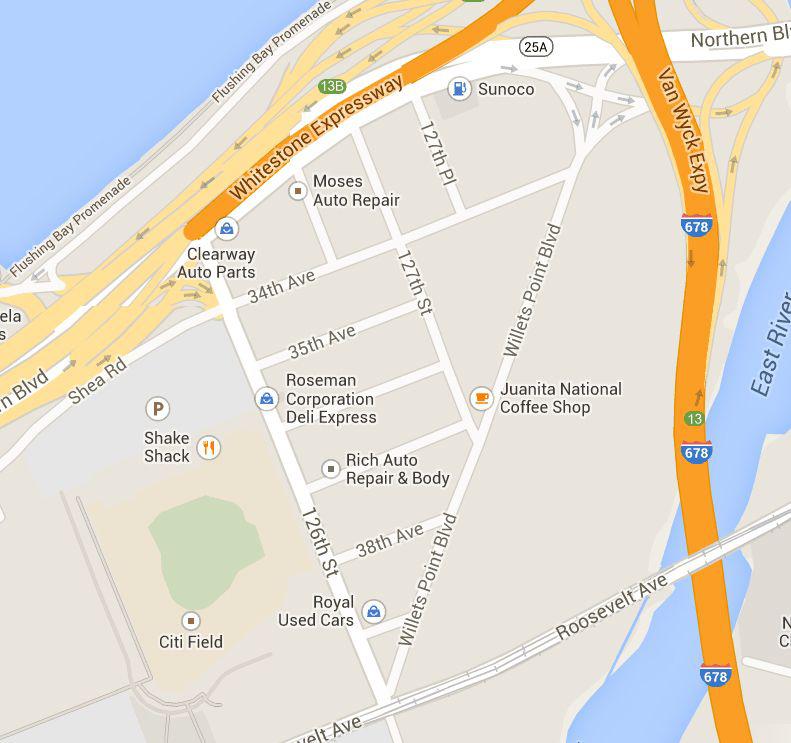 Willets Point first came into being in the 1930s, around the time of the 1939 world's fair. Looking back at pictures from the time, you can see the first few auto shops making appearances in otherwise empty tracts of land.
Today, most of the structures consist of corrugated tin, usually rusting …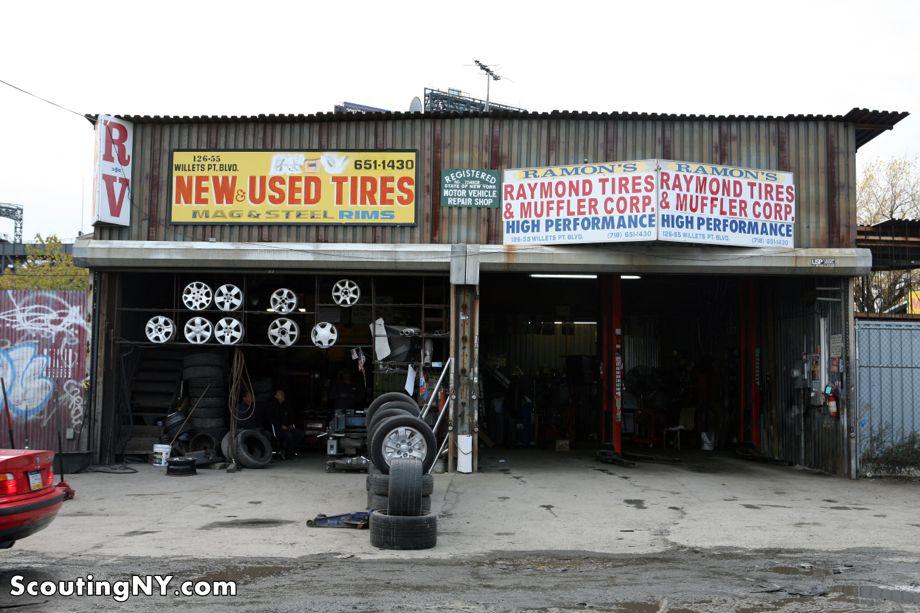 … or covered with faded, peeling paint: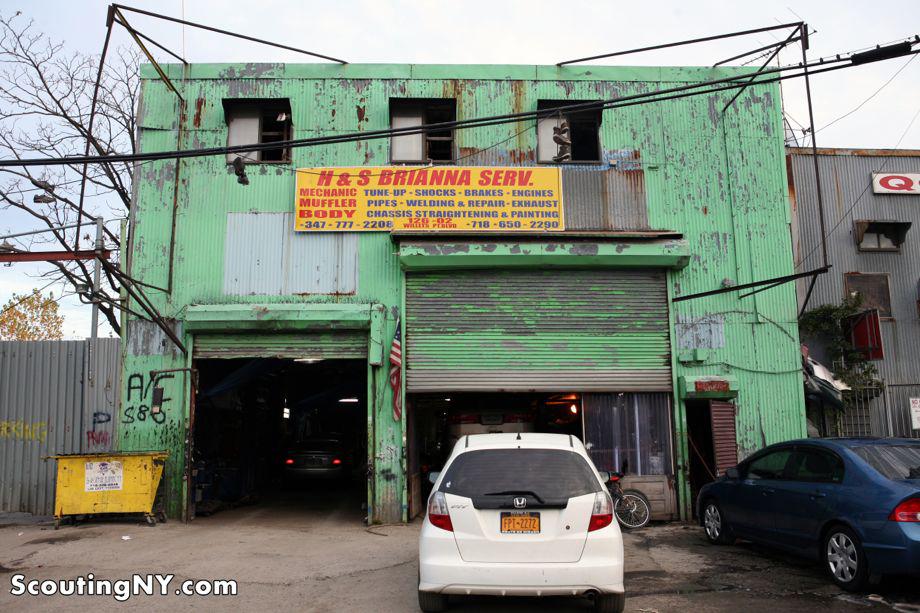 Many are of the Quonset hut variety …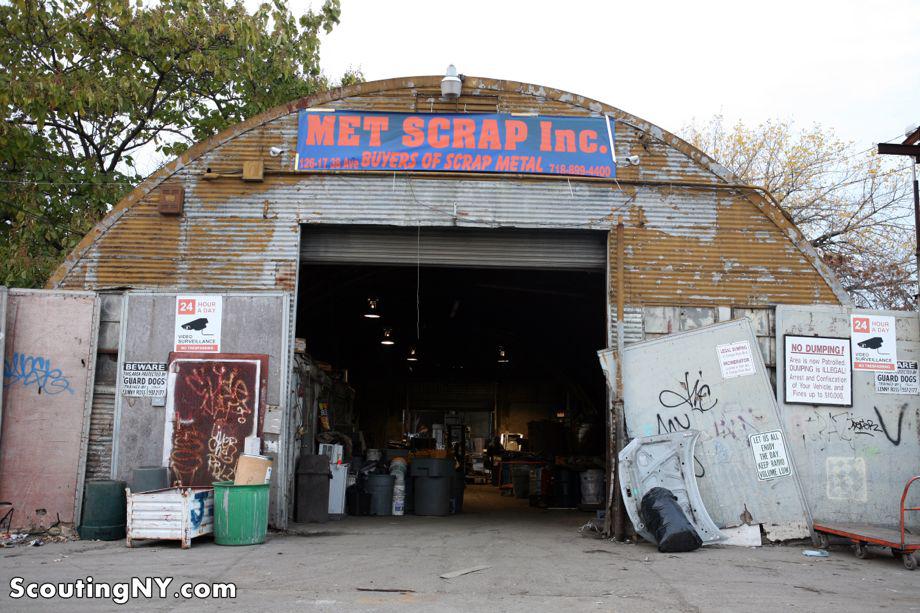 … with the buildings butting against each other at the strangest of angles.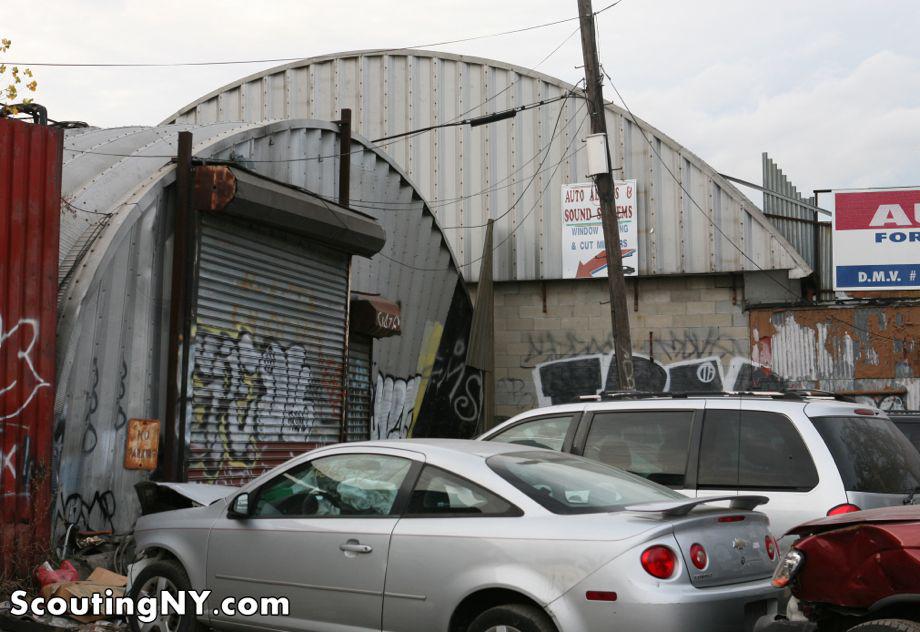 Then there are the structures made of stacked shipping containers: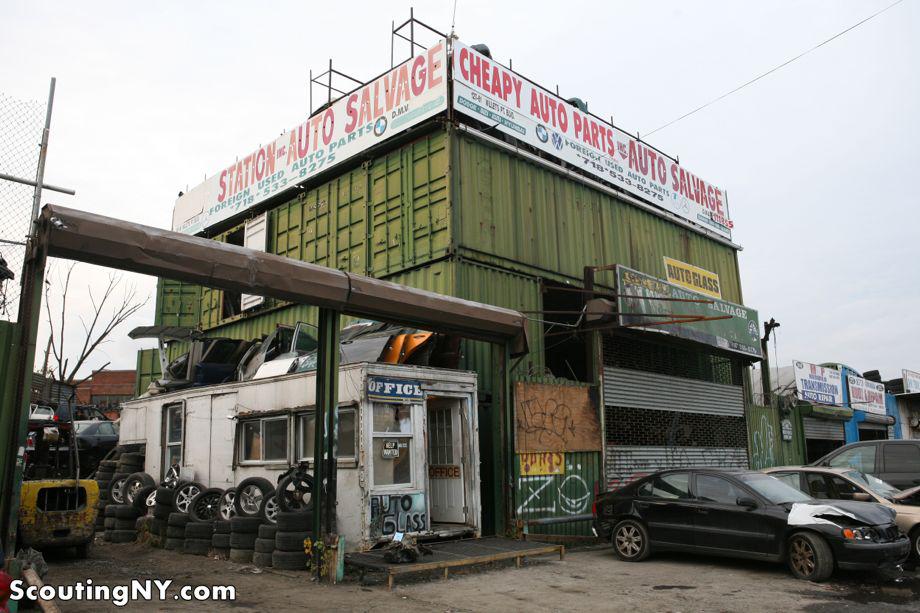 Here's another, with the skeleton of an old awning: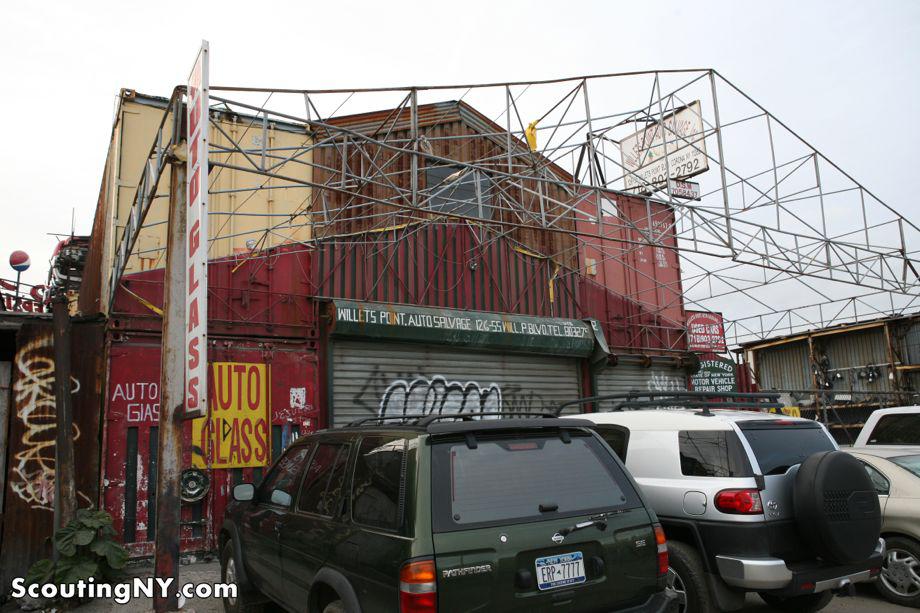 An American flag fades away on the side of these containers: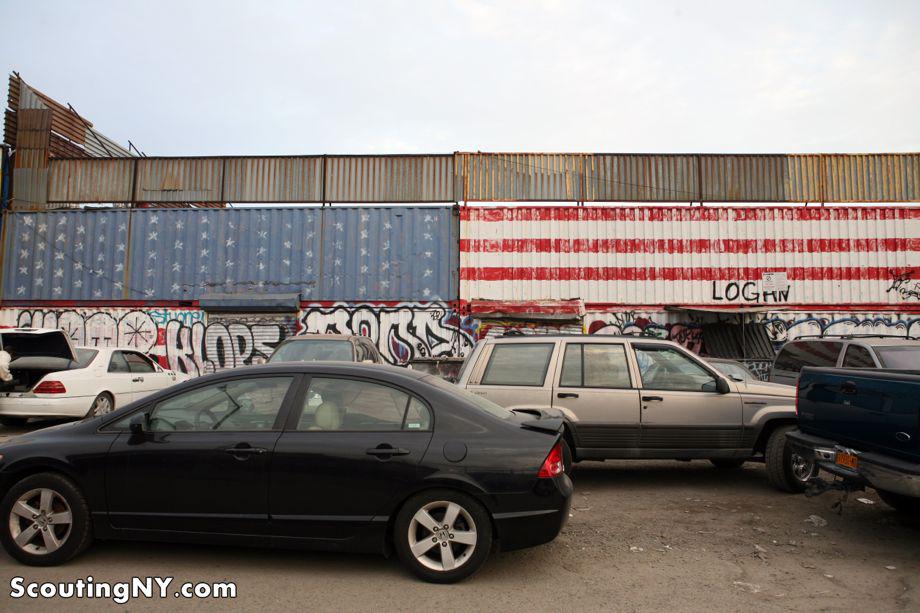 And of course, the salvage. Towering racks of doors …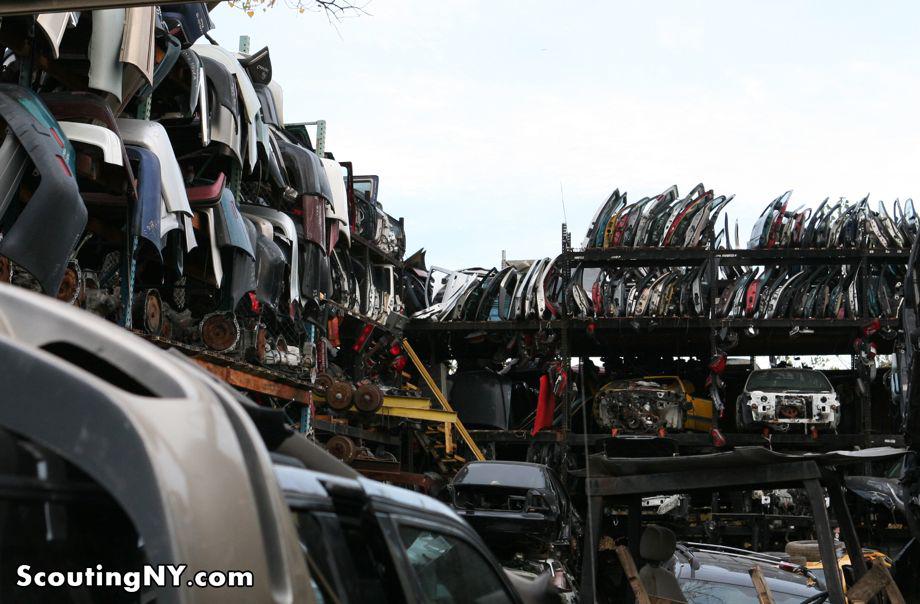 Mountains of dead cars: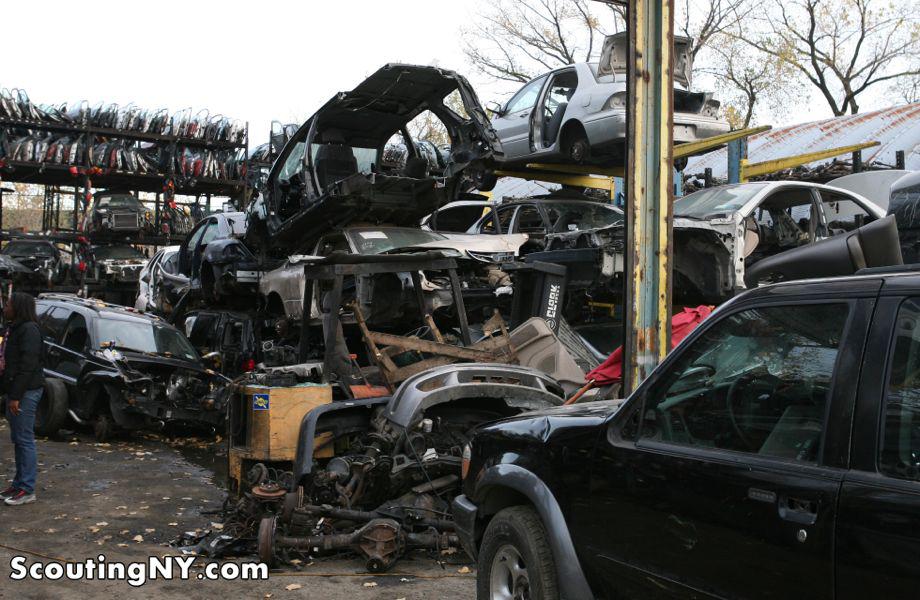 Rows and rows of bumpers: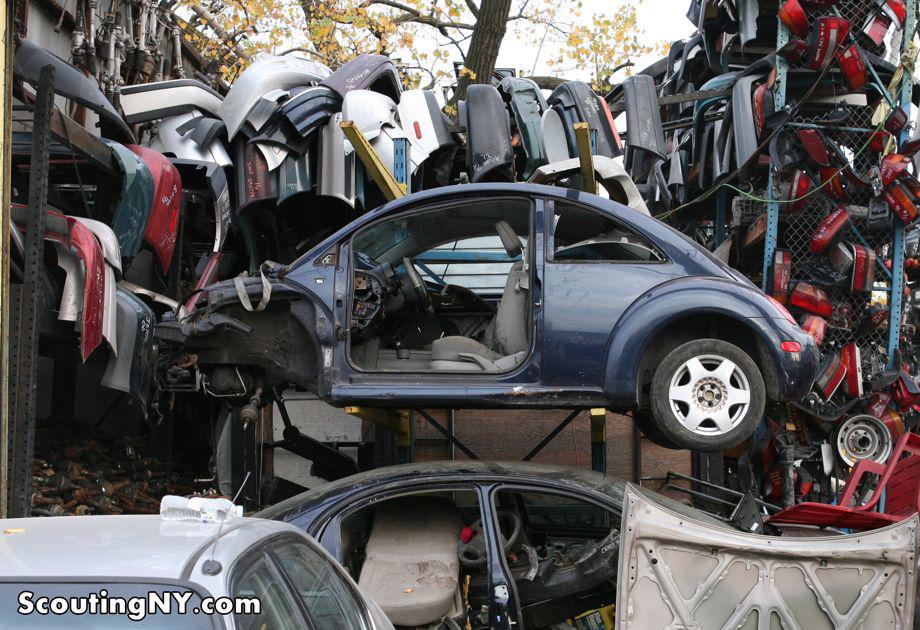 Stacks of tires: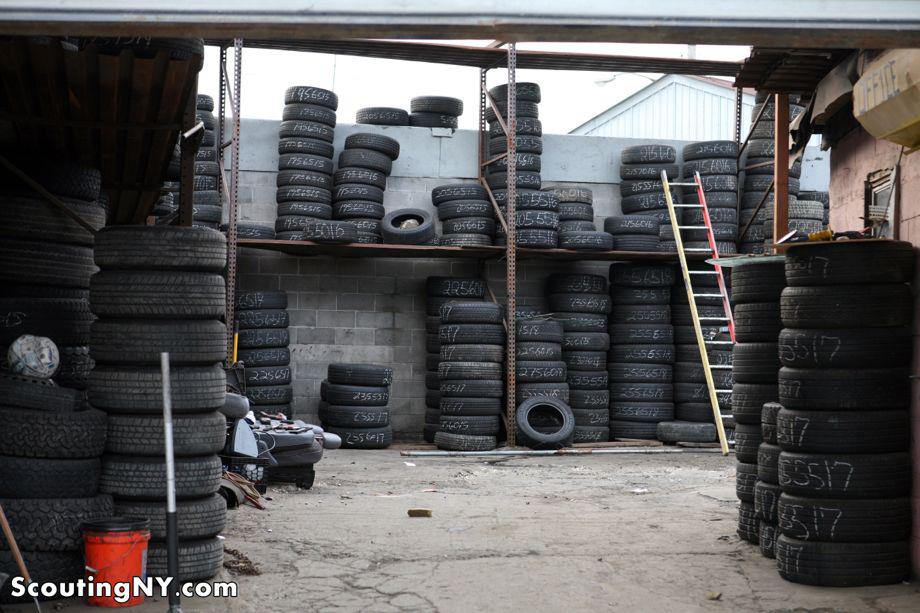 Shelves lined with wheels: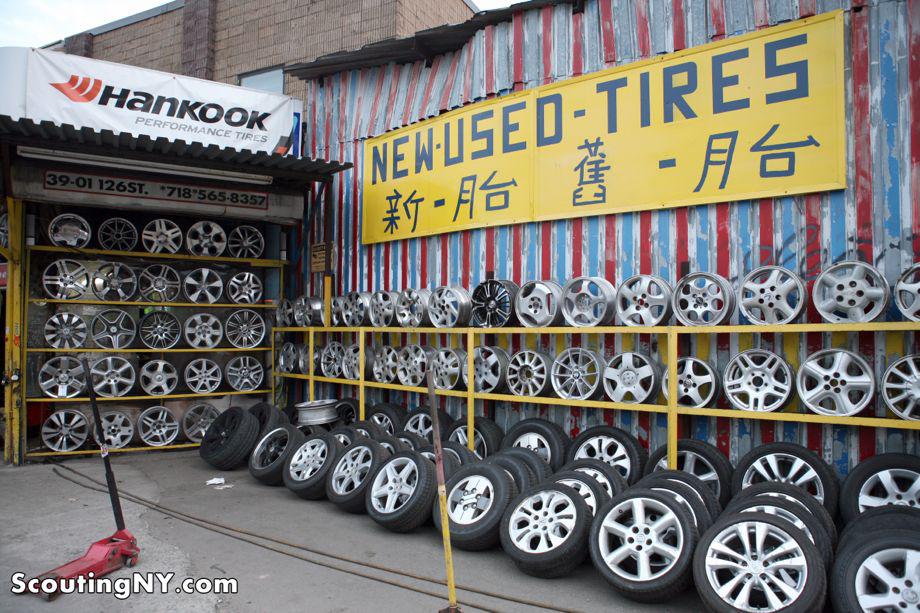 Tangled piles of tailpipes (ha, try saying that three times fast):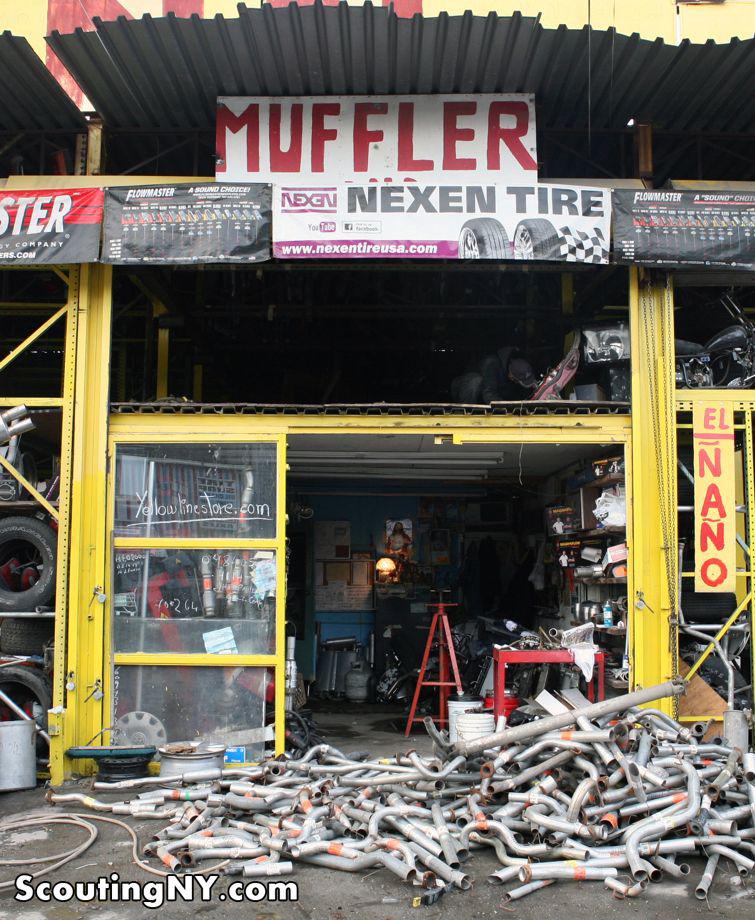 Willets Point is the sort of place where what seems like just a small driveway suddenly opens into yet another field of decaying automobiles: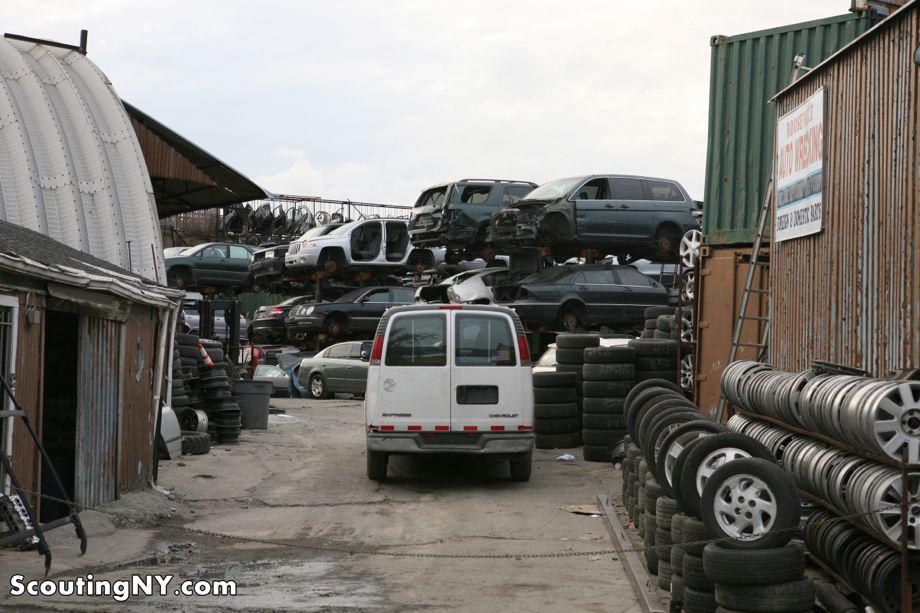 And then there are the robots, welded from old car parts. This guy's my favorite: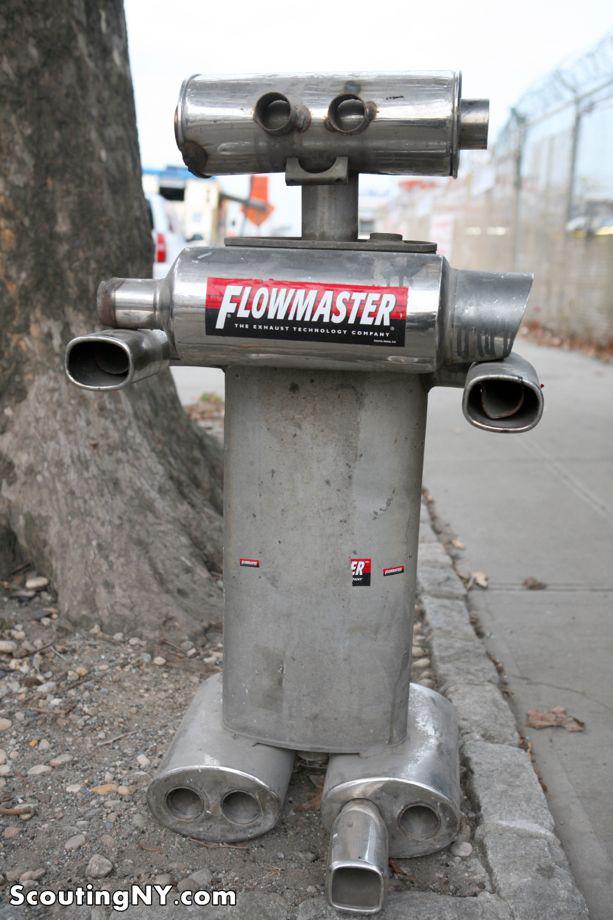 Here's a family …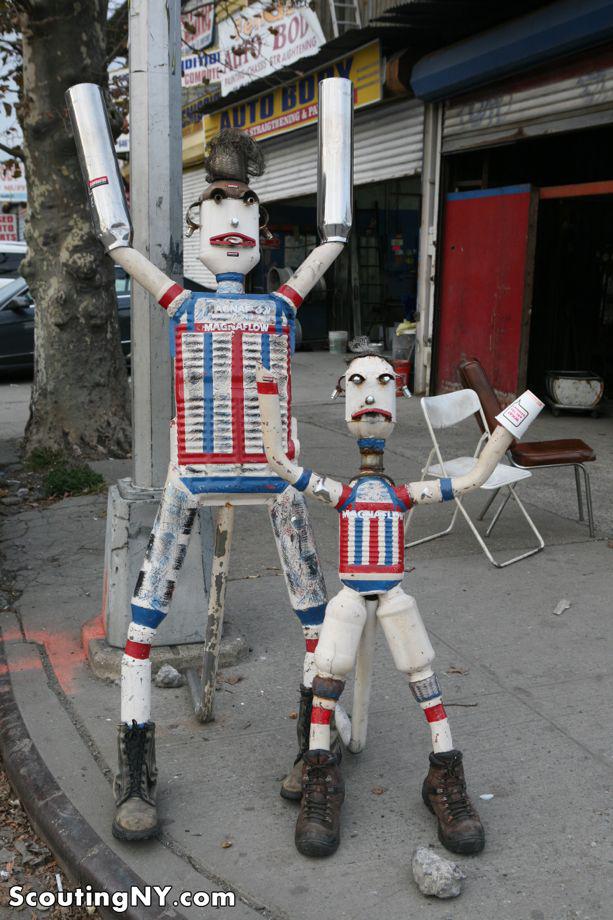 … and another: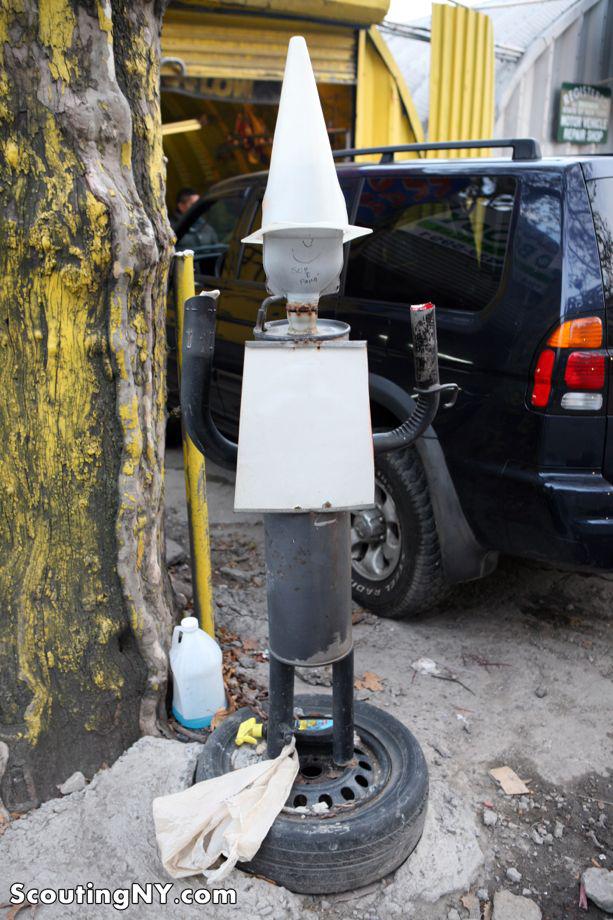 If you look on the roof of this tire shop …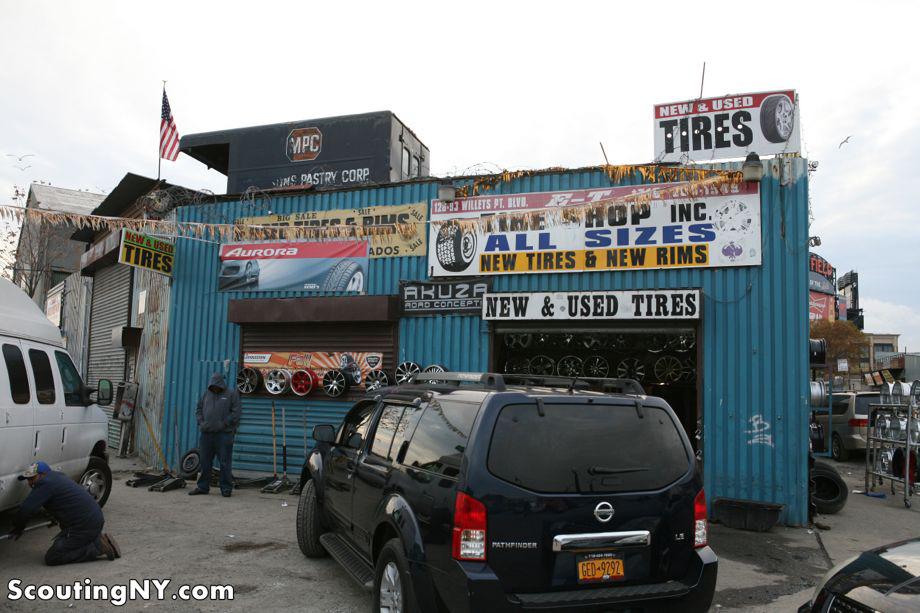 … you'll see an old bread truck: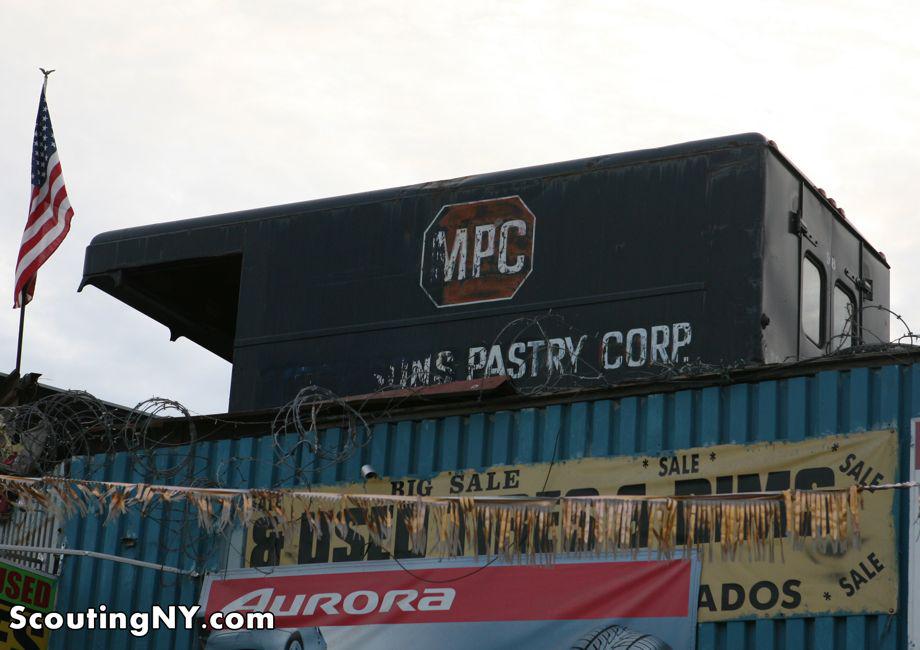 This house stands out as being the only one of its kind in the neighborhood and is home to the one lone resident of Willets Point, Joseph Ardizzone, who has lived here since he was born in 1932.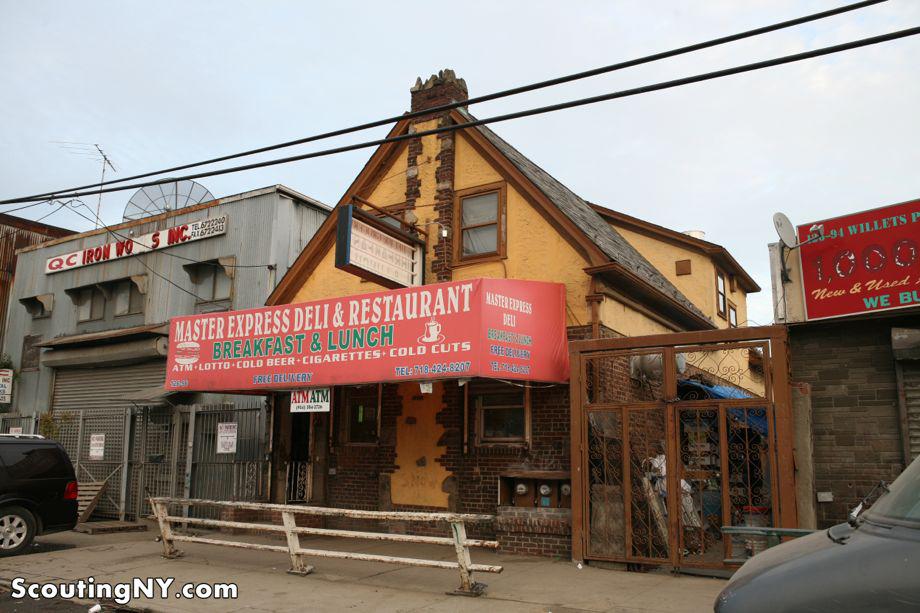 If you've ever wondered what a post-apocalyptic world might feel like, there are parts of Willets Point that feel straight out of the movies.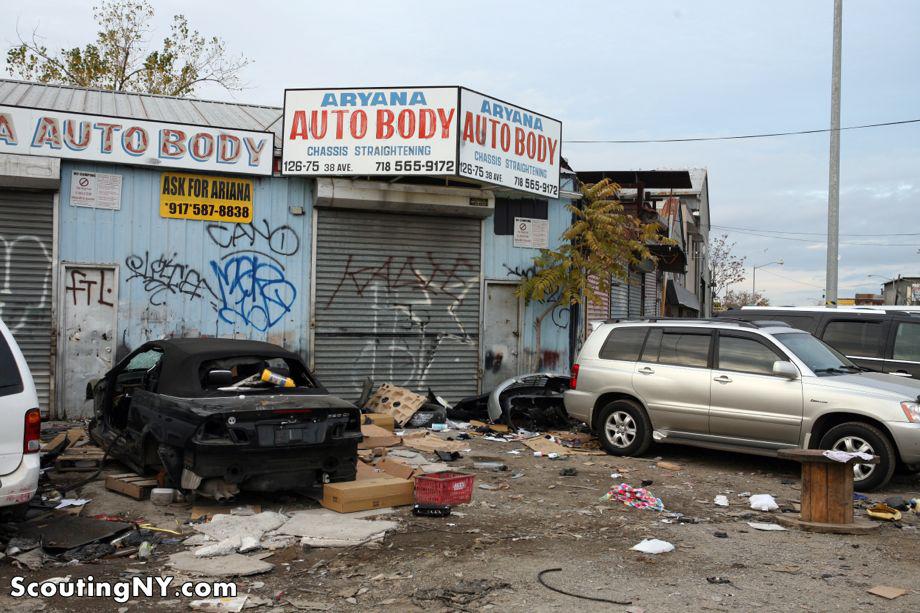 The city long ago stopped servicing the area, and the roads are by far the absolute worst in New York (though probably a boon to all the tire repair places).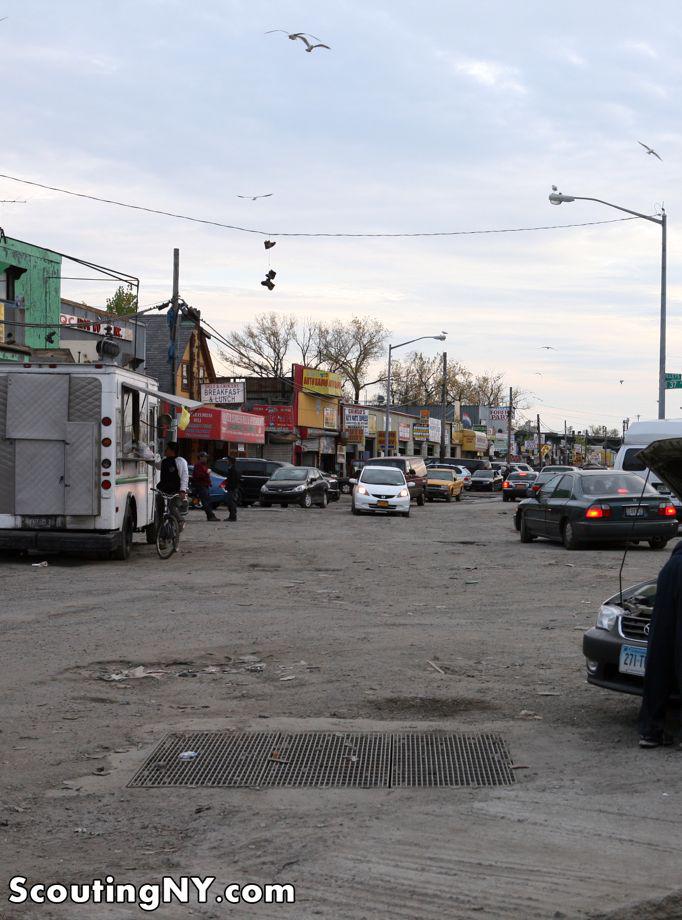 Willets Point is also very loud—the cacophony of whirring and cranking and hammering and sizzling comes at you from every direction.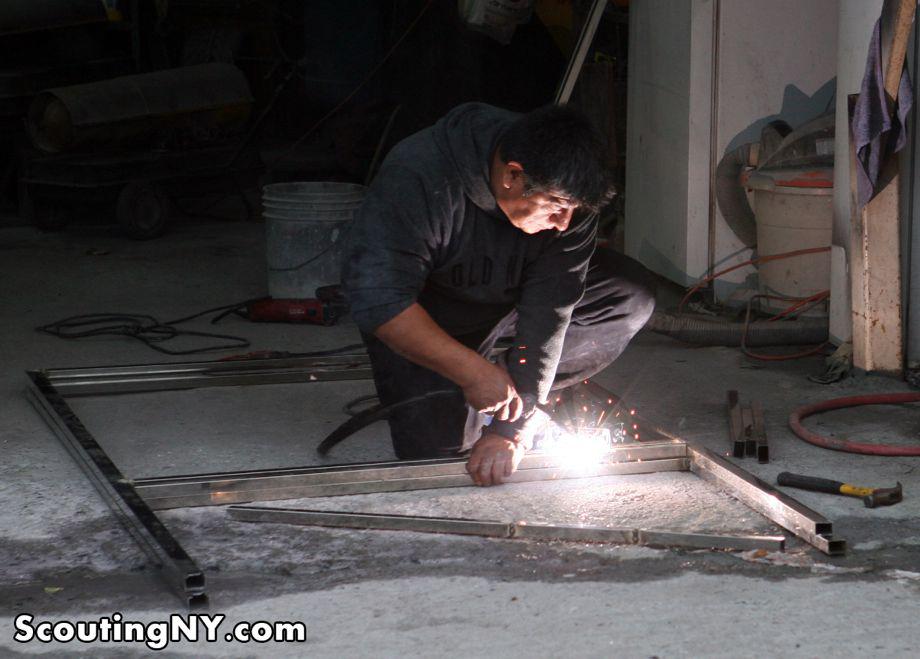 There are so many derelict cars that they begin to feel like permanent monuments.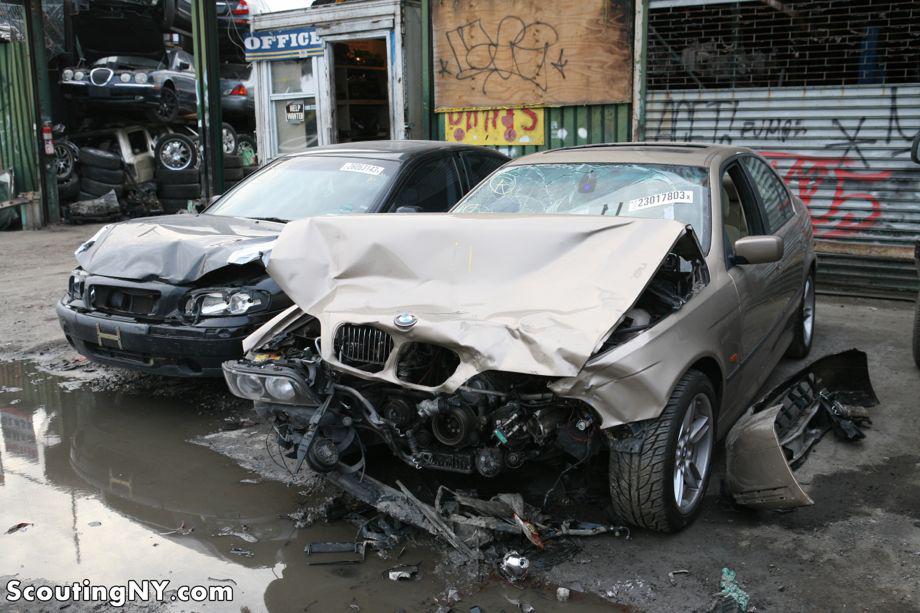 This is one of the nicer lots I came across, which feels like a retreat from the clamor of the neighborhood (and has some rare foliage to boot):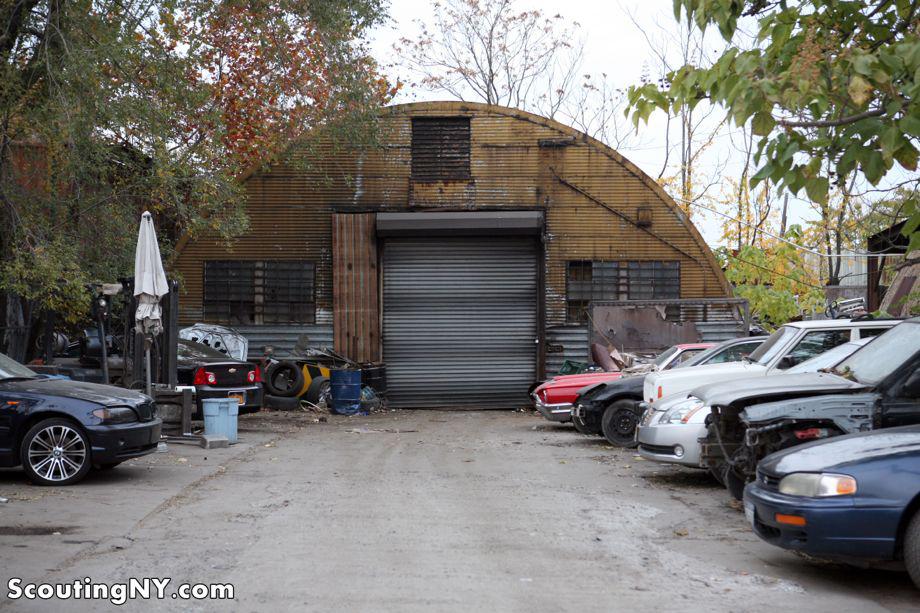 Where ice cream trucks go to die: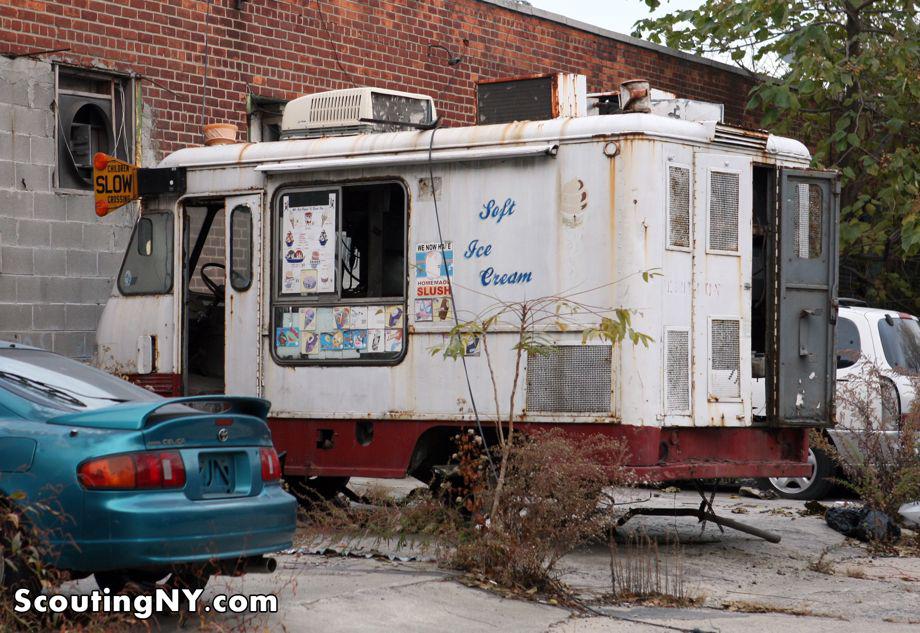 Willets Point might not be the prettiest place to visit in New York, but look now, because this will probably all be gone in another year or two. The Willets Point redevelopment plan was recently approved, and if the city has its way, all of this will be demolished to make way for new residential buildings that look like this (Citi Field is on the left):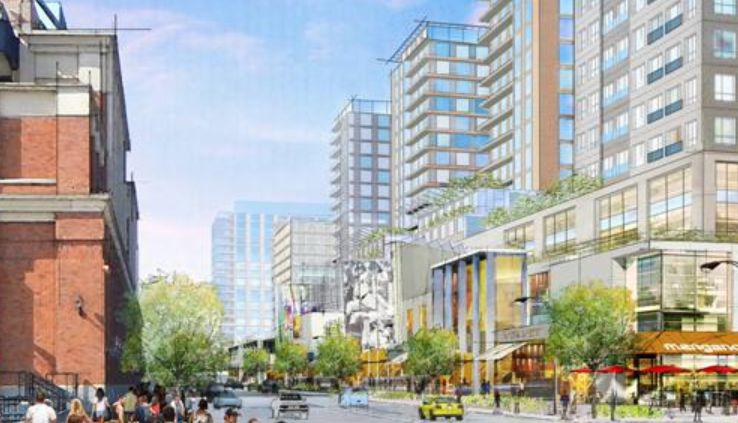 As I was walking around taking pictures, repair shop guys kept laughing and asking me, "Why are you taking pictures of this dump?" They seemed astonished that anyone would care to photograph what could be the ugliest neighborhood in New York.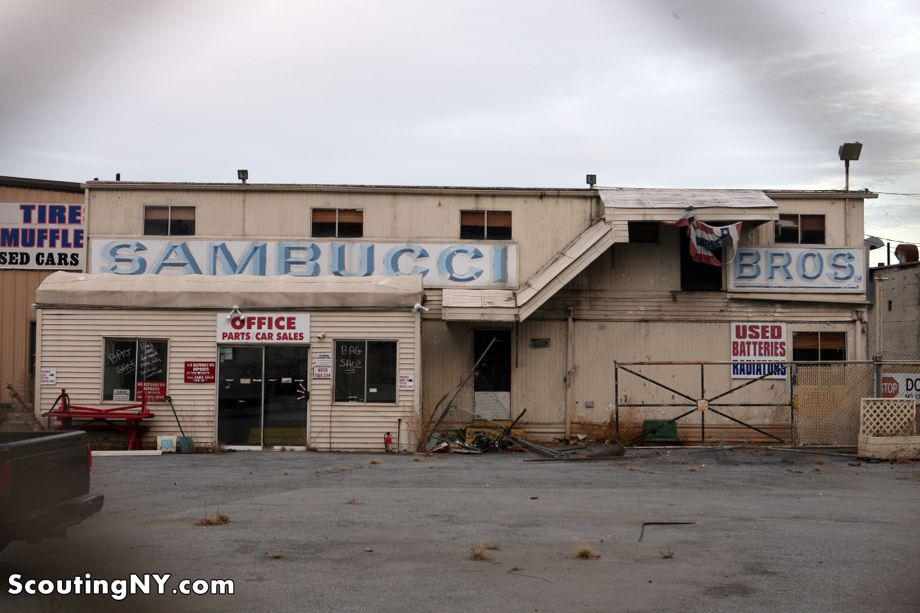 I'm fascinated by organic neighborhoods that somehow manage to survive despite the gentrification of the city, and I'm not sure there's a better example of this than Willets Point. Rundown, polluted, forgotten, and undervaluing its land, a place like Willets Point is the complete antithesis of everything New York has become today. And so the bulldozers will inevitably come in, and bland apartment buildings will go up, and a new world will be created in the most inorganic way possible.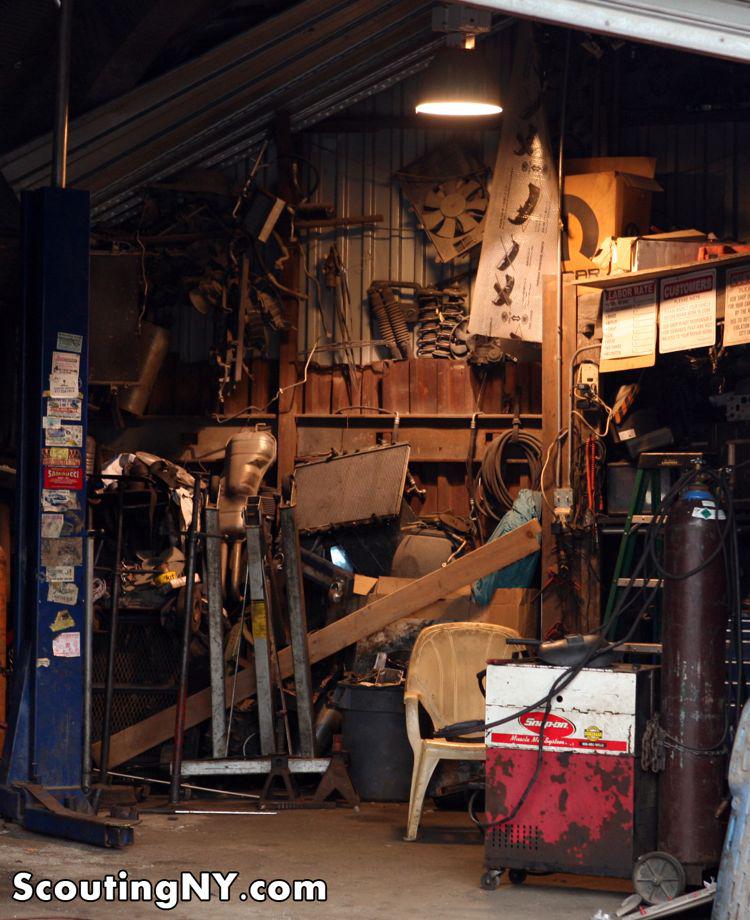 I'm not saying it's a reason to save it. It's just too bad that the alternative sorta sucks too.