In a move to make housing more universally accessible, the city of Vancouver, British Columbia, has banned doorknobs in private homes and apartment buildings. Starting in March 2014, the doors of new buildings will be equipped instead with more ergonomically friendly, easier-to-use lever handles, the Vancouver Sun reports. It notes that while the bylaw passed in September is not retroactive, City Hall has set an example by replacing its art deco brass doorknobs, which date from 1936.
As University of British Columbia professor Tim Stainton explained in the article, the doorknob ban is in the spirit of a concept known as universal design, which holds that environments should be built to be usable by a majority of people regardless of age or capacity, rather than adapted to meet the needs of the elderly or disabled.
Design that makes everyday things easy to use even for those with physical challenges is the same principle that IDEO designers used when redesigning an OXO Good Grips potato peeler to be easier to use for arthritics. The designers noted that the human-centered design exercise "solved a specific problem for a specific group: Namely, helping people with reduced grip strength to peel things easier. Turned out, it offered a benefit to everyone."
An article in Popular Science pointed out that turning doorknobs can be challenging for arthritic hands, citing a troubling statistic from the Centers for Disease Control and Prevention estimating that 67 million adult Americans will have arthritis by 2030. With boomers living longer than ever it seems like the U.S. might want to follow Vancouver's lead by adding private residences to the accessibility requirements that were established for public spaces with the 1990 Americans with Disabilities Act.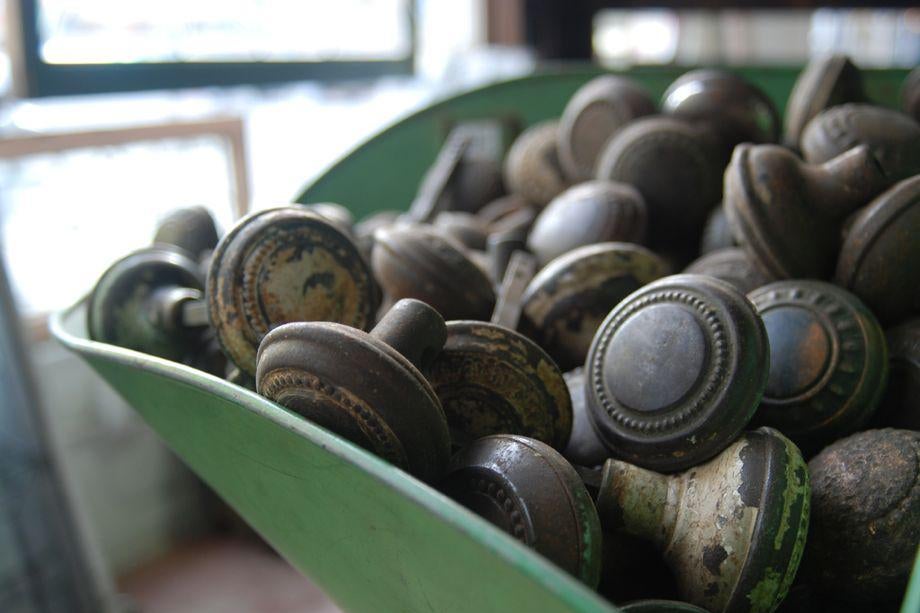 The doorknob ban is part of a larger effort that will include installing levers on water faucets as well. It outlines other new requirements including wider doors, stairs, and hallways; lower light switches; higher power outlets; and barrier-free or adaptable showers.
Classic doorknob lovers need not fear, of course: You can always retrofit a new home's levers with vintage doorknobs.