The geometry of a house is an architectural puzzle that can be solved any number of ways. But apart from occasional experiments like the bubble house, most people still live in some version of a box.
UK-based designer Barry Jackson has come up with an innovative new concept in housing inspired by the elegant structure of honeycomb. HIVEHAUS is a modular hexagonal living space composed of six-sided self-contained 100-square-foot modules that can be combined in a variety of ways to suit individual needs. The units are transportable by flatpack, easy to assemble with 2-3 people, and stand on adjustable legs to accommodate uneven ground.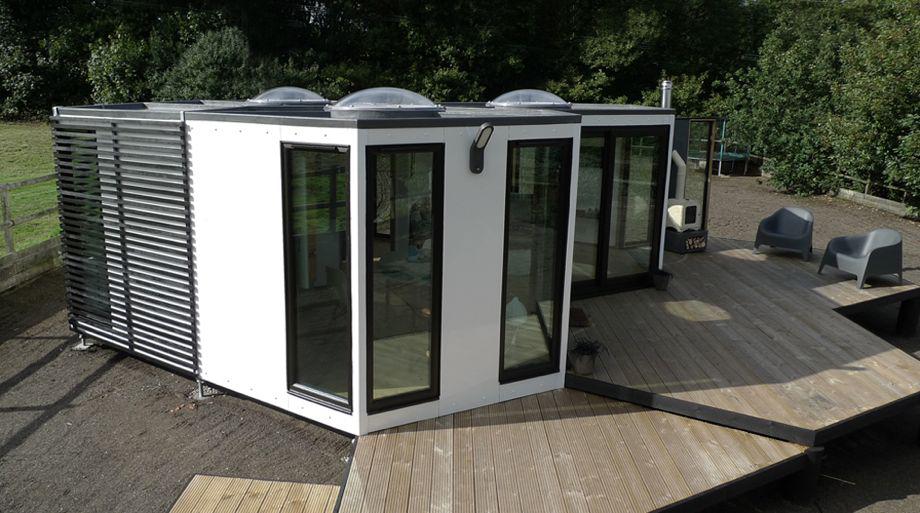 Originally designed to be a garden room that could be erected without planning permission, the concept grew into a flexible housing concept that allows users to add on modules in a variety of combinations to create a bespoke product. "I see the whole concept as DIY architecture allowing individuals to configure and build their own unique structures based on a selection of uniformly sized components," Jackson wrote in an email, "a little like a child's construction kit."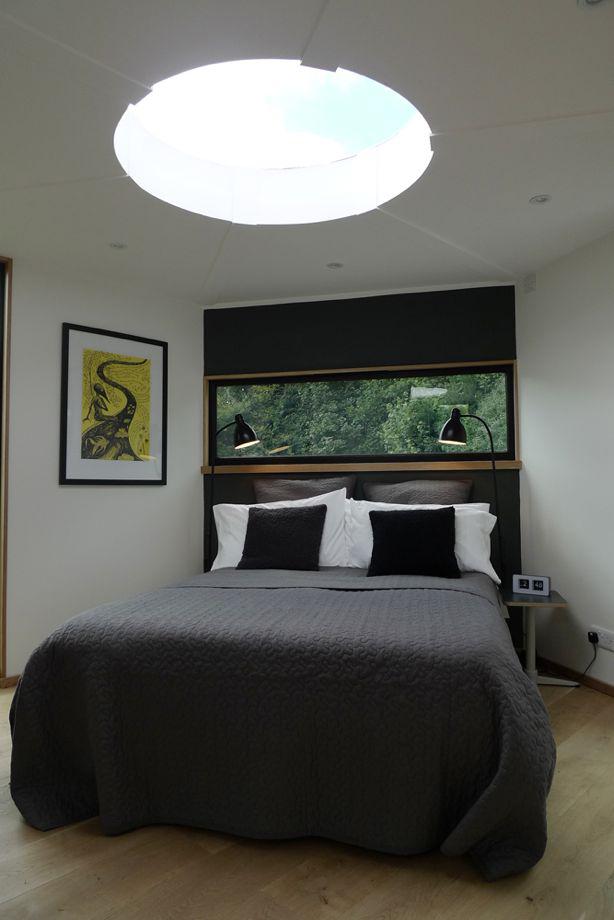 Starting with a single bedroom cell, the design becomes a hive once you add on a bathroom cell, a kitchen cell or a living room cell. Baby on the way? Just add another module and the hive expands to meet your changing lifestyle. The simple, clever design means that the uniformity of the building components reduce cost while the range of options for configuration and finishes makes each hive unique.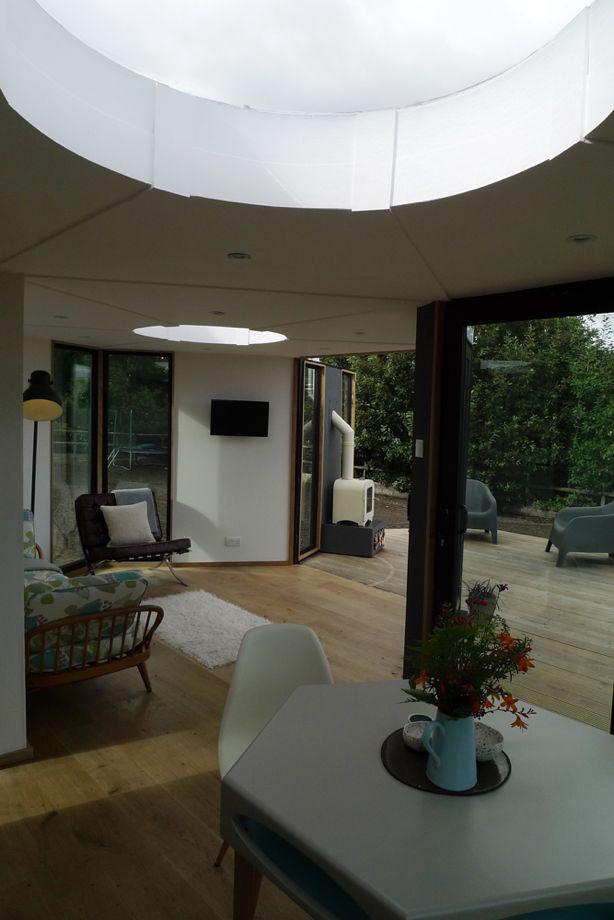 Each module has a circular skylight and includes options like hexagonal decks, various window configurations and interior partition walls with or without pocket doors, plus innovative features like a clever fold-out kitchenette designed in collaboration with Michael Culshaw that smartly conforms to the shape of the room.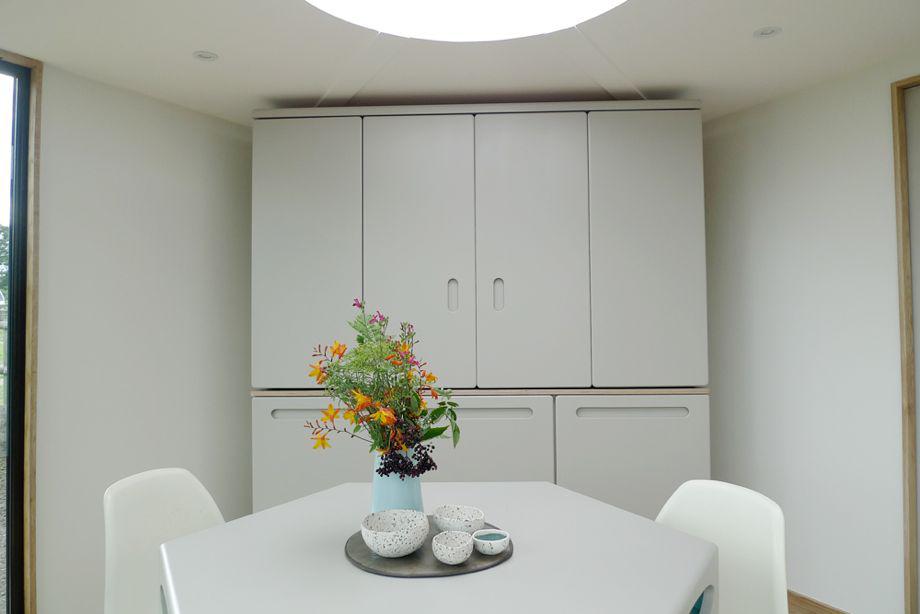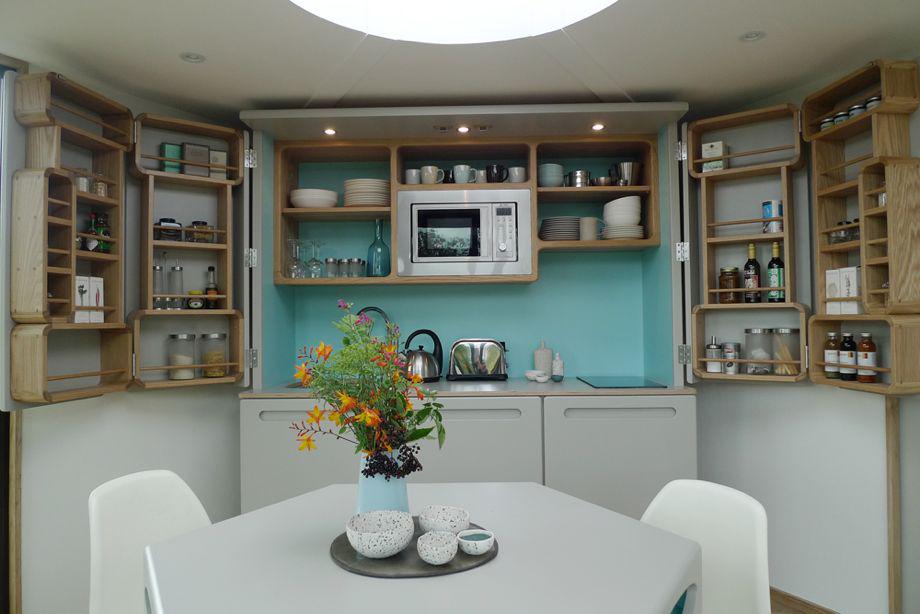 "We wanted to create a fully functioning kitchen that followed the lines of the HIVEHAUS cell but which would also allow the user to have a stylish uncluttered multi-functional space when not in use," Jackson told me. "We are currently in the process of creating additional multi-functional furniture designs with the same aesthetic to complement the HIVEHAUS—such as the three-legged hexagonal table which can also be seen in the photos."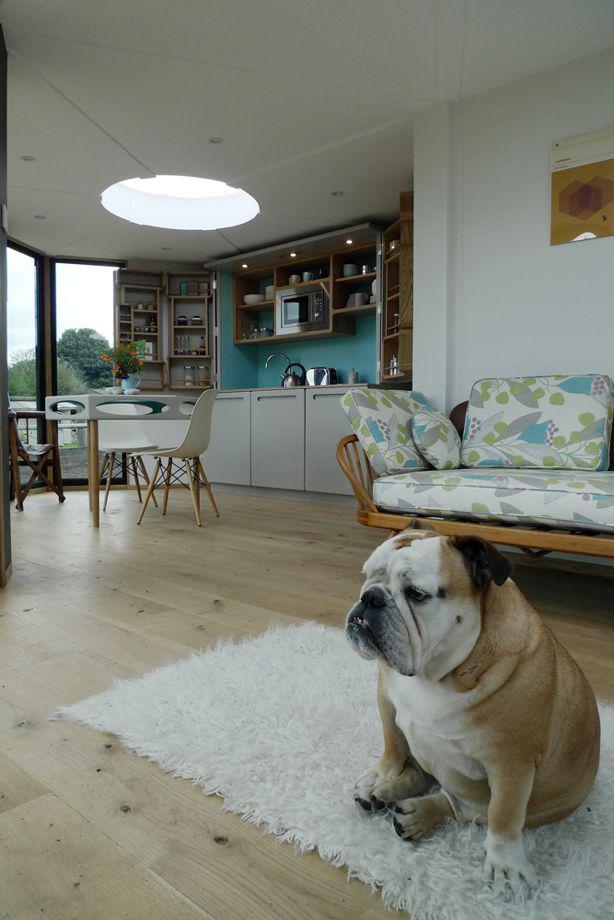 The units start at around $15,900 but the cost of single cells is reduced as the hive expands, since individual wall units are reused and shared. Made from a lightweight steel frame and timber panels, HIVEHAUS can accommodate a range of plumbing, heating and electrical options, from underfloor heating to wood-burning stoves, air conditioning and off-grid options like solar panels, rainwater harvesting and composting toilets.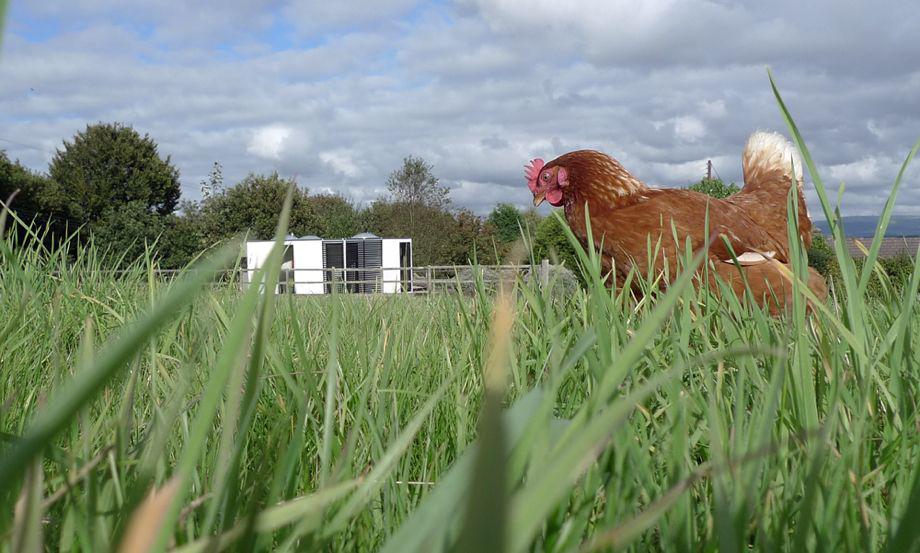 The HIVEHAUS can also be used as a garden shed, a detached home office, gym, yoga studio or guest cottage. And its portable, lightweight flatpack design means it can be adapted for use as a pop up shop or market stall.
The idea of a hexagonal house isn't new, as this video from 1964 demonstrates. But it seems like the affordable hexagonal housing concept might be getting ready to have its 21st-century moment. A prototype for another hexagonal housing concept for affordable temporary housing for displaced victims, Hexi-House, is being developed for release in 2014. And Dezeen recently featured an add-on hexagonal living room on a Tokyo residence.