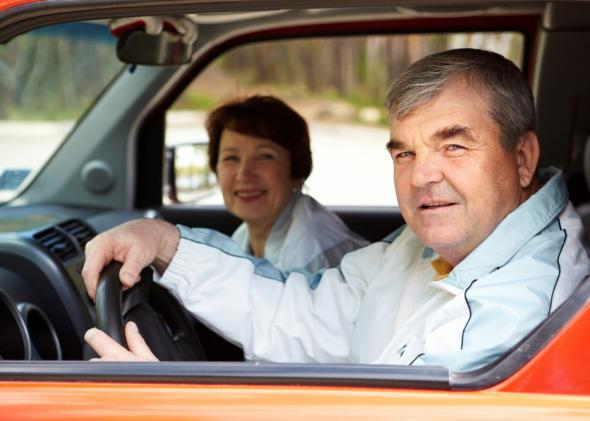 Hope you enjoyed your Thanksgiving because now it's time for the biggest, baddest, most stressful holiday of them all: Christmas. Across the country, grown adults are preparing, materially and emotionally, for that grand American tradition of returning home for the holidays. Visiting one's aging parents, often sleeping in one's childhood bedroom, is as much a part of the Christmas tradition as Santa Claus and that damn train set with the tracks that don't line up. It's also one that needs to be sorely questioned. Parents of adults, I beseech you: This year, why not consider visiting your grown children instead? 
If you are healthy enough to travel, visiting your grown children for the holidays instead of expecting them to come to you is a wonderful gift you can give your kids. In many cases, it's just plain easier. If they're young and just starting out, the travel expense might be easier for you to handle than it is for them. If you're retired and they work full time, you have more flexibility in your schedule for traveling, whereas they may have to use all of their hard-earned vacation days to see you, leaving them none for an actual vacation that's just for them. If they have small children, then visiting them instead of making them come to you is a major mercy. Surely you remember what it's like to have to pack squirming children into a car or plane for a long trip home? In the spirit of the season, spare them the pain and make the much quieter journey yourself. 
Those are just some of the logistical benefits of parents making the trek, but putting yourself on your kids' turf instead of dragging them back home pays off in emotional dividends too. You devoted all those years raising that child, and spending some time in their space will give you a much better idea of the adult they've become than a hundred visits home could. Going back home often causes people to emotionally regress to their adolescence (I've been told), but making your grown children play host can help move your relationship into a more egalitarian, respectful place. It's a chance to break all sorts of tired patterns and breathe new life into your family. Having the holidays in a new place likely means eating different food, seeing different decorations, and finding new ways to hang out with the same old people. Maybe your kids live somewhere interesting with new things to see! How much more fun is that than bringing them back home, where they've seen and done it all.

Plus, making your kids play host means they have to do the cooking this time. It's your turn to sit on the couch and watch TV while they make sure everything makes it to the table on time. The only real danger is that you might like it too much and decide this is how Christmas is going to be from here on out. I reserve the right to change my mind on this post, should that happen.

---