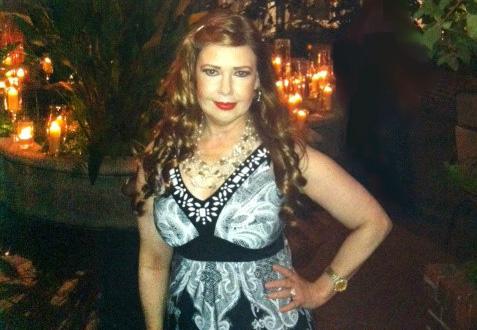 The response to my request to find the Most Beautiful Woman in the World was stupendous. We received more than 100 gorgeous and touching submissions! Choosing a winner was almost impossible, but somehow I managed it. 
Ladies and gentleman, let it be known that the official MBWITW is …
Sally Brandau!
Sally wrote in that she has been battling breast cancer since 2009. "Now, after recently recovering from a tracheostomy & completing 5 months of chemo, I think I look amaaaaaazing! Oh & the cancer is rapidly retreating. In addition, I believe I meet your criteria of a cheeky demeanor & a decent rack! I believe I am worthy of the title MBWITW not because of, but in spite of my cancer."
Sally's ability to rise above pain and despair—to mention nothing of her sassy bod and cheeky print frock—make her a clear winner. Mazel tov!
To all the runners up: Take consolation from Andy Warhol, who said, "If everybody's not a beauty—then nobody is."
---