I am on a hunt to find the most beautiful woman in the world. She's lurking out there somewhere. I just know it.
My quest began when, earlier this year, People magazine declared Gwyneth Paltrow to be the most beautiful woman in the world, circa 2013. I have reservations about this choice. Paltrow is unquestionably beautiful. But her strenuous efforts to achieve perfection—thrashing around a gym morning noon and night with Tracy Anderson and eating nothing but plankton and kale juice—leave us all shrieking, "What would she look like if you took away her battery of Pilates gurus and aura cleansers?"
I'd argue that in order to be crowned the most beautiful woman in the world, you should be living your life full-throttle à la Liz Taylor—more on her in a moment—rather than tormenting yourself with some deranged, ascetic self-maintenance regimen. Non?
Watching the cadaverous models parade down the runways of New York's recent Fashion Week, I found myself wondering whether one of these gals—a lissome Latvian, an elongated Estonian—might not be the most beautiful woman in the world, or MBWITW. A fashion runway seems, on the face of it, like an OK place to look. But the most beautiful woman in the world should also have a cheeky demeanor and a decent rack. Sadly, these two attributes were in short supply.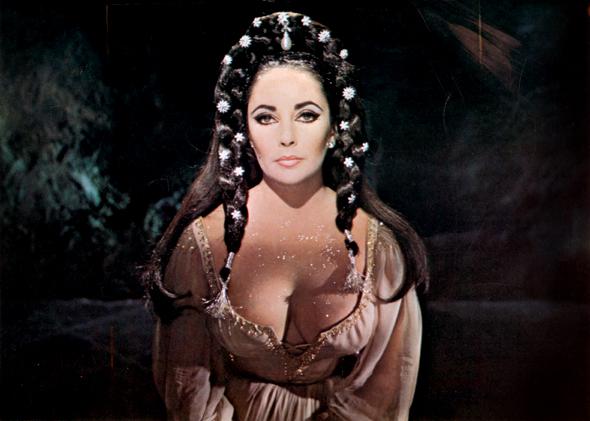 Our cultural fixation on the identity and whereabouts of the MBWITW has been going on for a while. Helen of Troy was the first groovy chick to win the title. She was very unusual because she used her beauty to launch ships. This was a first, and a last. None of Helen's successors showed any maritime aspirations. Instead they cashed in their God-given attributes to acquire shoes and jewelry.
After Helen, there was a bit of a lull. In the Middle Ages people were too busy trying not get burnt at the stake or eaten by wolves to spend much time worrying about beauty. Things perked up in the late 18th century. Enter Pauline Bonaparte.
There is no celeb today who is as horny, outrageous, or spendaholic as Napoleon Bonaparte's gorgeous sister Pauline. Pauline was a walking, talking, shagging, shopping, drop-dead gorgeous tour-de-force. She makes Kim Kardashian look like Anne of Green Gables. In August 1803 she hit the mother lode and married Prince Camillo Borghese. She moved into the Borghese Palace in Rome and swanned about in transparent frocks striking Grecian attitudes. A marble replica of Pauline adorns the Villa Borghese, giving woodies to visiting males to this very day.
After Pauline kicked the bucket there were a whole bunch of wars which caused another lull. This one lasted until lasted until the 1950s. Enter Elizabeth Taylor.
According to my mum and my blind aunt Phyllis, Liz was definitely the MBWITW. Everyone was in the thrall of that violet-eyed, bejeweled, hooch-guzzlin' brunette. (Everyone except Debbie Reynolds, whose husband, Eddie Fisher, ditched her for the MBWITW.)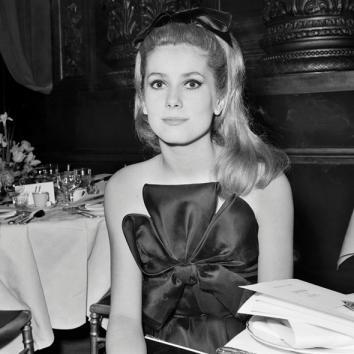 After Liz, things sped up radically and the MBWITW came thick and fast. Enter the C-words: Capucine, Claudia Cardinale, and Catherine Deneuve. These sultry soubrettes were mute most of the time but when they spoke it was with a mysterious foreign accent. Europe was definitely having a MBWITW moment. Scandinavia too. Remember Nina Van Pallandt? Frequently touted as the MBWITW, Nina was one half of the folk duo Nina and Frederick and a regular on British TV.  The fact that the most beautiful woman in the world hailed from the out-of-it world of folk music is proof-positive that the MBWITW might be lurking absolutely anywhere.
Enter Shakira Baksh. In 1967, the gorgeous Guyanese partook in the Miss World contest and the most beautiful woman in the (OK, Western) world was finally a woman of color. She placed third, which was an outrage since it was quite clear to everyone—even Phyllis' seeing-eye dog—that La Baksh was the MBWITW. Michael Caine agreed. He tracked her down and married her, and they have been together ever since.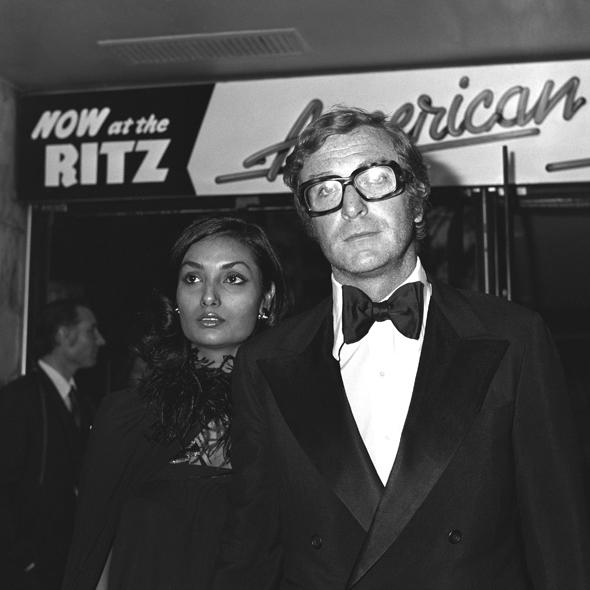 In the '70s we were deluged with beautiful blondes like Margaux, Farrah, Cheryl, and Patti but nobody was buying it. Black was beautiful, and so was Latin: Diana Ross, Raquel Welch, Beverly Johnson, Pat Cleveland, Iman, and Bianca Jagger were clearly the most beautiful women at Studio 54, the world, and beyond.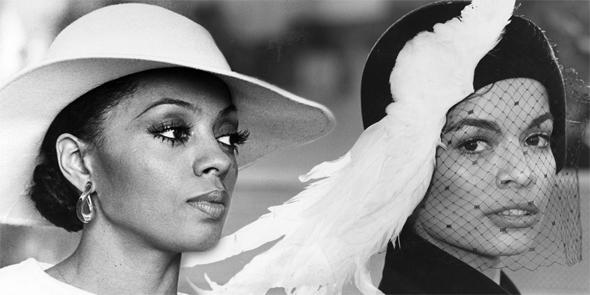 When the '80s rolled around, Studio 54 closed, leaving the field wide open. In swooped lots of TV-star contenders with big shoulder pads, including Linda Gray, Diahann Carroll, Catherine Oxenberg, and Victoria Principal.* My vote for the MBWITW of the '80s? Nastassja Kinski, star of Tess, and One From the Heart. Remember Avedon's snake photo? Case closed.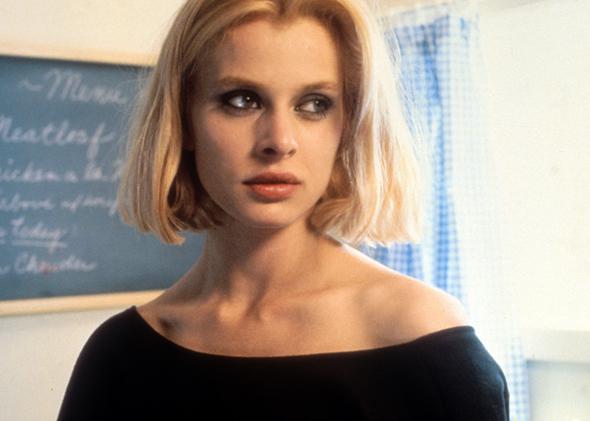 In the '90s we suddenly had beautiful women coming out of our asses: Cindy, Linda, Christy, Kate. The most beautiful? Naomi. And she's still got it. During the recent fashion week the ferociously lovely South Londoner appeared on the Diane Von Furstenberg catwalk—it was a dramatic, unexpected, the-bitch-is-back denouement—and put those pale Ukrainian chippies to shame.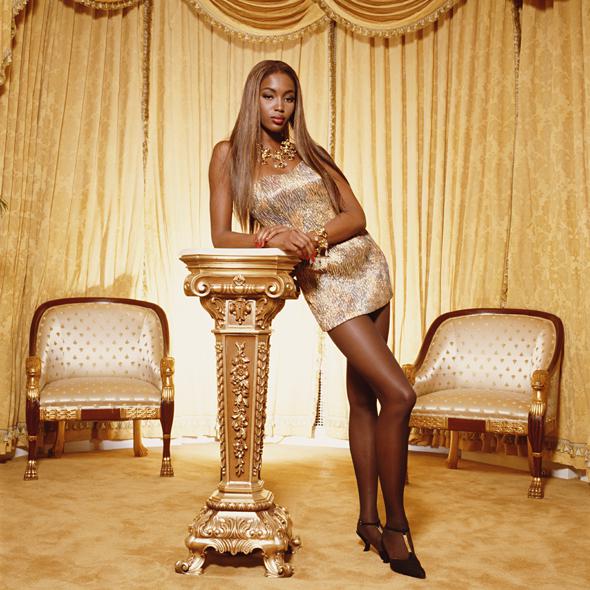 Which brings us right up to date: Today those glamazon models have been replaced by the aforementioned dour, flat-chested, catwalkers. As a result our focus has shifted back to those plankton-guzzling movie stars. It is impossible for us, with our red-carpet obsession, to think that the most beautiful woman in the world might be anything other than an A-lister. Which means we are back in the 1950s, minus the decadent sizzle.
I think we can all agree that it's time to look beyond the red carpet.  No disrespect to Gwynnie and her mugwort muffins, but I feel that the real MBWITW is still out there, skipping about in some improbable location, uncrowned and unfeted. I think we owe it to ourselves to locate her and give her a pat on the head and some kind of goody bag.
Let's work together to find the MBWITW. If you feel you know who she is—your mother/sister/dog-walker/neighbor—then send me a picture. (That's doonan.beautifulwoman at gmail.com.) I will review the entries and pick a winner. The lucky lady will receive a signed copy of my new book The Asylum and a certificate, signed by yours truly, verifying her status as the MBWITW.
Correction, Oct. 4, 2013: This article originally misspelled Catherine Oxenberg's last name. (Return to the corrected sentence.)