You can tell a lot about parents by the names they bestow upon their children, whether they're classic choices, family names or trendy monikers that have nothing to do with their own heritage or culture. (One curious French phenomenon: boys named "Steeve.") Browse paint swatches from many paint companies and you will be struck by a cringe-worthy palette of corny, pretentious epithets that strain to be cute, provocative or edgy and are often embarrassing to say aloud, like Shy Cherry from Benjamin Moore; Masked Mauve from Dulux; or Online from Sherwin-Williams.

But one distinguished and long-running paint company's conversation-starting paint names seem designed to add a layer of intrigue to the colors themselves. Farrow & Ball has long been a favorite of decorators for its water-based, eco-friendly paints made with deep natural pigments. But the British paint company, founded in 1946, has also become known for its eccentric paint names, from the gray-toned Elephant's Breath to a bright green labeled Arsenic to the unforgettably appellated Dead Salmon, a dark peachy pink. Attention-seeking, sure, but these names are rooted in more than quirkiness and come with a back story.

In an email, Farrow & Ball director Sarah Cole told me: "When choosing names for our paint colors it's really important to us that they are emotive; they are as much a part of the color as the colors themselves!"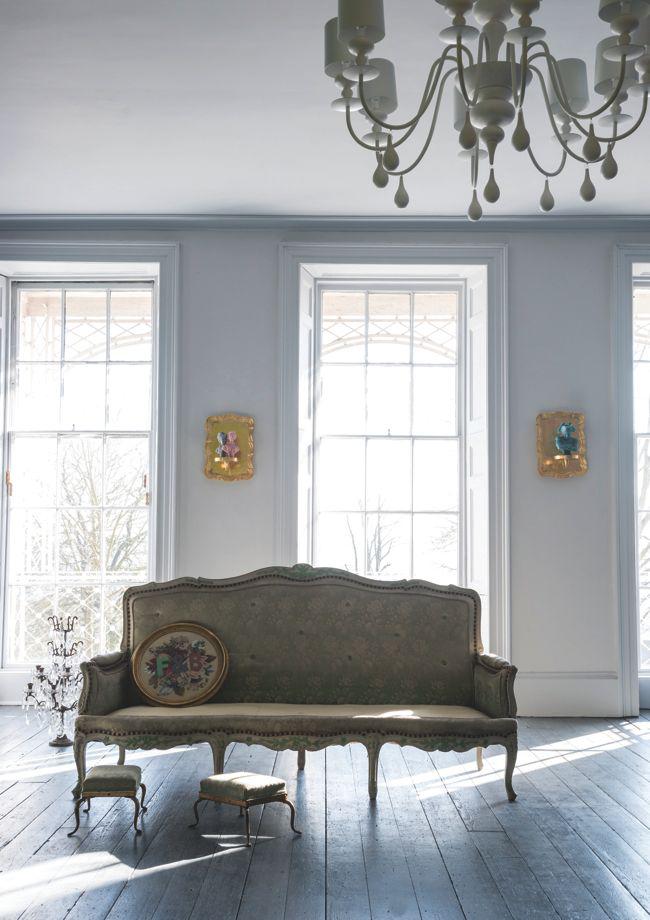 The macabre-sounding Dead Salmon comes from a painting bill for a Kedleston library built in 1805. "The 'Dead' reflected the paint finish used–Dead Flat–while 'Salmon' refers to the warm red tone of the color," Cole said. "The name of our vibrant green paint, Arsenic, makes reference to Napoleon in a playful way. The green verdigris colour was first used as the ground for our Napoleonic Bee Wallpaper; however Napoleon was also thought to have been poisoned by the Arsenic used to make the pigment for his green wallpaper in his bathroom in St Helena."
Cole calls Elephant's Breath "one of our most quirky paint names." But the phrase has a long history. It was used by the legendary 20th-century English decorator John Fowler, and the name has also been attributed to his decorating partner Nancy Lancaster. And in her 2009 glossary of color names, Elephant's Breath and London Smoke, author Deb Salisbury demonstrates that the name has even deeper origins, citing it in various sources starting in 1874, when elephant's breath is described as being all the rage, "a beautiful shade of blue with a sort of mistiness about it." A 1880 reference paints it as "a pale olive-green hue," fashionable in silks a few years prior; in 1909 it becomes a "cool purple-gray." (Farrow & Ball's interpretation is perhaps best described as a warm purple-gray.) Salisbury also quotes E.J. Taylor's Colour-Sense Training and Colour Usage from 1908 on the possible origins of the name, accusing "the Parisian modiste" of inventing "new names for old hues."

"We are also inspired by colors we find at beautiful historic houses," Cole said. "St Giles Blue and Hardwick White, for example, are both named after the homes they were found in. We are based in Dorset, a southern coastal county in England, so we also choose names that reflect our heritage; Dimpse [a pale gray] is named after the West Country term for the fading light at twilight, and Mizzle [a greenish gray] is the local term for the mixture of mist and drizzle."
Cole says that Farrow & Ball often looks to nature for inspiration. Many of this year's colors echo the Dorset landscape, including a richly colored Stiffkey Blue based on "the extraordinary color of the mud" found at Stiffkey Beach in Norfolk.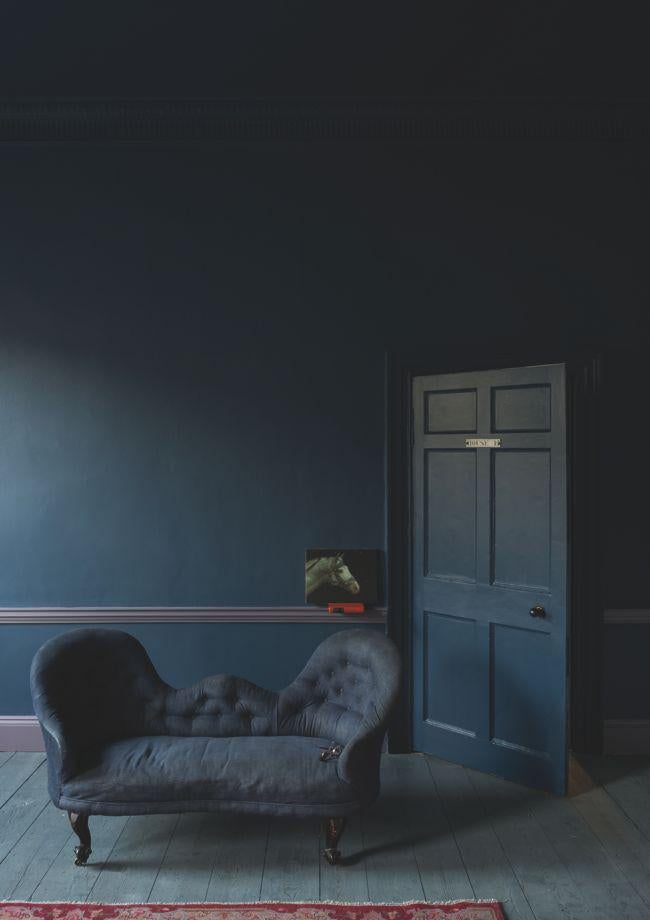 But not all of Farrow & Ball's paint color names are abstract. One of this year's new colors is the plainly named Yellowcake, "a classic bright yellow named to reflect the revival of the 'homemade.'" Similarly bold hues were often used in 1960s kitchens (and my grandmother's vintage bathroom), but Farrow & Ball's Yellowcake has modern-day appeal.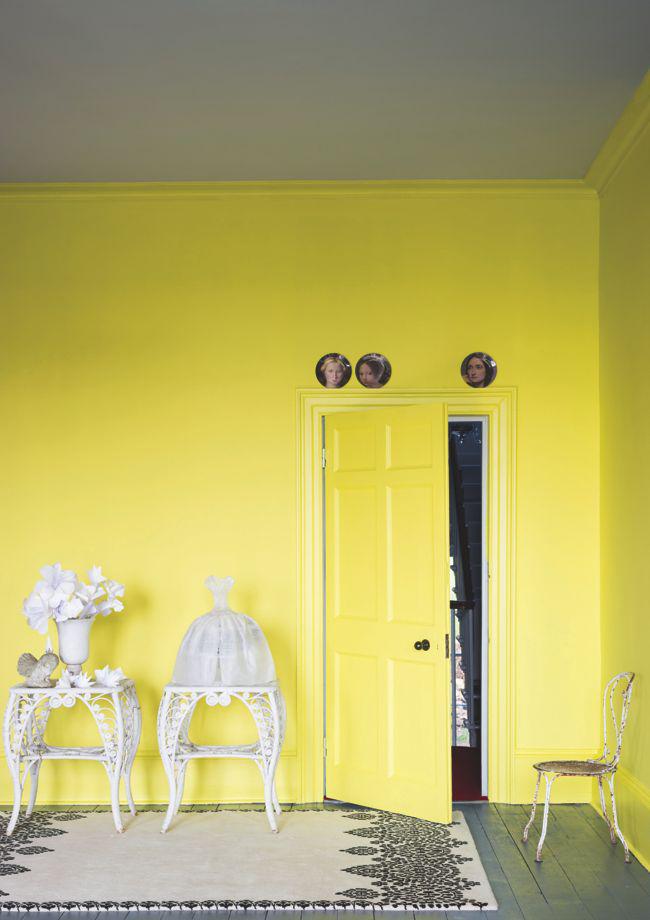 "Colors such as Charlotte's Locks and our new pink shade Nancy's Blushes are named after the fiery red hair and rosy cheeks of people we know," Cole said. "It's a fun, creative process that helps to bring our colors to life."