Michael Bierut and Jesse Reed from design firm Pentagram recently created eye-catching new signage for the grounds of New York City's Cathedral Church of St. John the Divine. The grounds are a popular dog-walking spot, and the campaign uses irreverent humor to deliver a strong message about the unholy problem of dog poop.
For the last several weeks, worshippers and tourists visiting the landmark grounds have been met with bright green signs with white lettering that proclaims: Thou Shalt Not Poop.
"They're pretty open-minded clients," Reed told me. "These were the only options we presented the client and they were approved as is. Something pretty rare in our business!"
Pentagram first started working on rebranding the cathedral in 1999. One project was updating the church's typeface: The church had been using Frederic Goudy's blackletter font from 1928, which Goudy had based on Gutenberg's 42-line Bible; Pentagram asked typographer Joe Finocchiaro to design a new version. Finocchiaro "repointed" Goudy's letterforms to ensure crisp reproduction at large sizes and make it look "cleaner and more consistent, not like a calligraphic pen and ink drawing but more digitized and modern," Reed says.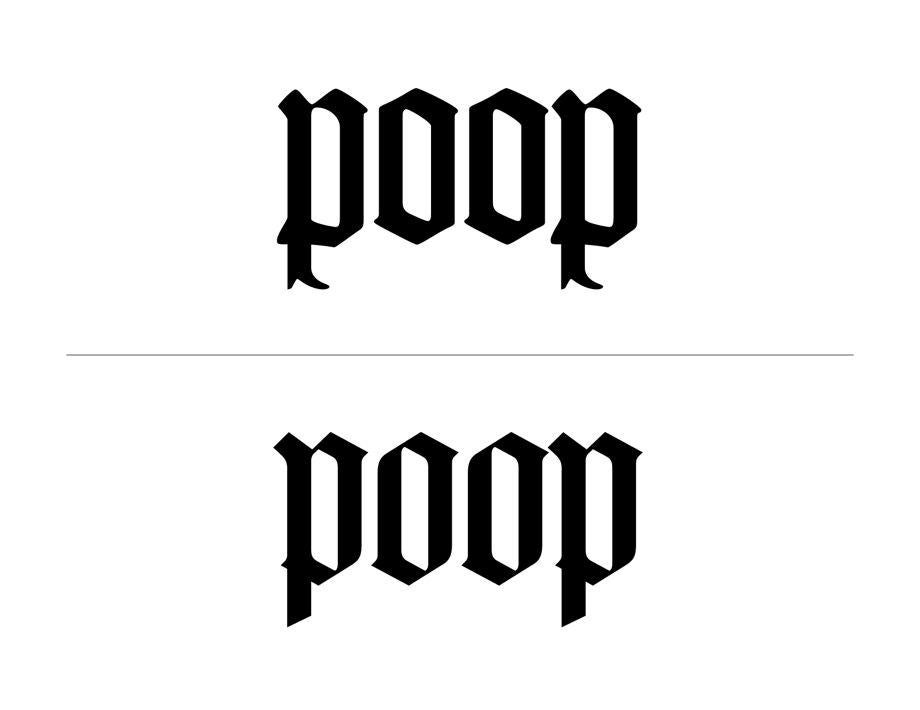 One of Pentagram's overarching goals for the rebranding was to help the organization attract a non-religious younger audience to its cultural events.
"We wanted the copy-writing to be sort of witty and have a double meaning," Reed says, "so we've tried to push them in that sense."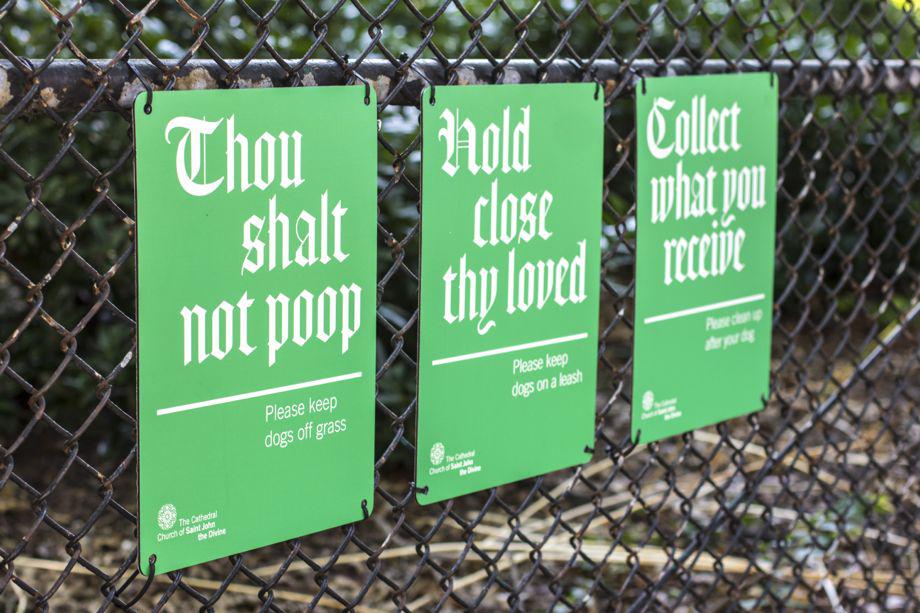 Reed says that the brief was simply to design some new anti dog-poop signs for the lawns. "The most obvious thing you can do is an icon of a dog taking a dump with a big red circle and a line through it, but that's boring and expected," Reed says, "so we just tried to think creatively, to add some character to it and be a little more forward-thinking."
The signs have been a hit, Reed says, and there are plans to produce a series of signs for purchase in the cathedral gift shop to spread the anti-poop gospel beyond the holy grounds.