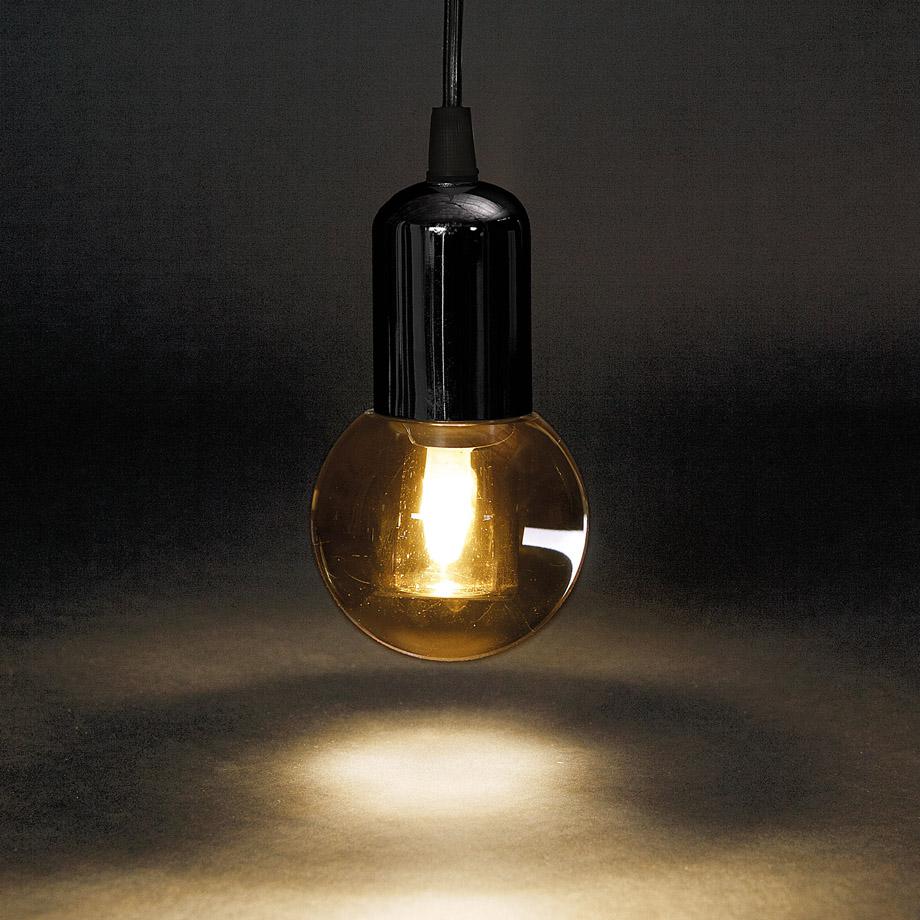 There was a time in recent memory when hanging a bare bulb as a domestic light source suggested a lack of decorative imagination, an absence of house pride, or in the shorthand of cinema, the onset of impending doom. On screen, we've seen them harshly illuminating prison cells, casting unflattering shadows on terrorist bomb-makers, or shot in close-up to show that a dwelling has been pillaged or abandoned.
For most of its history, however, the light bulb has been hidden behind lampshades of every persuasion. Only occasionally has the bare bulb conveyed style rather than squalor. In the early days of electricity, people thrilled with Edison's light bulb wanted to display it as an object of wonder. In the 1960s famous lighting designer Ingo Maurer gave us Bulb, a transparent bulb within a transparent bulb. And recently, of course, the Edison-style filament bulb itself has had a resurgence and become a clichéd fixture in the urban loft and beyond, a symbol of industrial chic that casts a dimly nostalgic retro glow that ordinary light bulbs can't achieve.
But something else has been going on while the urban hipsters of Carroll Gardens and elsewhere have been busy stringing up Restoration Hardware reproductions of early industrial string lights. What began as a nod to our industrial past has taken on a design life of its own, with designers harnessing some of the pared-down charm of the bulb on a string and propelling it into the future, with decidedly contemporary results that are anything but austere.
The LED-powered Crystaled light bulbs from Seletti (above) come in different shapes and colors and are designed to play up the charm of a familiar light bulb shape while offering the technology and energy-saving properties of an LED.
Danish collective Muuto has brought its "new Nordic" design sensibility—and a pop of color—to the bare-bulb trend. Muuto's contemporary E27 light, designed by Mattias Ståhlbom, comes in 12 bright hues of silicone rubber. Ståhlbom says it's all about beauty in simplicity and argues that nothing can compete with a "naked bulb."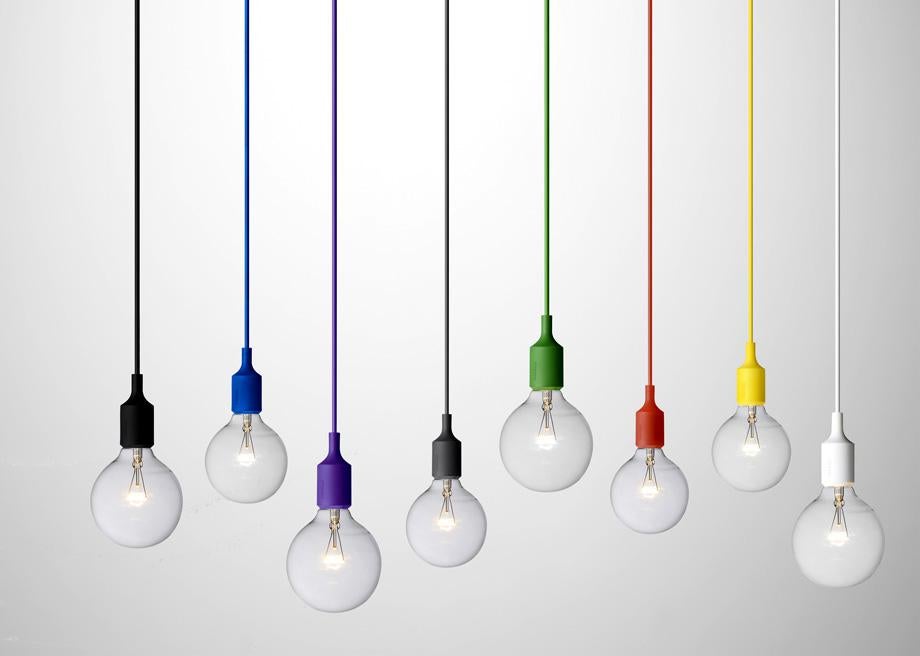 British designer Lee Broom's ornamental, hand-blown Crystal Bulb pairs the crystal-cutting craftsmanship of a formal chandelier with the basic bulb-on-string silhouette.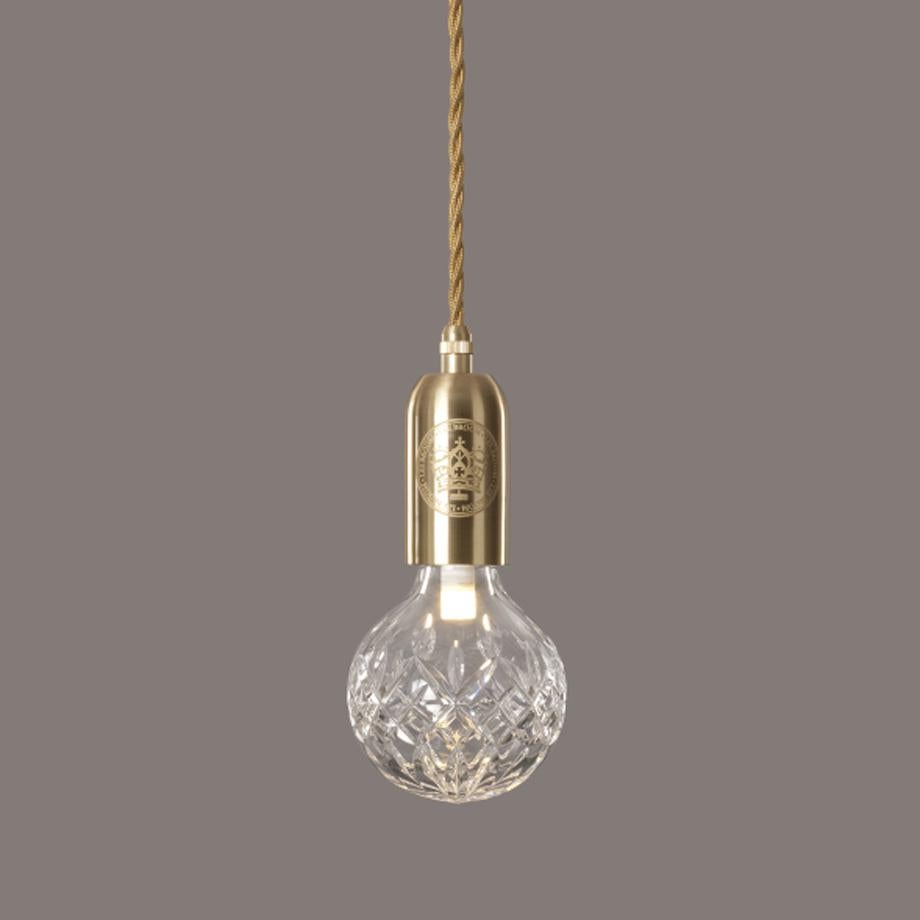 British-based Plumen calls itself "the world's first designer energy saving light bulb" and—unlike most compact fluorescent bulbs—was designed to be shown off. Its bent glass tubes make the bulb look different from every angle.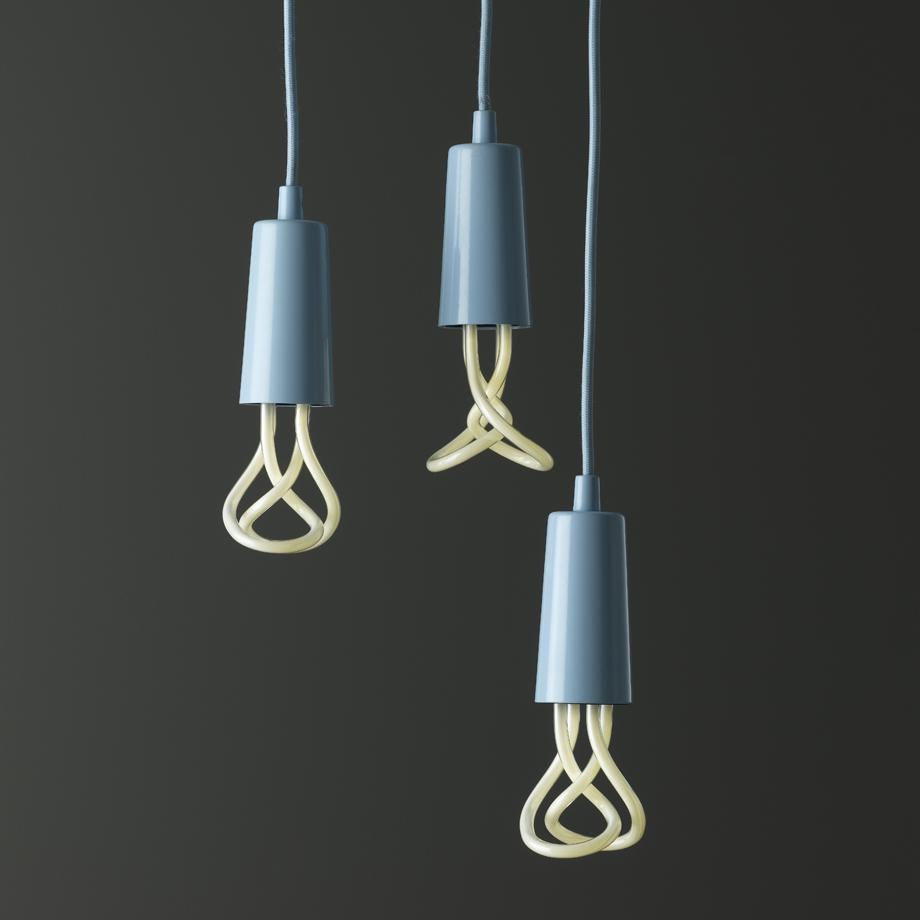 But the current mother of all Edison bulb-style mash-ups might be the illuminated mind game that is the King Edison Pendant Lamp designed by Young & Battaglia for Mineheart and unveiled at the Milan Furniture Fair this spring. It features a miniature brass chandelier inside a hand-blown 8-inch-tall clear glass light bulb suspended from a silk cable–and comes with a royal price tag of just over $750.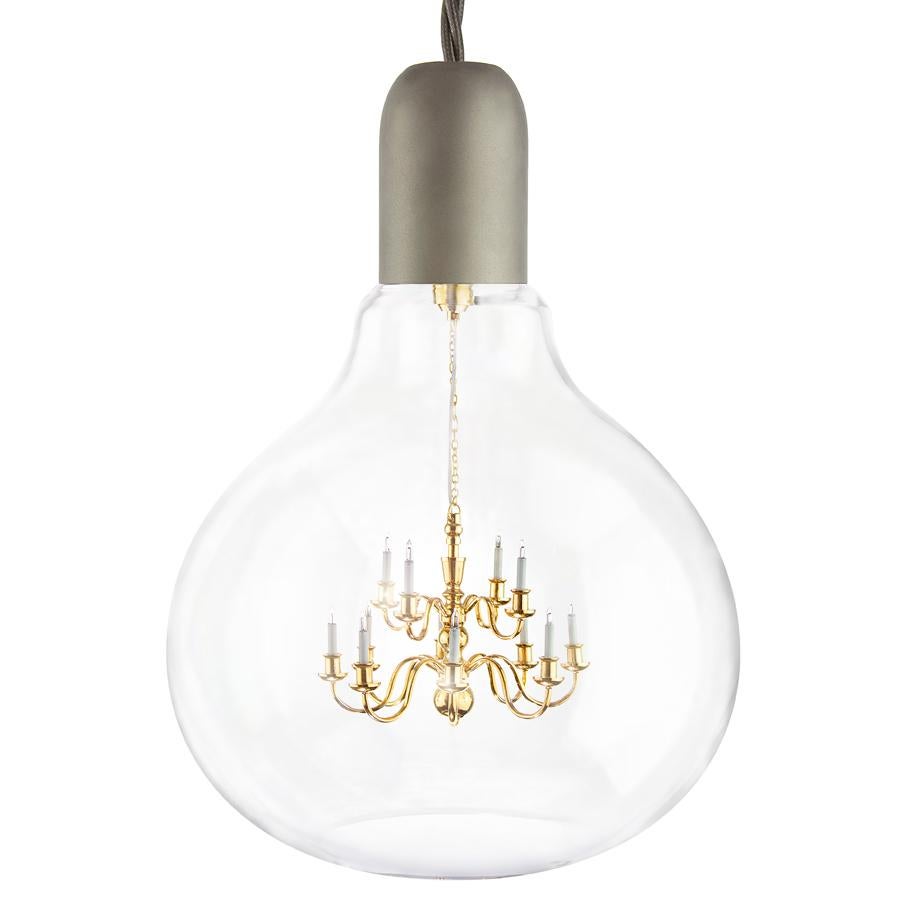 ---