Local governments in Italy and France are attempting to entice Europeans with a taste for San Pellegrino and Perrier to kick their bottled water habit not with a ban but by offering a reward: innovative public sparkling water fountains that produce free fizzy water on demand.

Inspired by Italy's many sparkling water fountains, the French capital inaugurated its first in the Jardin de Reuilly in the 12th arrondissement in 2010. The fountains are engineered to tap into the local water source, cool drinking water to a precise temperature using an ice block, then pump in carbon dioxide to produce the bubbles.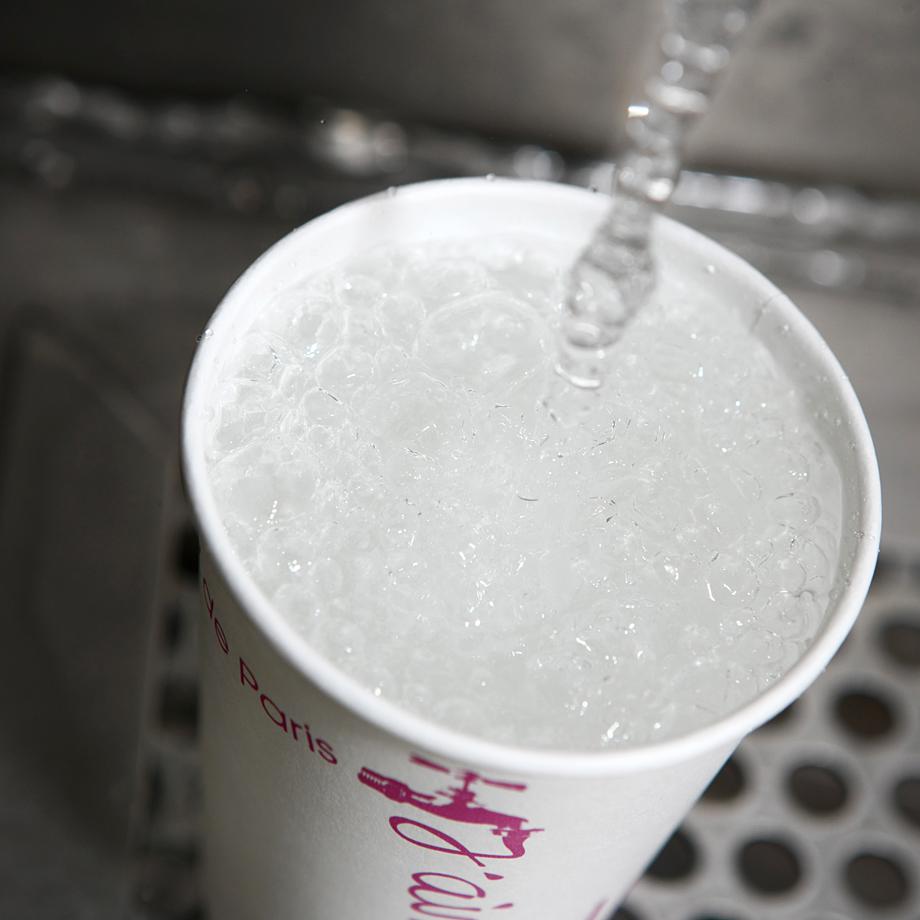 "We thought it was an original idea with a playful sensibility," Pauline Nicot from Eau de Paris, the publicly funded organization that manages and promotes the city's water, told me. The city has since rolled out two additional fountains, with three more on the way by next year.
The design of the fountains themselves is still a work in progress. One fountain is wedged into the side of the Eau de Paris headquarters with a fuchsia sign and a hand-scrawled graphic urging passersby to sample the city's very own "grand cru."
The other fountains are located in city parks, housed in wooden kiosks that are a far cry from the 117 Renaissance-style Wallace Fountains that have been an emblematic bit of Parisian scenery since the late 1800s. (Today Paris has around 1,200 drinking fountains in total.)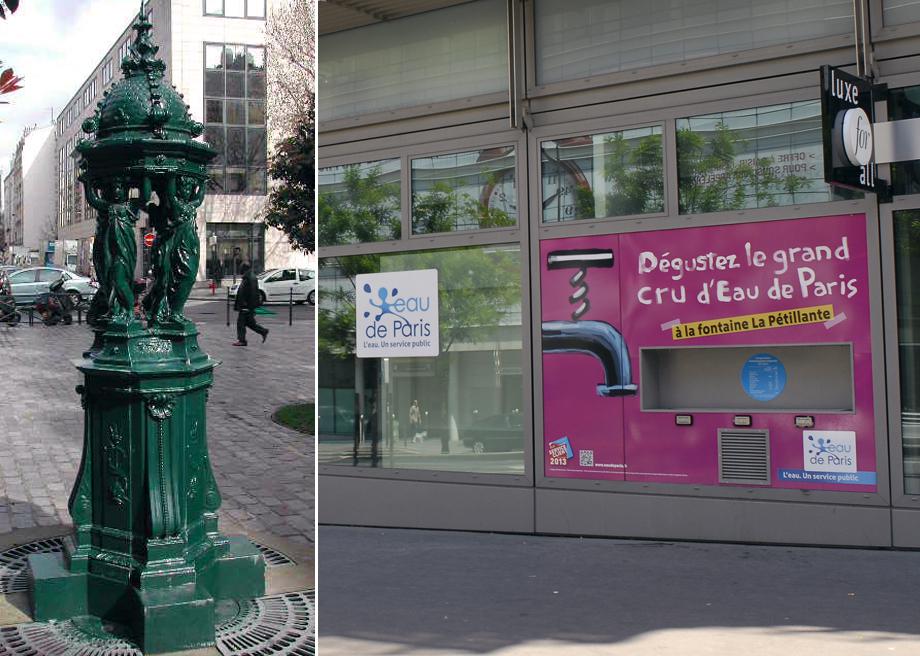 Nicot says that Eau de Paris is working with a private engineering firm to develop a more compact and easily transportable operating system, and hopes that eventually the fountains will spread to every neighborhood in the city.
But until the day when a high-profile designer is commissioned to create a more distinctive visual identity for the fountains, the newest watering hole at the André Citroën park in the 15th arrondissement has a vending machine that sells 3 euro reusable water flasks to fill up and go, designed by Philippe Starck.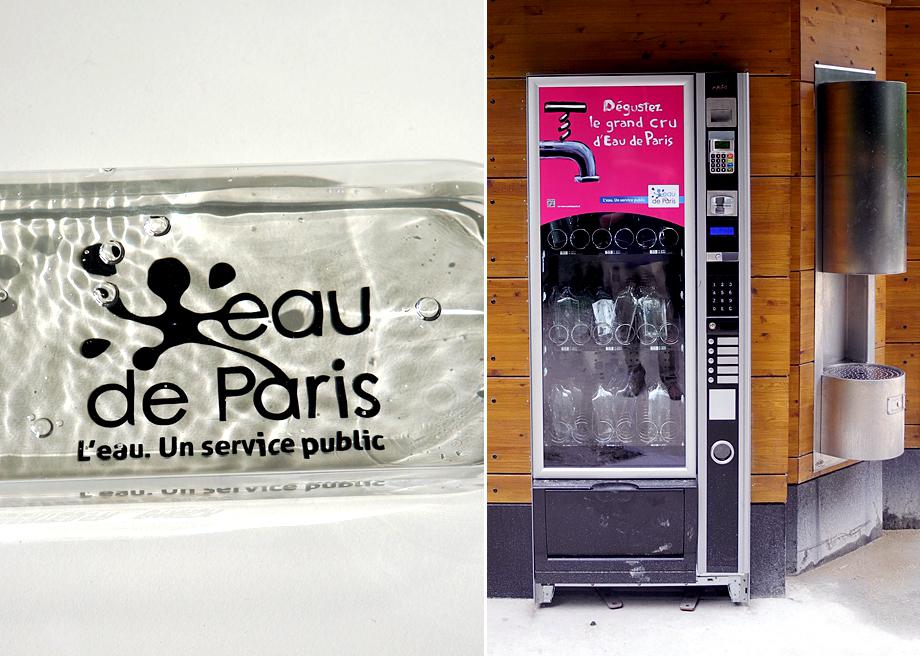 The concept of sparkling urban water fountains has spread beyond Italy and Paris to the northern French city of Lens, Brussels, and the Australian city of Perth which tested out a paid model earlier this summer. Next up? Maybe New York City's next mayor will further Michael Bloomberg's efforts to green the city and wean New Yorkers off soda by installing carbonated water fountains in Central Park.