Marissa Alexander, a Florida woman who was sentenced to an unnerving 20 years in prison for firing a warning shot that didn't hurt anyone, received some heartening news this week: Her conviction has been overturned, and she's getting a new trial. Alexander's case came to prominence in the wake of the George Zimmerman trial, used by activists opposed to "stand your ground" laws to point out how inconsistently they are applied. The police initially failed to charge Zimmerman with murder, using "stand your ground" as a rationale. Alexander, on the other hand, has a story closer to the ideal self-defense experience "stand your ground" is supposed to cover: She claims her husband was chasing her through the house, beating her, and threatening her life. She fired a shot into the ceiling, hitting no one, but was arrested anyway. 
The case created a national outcry, with Alexander's supporters suggesting the "stand your ground" law was being selectively applied on racial grounds. (Alexander is black.) The case also highlights some of the problems facing victims of domestic violence. Alexander already had a protective order against her husband, Rico Gray, when he allegedly flipped his lid, nine days after their baby was born. Alexander's case is not unique. As Melissa Harris-Perry reported in May, there are a number of women behind bars in this country who acted in self-defense against domestic violence. Could it be that the legal system is biased against battered women who buck the stereotype of the quivering, defenseless victim?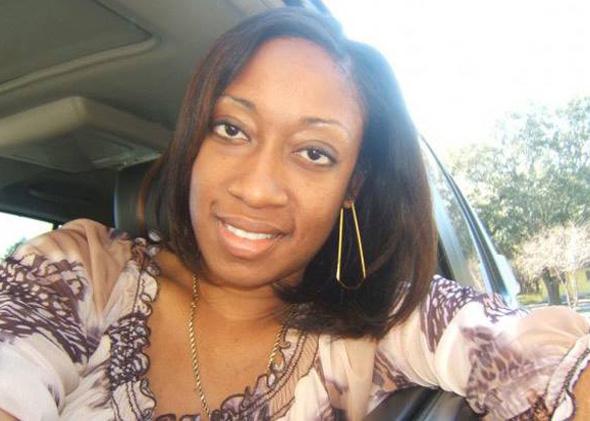 The original prosecutor in the Alexander case—the same woman who failed to convince a jury of George Zimmerman's guilt—disputes Alexander's claim of self-defense. "She put a round in the chamber, and she fired that shot out of anger, not fear," Angela Corey told the Washington Post, arguing that Gray was de-escalating and signaling that he was going to leave the house when she fired the gun.
But now Alexander has another chance. Judge James H. Daniel ordered a retrial, arguing that Alexander had been held to too high a standard to prove self-defense. "The defendant's burden is only to raise a reasonable doubt concerning self-defense," he wrote, which is incidentally how the jury ruled in the Zimmerman case. "The defendant does not have the burden to prove the victim guilty of the aggression defended against beyond a reasonable doubt." Unlike in the Zimmerman case, where the victim was dead and unable to testify, Alexander's version of events will have to go up against her husband's. We'll soon find out if that will make things harder for her than it was for Zimmerman in establishing reasonable doubt.