An outsider's view of Iran is largely shaped by news footage from the streets. But how many of us could conjure up an image of what a typical Iranian household might look like?
Enrico Bossan, head of photography at Fabrica, Benetton's Treviso, Italy-based communication design and research center, asked 15 young Iranian photographers to answer that question. The resulting book, Iranian Living Room, peers behind the curtains of domestic life. Not since The Daily Show's Jason Jones went "behind the veil" in 2009 to visit with an Iranian family has the world had such an intimate glimpse of Iranians at home being themselves.
"The living room is a place where you can feel free," the book's introduction reads, "a space where you are not subjected to perennial observation or the control of others and are beyond judgement; a place where you are free to be yourself and not obliged to act out a role imposed on you by other people and society."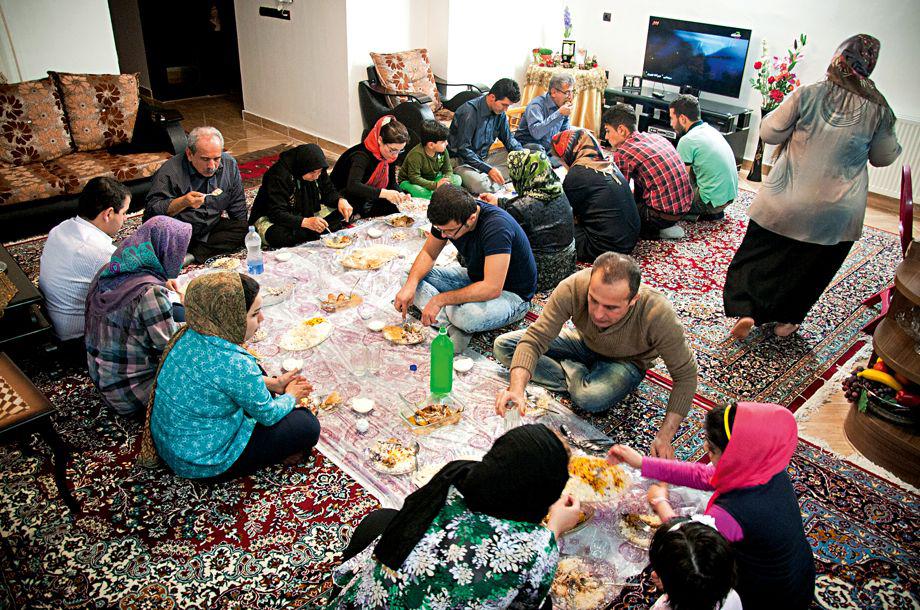 Iranian Living Room portrays everyday home life for Iranians from a range of cultural, economic and religious backgrounds. It features portraits of Iranians of all ages, from large families to young singles. (In Iran, 60 percent of the population is under 30.)
In the more than 30 years that have passed since the Islamic Revolution, notes photographer Ali Tajik, "a rift has been created, even between families of the same economic and social class who view daily life in very different ways. This divide is clear and blatant not only in the wildly different and discordant way people practice religion, but also in the different ways they interpret culture, education, clothing and rituals in general."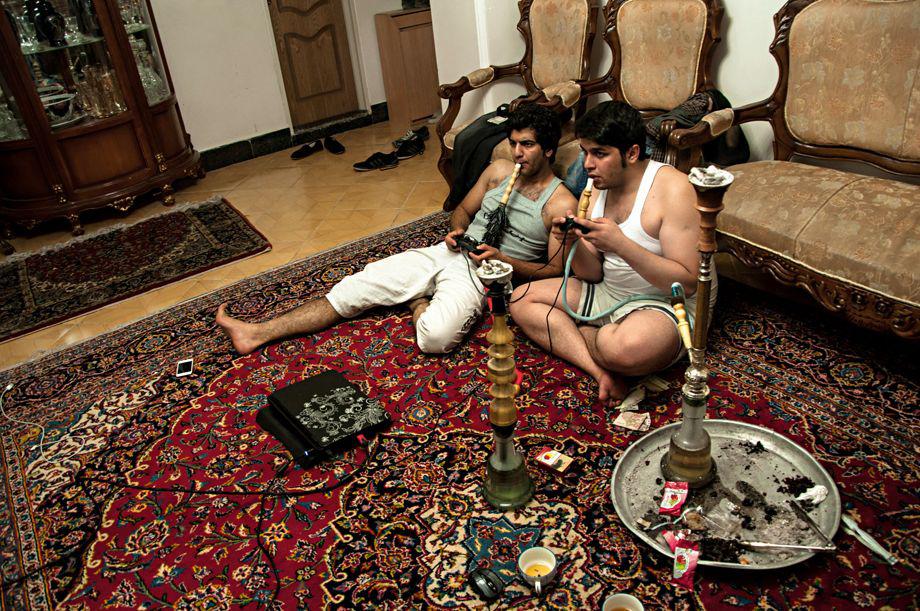 If the contents of the book reveal an Iran that is seldom seen, the design of the book itself was inspired by that most iconic and recognizable of the country's domestic objects: the Iranian carpet.
Each of the book's limited edition of 500 copies is beautifully bound with a hand-stitched multi-colored spine that is color-coded for each of 15 chapters by a different photographer and is meant as a whole to represent the interwoven strands of an Iranian carpet. The book's cover is a pared down interpretation of an Iranian carpet translated into a bold contemporary graphic.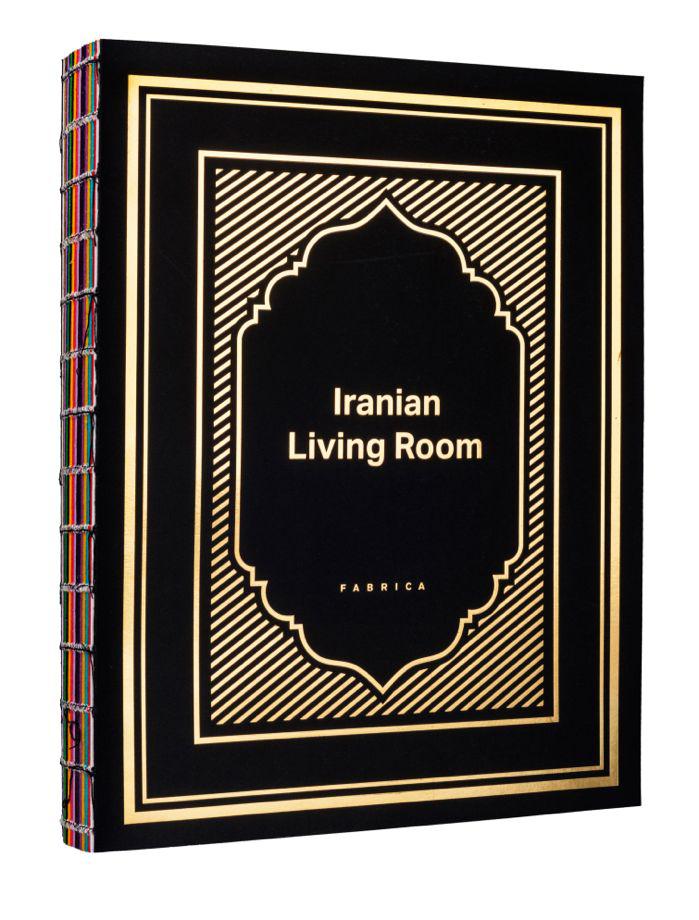 "Where much life on the street is presented by the world's media as foreign and inhibited, behind these closed doors the lens captures a life that is immediately recognizable in all its untrammelled richness," the book's editors write. "It is both far away and close to home. These vignettes are framed by young photographers who, through their own storytelling, might help change the stories we tell about Iran."