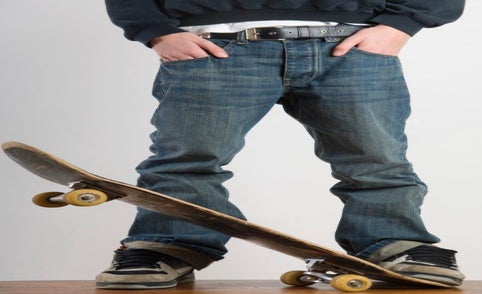 Earlier this summer, the cops of the TNT series Major Crimes investigated the murder of Michelle, a transgender teenager. The plot of "Boys Will Be Boys" revolved around the girl's immediate family reacting to her transition in different ways. Some members supported her completely, while others were upset about the expense of her medical treatment and the disruption she brought on the family.
No one watching Major Crimes could mistake the story for fact, and while the episode treated the subject of transgender kids with remarkable sensitivity overall, I worried that it might leave the impression that transgender children break up families. Having a child who is bullied—as the fictional victim was in Major Crimes—does put a strain on a family, but so does having a kid with a condition that requires medical treatment; that doesn't mean we should blame the victim. What's more, a child with a talent for tennis or gymnastics would also bring expenses and perhaps require the family, or part of it, to relocate.
I was reminded of all this today when I saw the Canadian Press story about Wren Kauffman, an 11-year-old from Edmonton, Alberta, who will be going back to school this week as an out transgender boy. The video that accompanies the piece is astonishing; Wren is one of the most confident and charismatic 11-year-olds I've ever seen. He talks about always feeling certain that he was a boy, about standing up to teasing—"People tease me right now and I can handle it. The way that I like to look at it is that they're just practice for the real jerks in life," he says—and about deciding to go public about being trans. (According to the piece, Wren has already started drug injections to delay female puberty; at 16 he can decide whether to start male hormones, and at 18 whether he wants to pursue sex reassignment surgery.)
While Wren's parents are clearly extraordinarily supportive, it was especially great to see that his sister, Avy, is, too. In fact, it was Avy telling her mom that Wren "REALLY wants to be a boy" that made her mother accept that reality. If any of the more than 5 million people who watched the "Boys Will Be Boys" episode of Major Crimes are wondering if transgender kids have a negative effect on families, they'd be well-advised to check out this video. 
---