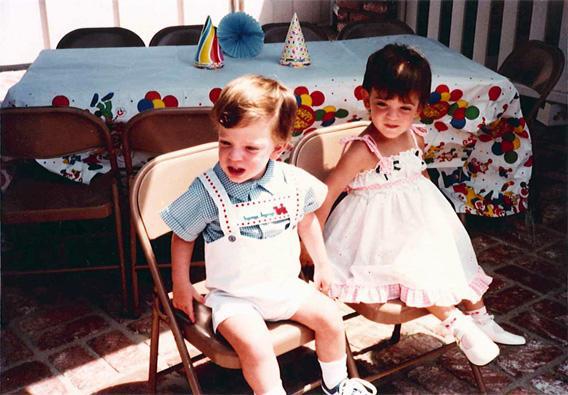 Sara Kushnick was 3 years old when her twin brother, Samuel, went to the hospital with respiratory troubles. He had always been the sickly one of the pair, subject to inexplicable earaches, sore throats, fevers, growing more slowly than his robust sister. Finally, his short lifetime of medical problems was diagnosed. He had AIDS. He died on Oct. 13, 1983, days after his diagnosis, becoming one of this country's first pediatric victims. He and Sara had been premature, and both had gotten blood transfusions from multiple donors; only Sam's was tainted. When Sara was 8 years old, her father, Jerrold Kushnick, died at 57, less than two years after being diagnosed with colon cancer. Then, days after Sara turned 16, her mother, Helen Kushnick, succumbed at age 51 to the breast cancer that had stalked her for almost a decade. By the time she was a junior in high school, Sara had lost her entire immediate family.
I had met Sara once, very briefly, when she was a little girl, and in the many years since, I wondered what happens to someone who has suffered so much so young. I hoped she'd had loving people to take her in and that she had turned out all right. I worried how easy it would be for things to go wrong. Then recently, I decided to see if I could find out.
Sara's parents had been partners in their entertainment management company, and after Jerry's death, Helen carried on solo. Her primary client was a young comedian, Jay Leno, whose career she had carefully nurtured. Helen had positioned Leno as Johnny Carson's heir apparent, and even before the legendary Carson announced his retirement, she had gotten NBC to secretly sign a contract naming Leno as his successor. Helen would be the show's executive producer. She had been raised in a working-class family in Harlem, N.Y., dropped out of community college, and started out as a secretary. Now she was one of the highest-ranking, most powerful women in the entertainment industry.
When Helen became The Tonight Show boss 21 years ago, I was a freelance journalist living in Los Angeles. I got an assignment to profile her for (the now-defunct) Working Woman magazine. I spent a day at her office, and then she let me visit her fabulous home in Hidden Hills, Calif., a gated community whose residents have included Jennifer Lopez and Sean Penn. After our arrival, 11-year-old Sara came in dressed in equestrian gear—she was an accomplished young horsewoman. She was bubbly and delightful and told me that "Uncle Jay" was a frequent guest at their house; he would come over for dinner and make her laugh.
But after only four months on the job, Helen was fired, banned from the lot in a showdown with the network bosses. They said her feuds, temperamental explosions, and punitive booking practices were threatening the show. She'd expected Leno to leave with her—at Jerry's funeral he repeated the deathbed promise he'd made to look after Helen and Sara—but he stayed. Afterward I'd read and heard Helen's interviews in which she acknowledged that she was a forceful personality but asserted that the entertainment business' boys' club just couldn't tolerate a powerful woman. It was a much-written-about fall, including a best-seller, The Late Shift, by New York Times reporter Bill Carter, which was made into an HBO movie with Kathy Bates as Helen. Then, in August of 1996, I saw Helen's obituary in the New York Times.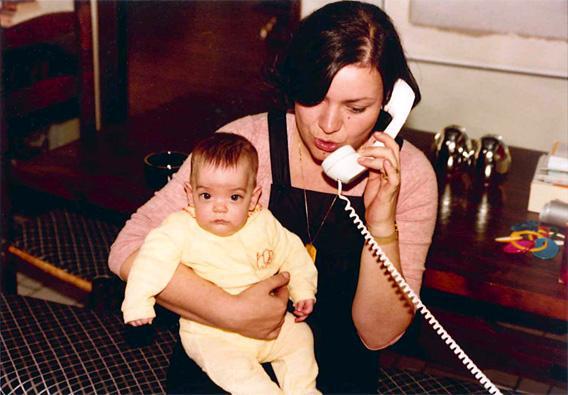 When Leno's real and final retirement from The Tonight Show was announced this year, I decided to search for Sara. It took only minutes on the Internet and there were the outlines of her life. She had taken her husband's name and was now Sara Gorfinkel. She was 32 years old, the mother of two little girls, the director of a Jewish philanthropic foundation. And we lived about 20 minutes from each other in suburban Maryland.
I got in touch and said it was a relief to see what looked like the outlines of a happy personal and professional life. Sara confirmed that her life is good. She agreed to let me spend time at her office and her home, just as her mother had more than two decades ago. When Sara greeted me at the door of her house, I could immediately see the resemblance to her mother. Sara has inherited Helen's large almond-shaped eyes—Sara's are agate green, Helen's were brown—and her strong nose. She has masses of dark hair and a quick smile. Her two adorable girls, Nora, 3, and Raia, 1, came toddling over, and there were Helen's eyes appearing on yet another generation. Sara and her husband, Ron Gorfinkel, were preparing for a move, so much of their household goods had been boxed up. As Sara took me for a tour, we stopped in Raia's room, where on the wall was a family tree illustrated with photographs. On it was her brother, Sam, a sandy-haired boy with down-turned blue eyes like those of his father. "It's really important to me that my children know my family," Sara says.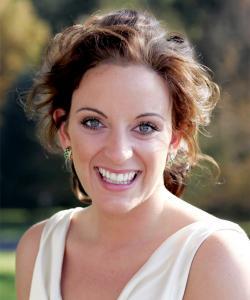 She says as she's become a parent and been named the head of an organization, she's been acutely missing her mother's counsel about these milestones. "The loss of my mom at 16 is not the same as now as a 32-year- old," she says. Then she adds a wry observation: "On the one hand, I don't have anyone telling me how to parent. On the other hand, I don't have anyone telling me how to parent."
Sara recalls the day after Nora was born she called one of her mother's few friends who has stayed in her life, entertainment executive Jane Rosenthal, crying hysterically: "I was really, deeply missing my mom. Jane got on a train and came down." Sara needed someone to tell her she could do this, that her instincts were right. Jane, who has two daughters of her own, recalls, "I showed her how you get the onesie over her head. How you do the diaper one-handed."
It was time for Nora's ballet class at a nearby school, so we went together and sat on a bench outside the classroom. I'd brought the copy of Working Woman, and Sara read the profile of her mother, annotating it with her own memories. There was a picture of her mother stroking one of her horses, so I asked her to start there—after all, the last time I saw her, she was coming in from the stable. Sara says she doesn't tell her story to everyone. Of course those close to her know, but with acquaintances when the subject of family comes up, she says, "I never lie," but to deflect inquiries, she sometimes says, "My family is still in California."
Like a lot of girls, Sara was enchanted by horses. When she returned from summer camp at age 9 and said she wanted to ride, her mother didn't sign her up for lessons—she took Sara to buy a horse. Eventually she had 10. "My mother never did anything a little bit," Sara laughs. From an early age, Sara, like her mother, possessed an unusual focus and determination. Most girlish enthusiasms are passing things, but Sara spent every summer from the time she was 11 to 16 in Kentucky training. She lived at a motel and was supervised by a babysitter at first, later her trainers. When she was 13, she won the world grand championship in her division at the American Saddlebred Competition.
We are interrupted when the precocious Nora bursts out of the room with two announcements. One, she has to go to the bathroom. Two, "My name is Nora Helen!" Her mother laughs and replies, "You certainly are Nora Helen."
There is a fable-like quality to the first half of Sara's young life, the wealth and privilege, shadowed by misfortune and death. She says, "I have vivid memories of seeing Jay one time after Mom was fired. She probably forced him to do it. I sat on his lap. He said everything would be fine. It wasn't fine." It was the end of a brief time in Sara's young life of things being fine.
Helen threw herself into domesticity. "There was a short period of her making my lunches. She entered a baking contest in Hidden Hills, but the dog ate it. She was making me elaborate fruit smoothies. She was bored out of her skull. It wasn't comfortable for either of us," Sara says. The would-be idyll soon ended. Helen was sick again, the cancer snaking its way through her body. She had become a pariah in Hollywood, nearly all her friends had fallen away. Both she and Jerry had been from the East Coast. Jerry had two grown daughters who despised Helen and had no relationship with Sara. Helen was estranged from her brother, her only sibling. Still, Helen decided to go back to New York, where Sara could at least reconnect with the remnants of her family.
Sara had just graduated from eighth grade when they moved. Helen knew her prognosis was grim, but she and Sara had a single talk around the time of the move about what would happen if Helen died and where Sara would go. In New York Helen continued with her usual bravado, and even those closest to her didn't know how grave her condition was. So there in an apartment in New York, where neither wanted to be, were two tough females, one middle-aged and dying, the other a teenager uprooted from everything she had known. They were miserable. Sara says, "There is no exaggerating my mother's temper or her ability to see things as black and white."
During a fight two months after the move, Helen screamed to Sara that she should send her to boarding school. Sara replied that was a great idea, got a guidebook, and told her mother she wanted to go to one she had found in Missouri, a location that put her close enough to her beloved horses, boarded in Kentucky. Her act of defiance became a salvation. Thomas Jefferson School in St. Louis was a haven for her. She was leaving her mother behind, but her departure spared her the grueling task of watching Helen decline, day by day, for the next two years.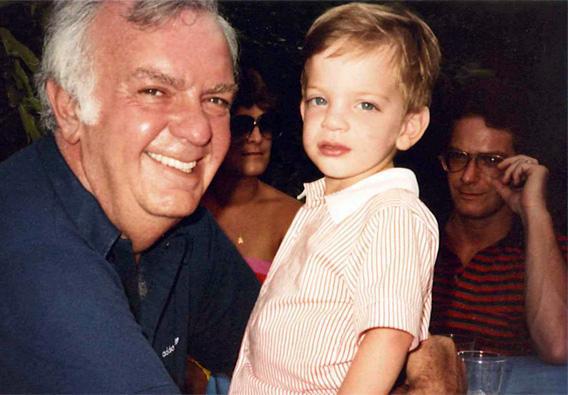 Sara observes that her father died when she was at an age that he could do no wrong. He was the coach of every team she was on. He was her connection to Judaism—Helen had been raised Catholic and converted for her marriage—and Sara remembers him taking her to synagogue and singing the prayers: "He had a beautiful voice." By the time Helen was dying, Sara was at an age when a mother could do no right. "I was mad at her for being sick and usual mother-daughter things," she says.
Jane Rosenthal was one of Helen's few friends to stick by her. With Helen back in New York, Rosenthal, a co-founder with Robert De Niro of what's now Tribeca Enterprises and its CEO, was able to visit her and was one of the handful of people with whom Helen discussed the inevitable. It was typical Helen, no self-pity, no fear. Rosenthal slips into Helen's voice—lower, brasher, faster—as she quotes her: "I've taught Sara everything she needs to know now. So if she needs anything, she can call you. But I've taught her everything." Rosenthal says of Helen's assertion: "She had to feel she had completed her job. That it was OK to go."
The summer before Sara's junior year of high school, she went on a school trip across Europe. It was the days before instant and constant communication, so she sent a postcard to her mother saying she had arrived in London, not knowing that by then Helen was slipping in and out of consciousness. When Sara finally got to New York, she went to her mother's hospital room with a pack of cigarettes, and the two had a smoke. "The nurse came in to chastise us. I was going to apologize, but my mom said, 'I don't know what you're talking about,' " Sara says, smiling at the subversive memory.
By August things were so bad that there was nothing the hospital could do, and Helen was moved back to the apartment. Sara wanted to get back to her school, to her life. She says of her younger self, "I had the attitude, 'This is inconvenient for me.' " Then 10 days after Helen's 51st birthday, she was gone. Sara called Rosenthal, who took her shopping for a dress for her mother's funeral. Helen's body was flown back to Los Angeles, and Sara and her mother's cousin, Joan Licursi, who had always been a kind of Mary Poppins figure for Sara, buried Helen next to Sam and Jerry. Sara spoke at her mother's funeral. Entertainment Weekly quotes her saying, "You never quit, Mom. Perhaps they'll say you finally gave up. But I know, Mom, giving up is not what Kushnicks do."
Now she was 16 and on her own. "In some ways I'm lucky it's a blur," she says. She remembers arriving back to school and talking to her guidance counselor, Boaz Roth. He said to me, "Miss Kushnick, we will get you through." She says her school, horseback riding, and Roth gave her stability and focus. But there was the matter of who was going to continue to raise her.
Helen had designated an old friend of Jerry's to be Sara's guardian. The idea was that this would be a connection to Sara's father and to Judaism. But Sara barely knew the man and rebelled at the idea of being taken in by a stranger. She called Licursi, always known as "Cousin Joan," and asked if she would be her guardian. "By 1996 there was no other competition for me," Sara says. Joan, two years older than Helen, had been briefly married, long divorced, and had no children. She had been the family's other successful woman, her career in marketing taking her to senior vice president at Burson-Marsteller. Licursi, who resembles Helen and has her same boisterous laugh, had hoped she would be the one to care for Sara, and the legal handoff was quickly done.
"So there was Cousin Joan and the Cousin Joan network," says Sara. "I was so grateful for what she gave me. Her friends say that I gave her meaning and purpose. And now the girls are here for her."
Sara puts her finger on a passage in the Working Woman story where I asked Helen how she kept from crumbling. "Did I have an alternative?" Helen had said to me. Sara nodded her head. "There isn't one," she says. "That's how she always approached our life together and how I would continue without her. Persevering is of primary importance."
—
Sara was 23, a magna cum laude graduate of Gettysburg College, now studying for a master's degree at Georgetown. She had just been chosen for a summer fellowship in New York with the American Jewish Committee. All the fellows were invited to Washington, D.C., for a conference held at the Capitol Hilton. As she entered the lobby laden with bags ("I'm a chronic overpacker"), a security agent in a suit, dark glasses, and earpiece came over to her and asked if she was with the man in front of her. A little freaked out, she said no. The agent explained he thought they were together and the man was making her carry all the bags, which infuriated him.
The agent was Ron Gorfinkel, and as he says, "I've been carrying Sara's bags ever since."
Gorfinkel was then 27 years old, an Israeli who had just finished a stint providing security at the Israeli Embassy. (He now co-owns Royal Airport Concierge Service, which handles airport transfers for high-end travelers.) He got Sara's phone number, and on one of their early dates, a Rolls-Royce drove by, and he remarked upon it. Sara said that when she was little her father drove a Rolls, so Gorfinkel asked what her father was doing now. And so it went, as he asked next about her mother, about whether she had any siblings. He said to me of that conversation: "Excuse my English, but I'm thinking, 'Is she fucking with me?' Because who had heard a story like this?"
During her courtship with Gorfinkel he took her to Israel for the first time to show her off to his family, to help her understand where he came from. While there, the two went on a tour of the Chaim Sheba Medical Center outside Tel Aviv. In 1985 Sara's parents had endowed the Samuel Jared Kushnick Pediatric Immunology Research Center there. Looking into the laboratory named for her brother, full of busy people trying to cure childhood illnesses, was a profound moment for her. She felt that for all her parents' worldly success, their getting to the top in show business, their real legacy was here. "It all clicked. I need to work in philanthropy," she says. "You see a need, and you fix things."
What the Kushnicks confronted in the aftermath of Sam's death is a dispatch from a cruel, calamitous time. It started with the refusal of the hospital, Cedars-Sinai Medical Center, where Sara and Sam were born and where Sam died, to even acknowledge the cause of his death, let alone their culpability in it. The hospital wanted to list pneumocystis pneumonia, but the Kushnicks insisted his death certificate say AIDS. Helen and Jerry dedicated themselves to finding out what had gone wrong, if other children were infected (there were dozens from Cedars alone), and how to prevent further catastrophes. They met with stonewalling and denial every step of the way, from the hospital to the Red Cross to the government. When Sam died, there was no category for pediatric AIDS, so the Kushnicks were told his death would not count in official statistics.
Despite overwhelming grief, the Kushnicks brought attention to the dangers of contamination in the blood supply, the need for better research and treatment, and the horrible stigma and ostracism endured by AIDS sufferers. Eventually a report by Surgeon General C. Everett Koop on pediatric HIV infection issued in 1987 was dedicated to Sam "in testimony of how much 'his life has counted.' " It included an essay from Helen on a parent's perspective. Helen wrote:  "In 1983 my family's decision to go public with our story seemed courageous. To us, it was simply a question of not having a choice. It was clear to us then that AIDS was not a homosexual disease, but a virus." It's a truism now; it was a manifesto then.
Helen described how Sara, thriving and free of the virus, was thrown out of her preschool in a wave of hysteria. Two years after Sam's death, no private school would allow Sara to be admitted to their kindergarten, despite repeated testing showing she was not infected with HIV. Helen wrote, "The most horrendous part of this disease is fear and rejection. It is hard enough for an adult to cope with and impossible to explain to a child."
Helen and Jerry relentlessly fought the powers that be to bring about change and redeem Sam's death. When I interviewed Helen all those years ago, she told me that she felt the agony of Sam's death led to Jerry's fatal cancer. When I spoke to Rosenthal recently, she told me she felt the stress and grief took them both.
—
In a 1988 story in the Los Angeles Times about the Kushnicks' work on AIDS, 7-year-old Sara is quoted about her brother's death: "Things get harder for me each year because I understand more."
As Sara has grown up, like her 7-year-old self, she keeps understanding more about what her losses mean. The walls in Sara's small, neat office are dominated by pictures of her own two daughters. Nora, at 3, is the same age Sam was when he died. She points to one photograph of her daughters and makes a delicate allusion to her missing twin: "That's a picture of Raia coming up the stairs the first time and Nora at the top. Raia will always have a cheerleader."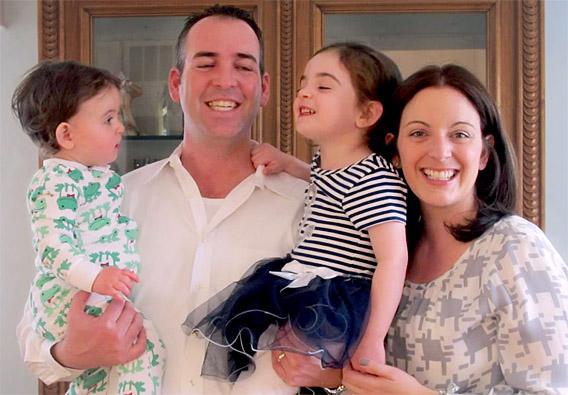 Sara's career has been shaped by the visit to the lab named for her brother. Three years ago she was named director of the Tikkun Olam Women's Foundation of Greater Washington. The foundation (tikkun olam is Hebrew for "repairing the world") is a grant-making group that funds programs for women and girls in the Washington area and Israel for small-business training, preventing abusive relationships, advocacy for immigrant women of any faith, and more. In her time there she has almost doubled the number of major donors, professionalized their giving, and initiated collaborative grant-making with other Jewish women's groups to increase their impact.
During our talks I prompted Sara to go over her past, but in her normal life, she says she does not dwell on it. I ask if she thinks of herself as an orphan. "No, not at all. There are orphans left alone and isolated, and I'm not in that category," she says. "I've come to terms with marrying someone who would never meet my parents. I have beautiful girls who will never meet them."
Licursi, who was her guardian, says of Sara: "She is a person who always loved and respected her past but never, never wallowed in the grief she had lived through."
But the past has an insistent way of refracting itself through the present. Sara says, "I'm looking all the time for my mom, for approval from the women I'm working with, the sense that you're doing the right thing."
Sara has seen therapists on and off since she was 3 years old. "It's hard for Nora and Raia to have a mother who's a little hyperaware and sensitive," she says. "It would be unfair to friends and family and the girls not to use a therapist." Sara quotes her therapist as saying some people have a predisposition to anxiety "and that my life is a predisposition to anxiety."
Sara recalls a time when she was visiting Nora's nursery school and her usually ebullient daughter was lying droopy across her lap. A teacher came over, wondering if Nora was all right, and put her lips to the girl's forehead, the mother's universal method of checking for a fever. Sara, who had been a healthy child thrown out of nursery school because of mass hysteria, burst into tears. "It meant so much to me," she says.
—
I asked Sara how she envisions her life in 10 years. "Hopefully, I'll have real furniture," she says. "God willing, I'll be at Nora's bat mitzvah. Ten years from now I see myself alive. I didn't always think that. My expectations were pretty low. My parents didn't make it out of their 50s. I thought I would get cancer and die." She describes a harrowing time after Nora was born when she discovered a lump on her breast and was hurried to a mammogram. "I was convinced this it. I'm 30, I have a daughter and an amazing new job. And now I'm beginning my battle," she says. Thankfully, the lump turned out to be a harmless cyst.
As they were getting to know each other, Sara took her future husband to California to see her childhood sites. They stopped at her family's burial plot, and while there, Sara says she had an overwhelming experience. "I heard the voice of my mother saying, 'Get tested.' " So Sara went to find out if she was a carrier of one the breast cancer genes. She wasn't. She acknowledges that the good news is not a guarantee of future health. "Nothing is," she notes, but it has been a source of great relief.
And she says of her mother, now gone half of Sara's lifetime: "I hope I'm making her proud."
---