The Vault is Slate's new history blog. Like us on Facebook, follow us on Twitter @slatevault, and find us on Tumblr. Find out more about what this space is all about here.
This article comes from the July 1934 issue of Movie Classic, one of dozens of fan magazines that distributed studio-vetted information about Hollywood stars during the height of the Hollywood studio system. Magazines used articles, publicity shots, and gossip bits to refine a star's image, distract from or address scandalous rumors, and even, as in this case, passive-aggressively discipline an actor for lack of cooperation with the publicity process.
While the glossy, relatively high-class Photoplay sold for a quarter, Movie Classic cost a dime. The covers were a bit less refined, the paper was a bit pulpier, and the intended demographic was slightly down-market.
Which partly explains the crudeness—and sensationalism—of the article's title. But read further and it becomes clear that the "spankings" Katharine Hepburn deserved weren't literal; rather, they refer to the string of failures that characterized the previous nine months of her career. 
Hepburn had burst onto the Hollywood scene in RKO's Bill of Divorcement (1932), the first of a string of hits, including Morning Glory (1933), for which she won an Oscar for Best Actress, and Little Women (1933).
From the beginning, however, Hepburn was what the fan mags referred to as "high hat." As Dorothy Calhoun explains in this article, she refused social invitations, and her boycott of the press "made enemies for her among the more spiteful reporters and their friends." She wouldn't attend the Oscars ceremony, and when she won her award, "few applauded." Her Oscar was "the most unanimous and most unpopular decision ever made by the Academy." 
But she got her comeuppance: a string of failed films, a bomb of a Broadway show, and an unpopular radio broadcast. When she returned to Hollywood, Calhoun reported, her studio, RKO, "warned her that she would have to mend her ways with the Press and be pleasant." When this article appeared, it seemed that she had taken this advice to heart, smiling for photographers and shaking hands with reporters.
It would be nearly six years before Hepburn's career recovered from these "spankings." What the article fails to mention was that Hepburn really was high-hat. She was not shy about her distaste for the publicity apparatus that had helped launch her career and was never completely cowed by the studios—an independence that, in the end, was part of what made her so uniquely appealing.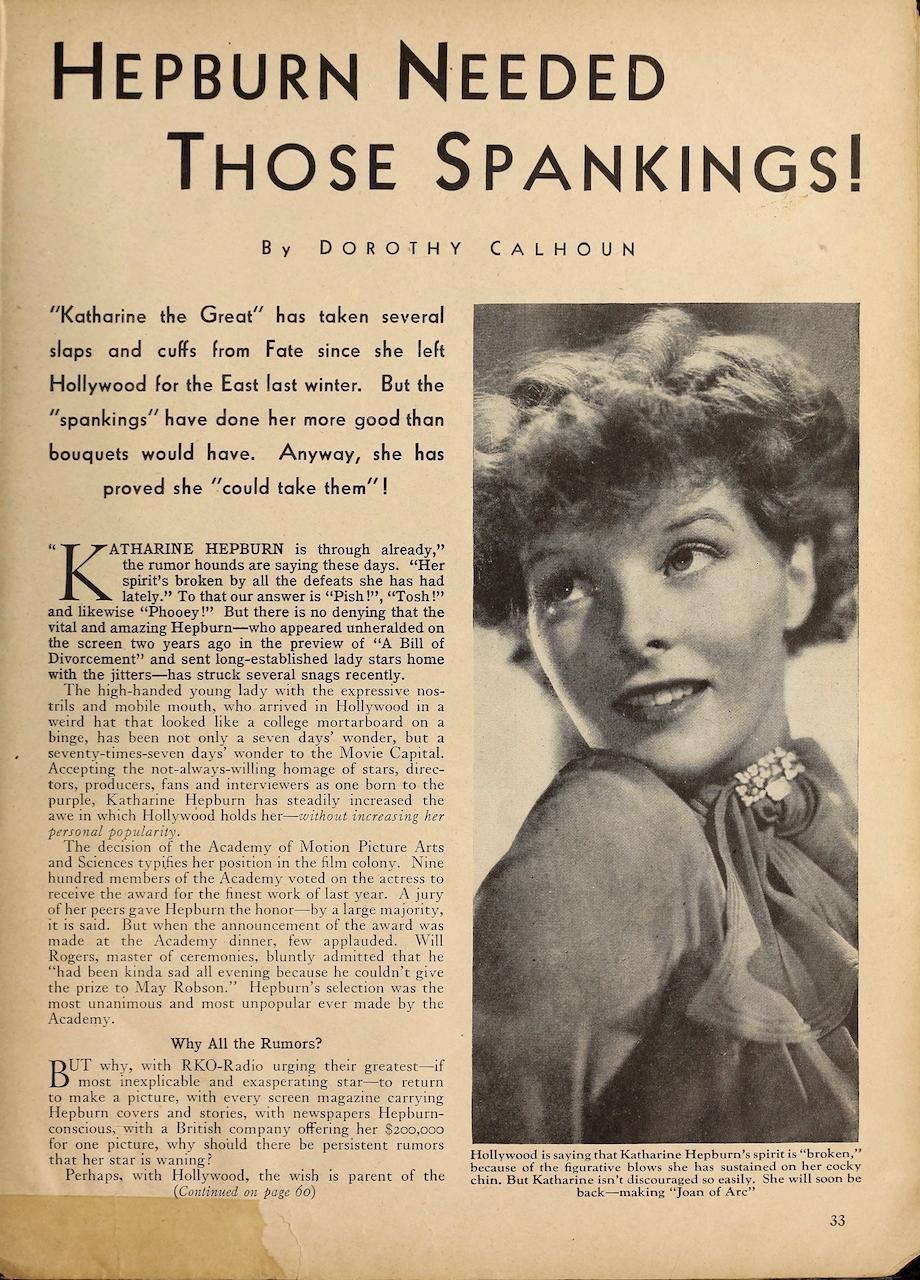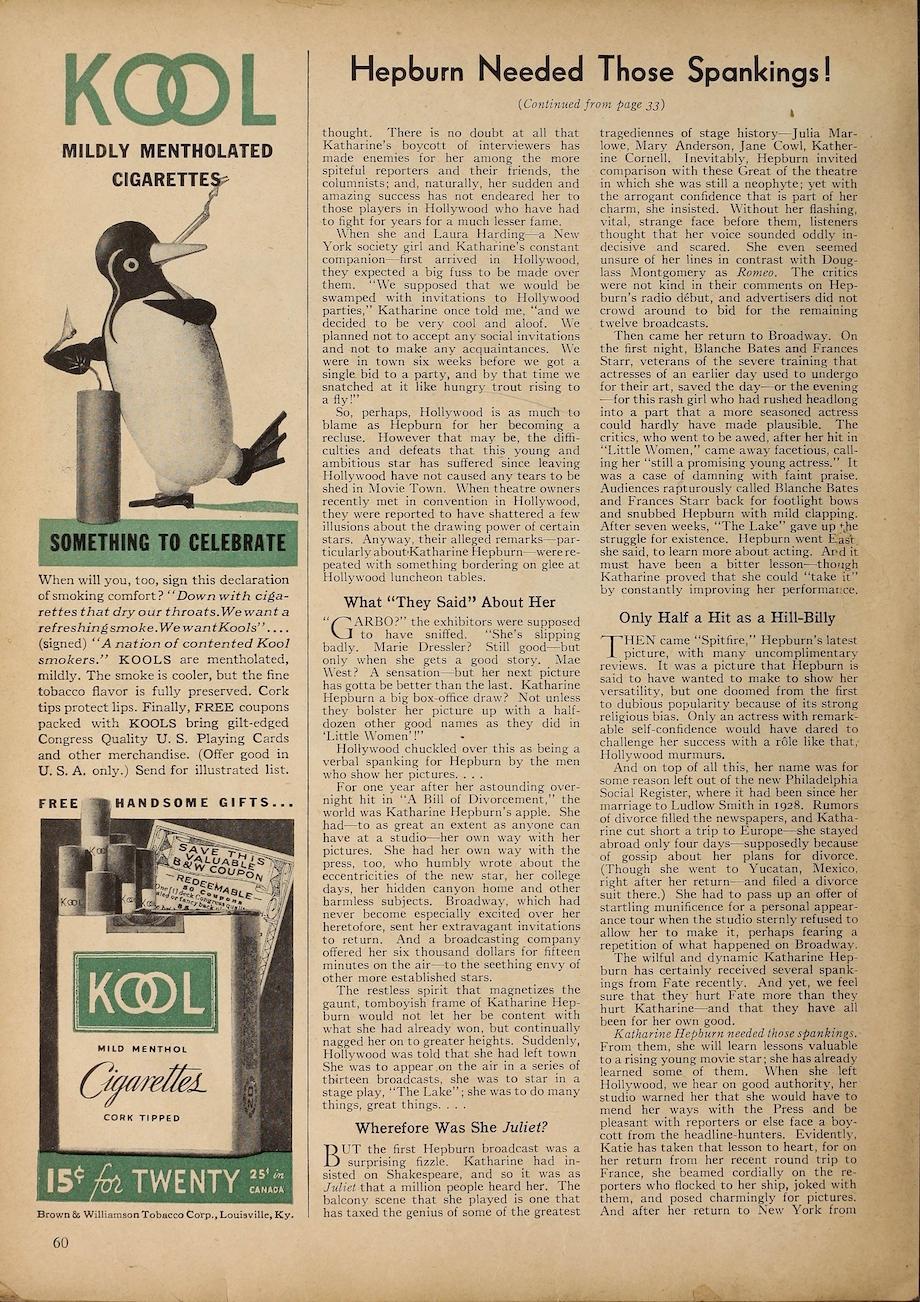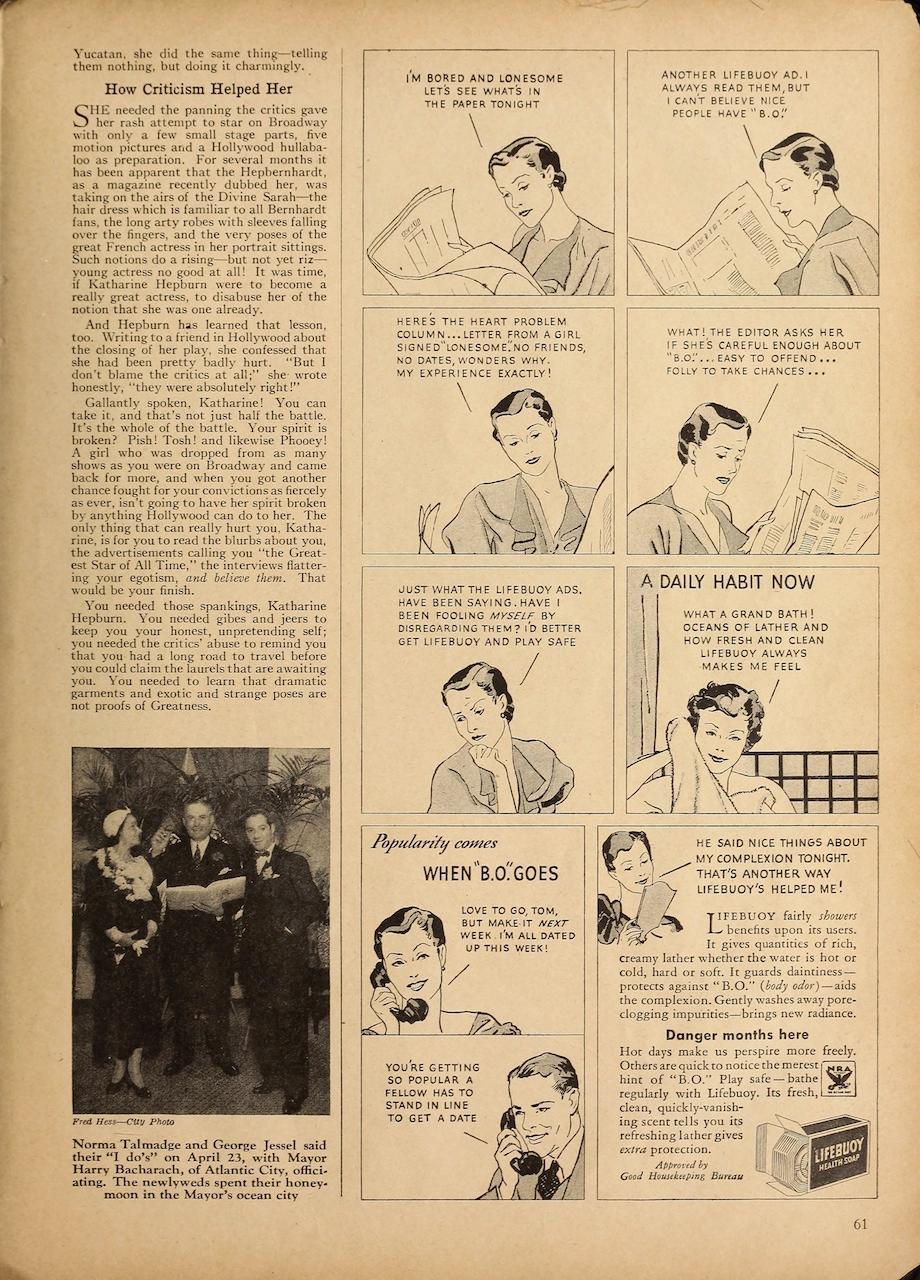 Correction, July 10, 2013: The headline for this post originally misspelled Katharine Hepburn's first name.