Kate Middleton and Prince William announced the name of their newborn on Wednesday—George Alexander Louis—but before commoners start naming their own babies George, they might want to read up on the history of Kings George, which is, like much of British history, rife with war and sprinkled with derangement. Below is a short guide to the previous Georges of Britain.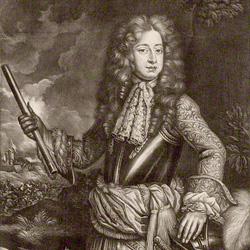 George I
Born: May 28, 1660
Died: May 28, 1727
Reign: Aug. 1, 1714–May 28, 1727
King George I succeeded his cousin, Queen Anne, as king of Great Britain on Aug. 1, 1714. As many as 50 others were more closely related to Queen Anne but were passed over because Catholics were not allowed to inherit the British throne. George was Anne's closest living Protestant relative, but that didn't stop Prince James Francis Edward from leading an uprising against him in 1715. It failed miserably, and he never took up arms for his cause again.
George I was never a popular king. He was seen as more German than British, as he was born and raised in Hanover and saw Hanover's interests as more important than Britain's. He divorced his wife for adultery and shut her up in a castle for the rest of her life before ascending to the throne. She was never queen of England, though her son would become King George II.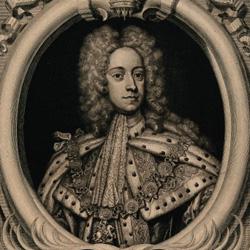 George II
Born: Oct. 30, 1683
Died: Oct. 25, 1760
Reign: May 28, 1727–Oct. 25, 1760
George II, born in Hanover, Germany, was the last king to be born outside of Britain. He never got along with his father and was banished from St. James's Palace, the king's residence, in 1717. He eventually sided with those in the government who opposed George I's policies, which included measures to increase religious freedom and expand Hanover's German territories at the expense of Sweden.

While king, he largely deferred to his advisers, members of the Whig party, about matters such as foreign policy and the economy. He had always been enthusiastic about war and strategy, and he was the last king to lead his troops into battle in 1747 at Dettingen during the War of the Austrian Succession. His eldest son died in 1751, so he was succeeded by his grandson, George III.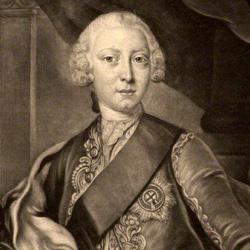 George III
Born: May 24, 1738
Died: Jan. 29, 1820
Reign: Oct. 25, 1760–Jan 29, 1820

George III reigned during a great many conflicts, most notably the Seven Years' War with France and the American Revolution. Many of his brothers made dishonorable marriages or lived openly with their mistresses, which is why he passed the Royal Marriages Act in 1772. This act, which still applies to the royal family today, provides that any marriage made by any of the descendants of George II without the consent of the sovereign automatically becomes null and void. This is why Prince William had to ask for Queen Elizabeth II's permission to marry Kate Middleton.
In his later years, he was plagued by a recurrent, and eventually permanent, mental illness. He was called mad by his contemporaries, though most modern experts believe he suffered from the disease porphyria. In 1811, his son George was made prince regent and largely ruled in his father's stead until his death, when he became King George IV.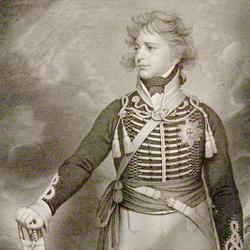 George IV
Born: Aug. 12, 1762
Died: June 26, 1830
Reign: July 19, 1821–June 26, 1830

His charm and culture earned him the title "the first gentleman of England," but his bad relations with his father and wife and his extravagant spending during a time of war earned him the contempt of the people. After an unhappy marriage, he attempted to divorce his wife for adultery, and she was refused admission to his coronation in 1821. They only had the one child together, Charlotte Augusta, who died in 1817.
After his death, the throne passed to his brother William, who became William IV. From there, the throne passed to his niece Queen Victoria, then to her son Edward VII, then to his son George V.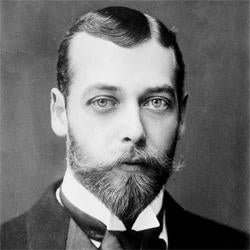 George V
Born: June 3, 1865
Died: Jan. 20, 1936
Reign: May 6, 1910–Jan. 20, 1936
In a somewhat ironic twist of fate, the monarchy that led Britain and the empire through two wars against Germany is itself of German origin. Queen Victoria spoke with a strong German accent and spoke German at home with Albert. Yet so strong was the monarchy's identification with its people and so anti-German was the popular feeling of its subjects that in 1917 King George V decided to expunge all German names and titles from the family, so the house of Saxe-Coburg-Gotha became the House of Windsor.

He was first succeeded by his eldest son, Edward VIII, who abdicated just one year into his reign to marry twice-divorced American socialite Wallis Simpson. The throne passed to his younger brother, who became King George VI.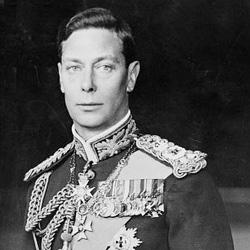 George VI
Born: Dec. 14, 1895
Died: Feb. 6, 1952
Reign: May 12, 1937–Feb. 6, 1952

George VI reigned throughout World War II, and his anxiety about speaking as a leader throughout that time was dramatized in The King's Speech. He oversaw the breakup of the British Empire and its transition into the Commonwealth of Nations. After India was granted independence on June 22, 1947, he relinquished the title emperor of India. After Ireland was declared a republic, leaving the Commonwealth in 1949, George adopted the new title of head of the Commonwealth.
He died of cancer in 1952, passing the throne to his daughter Queen Elizabeth II, who holds the throne to this day.
Source: Britain's Royal Families: The Complete Genealogy by Alison Weir